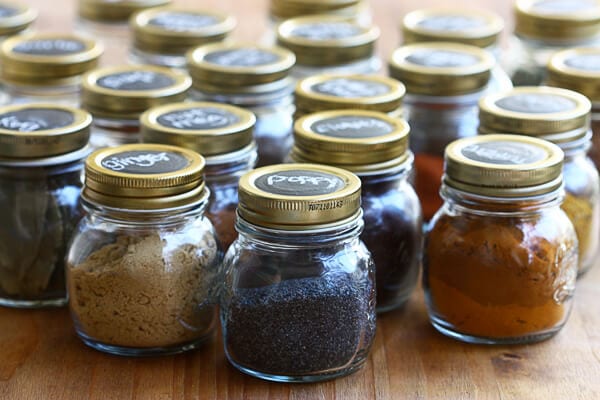 Fall is coming!! Did you know that?! Of course you did. Duh, you own a calendar. I'm being annoying.
Whenever a new season starts to approach, I feel the need to clean under my bed, scrub my oven and wash under my refrigerator. I gotta get my life together, you know?
I've been meaning to organize my spices for what seems forever. Look at this mess.
There's multiple jars of the same spice, spices in brown bags, spices in plastic bags, spice bottles with missing caps…basically a gigantic pile of spice mess.
I decided to get it together…and make my whole cooking experience a little bit easier.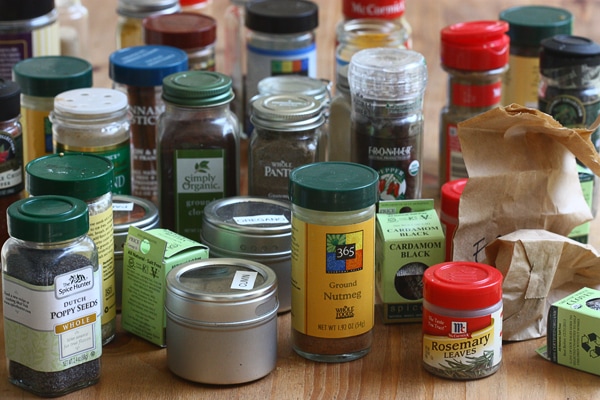 Let's start with the jars. I decided on these jars.
You can buy them from Sur La Table or The Container Store. P.S. I bought mine from The Container Store.
Here's another jar option from Ikea that's slightly cheaper, though not sure if they're airtight which is important when storing spices. If they are airtight, those would be awesome.
Next, I wanted to label them. And since these jars are cylinders, I knew a label probably wouldn't go on it super smooth AND I wanted to be able to wash them.
I want to do this once! I'm thinking way long term with this project!!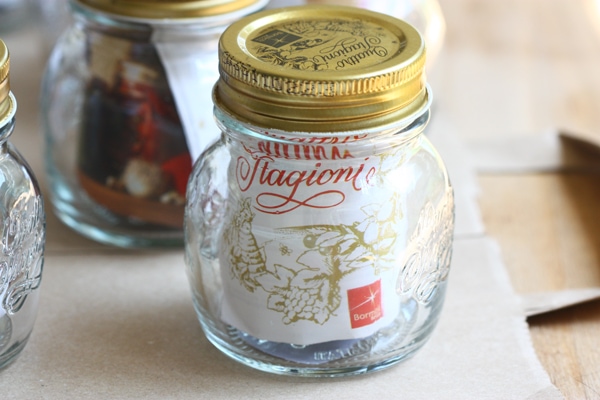 I decided on painting the tops with chalkboard paint. I'm storing them in a big drawer so I wanted the tops labeled, but if you want to put them in a cabinet, you can easily just put the paint on the front of the jar.
First, I wrote down a list of all of the spices that were in my cabinet. The last thing you wanna do is dump them in the jars (without labels). That'd be a headache.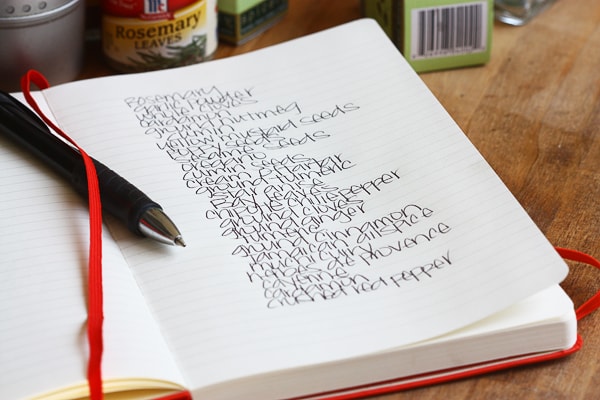 Next up is the painting part!!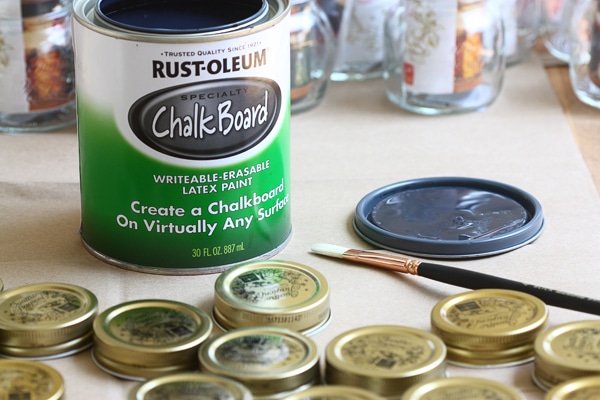 Just try and paint inside the lines of the jars. No biggie. I gave these tops two coats.
I bet a coat of primer would've been a good idea. But I dunno…I didn't have any.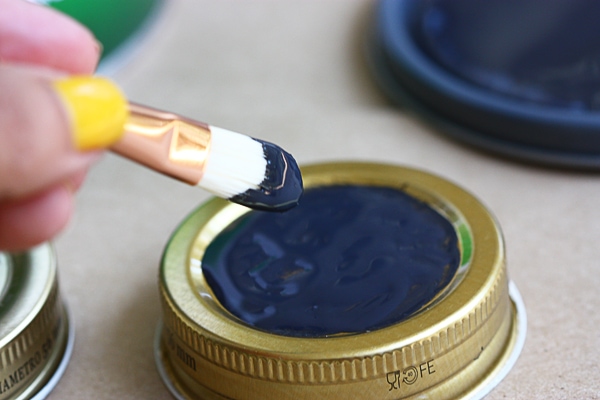 After about 20 minutes, they were all dry.
I took my list of spices and wrote the names on the lids with a piece of chalk.
Then one-by-one I filled up the spice jars and put the tops on.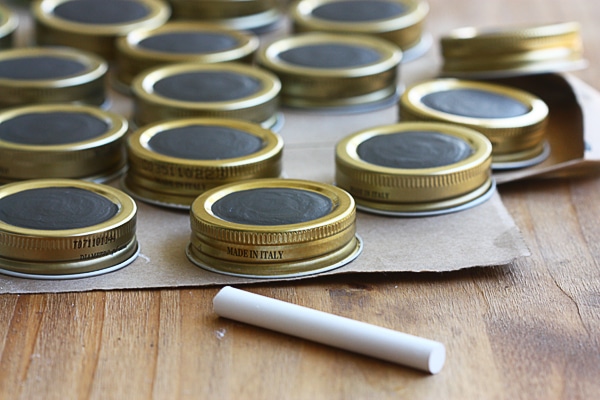 See! We're totally read for pumpkin bread…chili…maple bacon scones…and apple cider doughnuts!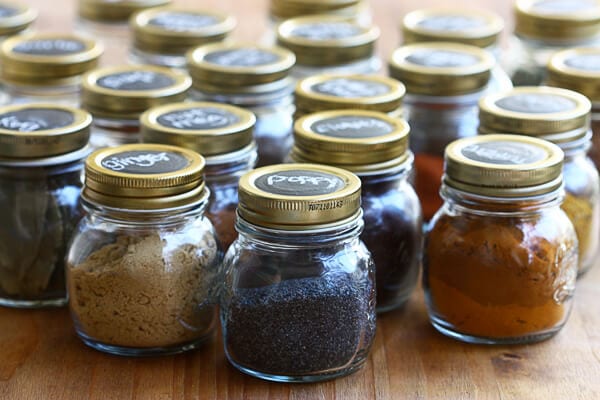 P.S. My favorite thing about these jars is how they fit a whole tablespoon!! It's the little things…