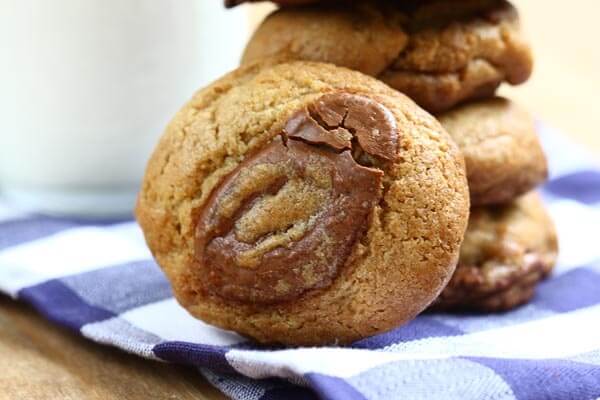 I need some food advice. Well, I more need your affirmation that I'm right and my friend is wrong. Here's the deal: My friend Teri--the one who designed this website--refused payment for her work, which is annoying, but if you know her is way predictable.
Instead, the deal that we made was that she would request a dish and I would oblige despite how weird it is. For some reason I thought she'd be normal and request some sort of hamburger situation, or a mac n cheese, or even a rainbow, seven layer cake.
No. No. Nothing normal like that.
She requested that I make her...a churro corn on the cob. Yes, you heard correctly.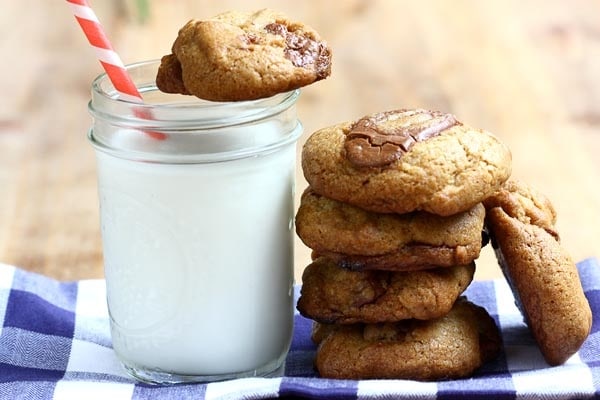 Corn on the cob churro. I mean...I don't even really know what that means. I'm not even really sure it exists. Actually I'm positive it doesn't because I've googled it to death trying to figure out what it could possibly be like.
So I started to think (and tried not to vom at the thought of it), and came up with...nothing.
Maybe grilled corn on the cob...rolled in sugar and cinnamon? Can this be good? How can I make this delicious? I need your help!!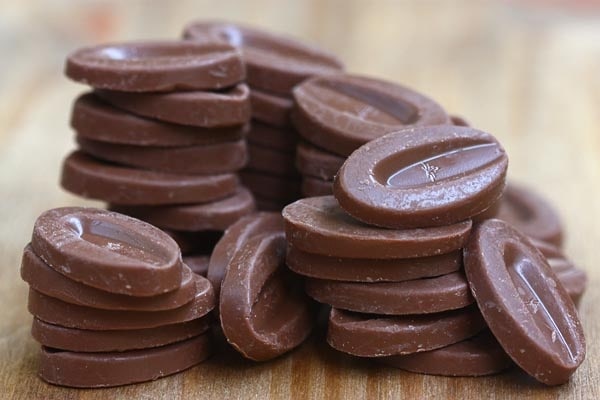 Paul--who also helped me with this site--was much easier to cook for. He likes cookies. Like a lot. So I broke out the fancy chocolate...valrhona. Yeah, it's expensive, but it's delicious and totally worth it.
And since I didn't want to throw fancy chocolate in just any ol' cookie dough, I broke out the best recipe I know.
This recipe calls for bread flour, rather than the typical AP and instead of softened butter it uses melted butter.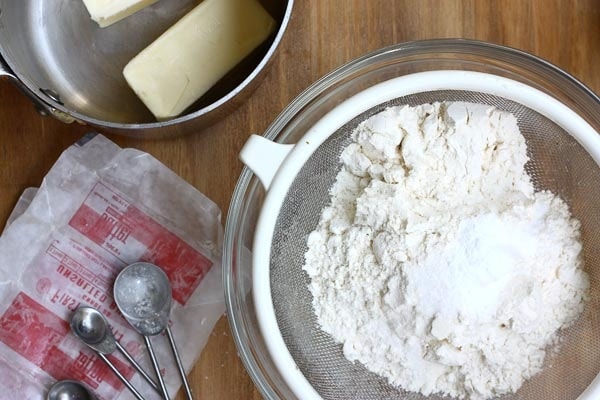 It results in a cookie with height...chewiness...softness and overall amazingness. Basically, it's my favorite chocolate chip cookie recipe in existence. Like, if I believed in Santa, I'd leave him these cookies.
P.S. If you really want to live on the edge, make this cookie dough batter, scoop it out into balls and put it on a cookie sheet and stick it in the freezer. After it's hardened, transfer to a plastic resealable bag and put it in the freezer. This means chocolate chips cookies...in 15 minutes!! #dangerous #amazinglife
Now, back to CORN ON THE COB CHURROS!!!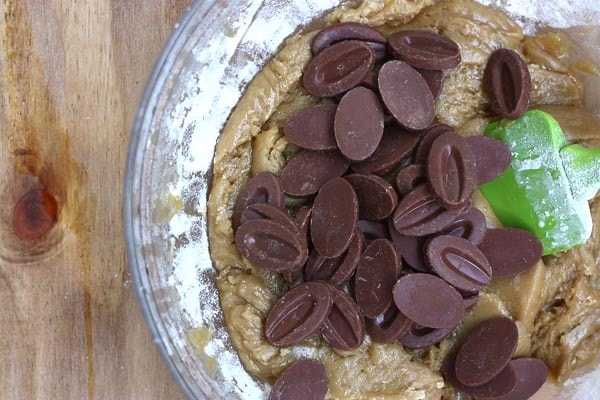 Fancy, Chewy Chocolate Chip Cookies
Recipe slightly adapted by Alton Brown (via Joy the Baker)
2 sticks unsalted butter
2 ¼ cups bread flour
1 teaspoon kosher salt
1 teaspoon baking soda
¼ cup sugar
1 cups brown sugar
1 egg
1 egg yolk
2 tablespoons milk
1 ½ teaspoons vanilla extract
2 cups milk chocolate valrhona tokens
Heat oven to 375 degrees F.
Melt the butter in a heavy-bottom medium saucepan over low heat. Sift together the flour, salt, and baking soda and set aside.
Pour the melted butter in the mixer's work bowl. Add the sugar and brown sugar. Cream the butter and sugars on medium speed. Add the egg, yolk, 2 tablespoons milk and vanilla extract and mix until well combined. Slowly incorporate the flour mixture until thoroughly combined. Stir in the chocolate chips.
Chill the dough, then scoop onto parchment-lined baking sheets, 6 cookies per sheet. Bake for 14 minutes or until golden brown, checking the cookies after 5 minutes. Rotate the baking sheet for even browning. Cool completely and store in an airtight container.