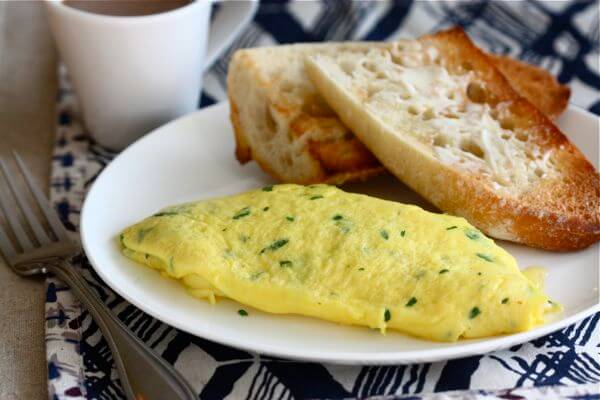 Do you wear perfume? What do you smell like? Is this a personal question? Prolly. I think it is.
I usually don't like the smell of perfume; I just dig the smell of soap. But, for the past two weeks I've been thinking that maybe–since I'm a grown woman now–I should smell like something other than laundry detergent. You know, like, have a scent.
So I've been on the search. I've smelled a lot. Tested a lot. Sneezed a lot. Been grossed out by most. Too much perfume can be like nose pollution. It's invasive. Don't be invasive with your perfume–that's just rude.
The one that I love over and over and over…the one I can't get enough of: Chanel No. 5. Totally classic and pretty. Makes me feel like a lady. I can for sure picture myself as a grandma, with my wrinkly hands and gaudy broaches (plan on wearing those), smelling like it.
Let's talk classic. The omelet variety.
There's the country omelet..and then there's the French omelet.
Country omelets vs. French omelets.
Country omelets have larger curds, are usually browned on the outside and are typically filled with more heartier fare. They're big and manly.
French omelets? Daintier, more delicate, smaller curds with creamy centers.
And to my surprise–taught to me by my dad–the technique is way different. They require a little work. WHO KNEW?!
The typical French omelet has four herbs: chervil (didn't have it), tarragon (only like it in chicken salad), chives and Italian parsley. I added a little gruyére to mine too, because it makes every situation slightly better.
Let's dooo it:
Over medium heat, melt some butter in a non-stick pan. And pour in the thoroughly beaten egg mixture.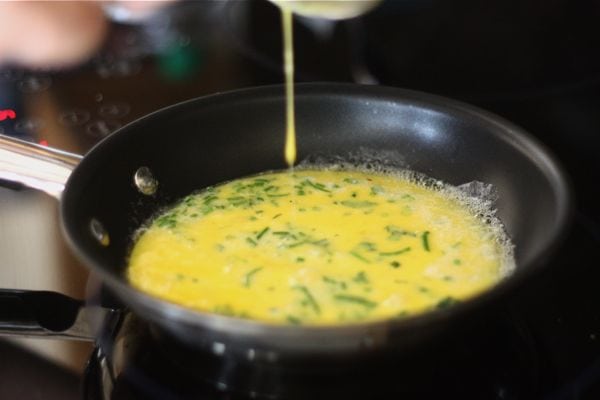 Take a fork…(and if you're concerned about scratching up your non-stick pan, use a plastic fork) and start scrambling the egg as it cooks.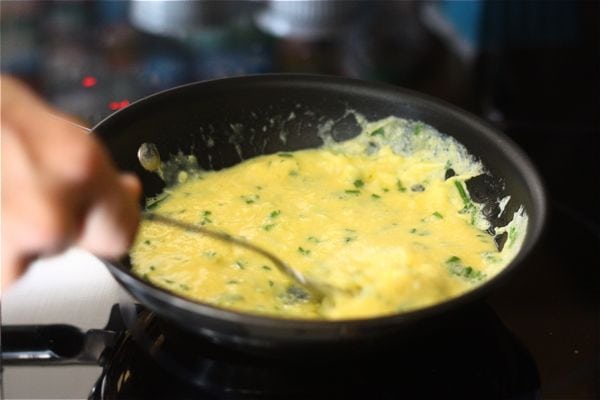 …And then keep scrambling. This breaks up the curds and make them crazy small. This is where the delicateness is developed.
And then, do it some more.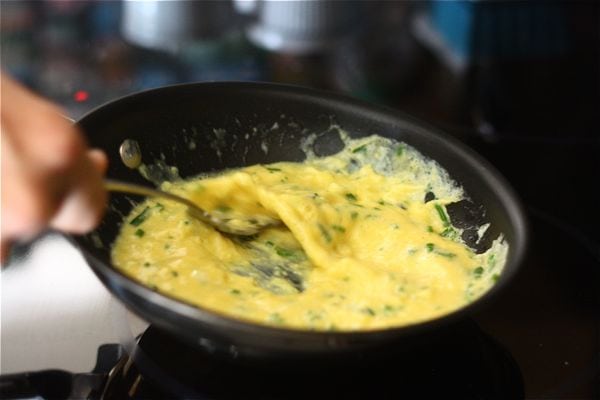 When the egg sets a bit, flatten the eggs out evenly in the pan.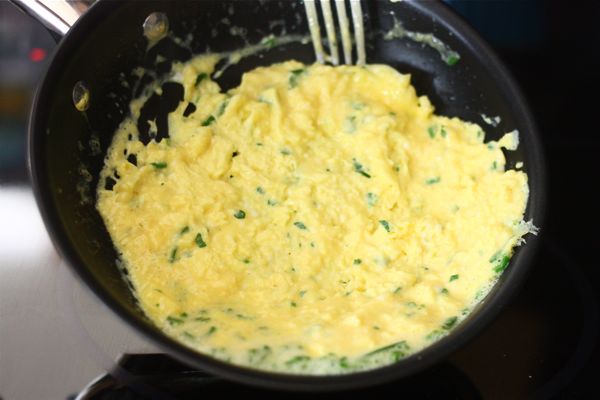 Take your fork (or spatula), and fold the omelet inward.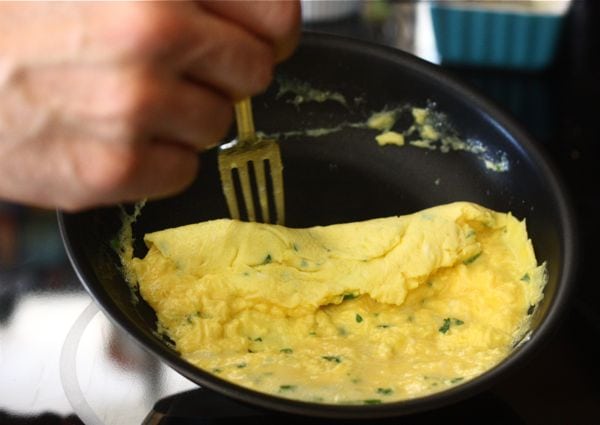 If you want to add cheese, place it in the center.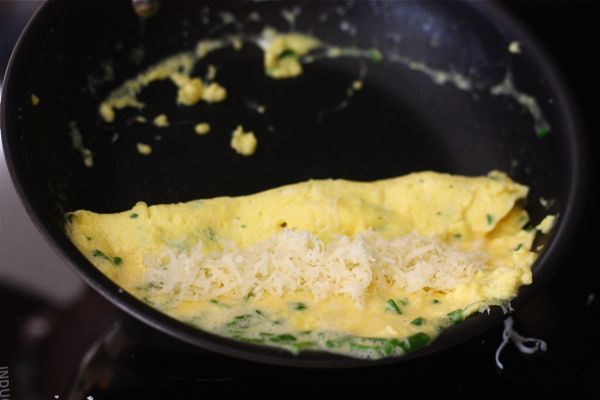 Tap the omelet so it moves downward in the pan and let it cook a bit longer. You want a creamy center, not a raw center.
Take your fork (or spatula), and run it around the edge and fold it inward.
Invert it onto a plate…and that's it! Classic, dainty, French omelet!!
And now…let's talk perfume!! Spill it! I need recommendations.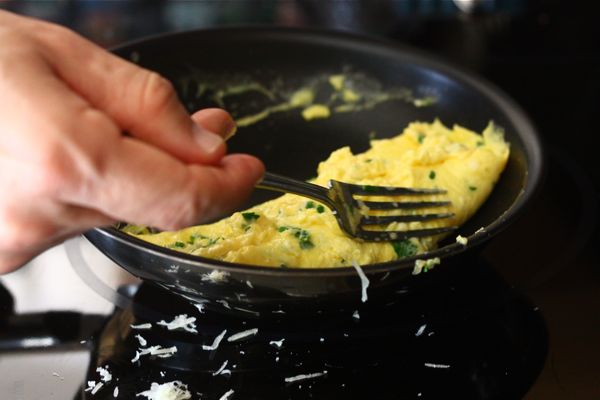 French Omelet
3 large eggs
1 1/2 teaspoon unsalted butter
1/2 tablespoon chives, finely diced
1/4 tablespoon Italian parsley, finely diced
Pinch of sea salt
1 tablespoon Gruyére, finely shredded
1. Beat large eggs, thoroughly.
2. Add chives, Italian parsley and sea salt. Beat until combined.
3. In a 6-inch pan, over medium heat, melt unsalted butter, swirling the butter in the pan. When the foam subsides, add the egg. With your fork, stir the eggs quickly, as you shake the pan with your other hand. This will give you uniform, small curds.
4. When the egg mixture begins to set, using your fork, flatten them in the pan. Cook for a minute or two, just so it cooks a bit longer.
5. Angle the pan downward, and using your fork, fold the top part of the omelet inward. If you're adding cheese, place it in the center. Fold in the bottom part inward. Cook for 30 more seconds and then invert on a plate. Serve right away!
Technique by Jacques Pépin via my dad