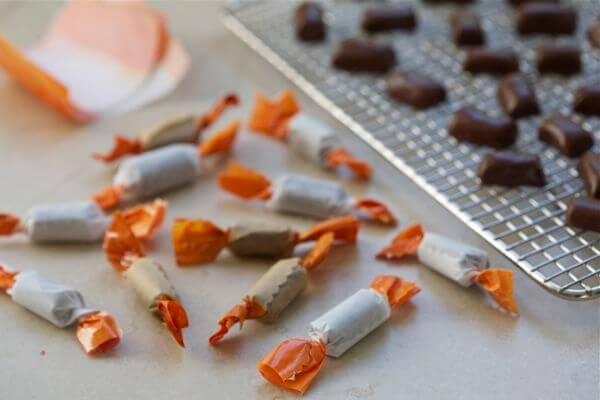 HOMEMADE TOOTSIE ROLLS!!
I'm VERY excited about this post.
But let me honest, I kind of don't like Halloween, and actually had plans to skip over the entire holiday all together and move straight into November/Thanksgiving-ish recipes until, well, until I got the idea to make tootsie rolls. Tootsie rolls saved Halloween. (Or at least my Halloween.)
I'm kind of like the scrooge who stole Halloween. Halloween always feels like a lot of work. Costume brainstorming, costume making, costume buying…and also, Halloween is like legit scary. I was the 8-year old who exited the haunted house SOBBING, like, uncontrollable crying. Scary things scare me!
Oh and scary movies? They scare me A LOT. And this is someone who went to film school, too, and has a very clear understanding as to how movies are made, but for some reason the part of my brain that gets scared can't apply logic to the swamp thing coming out of a lake that eats people, and I believe it's real.
I haven't seen a scary movie all the way through since I was 12 years old. All the cool kids in school took the Wes Craven film class. NOT ME!
But I do like candy. So Halloween always gets me just a little.
Let's talk tootsie rolls. Oh my. I'm excited.
How to Make Tootsie Rolls
This recipe took me a few tries to get right. They're slightly softer than your typical store-bought tootsie roll. The chocolate flavor is more pronounced and I made them less sweet than the original.
And while making your own candy may seem like a task and half, these things couldn't be similar. No oven or stove involved, just kneading a few ingredients together.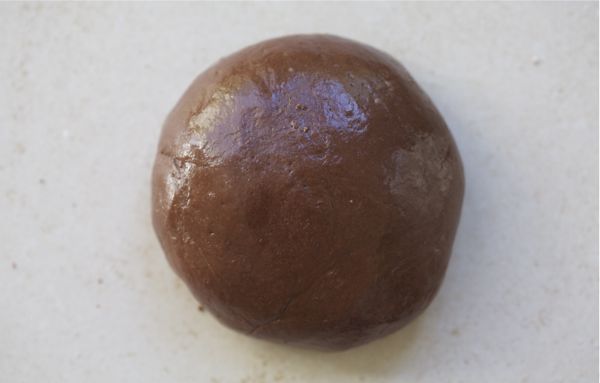 The Must-Ingredient
The only possible kicker is tracking down dry milk powder. I found mine at Whole Foods in the baking aisle and used this one from Organic Valley.
Dry milk powder shouldn't be confused with instant milk powder. The two are very different. Dry milk powder is simply dehydrated milk. It's actually a good thing to have in your pantry in a baking pinch.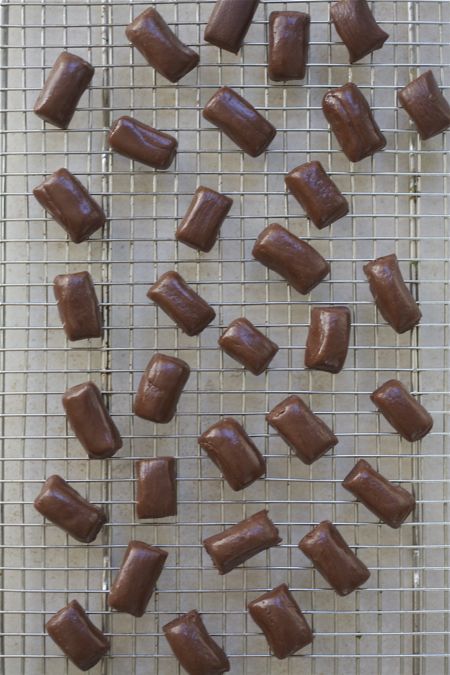 I even got all "into the season" and made Halloween candy wrappers. WHO AM I?
This wasn't fancy and didn't take much time. I cut out parchment paper into 3 1/2 x 2 3/4-inch squares. I painted the edges orange with edible paint and wrapped them up. That is all!
Happy Halloween (I think)!! Hope you make these Homemade Tootsie Rolls.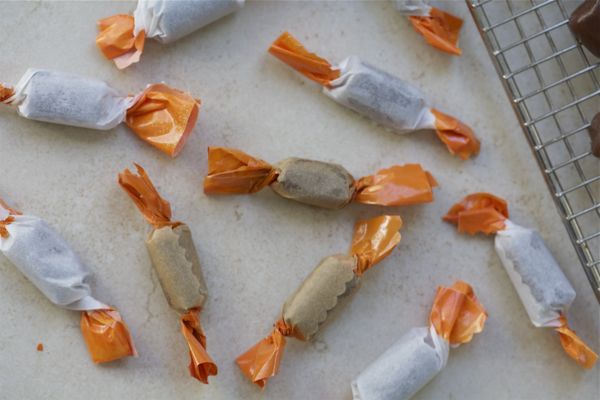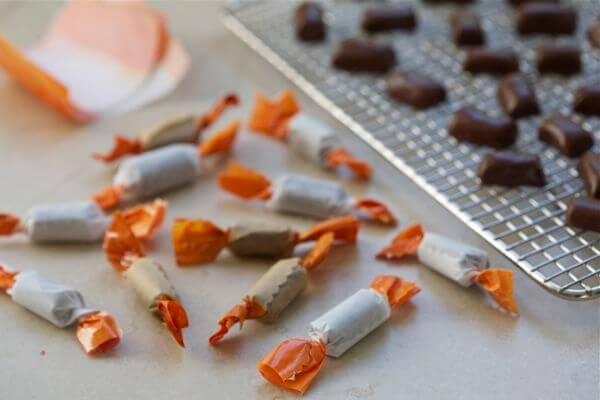 Print Recipe
Homemade Tootsie Rolls
Homemade Tootsie Rolls Recipe are surprisingly easy to make. This homemade version has a few simple ingredients and tastes exactly like tootsie rolls.
Ingredients
1/4

cup

baking cocoa powder

1

cup

powdered sugar

1/4

cup

dry milk powder

Pinch of kosher salt

1/4

cup

light corn syrup

2

tablespoons

unsalted butter

melted

1

teaspoon

pure vanilla extract
Instructions
In a large bowl, sift together the cocoa powder, powdered sugar, dry milk and salt.


Add the corn syrup, melted butter and vanilla extract to a small bowl. Using a fork, whisk vigorously until everything is completely combined.


Stir the syrup mixture into the dry mixture. It will at first appear like there isn't enough liquid to bring the tootsie roll dough together, but keep going. Using your hands knead the mixture together for a few minutes. Eventually it will go from powdery to chocolatey and smooth. Form the dough into a round disc.

Using a sharp knife, cut the dough into 1/2-inch slices. Take one slice and roll it into a long, thin rope; cut the rope into 1-inch tootsie rolls. Transfer the cut tootsie rolls to a baking sheet or cooling rack. Repeat the process until you've formed about 30 tootsie rolls. Place the tootsie rolls in the fridge for 1 hour and until firm. Wrap the tootsie rolls in parchment or wax paper that are 3 1/2-inch x 2 1/2-inch squares.