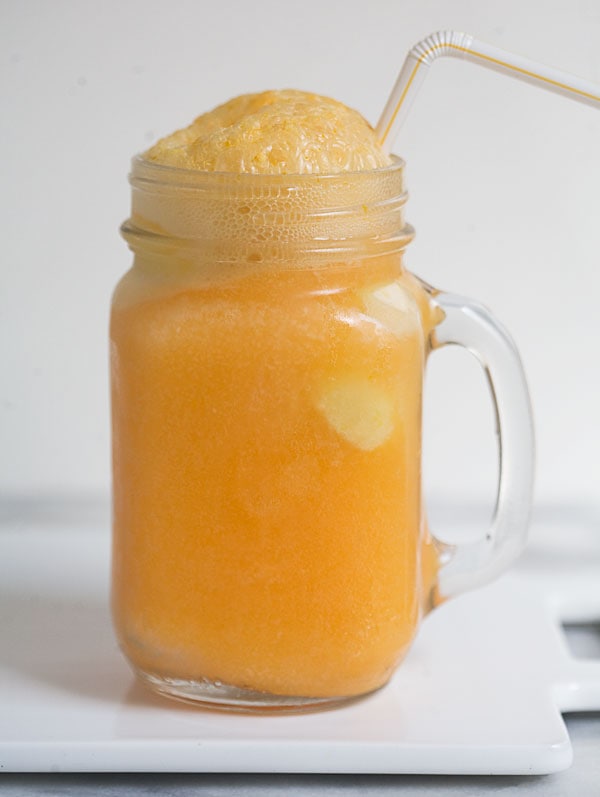 Umm…okay, so I just learned that orange sherbet is not spelled orange sherBERT. No 'r.' Why is it pronounced like sorbet if we don't pronounce it like that? Why make our lives more difficult, English language?! Why?!
It has been my dream for the last few weeks to make homemade trashy rainbow sherbet, but without all the food coloring. I'm still trying to figure that out in my brain because we need to do that. Growing up I had a serious fondness of orange sherbet, especially the variety that came in those gigantic plastic tubs with the plastic lid on it. I loved orange sherbet. I still do, except now I'm not really down with eating the stuff with weird chemicals and stuff. I want a natural situation.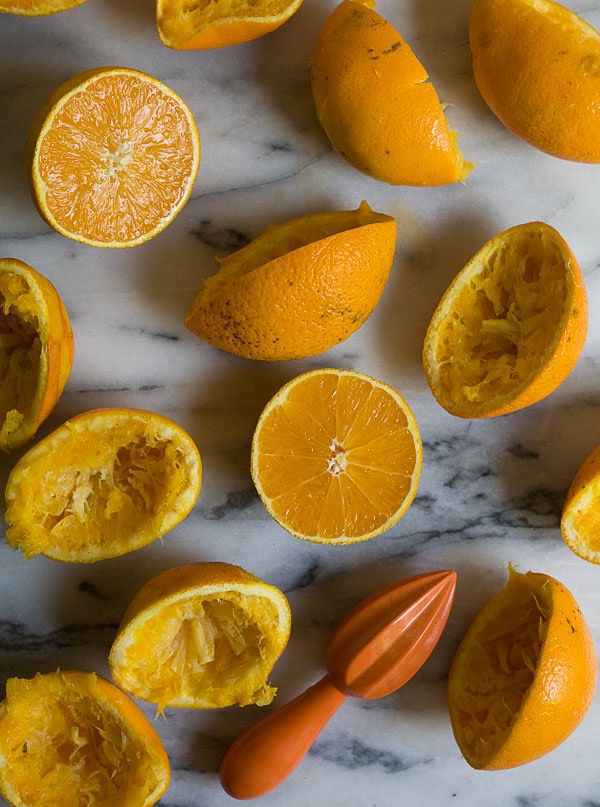 Turns out it's not that difficult to make normal-no-chemical sherbet.
It's as easy as mixing fresh orange juice with some sugar and vanilla and milk together. I'd say this orange sherbet is about 4 times easier than making ice cream (no custard!) and it's just as delicious. It's still smooth, still a bit creamy and the flavor is exactly like an orange creamsicle.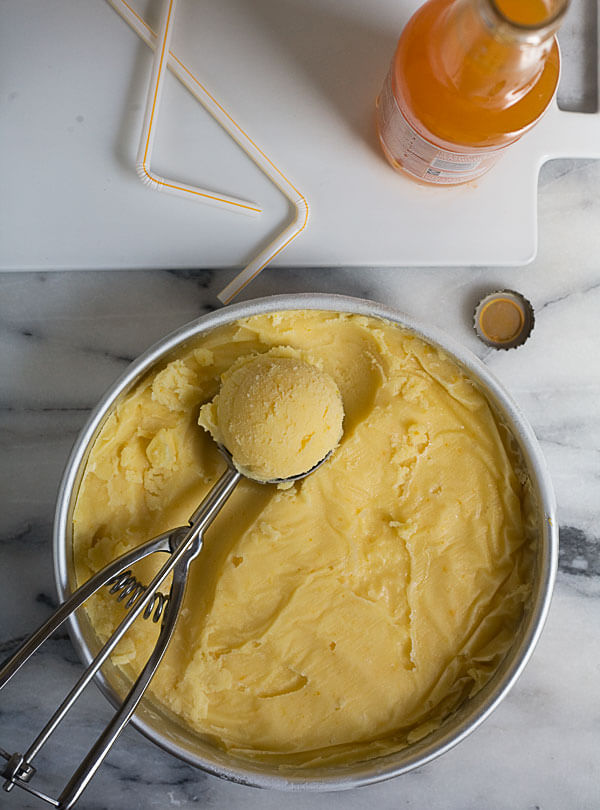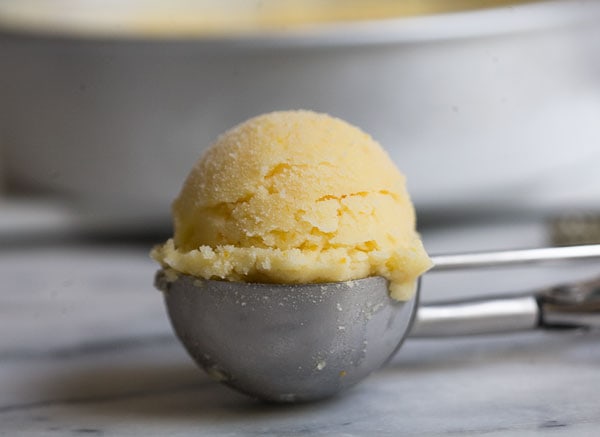 Things to do with orange sherbet:
1. Put it on a cone. (Preferably a waffle cone.)
2. Open the freezer door and eat it with a spoon.
3. Add it to a glass and then pour ORANGE CREAM SODA on top of it!
Number three is the move. Definitely the move.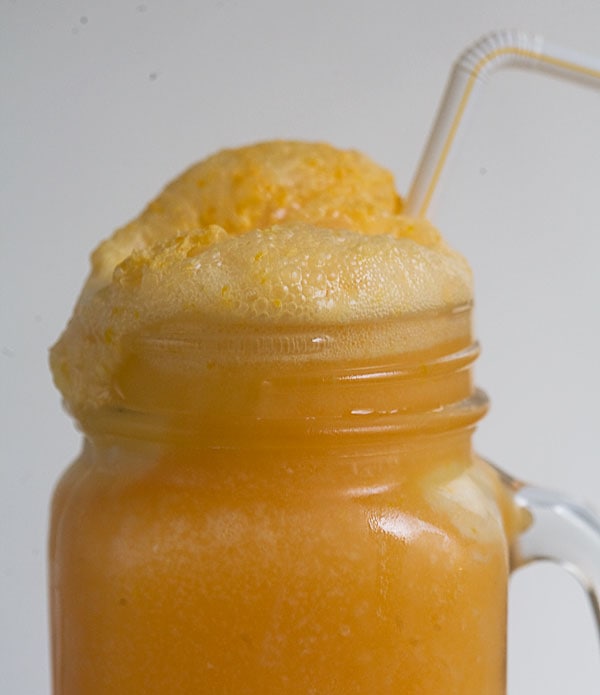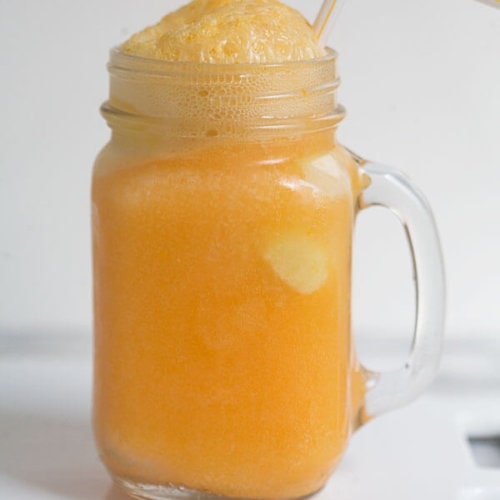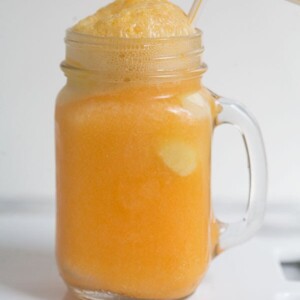 Ingredients
1/2

cup

cane sugar

1

teaspoon

vanilla extract

2

tablespoons

finely grated orange zest

,

divided

1/2

teaspoon

sea salt

2

cups

freshly squeezed orange juice

,

about 2 pounds

1

tablespoon

lemon juice

1 1/2

cups

whole milk
Directions
In the jar of a blender, add the sugar, vanilla extract, 1 tablespoons orange zest, salt, orange juice and lemon juice. Pulse until the sugar is dissolved, about 30 seconds. Transfer the mixture to a mixing bowl and whisk in the milk. Cover the bowl with plastic wrap and place it in the refrigerator until very cold, about 2 hours.

Pour the mixture into a an ice cream maker and proceed according to the directions of your ice cream maker, or until it reaches the consistency of soft serve. Add the reserved 1 tablespoon orange zest.

Transfer the sherbet to a freezer safe container and place in the freezer until very firm, about 3-4 hours or ideally overnight.

Serve it in a bowl, in a cone, or my favorite way, in a glass with orange cream soda poured over it. Yum.
Recipe tweaked from Alton Brown