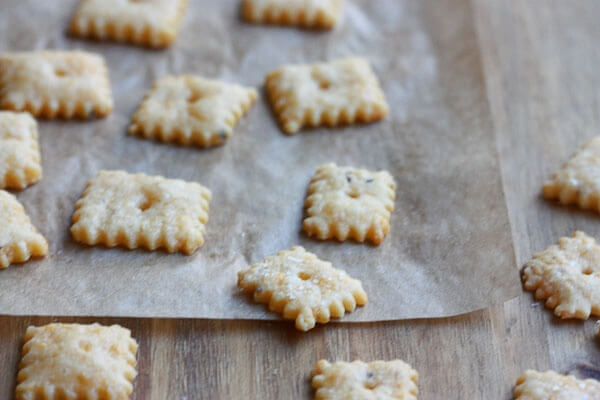 Crunching on things helps me think. And I've been thinking a lot lately. My brain is full of life thoughts, to-do lists and stuff...all resulting in me being spacier than normal.
My brain doesn't have space to remember where I put my car keys. There's other more important things to have room for!
But seriously, WHERE ARE MY KEYS?!
I have a million dollar idea for us. Don't worry it's not a weird pyramid scheme or anything.
Here it goes: I want to invent noise stickers and attach it to everything important. Like my sunglasses, wallet, credit card, car keys, laptop, etc., so every time something is missing, I'll be able to go to  a console where I'll be able to page those things. Each item will have a different sound assigned to it so I'll know which buttons to press. .
This is genius, no?!
I'm pretty sure we can make billions off of this.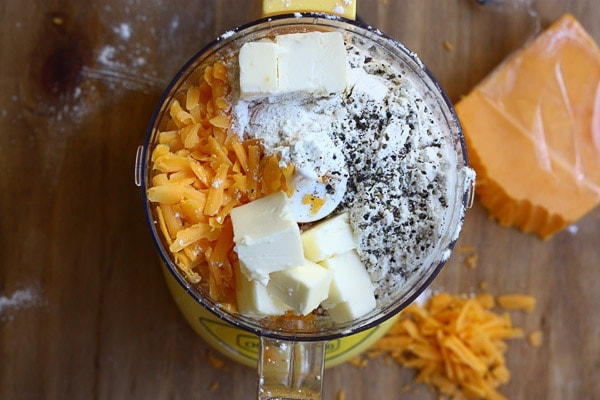 Since we're technically inventors now, we'll be thinking a lot, hence our need for stuff to crunch on. That's where these cheez-its come in!
Homemade crackers are about the easiest thing ever to make. The dough comes together in five minutes--in a food processor, no less.
The tricky part comes with the rolling out the dough. You want it super thin. This dough is going to want to naturally puff up in the oven.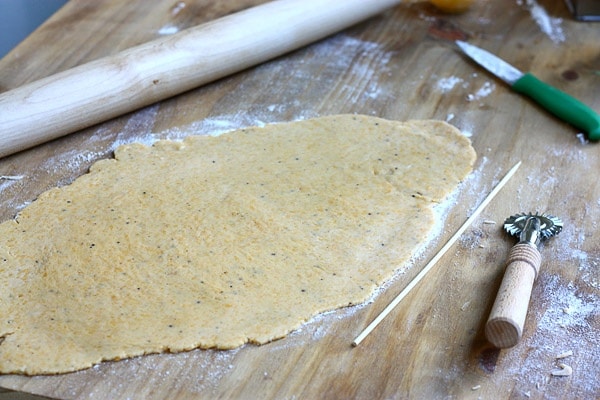 I wanted the cheez-its to be uniform so I broke out my measuring tape. Let's be cheez-it pros, guys.
I rolled it out and then cut it a 12 x 6 rectangle. And then using my measuring tape as a guide and using my ravioli cutter, I cut 1 x 1 inch squares.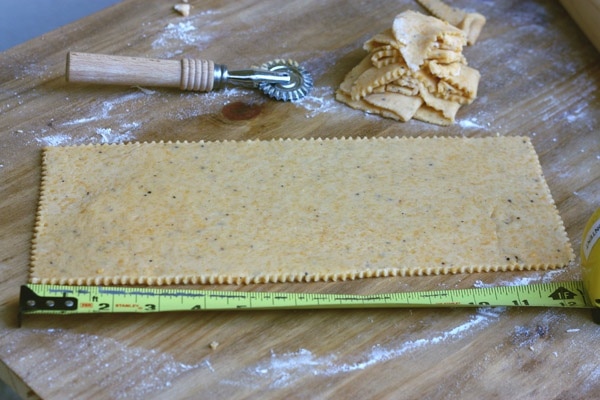 Next, I used the blunt end of a skewer to make a hole in the center of each cracker. This does two things: makes it so they don't rise, and gives them that cheez-it look. Cute!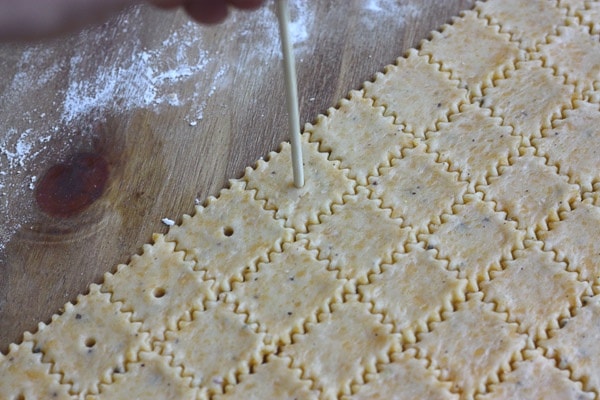 Homemade Black Pepper Cheez-Its
Recipe adapted from The Lee Bros. (via Smitten Kitchen)
1 ½ cups (about 6 ounces) grated extra-sharp Cheddar cheese
4 tablespoons (½ stick or 2 ounces) unsalted butter, softened and cut into 4 pieces
¾ cup flour, plus more for dusting
1 ½ teaspoon kosher salt, divided
1 ½ teaspoon freshly ground pepper
1 tablespoon half-and-half
Preheat oven to 350°F.
In a food processor, combine the cheese, butter, flour, ½ teaspoon of salt and pepper in five 5-second pulses until the mixture resembles coarse crumbs. Add the half-and-half and process until the dough forms a ball, about 10 seconds.
On a lightly floured surface, using a lightly floured rolling pin, roll the dough roughly into a 13 by 7-inch rectangle that is 1/16-inch thick. With a pastry wheel, trim off the sides into a 12 by 6-inch rectangle. Next, cut the dough into 1  by 1-inch squares. Using the blunt end of a skewer make a hole in each cracker. Gently transfer the crackers (I needed to use a sharp knife to get them off the table) to a parchment lined baking sheet. The dough may sag or may break occasionally in the transfer, but don't be concerned — just do your best. Sprinkle the remaining teaspoon of kosher salt all over the pre-baked crackers.
Bake the crackers on the middle rack for 15 minutes, or until the ends are barely browned. Remove from the oven and set the baking sheet on a rack to cool.
Serve at room temperature.