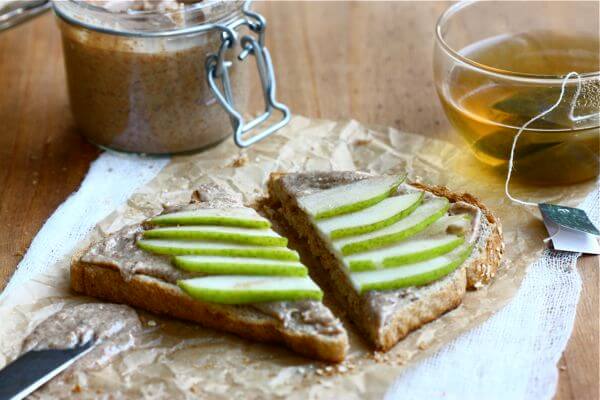 Do you ever go on crazy cleanses?!
You know…the ones that are like, drink lemon juice with maple syrup and cayenne. And then try really hard to not flip out on people when they're being perfectly nice to you.
Or maybe it's one of those that's like, eat a 2 oz. piece of salmon twice a day, loads of kale and drink 5 gallons of water. So you do…and next thing you know your whole life begins to revolve around your bladder situation and soon your co-workers start to notice and then you're forced to explain–in length–your new weird diet. And then it's just awkward.
Or one of those cleanses that instructs you to eat nothing and just drink juice…and more juice…and more juice. And then you realize that you REALLY miss chewing. Who knew you could actually miss the action of chewing!!
Anyway, I was on one of those cleanse things a few months ago and it required a lot of snacking on almonds. I dig almonds, so I was actually happy to eat some almonds; but let's be honest, I was starving so I sorta was happy to be eating anything. Period.
When I opened my pantry cupboards a few days ago, a big bag of almonds fell onto the counter. Sure, almonds in their normal shape are cool. But almond butter is waaaaay better.
Who knew it was this easy to make!!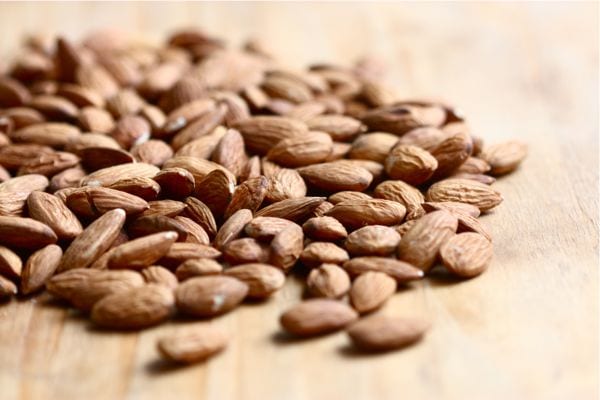 Take some almonds. I took about 2 cups…and stick 'em all in your food processor. And then pulse until they're all coarse.
They'll look like this: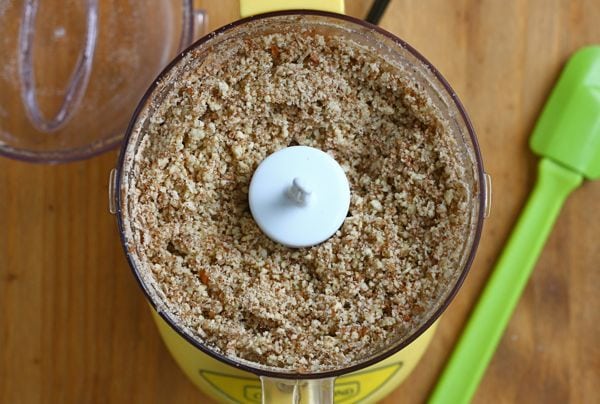 There's a bunch of pausing and scraping down the sides. No biggie. Do it and keep it moving…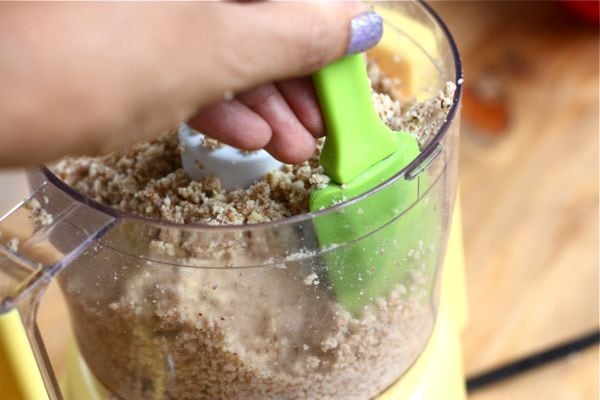 After 15 minutes or so, it'll turn into this smooth and creamy almond butter!! Add some salt for flavor and blend a little more. But that's it! Magical, right?!
And this can be done with other nuts like peanuts, cashews, pistachios or walnuts. I think I might be a little obsessed.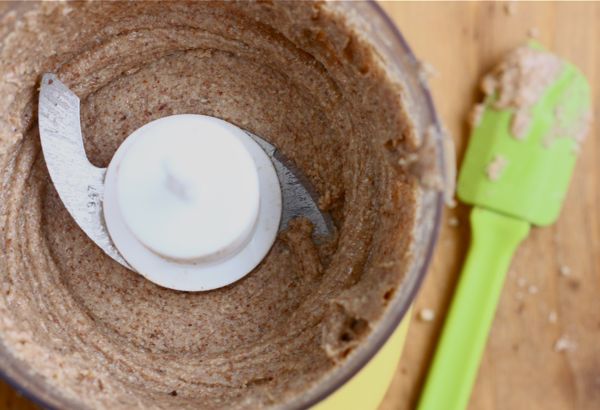 Transfer your new almond butter to a storage container and stick it in the fridge.
I put some on a piece of toast and topped it with some fruit. Add a cup of tea to the equation and man, good life!!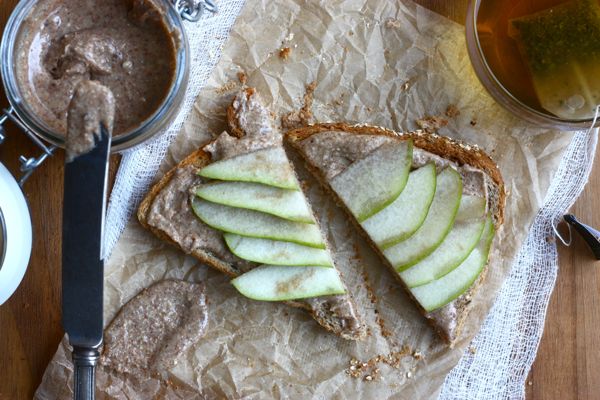 Homemade Almond Butter
2 cups of raw almonds
1 teaspoon of kosher salt
Add the almonds to a food processor and grind for 15 minutes, stopping regularly to scrape down the sides. After 15 minutes the almonds will turn smooth and creamy. Add the salt and blend. Keep in an airtight container in the refrigerator.