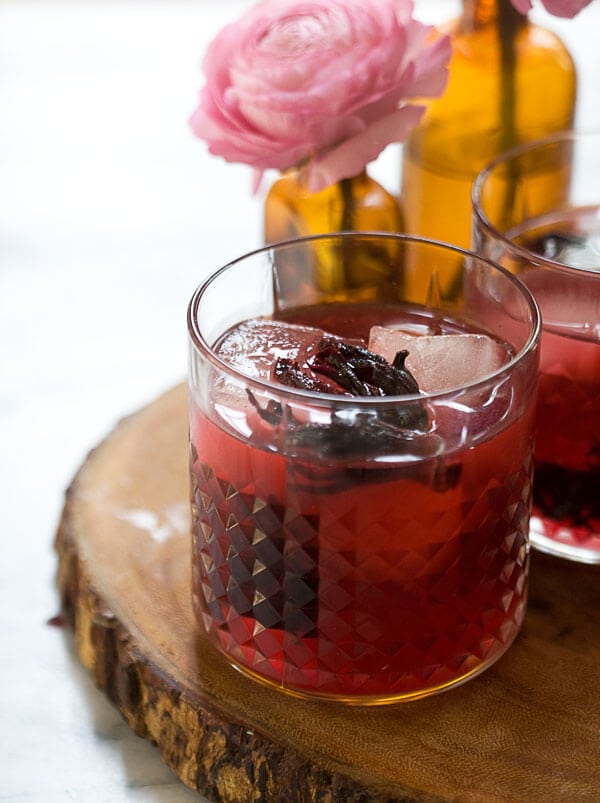 Before moving to Los Angeles I was a total Mexican food amateur. Sure I grew up in a Latin household, but the cuisines of Peru and Colombia couldn't be more different than what one would eat in Mexico.
My idea of Mexican food was limited to "authentic" burritos and tacos. I assumed it was all the same because for the most part Peruvian food isn't that varied throughout the country, and the same goes for Colombian food. Those two countries, for the most part, eat mainly the same foods in all regions. But when I moved to LA, I realized how varied Mexican food actually is, and I also realized how awesome it is.
I finally understood the differences between Oaxacan moles, the fish tacos from Baja and the cemitas from Puebla. But one item I see in all Mexican restaurants regardless of region or specialty is agua de jamaica (pronounced: xa'majka – the "j" is silent).
It's usually chilling in one of those great big tubs next to the other agua frescos like catelope, watermelon and horchata. I always choose the jamaica. Always.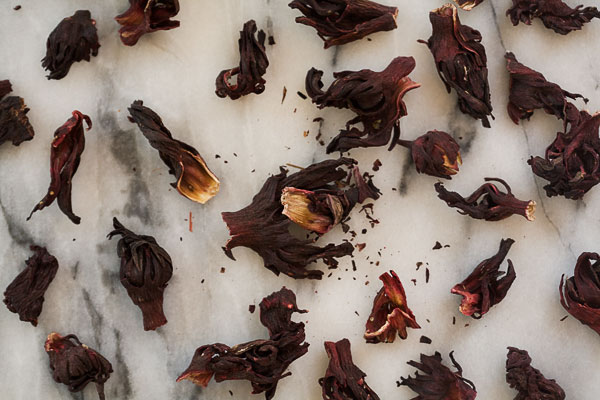 What you'll need to start your jamaica making adventure are these beautiful dried hibiscus flowers.
You should get lucky scoring these flowers at most Latin American markets. If you're LA based, you can go over to The Spice Station and get them by the ounce.
If you're looking for them without leaving your front door, there's a seller on Amazon.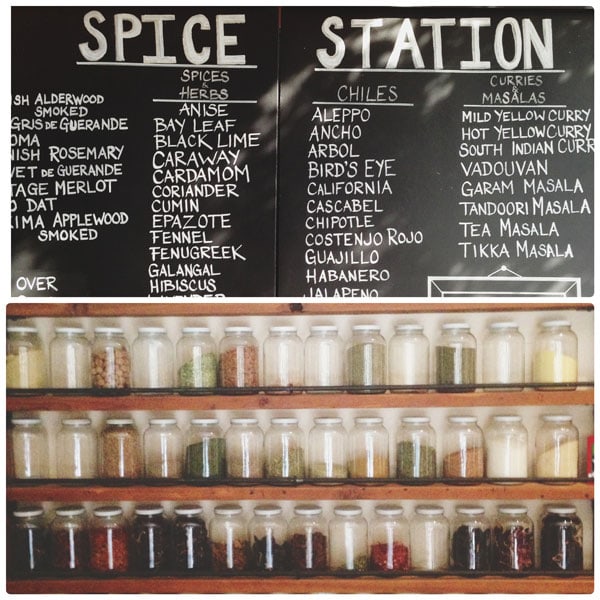 I steeped this tea with a cinnamon stick, vanilla sugar and the juice from half of an orange. It was the perfect refresher on a spring day. Or any day, actually.
And if you want to add a few splashes of vodka in the glass, I'm sure that'd be a-ok too.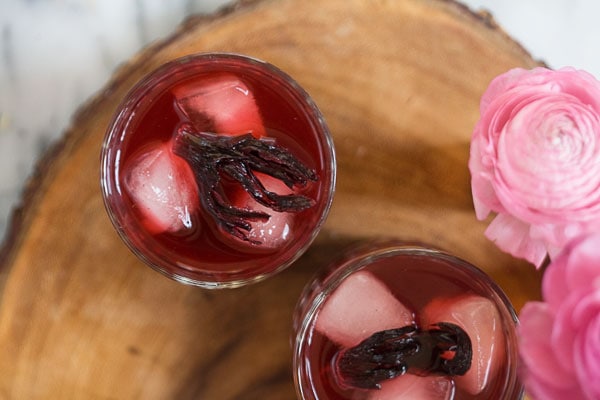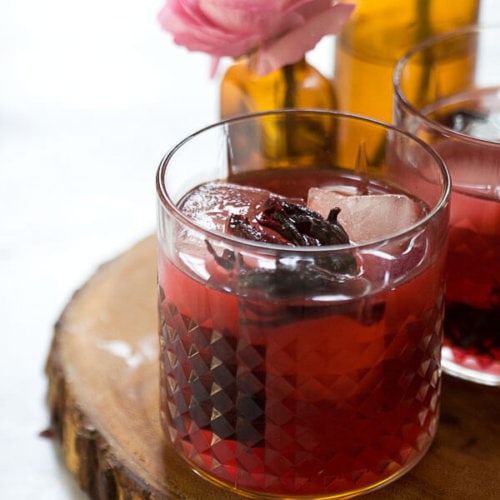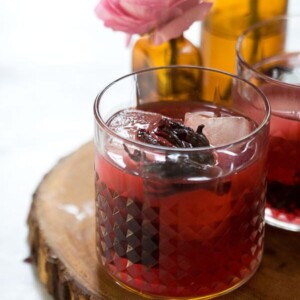 Ingredients
1/2

cup

cane or white sugar

1/4

vanilla bean

,

scraped

3 1/2

cups

filtered water

1/2

cup

dried hibiscus flowers

,

plus a few more for garnish

1/2

orange

1

cinnamon stick
Directions
In a small bowl and using your hands, mix together the vanilla bean caviar and sugar, making sure the vanilla is evenly distributed. Add the vanilla bean sugar and water to a saucepan and bring the mixture to a boil and the sugar is dissolved. Remove from the heat.

Stir in the hibiscus flowers, juice from 1/2 of an orange and cinnamons stick. Cover the pan and allow the tea to steep for 15-20 minutes and until the mixture is a deep purple(ish)/red(ish) color.

Run the tea through a strainer, discarding the tea leaf mixture and transfer the concentrate to the refrigerator to cool. When ready to serve, mix in 1 1/2 cups water to dilute. (Note: I personally liked it slightly diluted; give it a taste and if you don't, then simply don't add the water.) Pour over ice, garnish with a few hibiscus flowers, orange slices of lime slices.