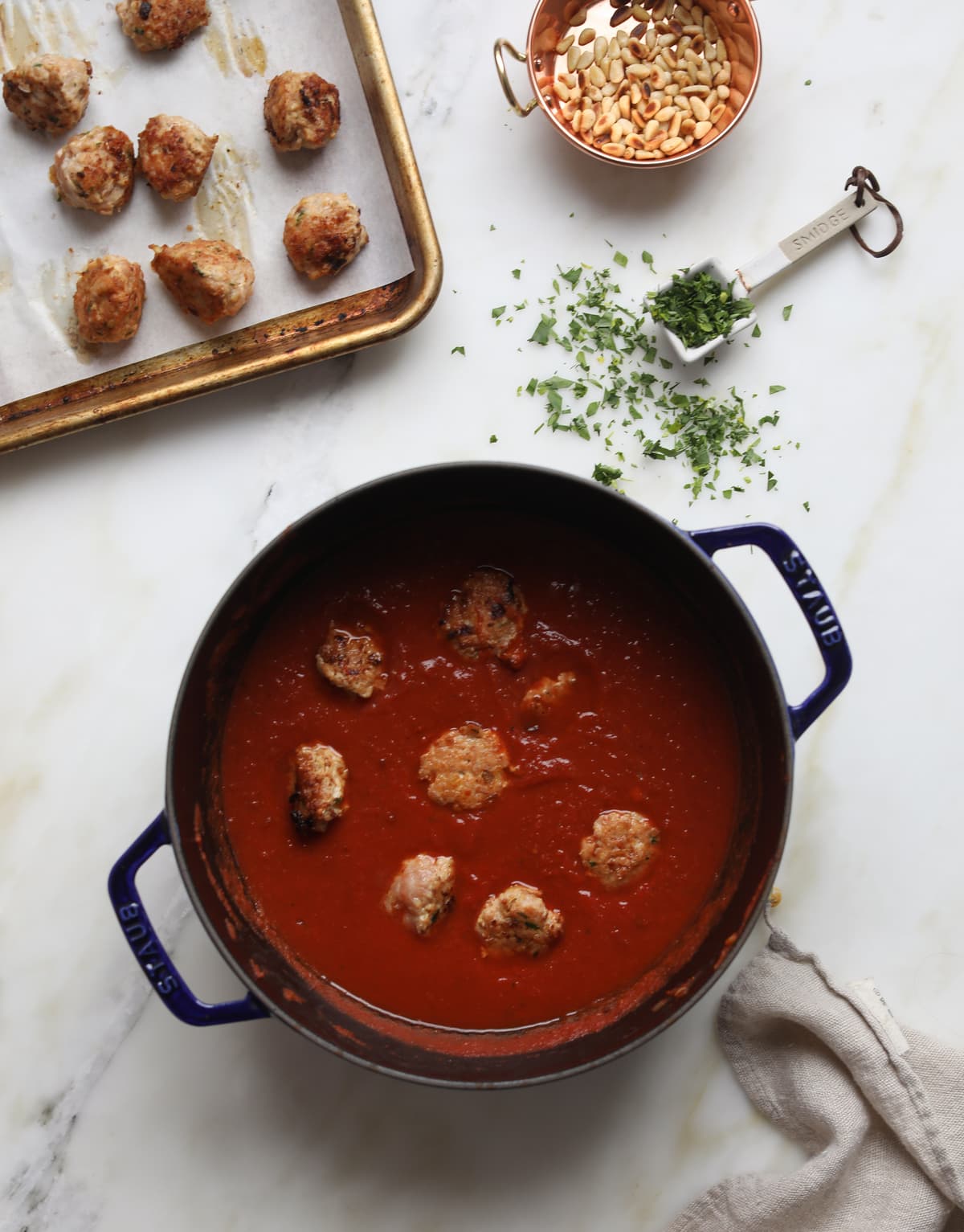 GOOD GRACIOUS! Annnnd we're back! That break felt so so good. Not gonna lie, I was way burnt out at the end of 2016. I needed a whole lot of days smushed together where I did absolutely nothing.
We went up to the bay for the holidays and then drove back down. Every day we read, hung out at our apt, went to the movies (!!) twice and hung out with a whole lot of friends. It was glorious.
AND, if you didn't see on Instagram, Joshua and I are engaged! WHAAAT! Yes. On a cliff off the coast of California, near San Francisco, Joshua asked me. It was so sweet and perfect and I cried tears so of pure joy. Josh kept trying to get me to go on a hike that day and I fought it HARD because I was wearing my new boots and I didn't want to get them muddy and it was sort of rainy. Luckily he convinced me to go on a "light" walk.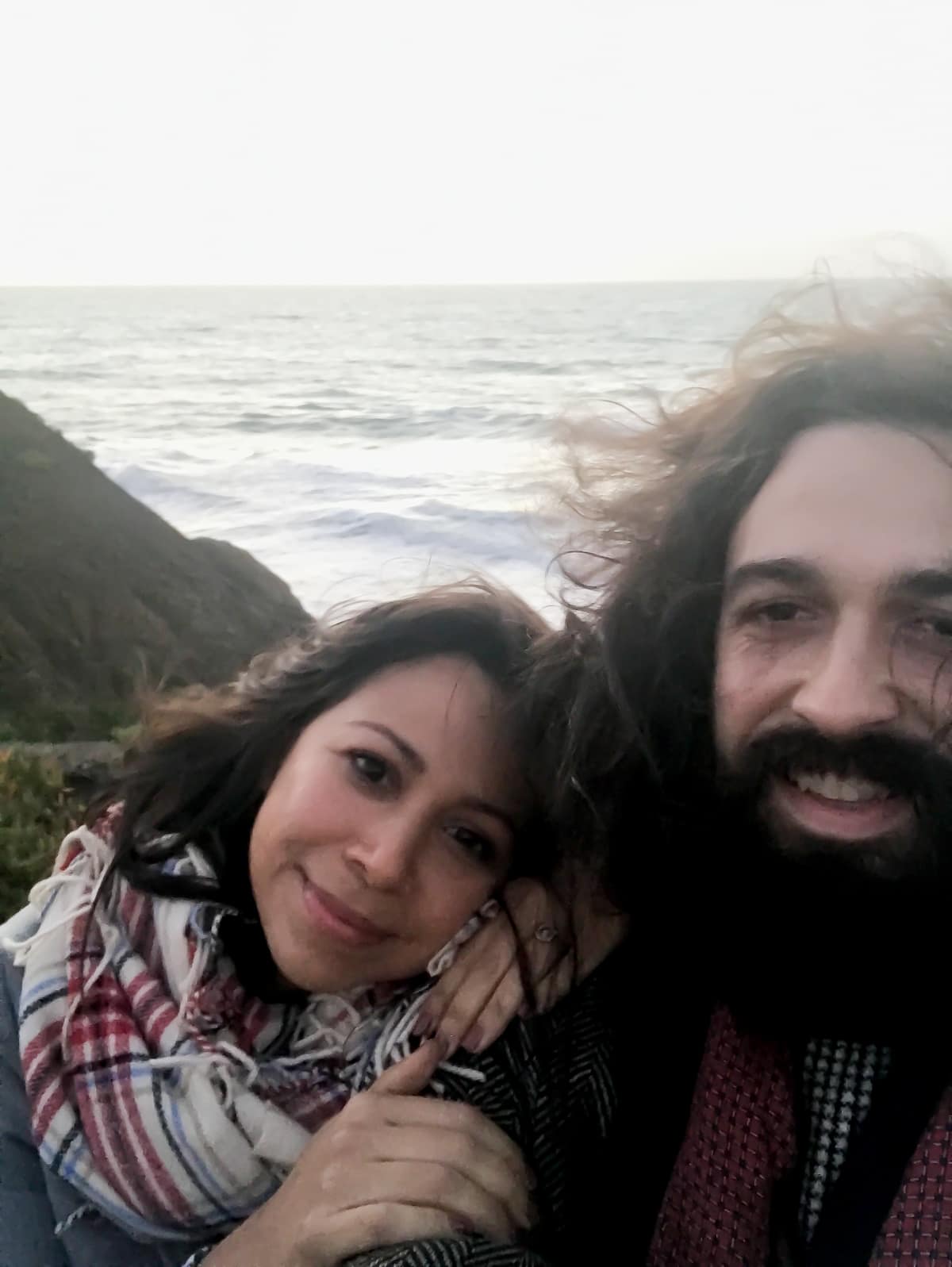 The thing they don't tell you when you get engaged is the next question…like literally seconds after you tell someone is the annoying question: WHEN/WHERE/HOW R U GETTING MARRIED? And the girl who had to be bribed to wear a bra and cried when she got her period because she couldn't go to the water park with her dude friends, wants to SCREAM, I DONT FUCKING KNO.
And please no one force me to go to my own bridal shower because I can't.
So the answer is: who knows. I'm not sure yet but I'm sure it will be figured out. The one thing I have thought a lot about is cake planning! Because I'm that human that wants to make her own cake. Maybe I should figure out the cake part and then go from there. Like when you get dressed and start with your shoes first.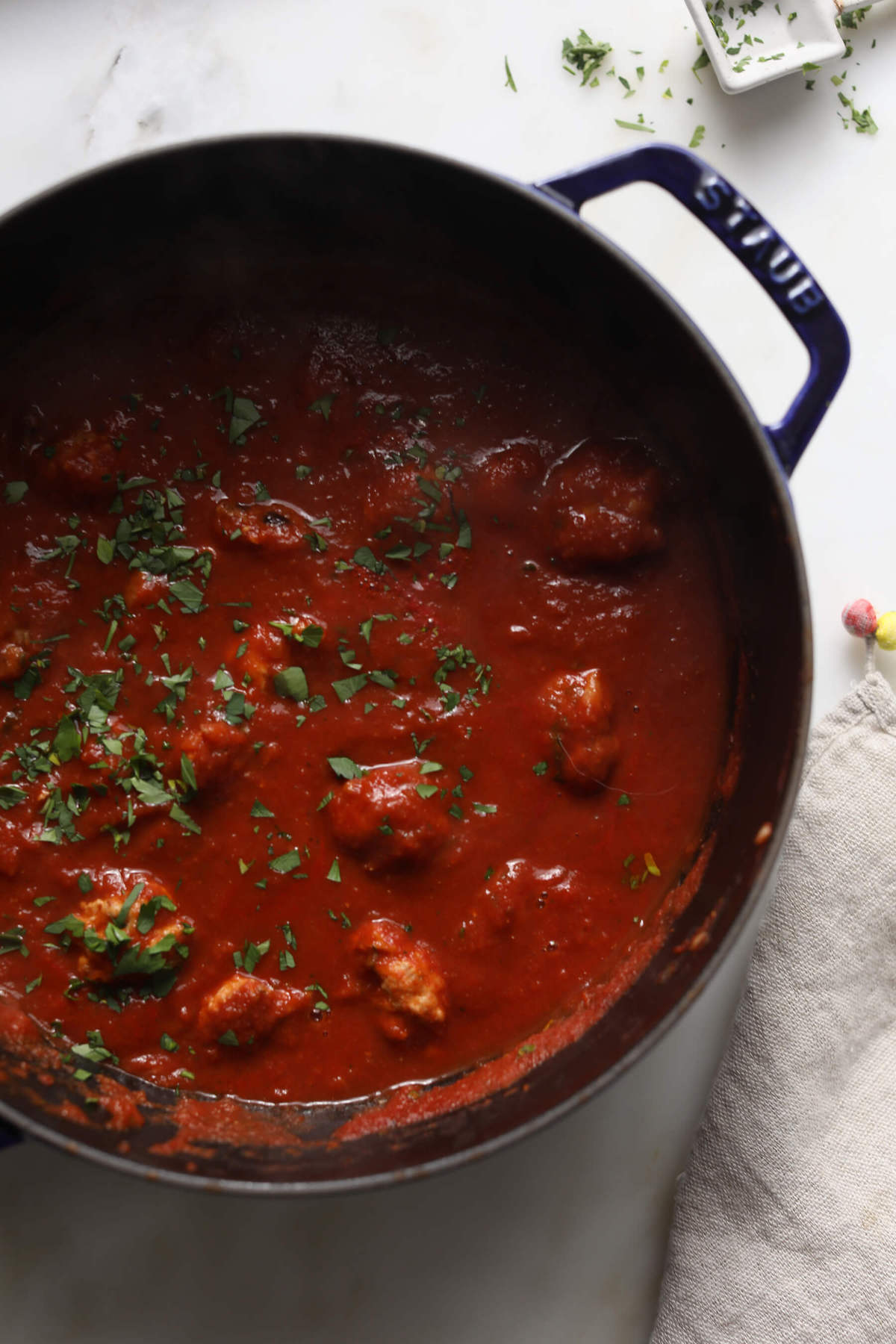 Right now I'm not eating cake. I started Whole 30 yesterday (!!) and I ate SO terribly in the month of December that I'm actually, genuinely excited about this Whole 30 thingy.
If you're unfamiliar, it's super similar to Paleo except that there is absolutely no cheating. There are no cheat days, no straying. I'm going to try my best because I will have to recipe test non Whole 30 recipes throughout the month but the list of what I can eat is so long that I think I'll generally be ok (or at least I think I will *gulp*).
I'm starting with something cozy and comforting: meat-a-balls!
They're spicy and flavorful. Whenever I'm eating healthy, I need food to still be super flavorful and well seasoned so I don't miss sugar or carbs so much.
I made these with ground chicken but you could use beef or lamb or turkey—all of them taste great!
I spooned them over some spaghetti squash that I prepped on Sunday and called it my favorite, feel-good lunch!
Happy 2017!! It's our year, I can feel it.
xoxo,
Adrianna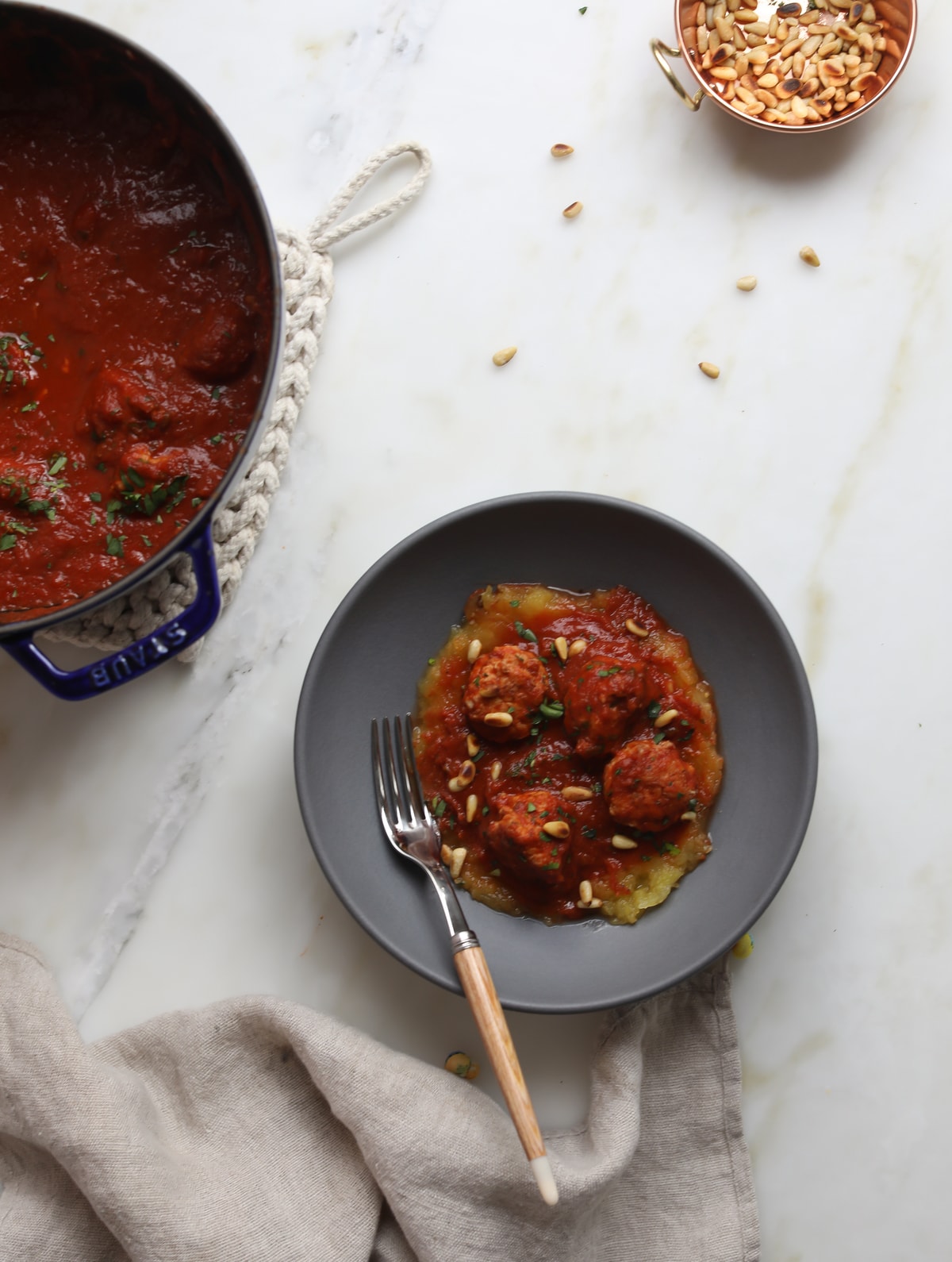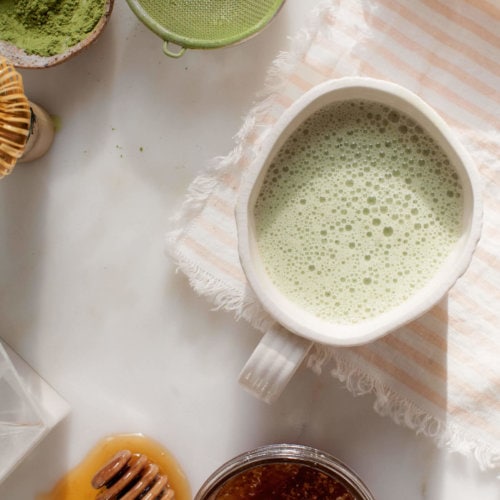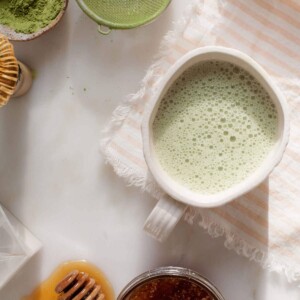 Serving Size:
20
Meatballs
Ingredients
Sauce:
1

teaspoon

olive oil

1/2

yellow onion

,

diced

Salt

3

garlic clove

,

minced

2

tablespoons

tomato paste

2

teaspoons

harissa paste

1/4

teaspoon

ground cumin

24-

ounce

can of diced tomatoes

1/2

cup

water
Harissa Meatballs:
1

pound

ground chicken or turkey

2

teaspoons

harissa paste

2

tablespoons

minced Italian parsley + more as garnish

1

large egg yolk

1

teaspoon

salt

1/4

teaspoon

ground cumin

1

tablespoons

oil

2

tablespoons

toasted pine nuts

,

as garnish (optional)
Directions
To make the sauce: In a medium pot, set over medium heat, add the olive oil. When the oil is warm, add the diced onion. Add a few pinches of salt and stir; cook until translucent, about 5 minutes. Mix in the minced garlic and stir. Add a few tablespoons of the onion/garlic mixture to a medium bowl (we'll use this for the meatballs) and set aside.

To the remaining onions, add the tomato paste, harissa and cumin. Cook for 1 to 2 minutes and then transfer to a blender, along with the can of diced tomatoes and water. Pulse until smooth. Transfer back to the pot and bring to a gentle simmer. Cover the pot and allow to simmer, gently, while you make the meatballs.

To make the meatballs: To the medium bowl with the onion/garlic mixture, add the ground chicken or turkey, harissa paste, Italian parsley, egg yolk, salt and ground cumin. Mix until thoroughly combined. Using a 1-inch cookie scoop, scoop out balls and form meatballs. Repeat until you've worked your way through all of the ground mixture. (Ground chicken is way softer than ground turkey so if you're using ground chicken, do your best! Don't be bummed if they're not perfectly shaped meatballs.)

In a medium pan, set over medium-high heat, add a few teaspoons of oil. Add the meatballs, being sure to not overcrowd the pan, and cook on each side for 1 to 2 minutes, until lightly browned. Remove and set aside and then repeat with the remaining meatballs, adding more oil as needed.

Add all of the meatballs to the tomato sauce, cover the pot and simmer until cooked all the way through. Give the sauce a taste and adjust the salt per your liking. Garnish with Italian parsley and pine nuts. Ladle over anything you like—it's my favorite over spaghetti squash.