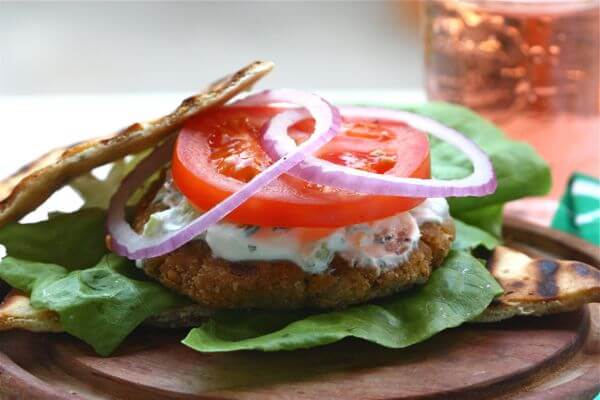 So…Memorial Day Weekend happened. I think we should all take a moment to direct a nice "awww" toward Metta World Peace for tweeting (yesterday), "HAPPY LABOR DAY!" Moments later he realized his mistake and quickly erased it and blamed it on being sleepy. It happens to the best of us, Metta. No bigs.
Anyway, Memorial Day always seems to signify a benchmark for summer. For me it means things like midnight tacos (without simultaneously freezing), lots of iced coffee in the rotation, and my wardrobe makes the official switch to full-on summer mode: short-shorts, summer dresses and the beloved romper.
I'm a big fan of the romper. I wore one this past weekend, actually. I dig the whole idea that us ladies are getting away with what honestly is just an adult onesie. I like that. We win…until we have to go to the restroom. Good Lord. This past weekend I found myself in a public restroom stall with, like, no clothes on, holding the door shut with one hand because man, if that lock was faulty and someone accidentally opened the door on me…good gracious, that'd suck, big time. So yeah, rompers: cute on paper, bad in real life. That's their official slogan. You can use it if you want.
Another thing that's totally "summer": burgers. Obviously. I loooove going to burger places in LA and ordering their veggie burger. Some are better than others. My favorite is when it's a chickpea patty of some sort. I made my version here. There's a good amount of harissa (hello spice!) and some pistachios (wussup crunch!). The cucumber mint yogurt is just delicious. It cools down the spices in the chickpea burger and seriously I just want to put it on everything from lamb to salmon.
(This post is in collaboration with Bravo for their show, Around the World in 80 Plates. This week they're in Marrakech, Morocco. Check it out on Wednesday at 10pm/9pmc on Bravo!!)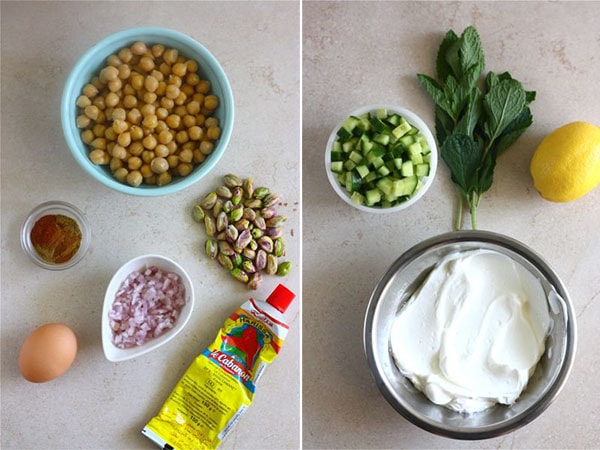 The burgers come together in a food processor in about 5 minutes. If you don't have one, you can do this by hand, too.
There's minced shallots, minced garlic (not picture – the garlic was shy), spices: cinnamon, cumin and paprika, harissa, pistachios and an egg and bread crumbs.
The mixture will be super soft so I like to put it in the refrigerator for a bit to firm up. Little tricks!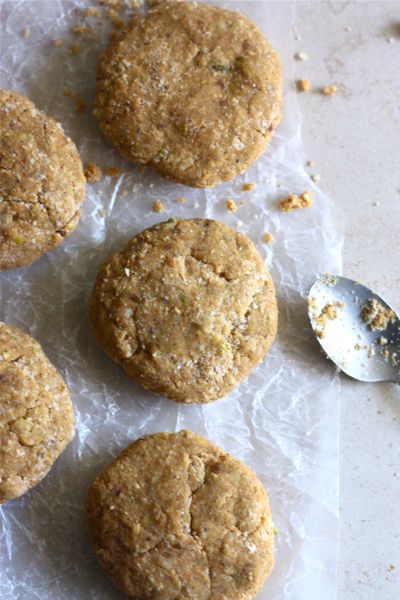 While it's chilling out, you can make the cucumber mint yogurt. It's really as easy as the title sounds. Cucumber, mint, lemon zest and greek-style yogurt. Thasss it. I doubled the batch you see below and put it on steak and potatoes later that night. So good!
Burgers. Summer. Let's go!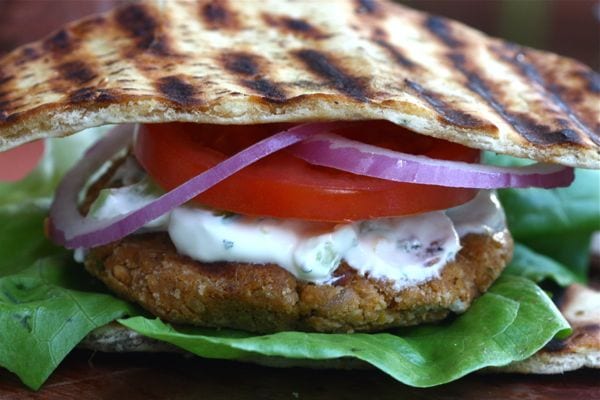 Harissa Chickpea Burgers
1/2 shallot, minced
2 garlic cloves, minced
1 tablespoon ground cumin
1/2 teaspoon ground paprika
1/4 teaspoon ground cinnamon
1 1/4 tablespoons harissa
1 (15-ounce) can chickpeas, rinsed and drained
1/4 cup pistachios, unsalted
1 teaspoon kosher salt
1 large egg
3/4 cup bread crumbs
1. In a skillet, heat a tablespoon of olive oil over medium heat. When hot, add the shallot and cook for 2-3 minutes, until translucent. When soft, add the minced garlic, cumin, paprika, cinnamon and harissa, along with two tablespoons of water. Mix until combined and until it resembles a thick wet paste.
2. In a food processor, add the shallot/spice mixture, chickpeas, pistachios and salt; pulse until roughly chopped. Using a spatula, scrape down sides and pulse one or two times. Taste for salt (1 teaspoon was perfect for me); add more, if you like. Remove half of the mixture and transfer to a bowl. Add the egg to the food processor and pulse until the mixture is nearly smooth. Add the mixture from the food processor to the bowl and combine both mixtures. Fold in the bread crumbs. Next, cover the bowl with plastic wrap and transfer to the refrigerator to chill for 30 minutes.
3. To form the patties, scoop about 2 tablespoons of the mixture onto your palm and form the patties. Heat a grill pan over medium heat and brush it generously with olive oil. Cook on both sides for 3-4 minutes. Serve the burgers on burger buns or fresh soft pita.
Yields 6 burgers
Cucumber Mint Yogurt
1 cup yogurt
1 cup cucumber, diced
3 tablespoons mint, minced
1 teaspoon lemon zest
salt and pepper
1. In a small bowl, mix together the yogurt, cucumber, mint and lemon zest. Salt and pepper to taste.