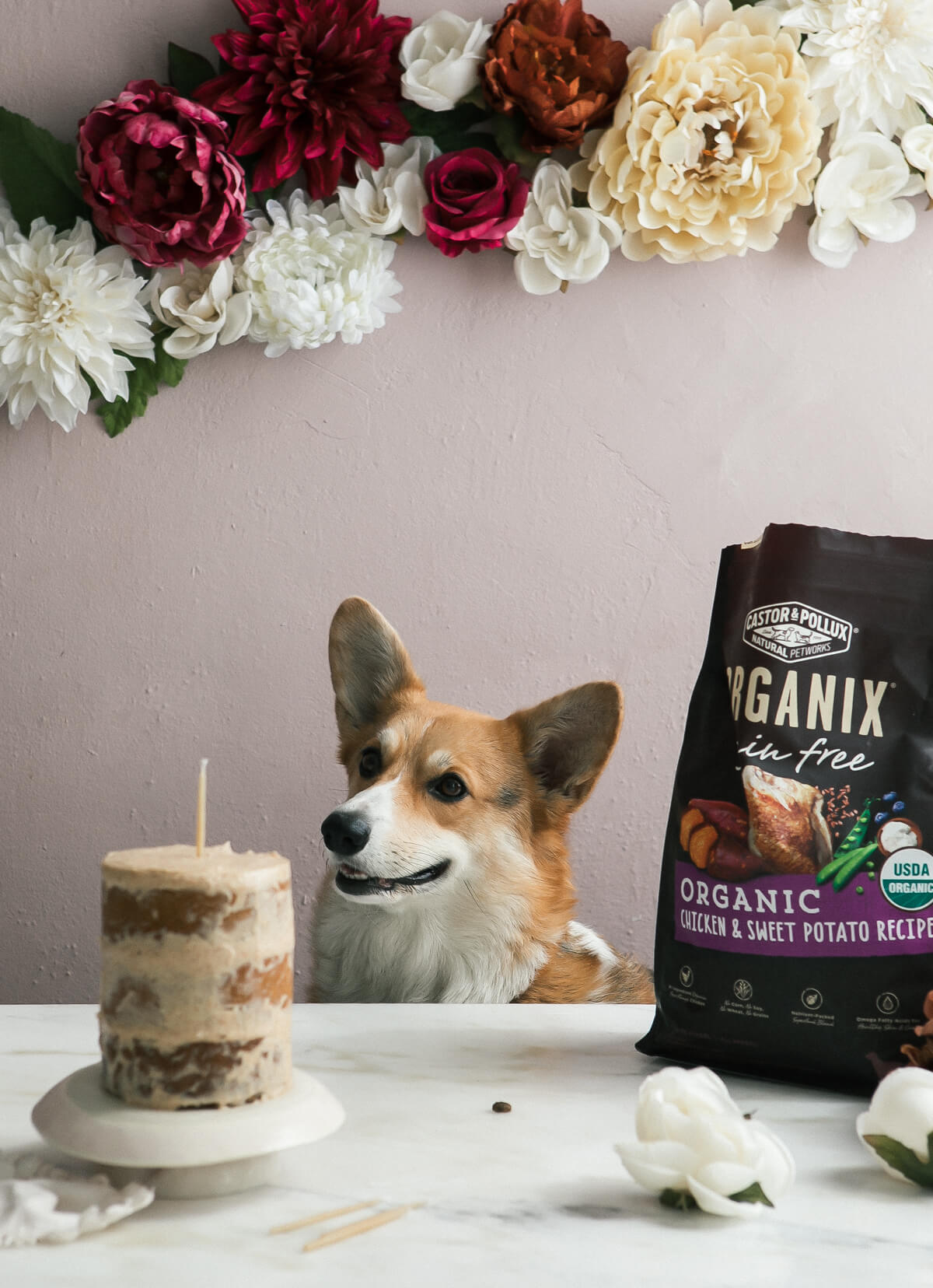 Happy Birthday, my sweet Amelia!
Amelia is officially one year older but don't worry because she's still bratty, a little looney, still has an attitude when I try and touch her toes, still loves to roll around in grass and still loves harder than any dog I've ever met.
She is the one living thing that is by my side ALL day long. We literally do everything together. I feel lucky to have her in my life. And when I think seriously about her, I get emotional and teary because she is 100% my best friend.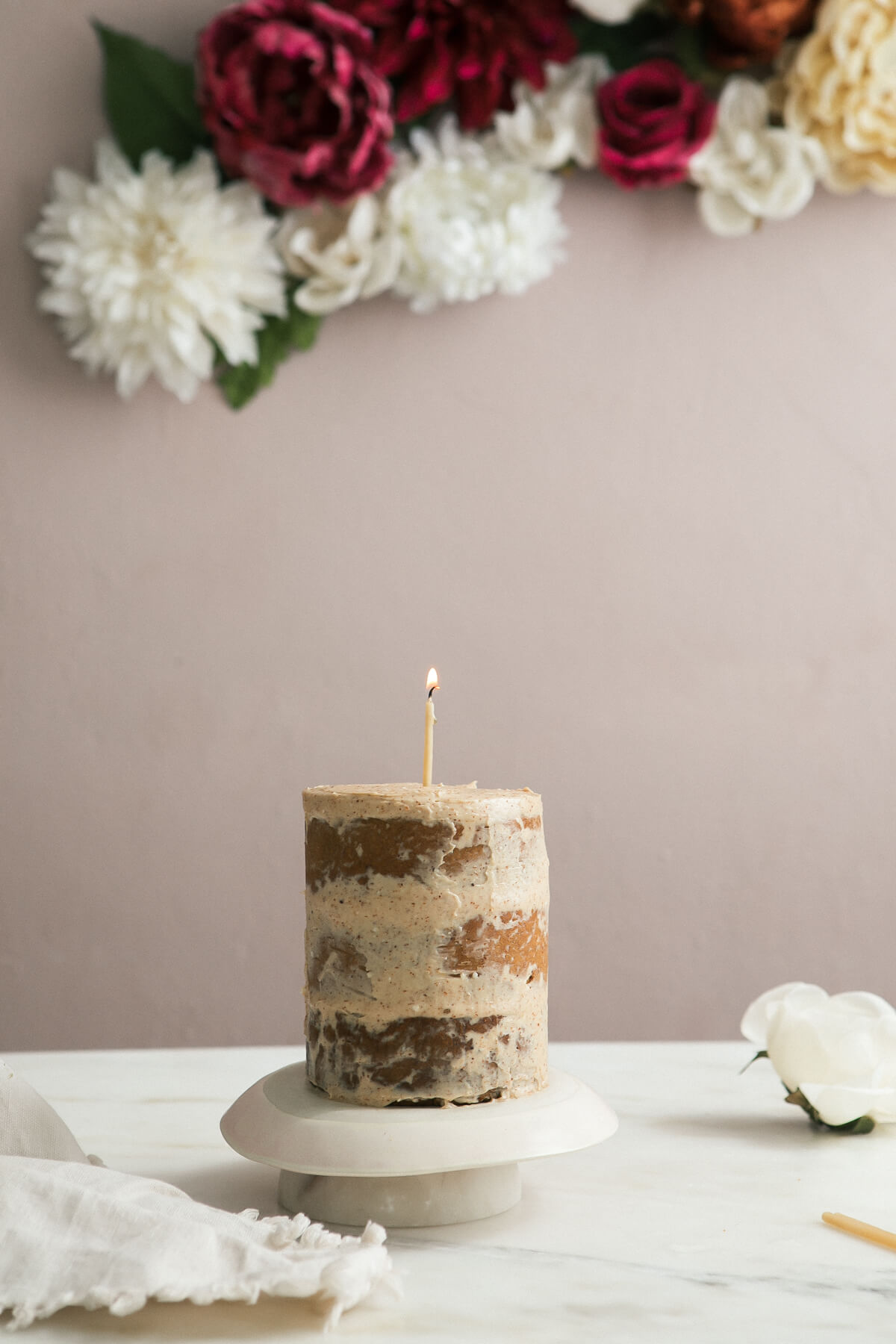 Over the next 90 days Amelia will be sharing her experience with eating Castor + Pollux ORGANIX on her Instagram and Insta Stories. She doesn't speak so she'll be showing you how she's doing lol.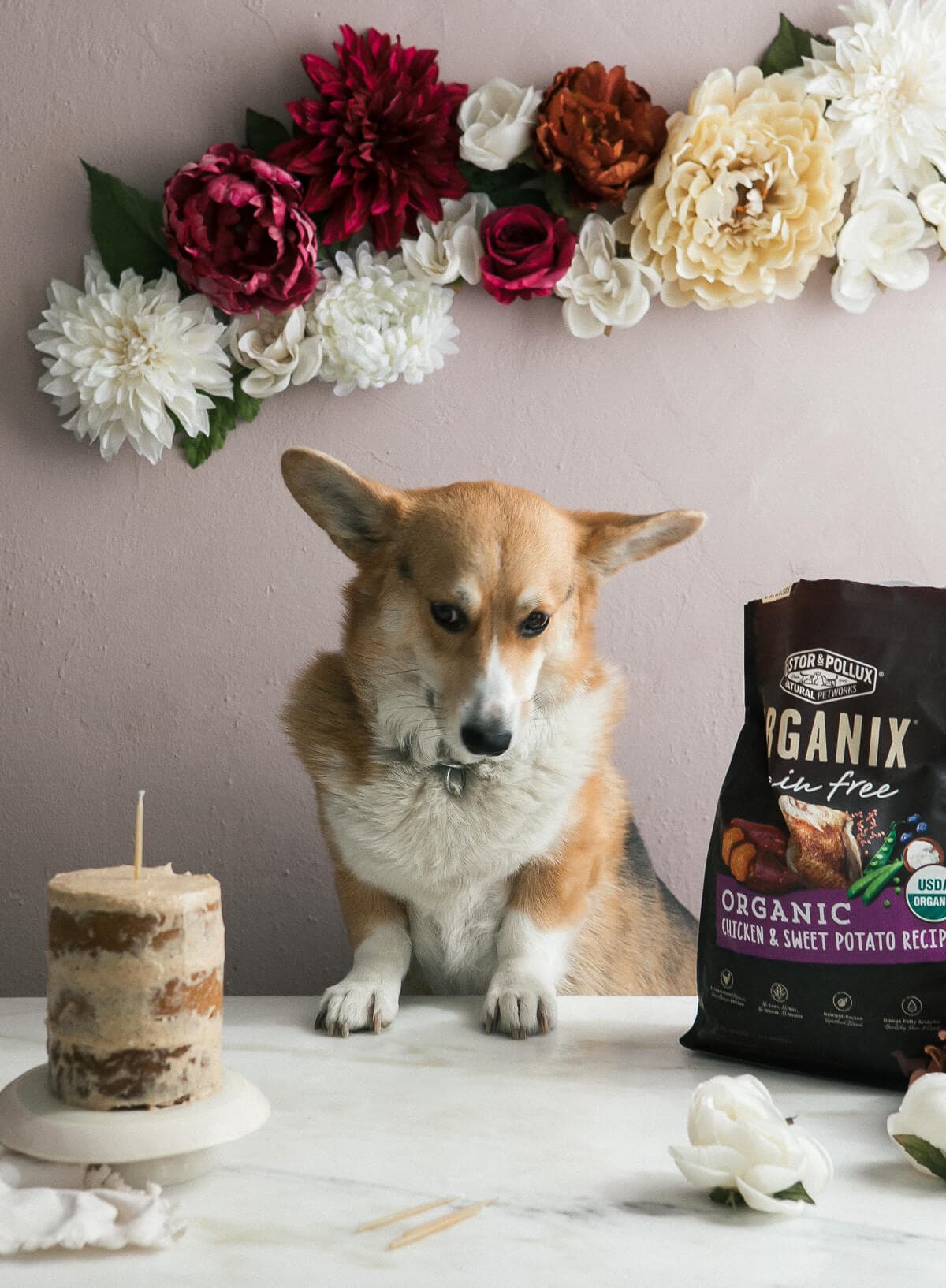 Amelia likes the organic chicken and sweet potato flavors so much so that she's been waking us up even earlier than before (a lovely 6:15am) to eat breakfast.
I love Amelia so much so it makes me feel good that we're feeding her healthy food. I feel great about this food because it's USDA Organic certified and grain-free and that's really important to me.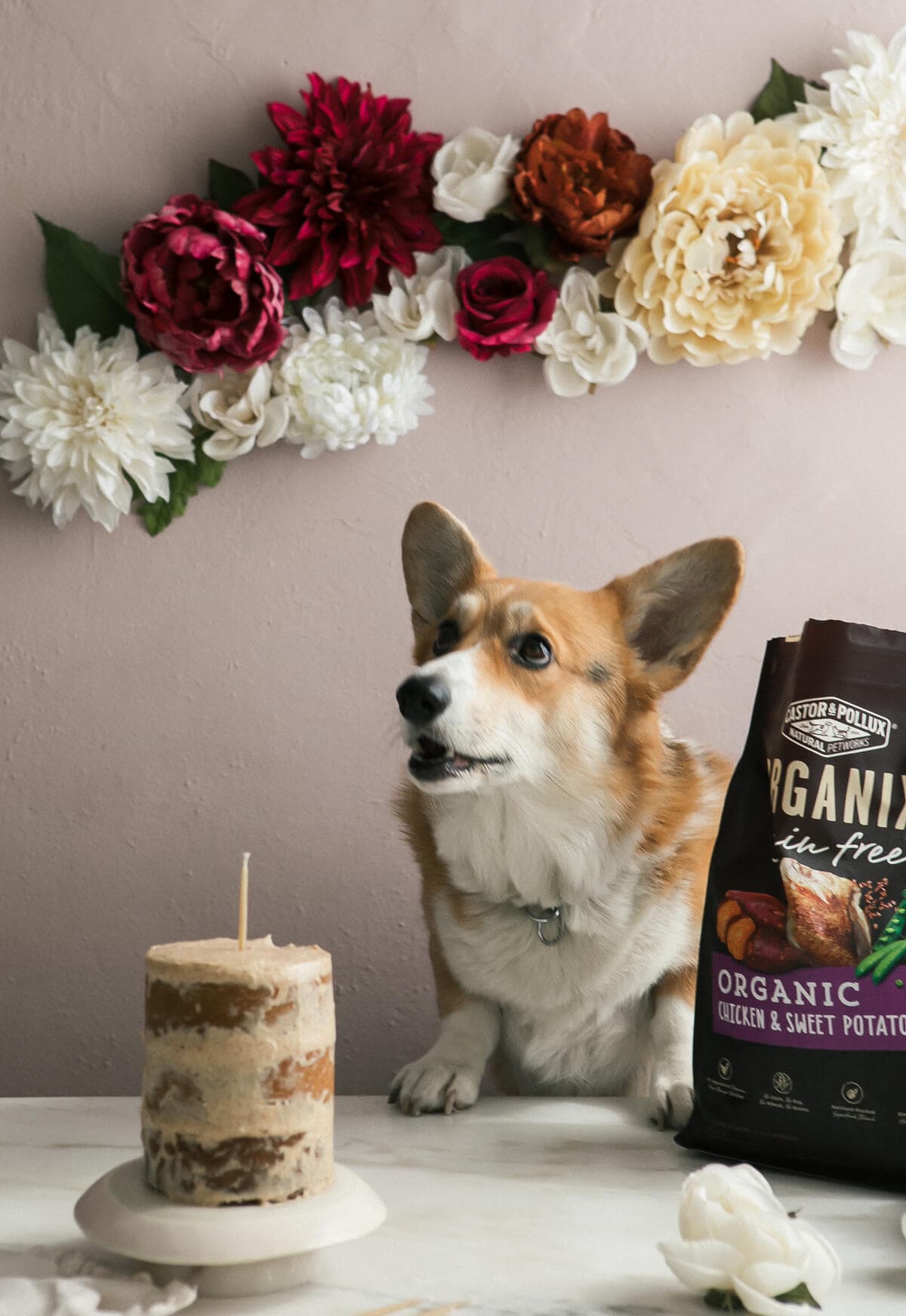 So, in celebration of my best friend, I figured I'd do like I've done in years past: I threw her a party and made her take photos. (Don't worry she loves taking photos because it involves attention, snacks and food.)  
Also the recipe for this cake that is inspired by Castor + Pollux's sweet potato is coming soon – stay tuned!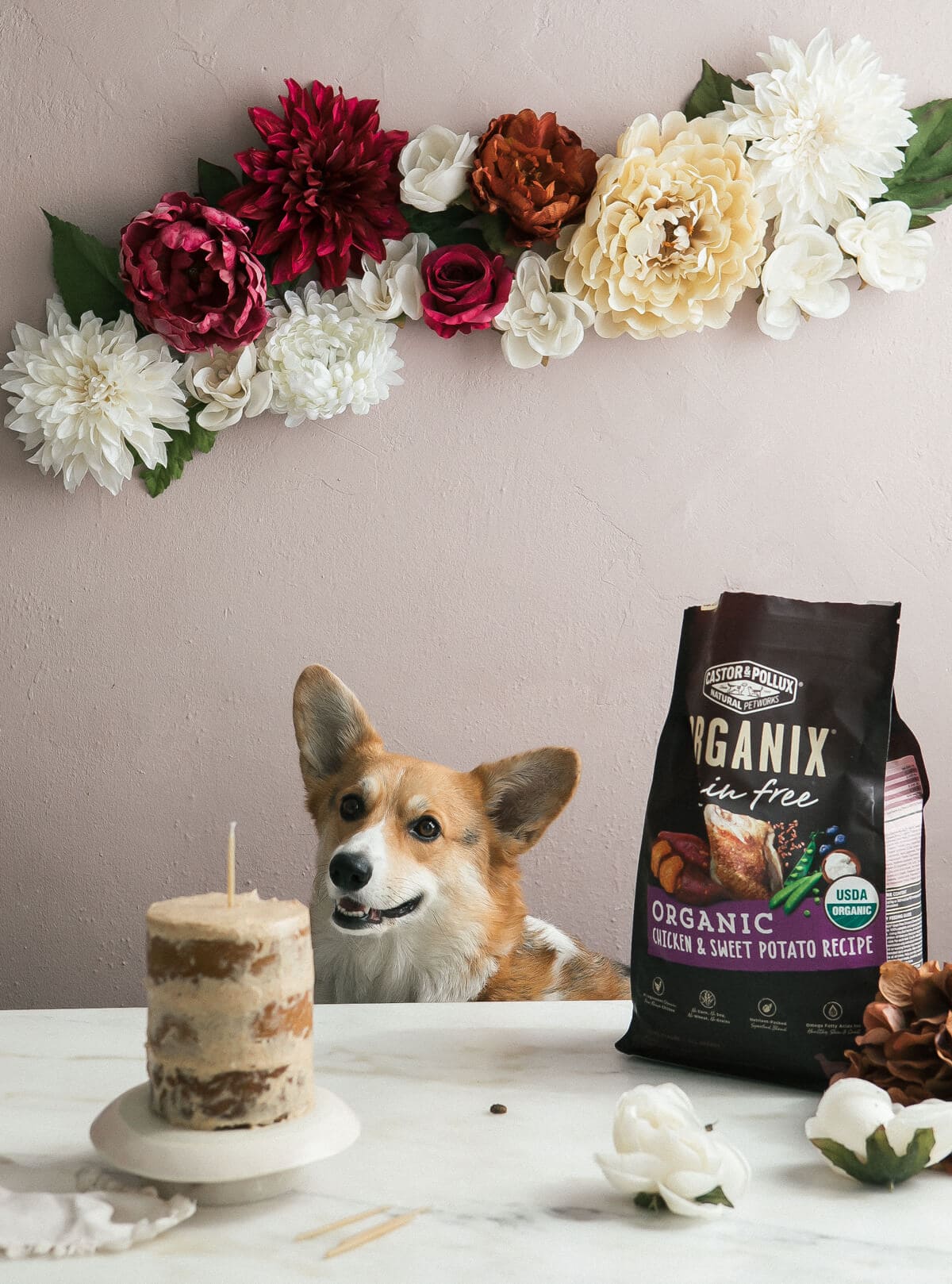 (This post is sponsored by Castor + Pollux! Thanks for supporting the sponsors that keep A Cozy Kitchen cozy.)