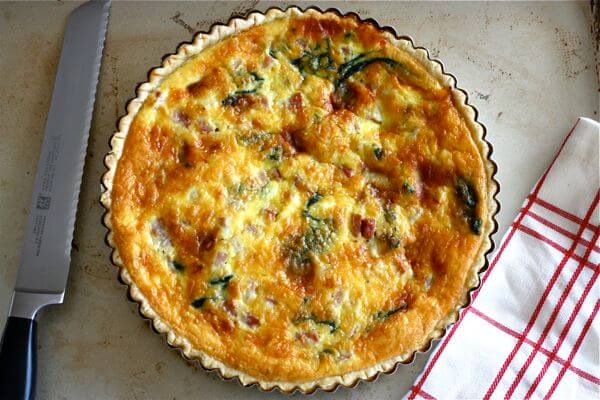 I arrived in Florida (where my parents live) exactly two days ago, on a red eye flight. I was sitting next to the most adorable baby in a onesie. We said hi, we smiled…we became friends.
And then she totally betrayed me. An hour into the flight, she started bawling her eyes out. And didn't stop…for the. next. four. hours. Right then and there our friendship ended, obviously. Her poor mother…she was doing everything she could. Nothing worked.
So, instead of sleeping with my eyes closed, I tried to sleep with my eyes open. You know…where you just stare REALLY hard and try to take your brain to a newprettybetter world, like, immediately?
I thought about Christmas morning…oh Christmas morning. Does a cozier more lovely place even exist? I think not…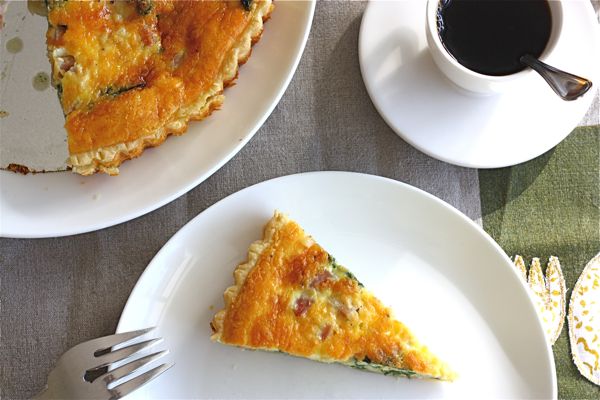 This year I have nothing to do with Christmas dinner. I bowed out since I cooked all of Thanksgiving dinner.
Instead, I'm on the sidelines mixing cocktails, making playlists, drinking cocktails…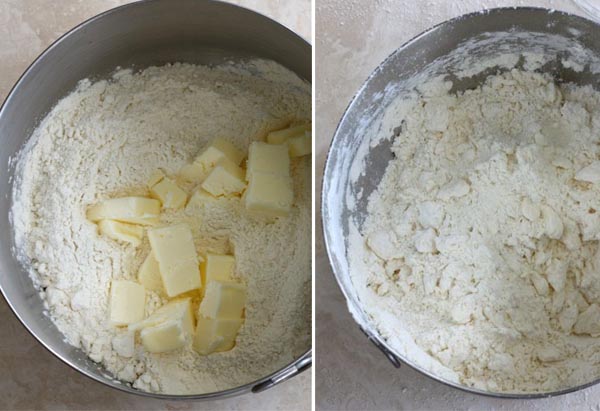 I did, however, agree to get down on Christmas morning.
Last year I made this eggs benedict, PW's cinnamon rolls and some spice hot chocolate.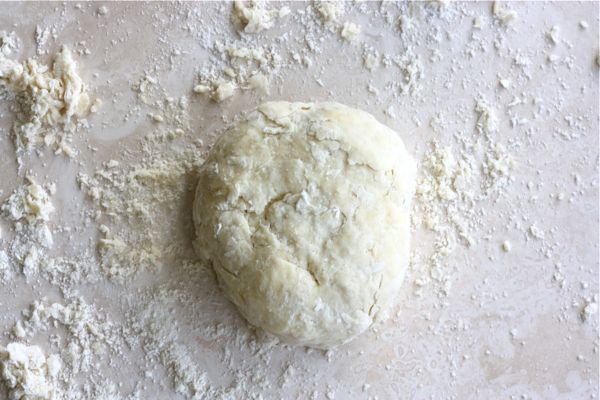 In a couple days, I'm gonna make Joy's pull apart bread (have you made this?!?!), some more spice hot chocolate, an apple cheese danish…and this quiche.
This quiche is so dreamy.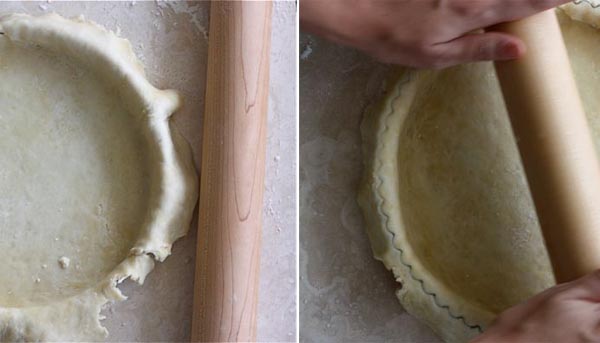 Sure there's a bit of flour and butter mixing, and water mixing, and rolling out.
BUT you can do all of that the night before. Yes, that's right. The pie crust can be made the day before, rolled out, put into its pie crust or tart shell..so it's all ready for the next day. You can even mix up the filling if you like.
This way all you have to do is wake up, shuffle into the kitchen in your pjs, do a little pre-heat action and stick the thing in the oven.
An hour later, you'll be met with this beautiful cheese, ham and spinach filled quiche.
I can't think of a better breakfast to share with a bunch of people on Christmas morning.
I'm wishing you all a beautiful peace-filled Christmas.
Merry merry!
xo
Adrianna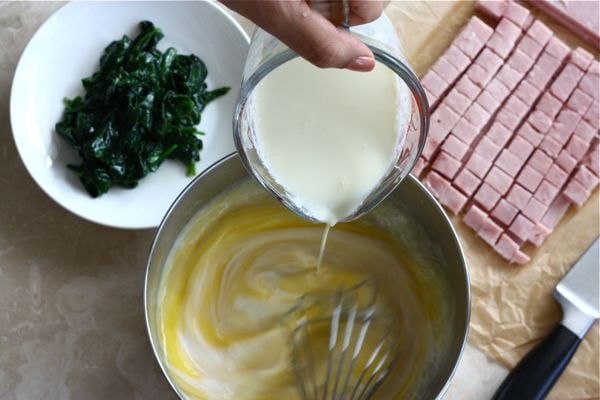 Ham Spinach and Gruyére Quiche
Crust:
2 cups all-purpose flour
1/4 teaspoon kosher salt
8 tablespoons unsalted butter (1 stick), cold and cubed
1/4 cup cold water
Egg Filling:
1 teaspoon olive oil
3 handfuls of spinach
4 large eggs
1/2 cup heavy cream
1/2 cup whole milk
1/2 teaspoon salt
1/2 teaspoon freshly ground pepper
1/2 cup cubed ham (sliced to a 1/4-inch thickness)
1/2 cup cubed Gruyére
1. In a medium bowl, mix the flour and salt together. Working quickly, and using your fingers, add the cubed butter to the flour mixture and break up until butter is in pea-size bits. Make a well in the center of the mixture, pour in 1/4 cup cold water, and incorporate it into the mixture it's moistened and comes together forming a ball. Note: If you find it to be too dry, add a tablespoon at a time until it comes together. Wrap the disc of dough in plastic and place in the refrigerator for 30 minutes.
2. Meanwhile, heat the olive oil over medium heat. Add the handfuls of spinach and cook until wilted. Drain in a colander (or on a handful or paper towels) and set aside.
3. Pre-heat oven to 350F. In a medium bowl beat eggs together with cream, milk, salt and pepper.
4. On a lightly floured work surface, roll out dough to a 12-inch circle (or just a bit bigger than your tart shell–mine was 9.5 inches). Fold the dough in half, place in a pie pan, and unfold to fit the pan. Gently press the inside bottom edges of the dough against the sides of the tart pan to eliminate any air bubbles. Roll the rolling pin across the top surface of the tart shell to cut off the crusts' edges.
5. To the bottom of the tart shell, add the wilted spinach, cubed cheese and ham. Pour 3/4 of the egg mixture over top and transfer to a baking sheet. Place in oven on rack and top off with the remaining egg mixture (this way it won't spill over!).
6. Bake for 50 minutes to an hour. The top of the quiche will be puffed and golden brown. Remove from oven and let cool slightly until serving. It's delicious warm or at room temperature.
Recipe adapted from this Jacques Pepin video