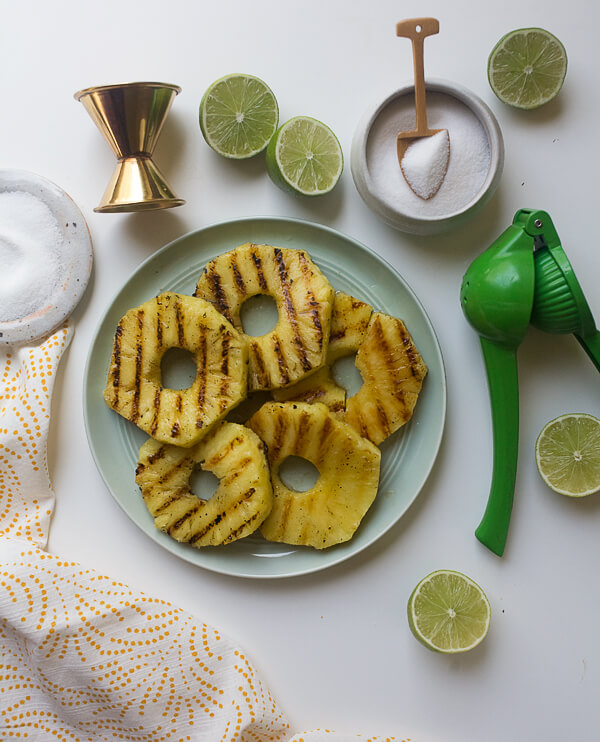 I'm still recovering from one of the worst weeks ever (last week). I took the weekend to recover and spent it by drinking copious amounts of sparkling rose, having Chinese food with friends, getting my hair blow dried, watching The World Cup and seeing Boyhood (a must-see!). I feel a million times better. Alcohol and good food has a way to ease my pains.
I'm back in the kitchen this week to share some new stuff and even hopefully finally prepare for Ice Cream Week (ahh!). I'm starting with this recipe I made for PBS Food, Grilled Pineapple Margaritas. I'm not sure if there's anything better than the flavor combination of smokey and sweet—it's all up in this drink! Someone suggested that this could be made with rum instead of tequila and I say go for it. I have terrible/fun college memories with tequila so I'm not married to the idea of it being made with juuust this spirit. I say go rum!
Coincidentally I have another pineapple recipe that I'm making today and it involves the entire pineapple. The whole dang thing and I'm super excited.
BRB!