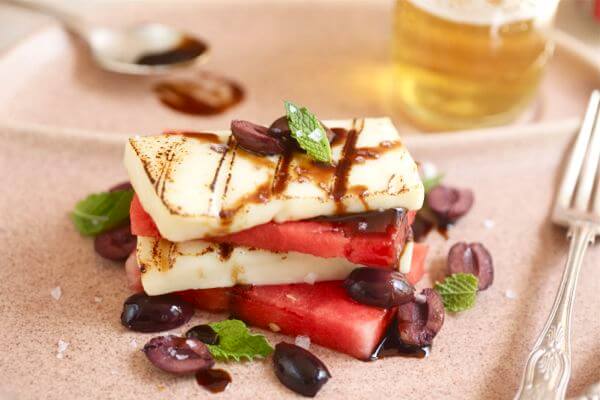 Yesterday I saw Halloween candy at the drug store. Just no. NO! Summer is not over! It's still 90 degrees out and peaches and plums and watermelon are still in abundance. Sure, I'm kind of sick of sweating, but I'm not ready for pumpkins, apples, sweaters and halloween. I'm not, so stop trying to force the future on us. We'll get there…let us be.
A few years ago, I whipped up one of those very common watermelon and feta salads and got pretty obsessed. They became the thing I took to every BBQ or get together I attended. Super easy to throw together and everyone would always be really doubtful about watermelon and feta going together, and they'd always end up being so psyched about the salad.
This is a take on that salad, but with grilled cheese because grilled cheese is grilled cheese. Duh. Very big no-brainer. Grilled cheese is delicious, always.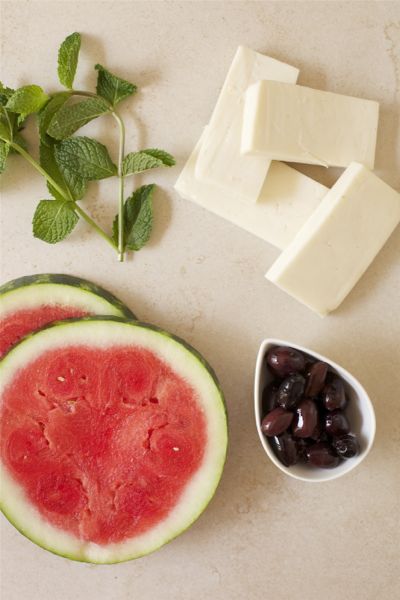 This salad starts with salad prep, which is basically just cuttin' up some cheese and watermelon and halving some olives.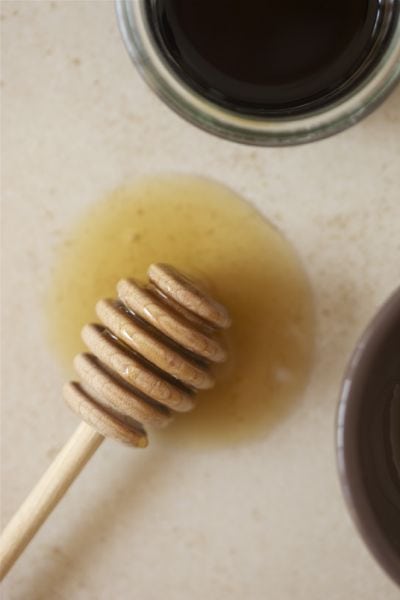 Then, a little balsamic and honey being cooked together over the stove until thick…and that's all.
A little info on halloumi. It's a Greek cheese that melts at a very high temperature, which makes it perfect for grilling. You can find it at most grocery stores. I found mine at Whole Foods.
Very warm halloumi with super cold watermelon is such a win. I'm very into the hot/cold food thing right now. The sweet balsamic, kalamata olives and the few sprigs add nice little touches to a pretty easy salad to make and assemble. Sometimes easy is nice.
In other news, take a little coffee break today and watch the pilot for Mindy Kahling's new show, The Mindy Project. She is funny/amazing/dreamy…swoooon!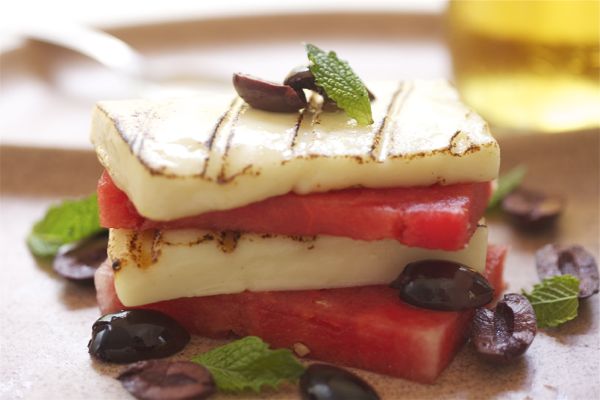 Grilled Halloumi Cheese and Watermelon Salad
1/4 cup balsamic vinegar
1 tablespoon honey
1 8oz package of Halloumi cheese, sliced and cut into rectangles
1/4 watermelon, cut into rectangles
1/4 cup Kalamata olives, halved
Handful of mint leaves
Sea salt
1. In a small saucepan, whisk together balsamic vinegar and honey. Heat until mixture reaches a simmer and cook for 5-7 minutes, and until thickened. Transfer to a small bowl to cool.
2. Brush a hot grill rack with oil. Grill cheese until nicely charred in spots and beginning to melt, about 45 seconds per side.
3. Arrange salad, stacking and alternating between watermelon slice and cheese slice. Drizzle with balsamic vinegar/honey reduction, garnish with mint and a light sprinkling of sea salt. Note: My halloumi wasn't very salty–typically it tends to be pretty briny and salty. If yours is salty, I'd skip the sprinkling of sea salt.
Serves 2
Adapted from Bon Appetit