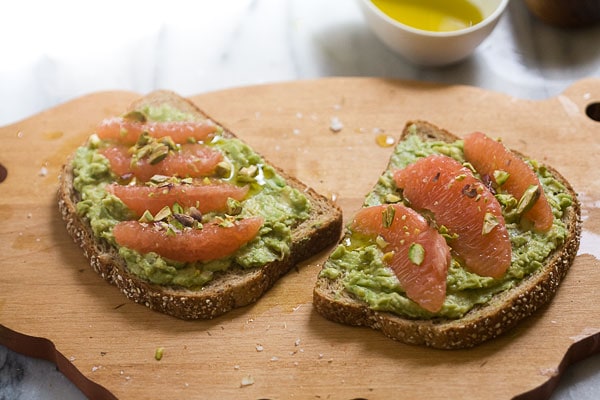 If Avocado Toast were a person they'd totally be celebrity that wouldn't be able to leave their house without a swarm of security. Avocado toast is internet famous–it's been blogged about, Instagramed about like a million times. And for good reason. It might be my most favorite, simplest snack/lunch in the entire world. Sometimes the simplest things make us happy.
This is a new take on the cult classic, involving grapefruit and hazelnuts (but pictured – because I can't write a proper grocery list – pistachios, which work equally well). Grapefruit and avocado salads have been around for quite some time now, so I figured I'd put it all on a piece of toast, top it with toasted hazelnuts, some olive oil and a little salt, and call it a day.
Like other renditions of avocado toast, this too proves to be an awesome little snack that takes about 10 minutes to make. It's a perfect lil' breakfast or lunch situation, and fuels my obsession with things on toast even further.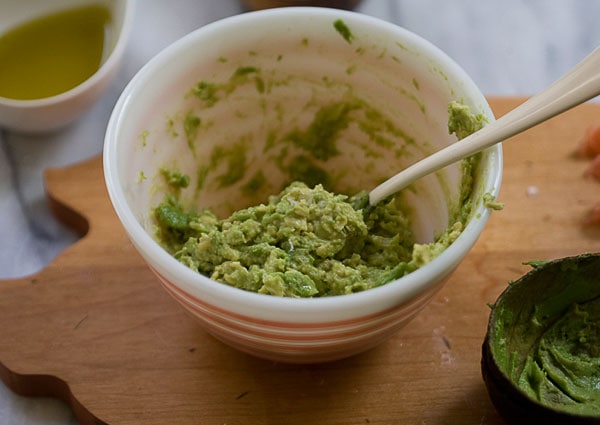 This may seem like a crazy weird combination and it sort of is–but it's so awesome. I promise. I made a hazelnut and grapefruit tart back in March and it was incredible. These things do work together! I shot a few other renditions of avocado toast too, with LeafTV. Those will be up soon – I'll be sure to share them. The world needs more avocado toast, I thinks.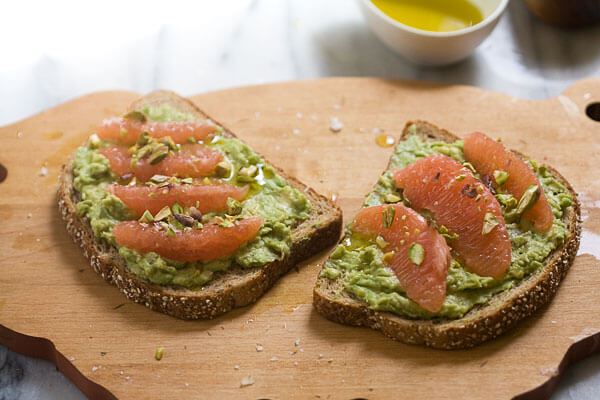 Print Recipe
Grapefruit and Avocado Toast
Ingredients
Note: this isn't a real recipe. A blueprint of sorts.
Small handful of hazelnuts or pistachios
1 grapefruit
1 avocado
Bread of choice
Olive oil
Sea Salt
Instructions
Note: If you're using pistachios, no need to toast the hazelnuts. Preheat oven to 375 degrees. Roast small handful of hazelnuts for 10-12 minutes (until golden brown). Transfer the hazelnuts to a clean kitchen towel and rub to remove the skins and then chop. Segment the grapefruit, toast the bread, and mash avocado. To assemble, smear the mashed avocado onto your piece of bread, top with a few slices of grapefruit, drizzle on olive oil, add pistachios or hazelnuts and top with a sprinkling of sea salt.