Oh Amelia Bedelia, my little demon-corgi-love-child, you!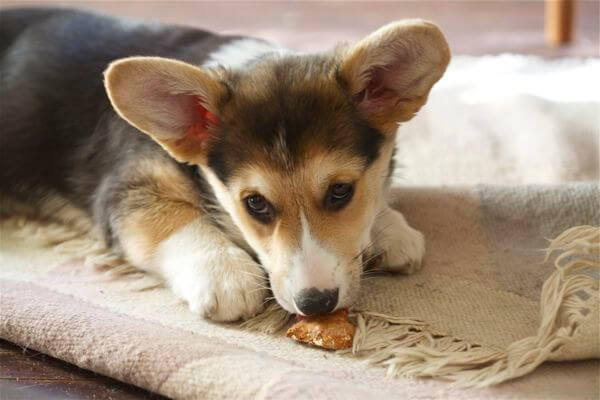 Now that I've lived with a puppy for 14 days, I feel like I can speak as a half-way authority on them. Here are a few notes/thoughts:
1. You will drop serious dollars on puppy toys, beds, treats, etc…and then they'll become fascinated with empty water bottles, your shoe laces, your scarves and your first adult couch. Their mission with all of these objects, that you love and adore, is to destroy them. DE-STROY.
2. You will let your puppy sleep in your bed because "it's so cute OMG!" and then it will sleep on your head and on your pillow. Oh and puppies don't sleep in. No. Never. They'll wake you up at 6:30am every morning BY NIPPING AT YOUR FACE.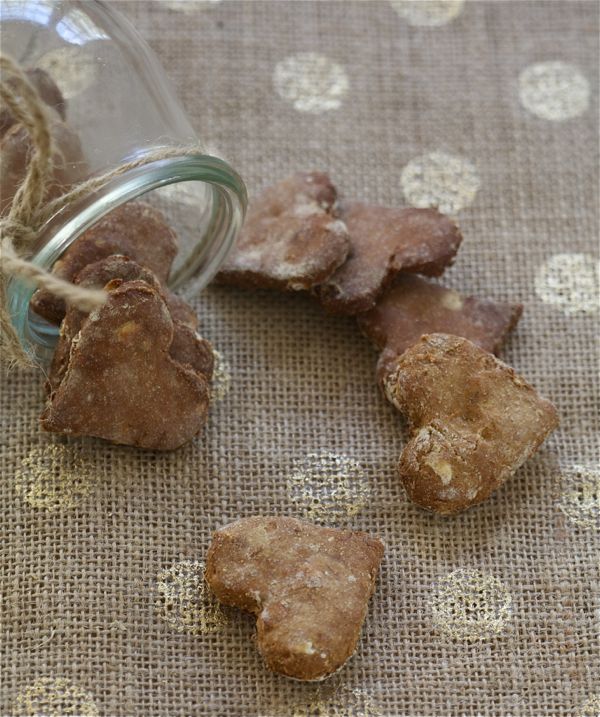 3. You will take your puppy outside to do its business, you'll come back inside thinking you're the owner of the year for tending to this lil' thing so diligently, you'll turn your back and then…BOOM! accident on the carpet. DUDE!
4. You will wake up one morning, make the little creature treats, it will smell the peanut butter and follow you around everywhere. You will bake them, allow them to cool and give your little animal a try; her wiggling little (non-existent corgi) tail will tell you she's excited and she'll eat the treat so vigorously that you'll forget her puppy-terror ways. Perfect.
But seriously, I LOVED THOSE SHOES, AMELIA!!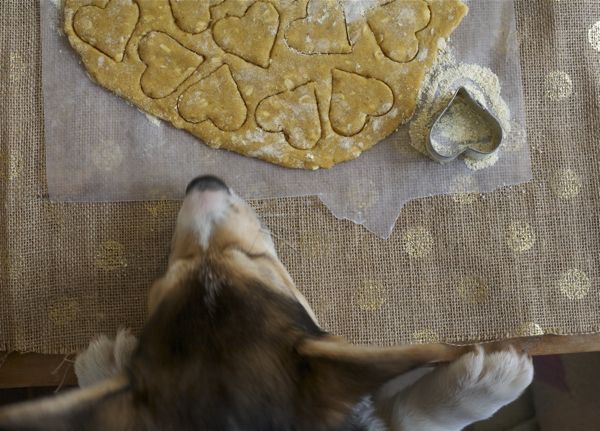 Amelia is on a grain-free diet. Mainly because my childhood dog, Chuck, is on a raw-food diet and he's thirteen, has never had a health issue and runs around like a puppy. And then proceeds to sleep like an old man, tongue out and all. BUT you get what I'm saying.
Whatever diet your dog is on, he/she will LOVE these.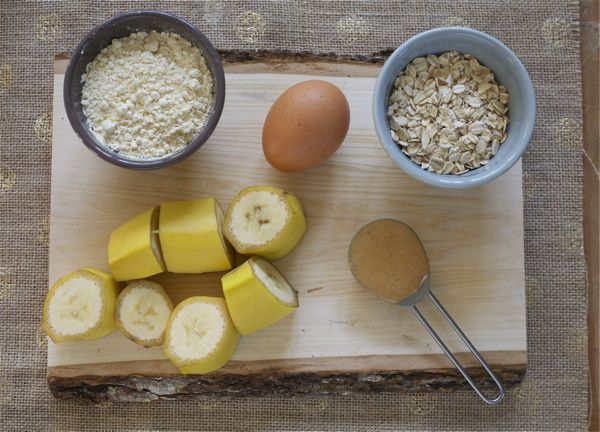 Garbanzo flour is the total jam for dogs. Coming in at 22%, garbanzo flour has the highest protein level out of all flours. Also, it's super inexpensive. Double win.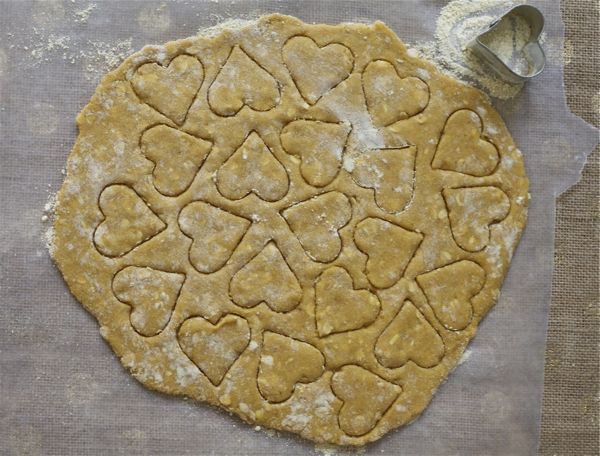 These treats have minimal ingredients and couldn't be easier to make.
Annnd, they're Amelia approved.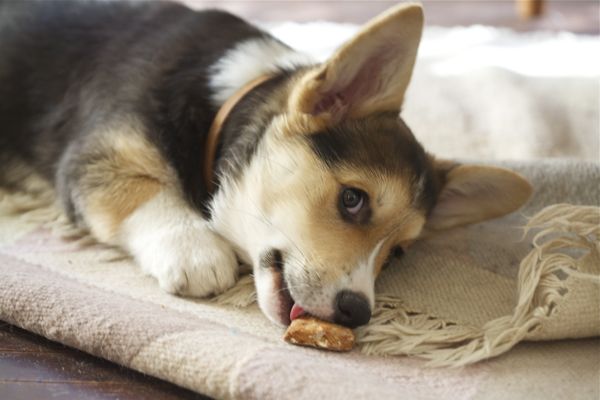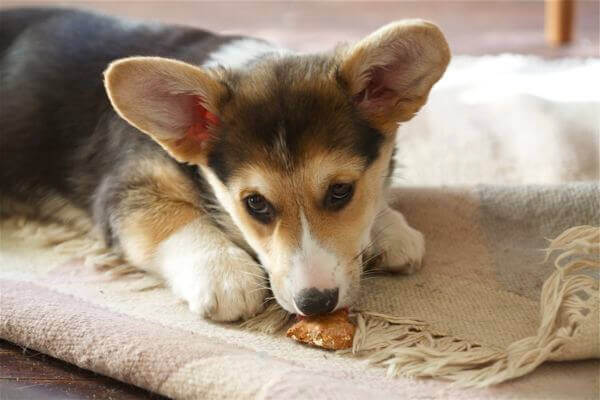 Print Recipe
Grain-Free Dog Treats
Ingredients
1

medium banana

mashed

3

tablespoons

creamy

natural peanut butter

1

large egg

1 ¾

cup

garbanzo bean flour

*¼ cup rolled oats

optional
Instructions
Preheat the oven to 300 degrees F.

In a small bowl, mix together the banana, peanut butter and egg; mix until completely combined. To a medium bowl, add the flour and rolled oats; mix. Add the wet ingredients to the dry ingredients and combine until the dough comes together.

Transfer the dough to a piece of heavily floured wax paper. Note: The dough will be sticky so flouring everything (wax paper, rolling pin and cookie cutter) is important. Roll the dough to a ¼-inch thickness and cut out the cookies using a cookie cutter of choice. Re-roll the scraps and cut out more cookies. (I used a small heart cookie cutter and ended up with 22 cookies.) Transfer the cookies to a parchment-lined baking sheet. These cookies won't spread so placing them close together is okay. If you don't want to roll the dough out, alternatively, you can scoop teaspoons of dough onto a baking sheet, flattening the cookies with the ball of your palm.

Bake the cookies for 30-40 minutes or until golden brown. Allow the cookies to come to room temperature on a cooling rack. Cookies will be good for up to 2 weeks in an airtight container.
Notes
*Oats are technically a grain. I added them for texture. You can of course eliminate this and you'll be good to go.