Holiday season means a few things: parties, presents, stress..and glitter. Yes, glitter. I'm pretty sure by now you know I love nail polish, and I love glitter nail polish even more. Soooo, I figured I'd show you a few ways to make your nails dazzle (a little more) this holiday season. Here are my three favorite ways: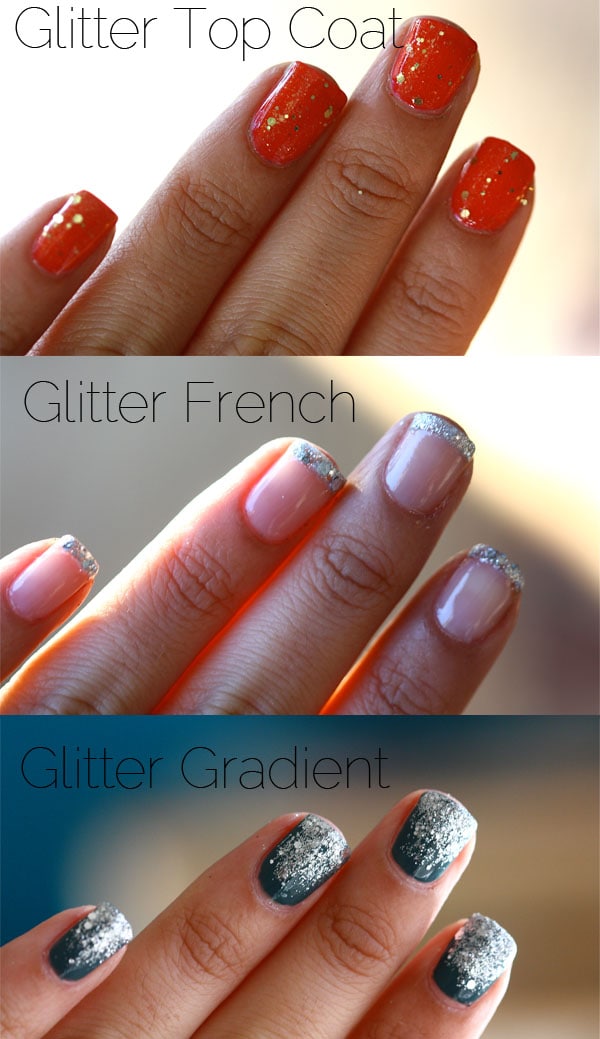 Glitter Top Coat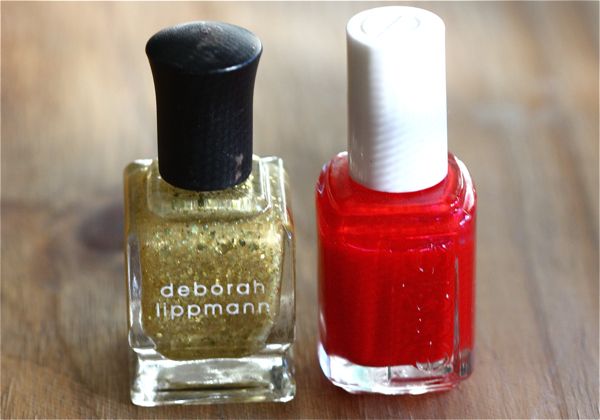 Supplies: Essie's Really Red and Deborah Lippman's Boom Boom Pow.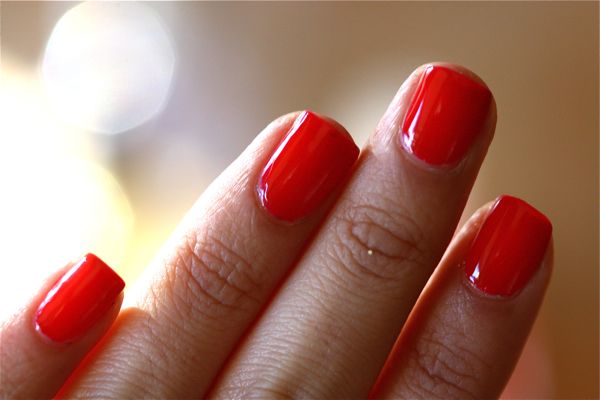 Step 1: I painted a base coat and two coats of nail polish.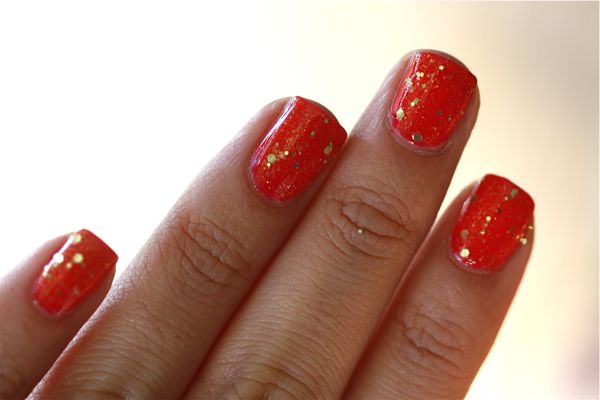 Step 2: And then one top coat of glitter nail polish.
It's really that easy-peasy! Sometimes I like to lay on two coats of glitter nail polish if I'm going for crazy sparkly.
Glitter French: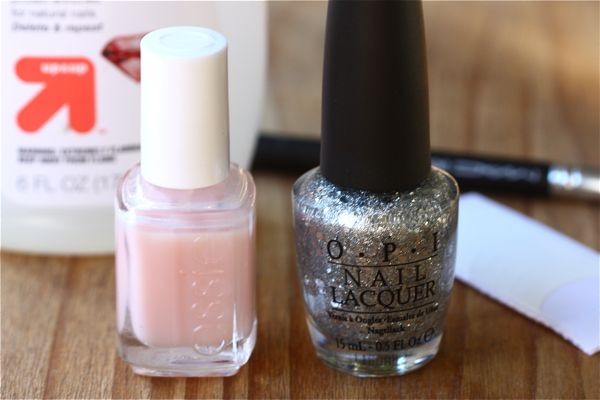 Supplies: Essie's Mademoiselle, OPI's Crown Me Already, Orly White Tip Guides and plain ol' nail polish remover.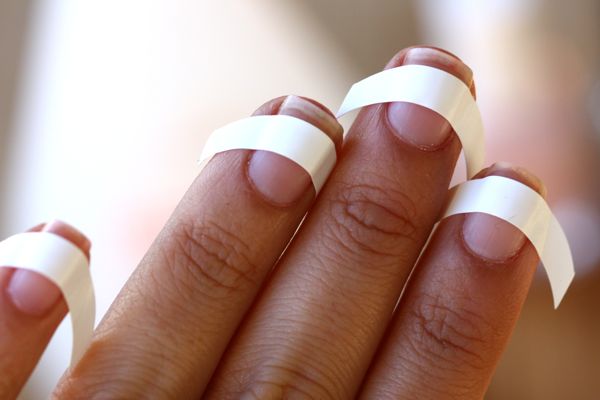 Step 1: I securely placed the white tip guides on my nails. I always do a bit under the white part of my nail since mine is a little small.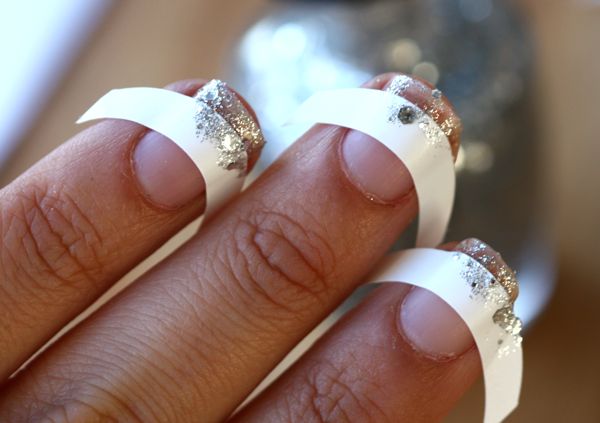 Step 2: One coat of glitter nail polish on the tips only.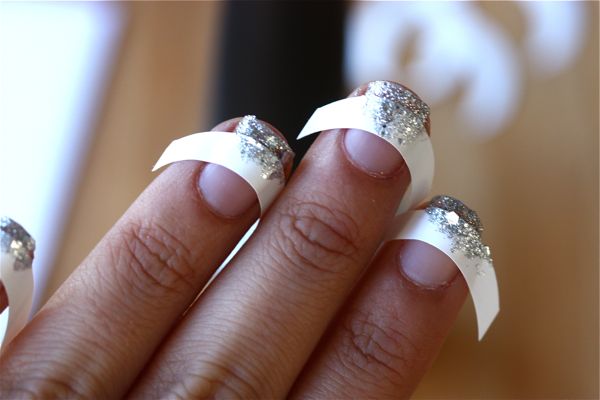 Step 3: One more coat.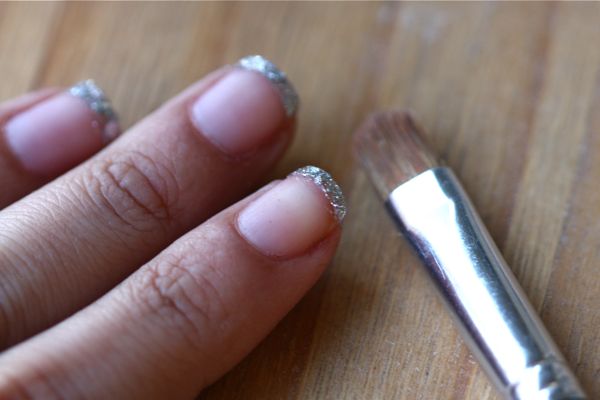 Step 4: And then I removed the stickies. They never come off perfect for me. Ever. So I took an old (firm) eyeshadow brush, dipped it in nail polish remover and cleaned up the french part just a tad.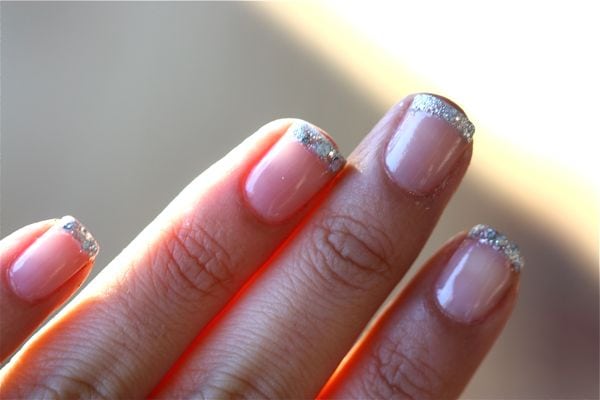 Step 5: I then painted one coat of Mademoiselle just on the nail bed. With this color, if you get it on the glitter part, no big deal–it's pretty translucent.
If you want to have the nail bed another color (which I often do), simply paint the entire nail the color of your liking, let it dry completely, add the stickies, and then paint the tips glitter.
Glitter Gradient: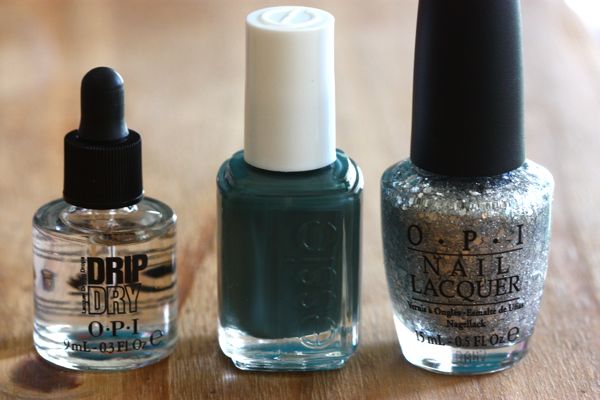 Supplies: OPI's Drip Dry (optional), Essie's School of Hard Rocks, OPI's Crown Me Already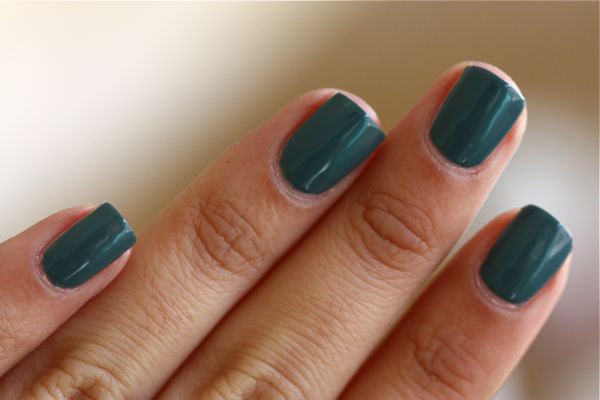 Step 1: I painted two coats of polish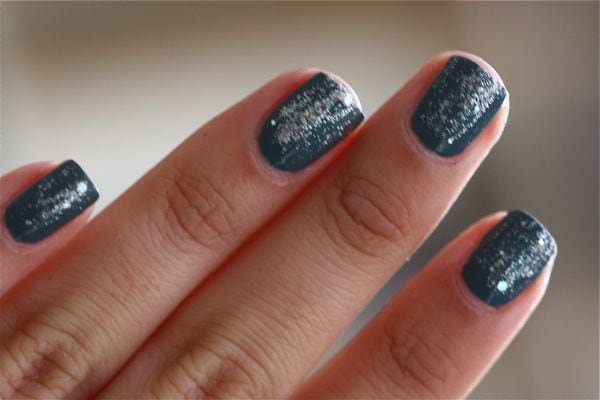 Step 2: And then, starting just above where the nail polish meets the cuticle, I applied one very thin coat of glitter nail polish.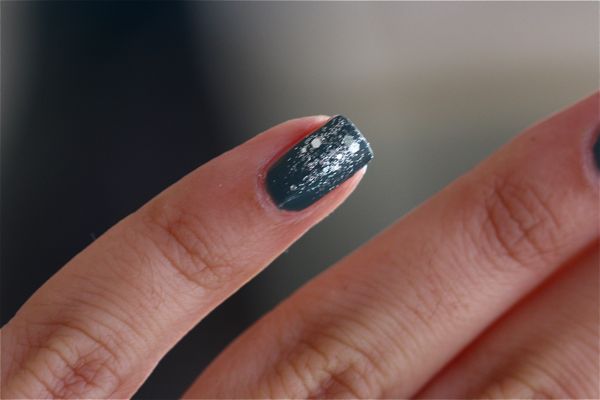 Step 3: I applied a second thin coat about 1/2 inch from where I started the last one. If you have super thin glitter nail polish, you might have to do up to four thin coats, working your way up.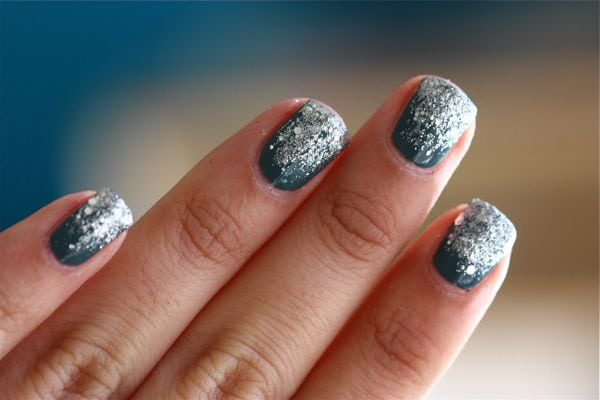 Step 4: Taking my nail polish, I dabbed the tips of my nails with a thickish coat of glitter nail polish, so none of the green color comes through.
Three super easy ways to have your nails all glitterfied this holiday season. YAY!
P.S. Wanna make French Onion Soup while painting your nails. Of course you do! I did it last year here.