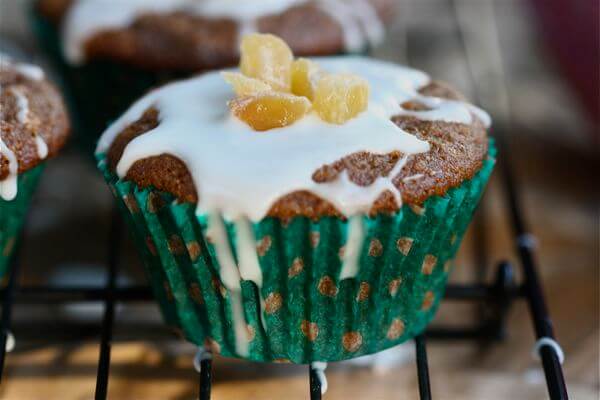 Halloween is stressful, isn't it? Too much costume pressure. Will it be clever? Will it be cute? Will I be cute? Will I be able to use the restroom while dressed as a gigantic stick of butter? Will people think it's funny? Will I be cold? UGGGGGH!
This year I got lucky; about a week ago I got a haircut and my hair stylist might've cut my bangs a liiiiitttle too short. I got home, looked in the mirror and realized that this year's costume actually chose me. Lucky. Me.
So yeah…Dora the Explorer is totally happening. Backpack and Map will be there, too. Don't be jellz!!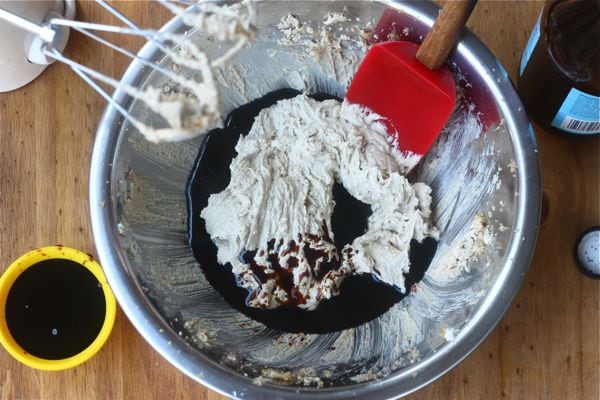 Much like my Dora costume, these muffins chose me, too.
I was recipe stumped. I bought some apple cider with plans on making something fried and delicious; but then I just grew kinda 'meh' about the idea, so I poured the apple cider over ice, added some bourbon (delicious! recommend!) and started digging in my pantry.
Matcha? Nah. Been there.
Dried cranberries? Craisins are just raisins tolerable cousin. No.
Yeast packets? Not in the mood–too impatient for rises.
Earl Grey Tea? Getting warmer. Maybe?
Molasses? DING DING DING!
My brain went to gingerbread.
I moved some more things around and found some candied ginger.
I dug in the fridge…found some milk…icing!!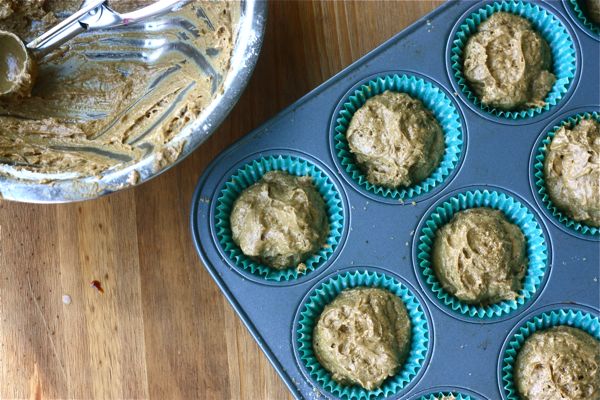 These were perfectly moist, a little spicy and the sweetness from the glaze made them pretty indulgent, in the best way ever.
If you're going for a less sweet breakfast, I highly recommend skipping the glaze. And while I think the candied ginger looks cute, I don't recommend putting three on there–a little too spicy. Stick to one piece.
This whole recipe is a total cupboard mash-up.
Do you do this? Some good things come of making what you have on hand. Sometimes your cupboards will surprise you. For real.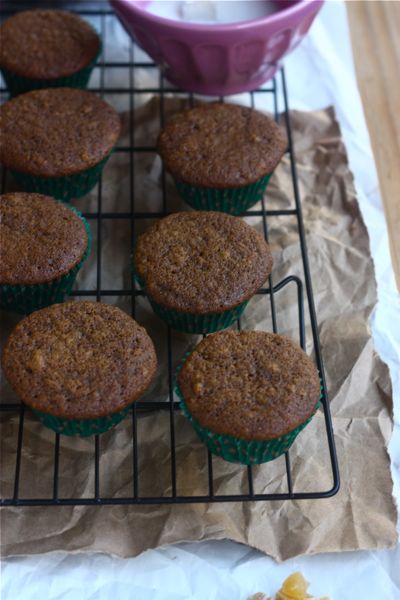 Gingery-bread Muffins
Recipe adapted from Chow
For muffins:
1 1/2 cups all-purpose flour
1/2 teaspoon baking soda
1 teaspoon kosher salt
1 tablespoon ground ginger
1 teaspoon ground cinnamon
1/4 teaspoon ground allspice
1/4 teaspoon ground cloves
1/2 cup buttermilk, shaken
2 teaspoons vanilla extract
8 tablespoons unsalted butter (1 stick), at room temperature
1 cup packed dark brown sugar
1/2 cup dark molasses
2 large eggs
For glaze:
1/2 cup confectioner's sugar
1/2 tablespoon whole milk
1. Heat oven to 350°F and arrange a rack in middle. Line a muffin tin with liners.
2. In a large bowl, combine all-purpose flour, baking soda, salt, ground ginger, ground cinnamon, and ground allspice.
3. In a measuring cup, stir together buttermilk and vanilla until combined. Whisk to aerate and break up any lumps; set aside. In a separate medium bowl, stir together buttermilk and vanilla until combined.
4. In a another bowl, beat together the butter and brown sugar until light in color and fluffy, about 5 minutes. Beat in molasses until well combined and then add the eggs, one at a time, beating after each addition until well incorporated.
5. (Don't be alarmed if mixture looks separated and curdled.) Scrape bowl and add one third flour mixture, beating on low speed just until flour is incorporated. Add half buttermilk mixture and once batter is smooth add another third flour mixture. Add remaining buttermilk and mix until incorporated. Add remaining flour mixture, and beat until incorporated and smooth.
6. Scoop batter into prepared muffin tin about 3/4 of the way. Bake for about 20 minutes, or until a toothpick inserted in the middle comes out clean. Cool muffins in tin for about 5 minutes before removing and transferring to a cooling rack.
7. While muffins are cooling, mix together powdered sugar with milk and stir until smooth. When muffins are completely cooled, pour icing on top of muffins and top with candied ginger. Serve right away. If you're baking these things up and taking them somewhere, I'd recommend icing 'em right before serving.
Yields about 12-15 muffins