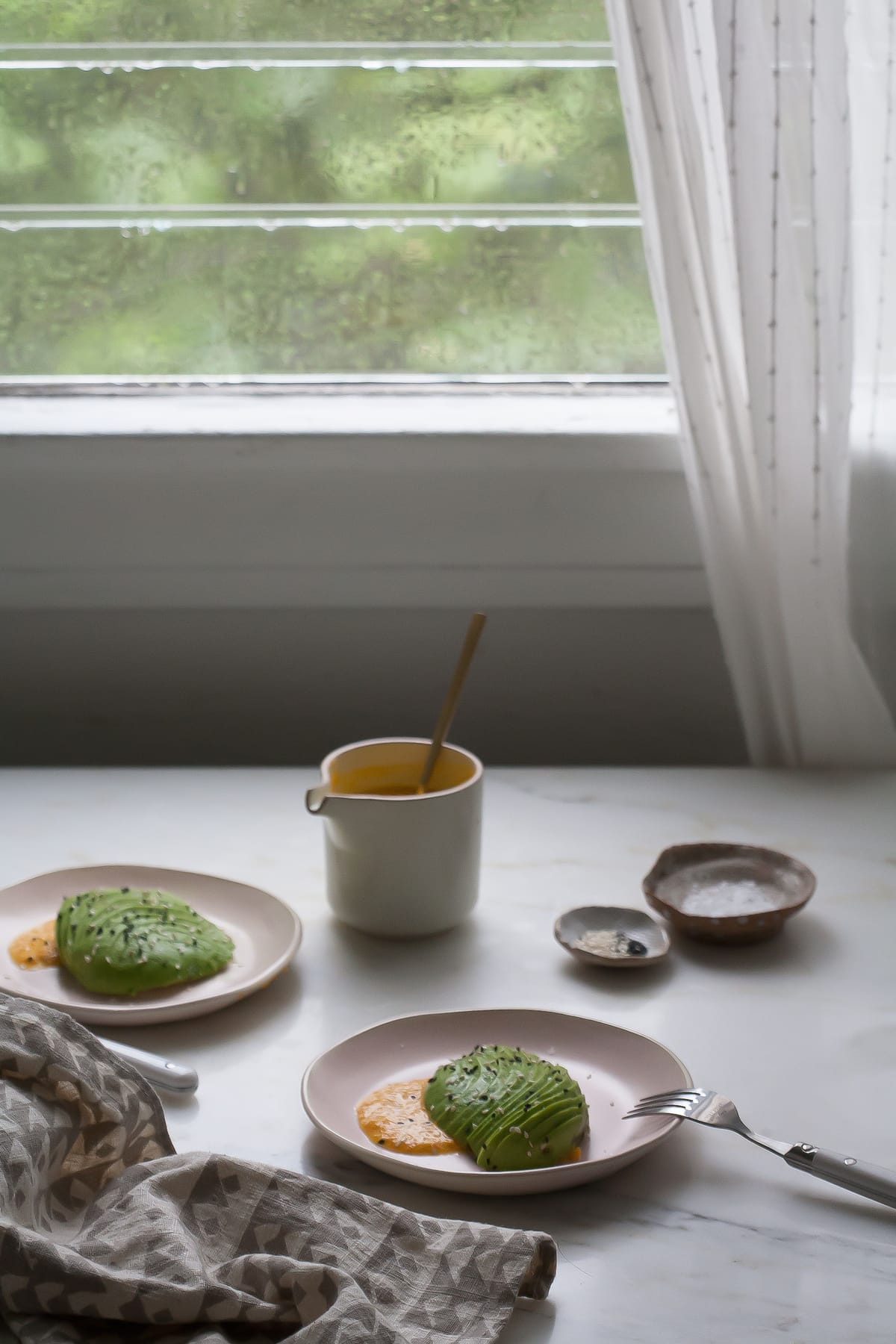 A monsoon has arrived in Los Angeles. Not sure if you've heard. I'm sure you know because every Angeleno is posting photos on Instagram as if they've never seen rain before. I understand, it is pretty mesmerizing and soothing and peaceful.
This week I've vowed to stay on this cleanse and I'm doing pretty great so far. Granted it's only been like a day. But still! The best part about this cleanse is that I can eat because I have to chew! I don't know if that makes sense at all but the hardest part about those psychotic juice cleanses is that you never eat. At least with this one I can have food.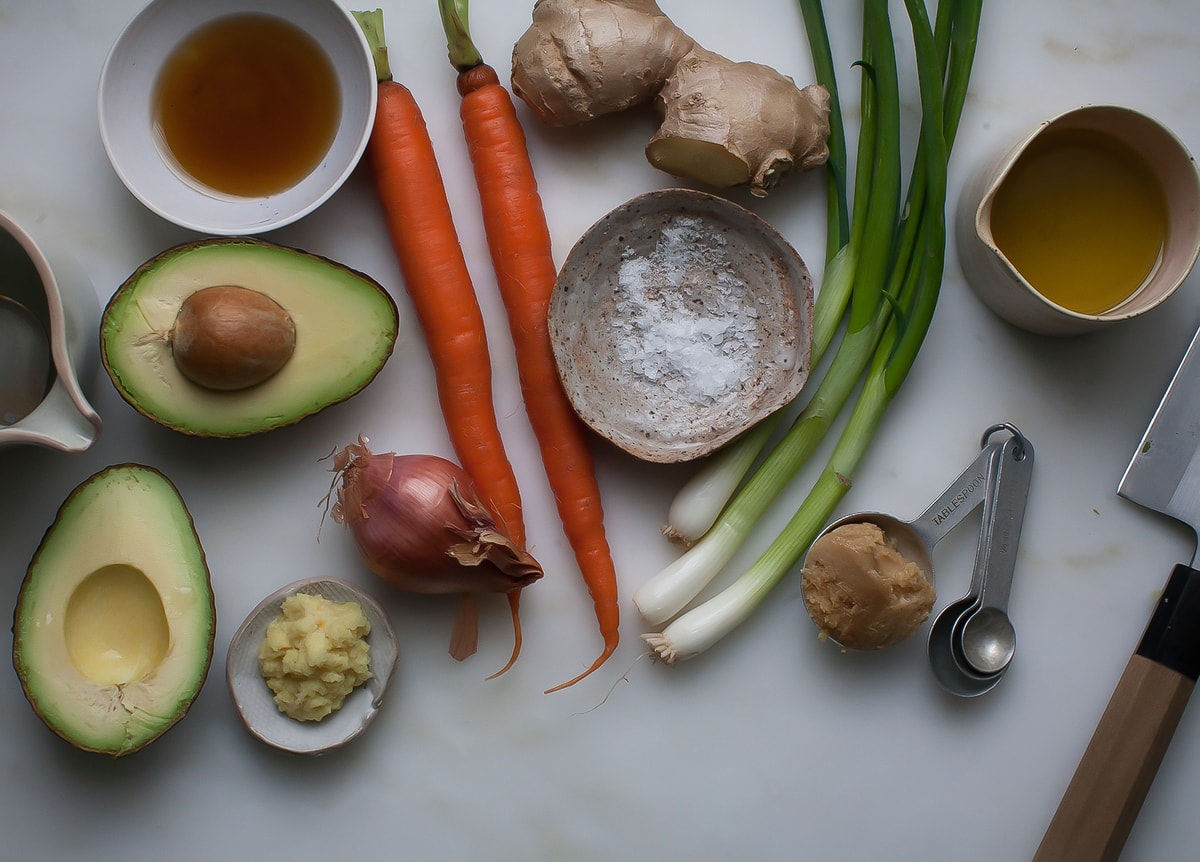 This recipe is tweaked from Goop and it tastes exactly like the ginger carrot dressing at Benihana. If you went as a kid, you'll remember it well.
Every single birthday party for at least 3 years took place at Benihana.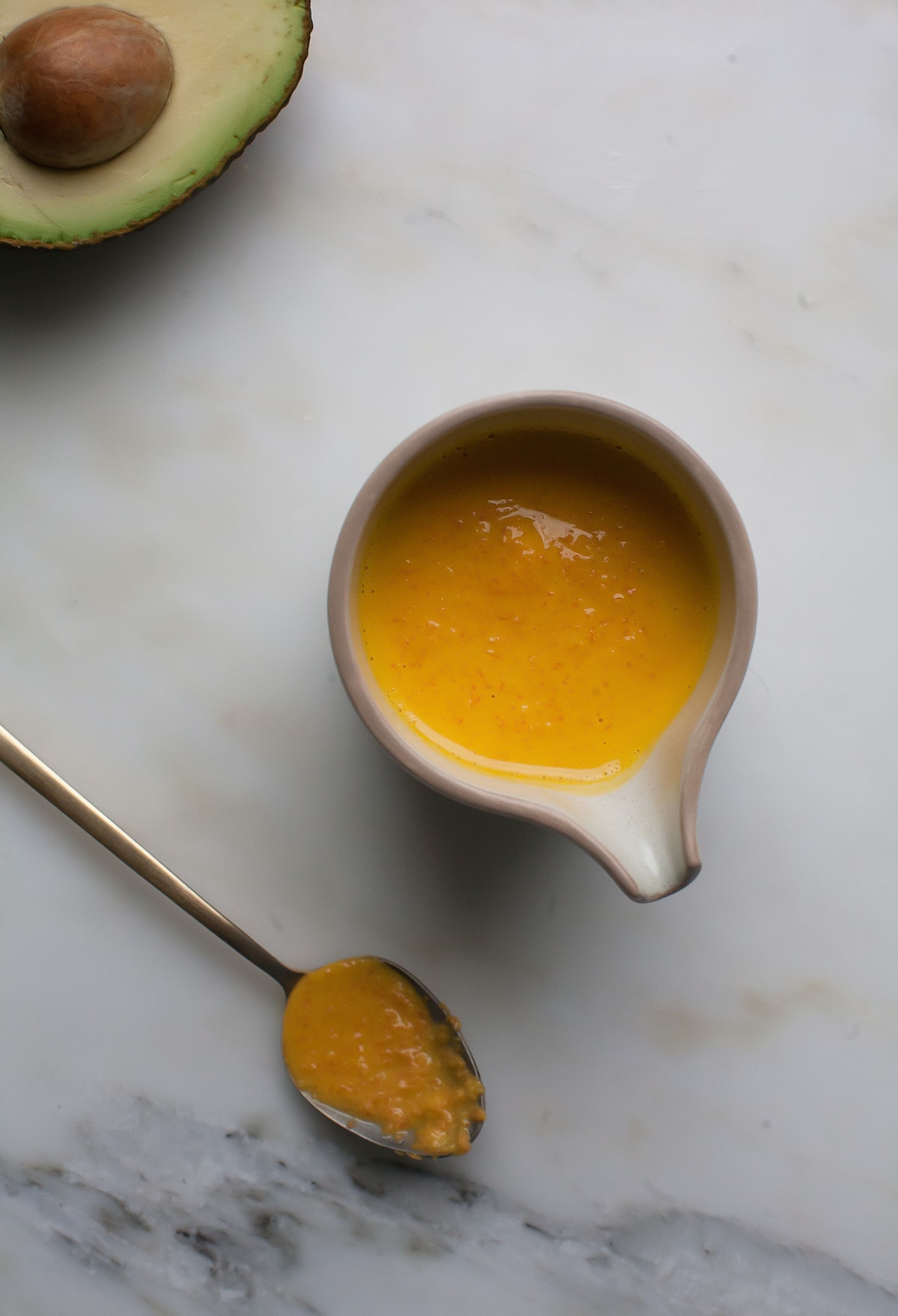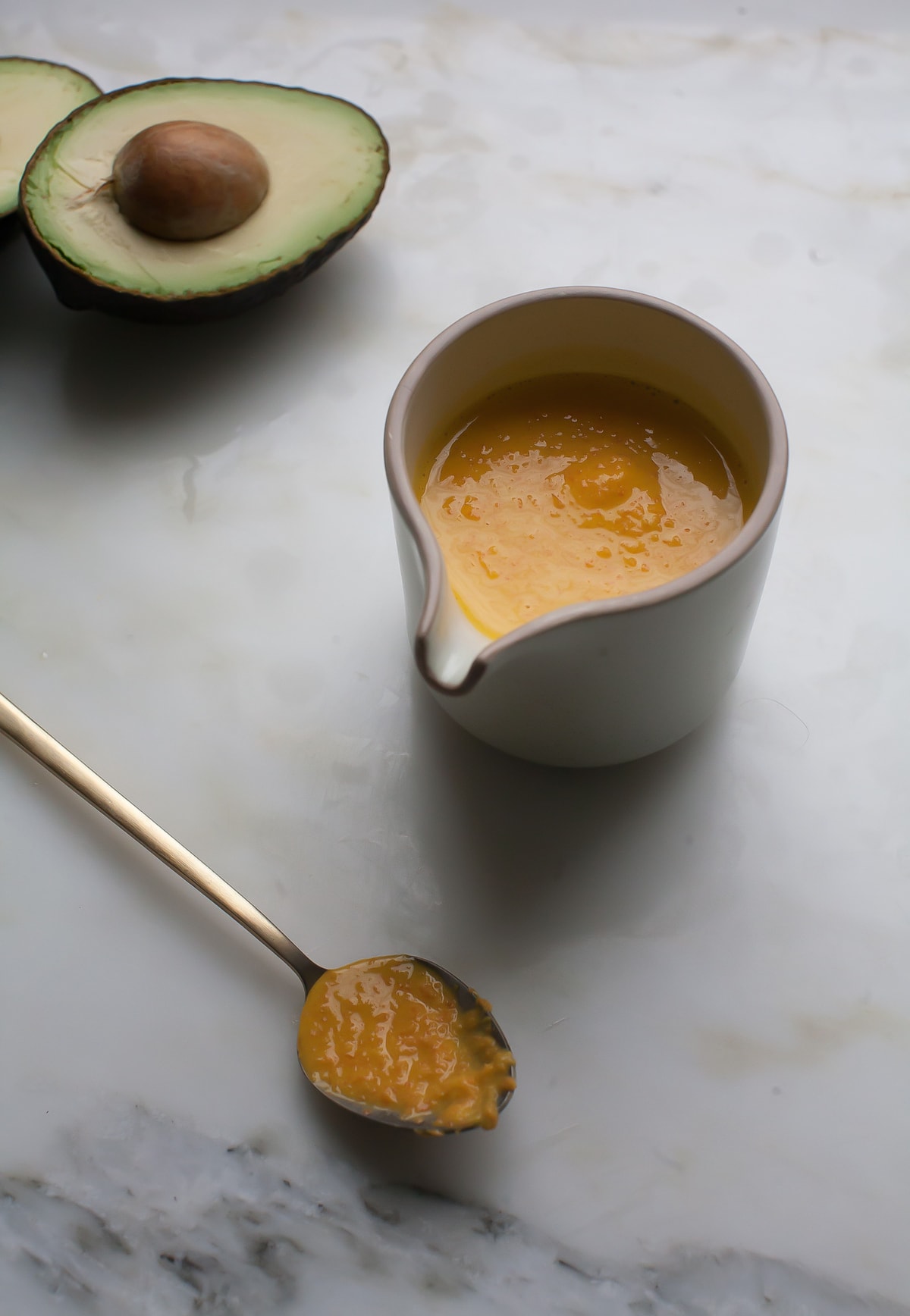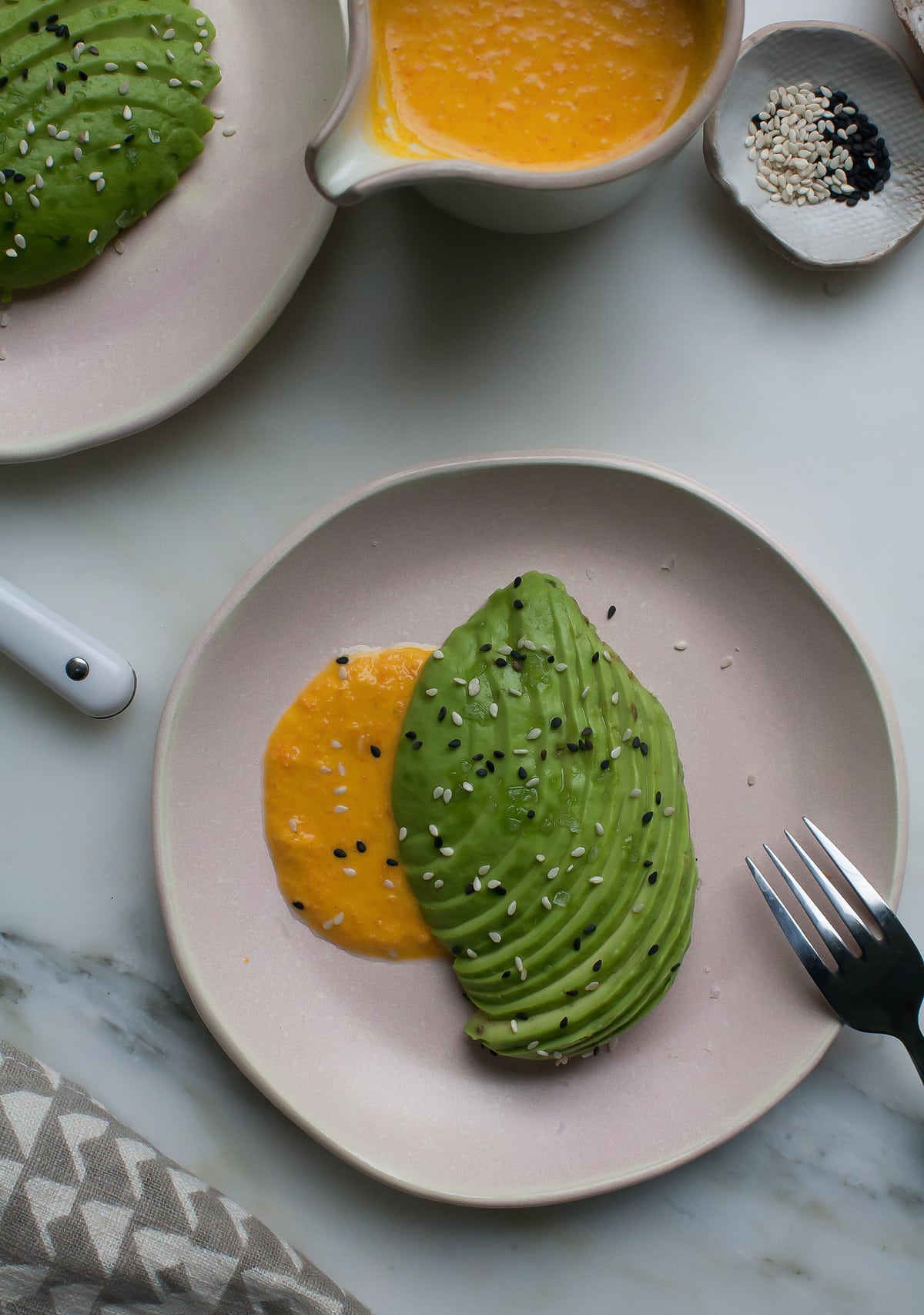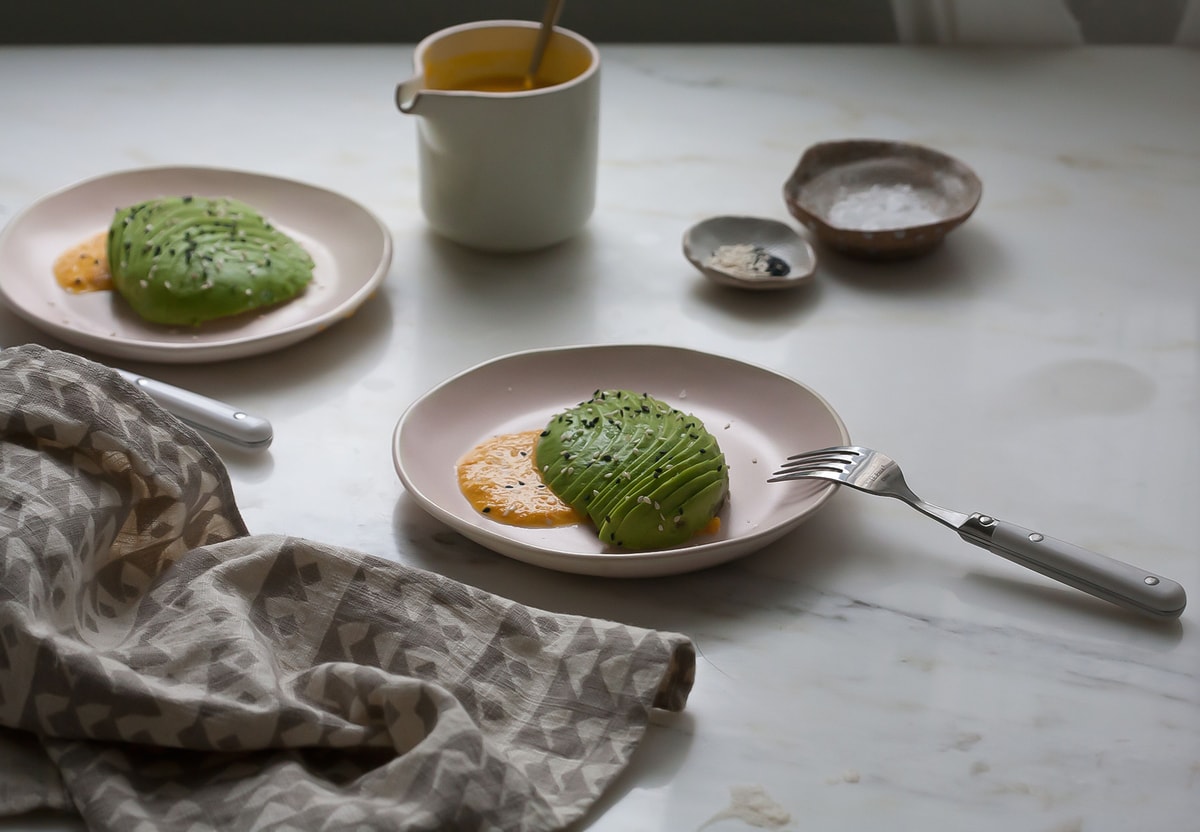 This snack is something I could eat, cleanse or no cleanse. A pretty avocado paired with this dressing is super tasty. The sprinkling of sesame seeds adds some nice texture.
The best part about this cleanse is that it's been giving me cravings for sugar. That means I've been brainstorming up a storm all sorts of fun food things that have nothing to do with healthy anything. I'm excited for us!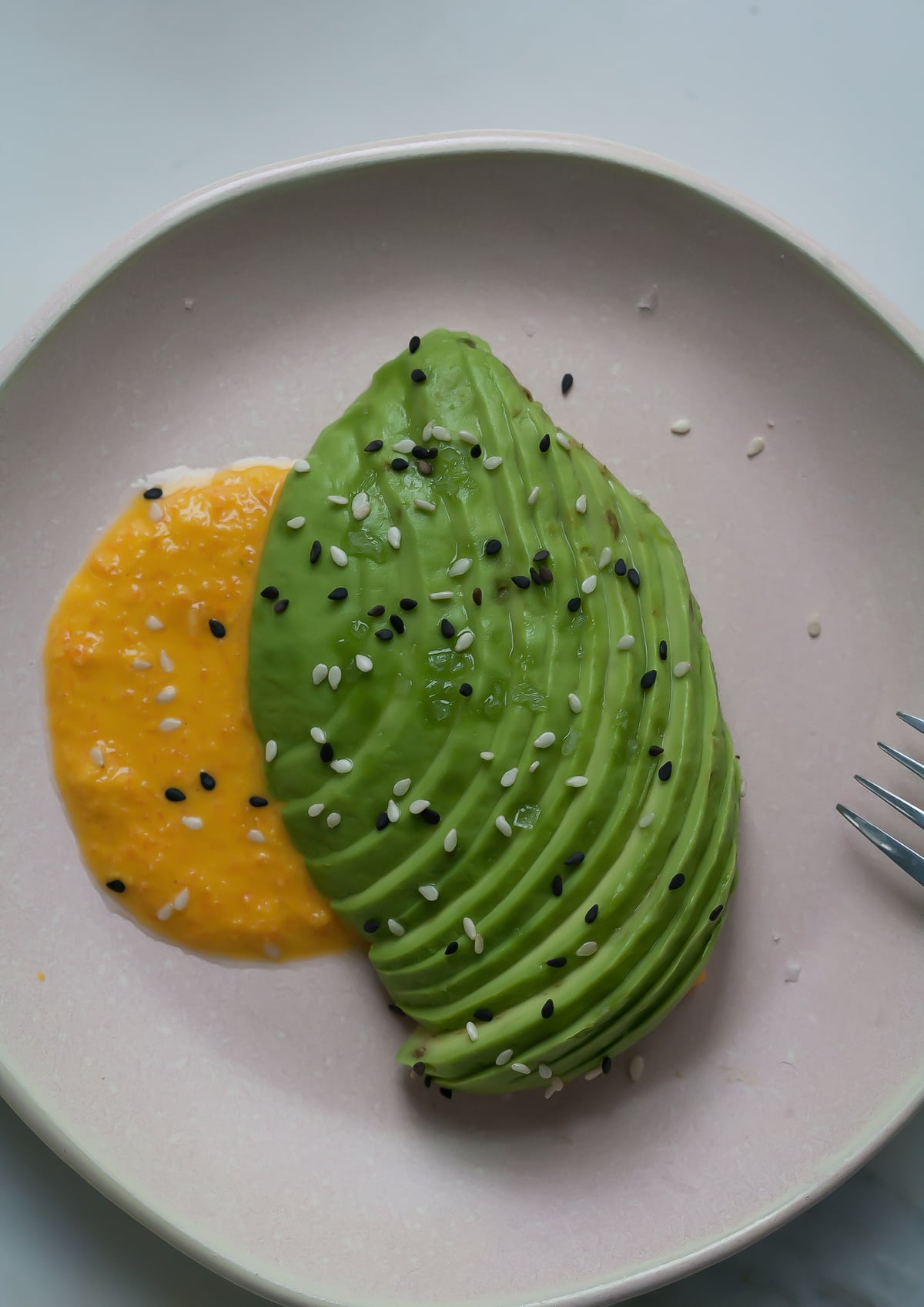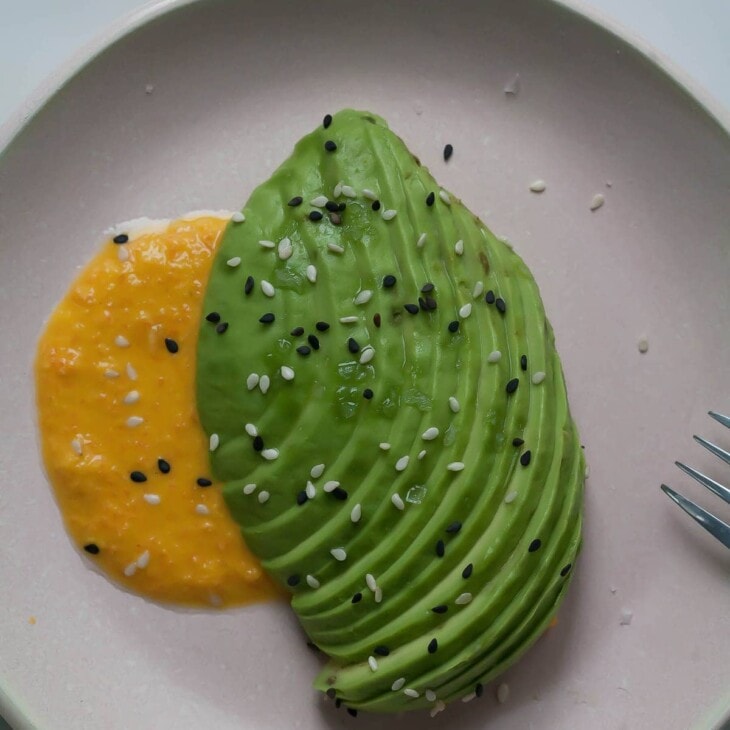 Print Recipe
A Snack: Avocado w/ Ginger & Carrot Dressing
Serving Size:
/4 cup dressing
Ingredients
2

tablespoon

water

2

small carrots,

peeled and diced

½

shallot,

peeled and roughly chopped

2-

inch

knob of ginger,

peeled and grated

¼

cup

grape seed oil

2

tablespoons

rice wine vinegar

1

tablespoon

sesame oil

1

tablespoon

sweet white miso paste

1

avocado,

fanned

Sesame seeds,

for topping
Instructions
To a blender or food processor, add the water, carrots, shallot and ginger. Pulse until carrots and shallot are thoroughly minced. Scrape down the sides and with the blender running, pour in the grape seed oil, rice wine vinegar, sesame oil and sweet white miso paste. Allow the blender to run for 30 seconds or so. Give it a taste and adjust the salt to taste. I added just a pinch of salt.

To assemble the snack: half an avocado. Peel the avocado and place flesh side down on a cutting board. Slice it thinly and then gently press on the top, fanning it out. Place a liberal tablespoon of dressing onto the plate. Top with the avocado and then garnish with a few sesame seeds and a pinch of salt.