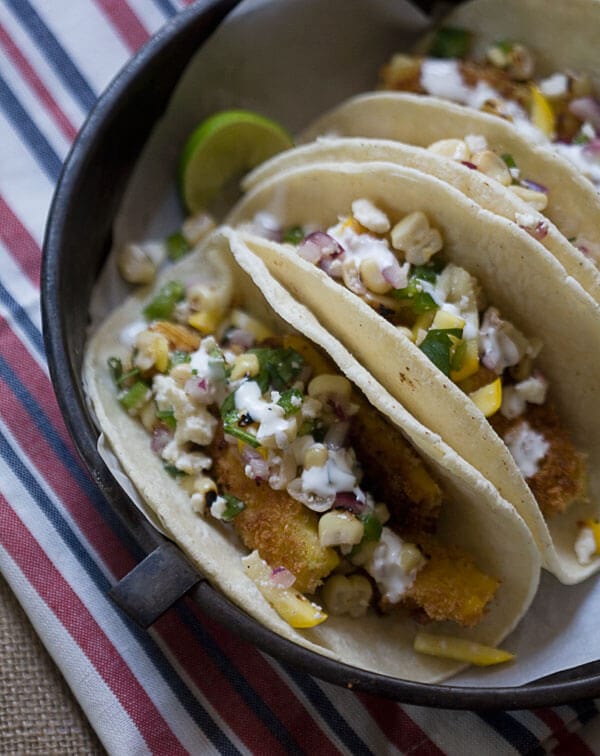 I'm not trying to turn A Cozy Kitchen into TMZ but dang, can we have a moment and discuss Amanda Bynes. Good gracious. At first I was like, whoa she's acting a little crazy, this is amazing and entertaining and funny. Annnnd now I'm like, umm…this is worrisome. And sad. But like the rest of the universe, I can't look away. I can't. I'm watching every second of it.
A few months ago a friend pointed out to me that if you make a cool looking Lisa Frank-like collage with tons of pictures of her and tweet it at her, she'll retweet you. She does this often. She challenged me to make a collage and if I got retweeted she'd give me a $100. And since I have like a gazillion shoes I'm currently lusting after, I was said sure ok. Buuuuut now, I refuse to do it. Her behavior went from funny and wild to like disconcerting. Whenever she does something new I text Josh to tell him and he responds with just an 'ok'. He doesn't care. All he cares about are fancy pictures of food on the internet, not ex-Disney star gossip. Am I the only one?!?! I can't be…
Ok, now that out of my system…Hi Monday! Let's talk about tacos.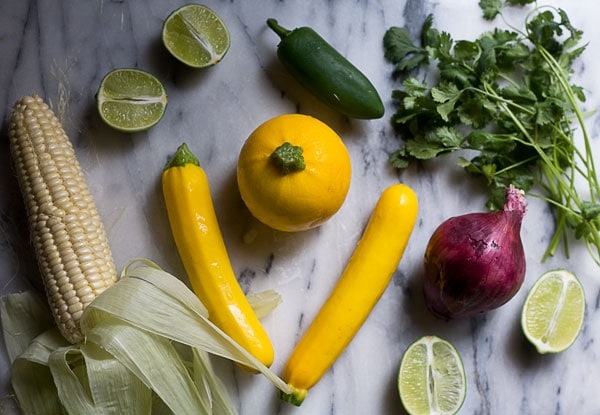 These tacos are my jam. They're for my veggie loving friends. They're a fried play on tacos de calabacitas (zucchini).
In my past life, I made vegetable fries like a stone cold maniac. These Zucchini Fries were gemtastic.
My favorite part of these tacos is the charred corn salsa. SO GOOD. When I finished eating this blog post (on my couch with Amelia staring at me), I grabbed a fork and ate the salsa and nothing else–EPIC!
It's the simplest thing ever but so very awesome. There's charred corn, crumbled, salty queso fresco, red onion, jalapeño and lots of lime. Oh and cilantro, too.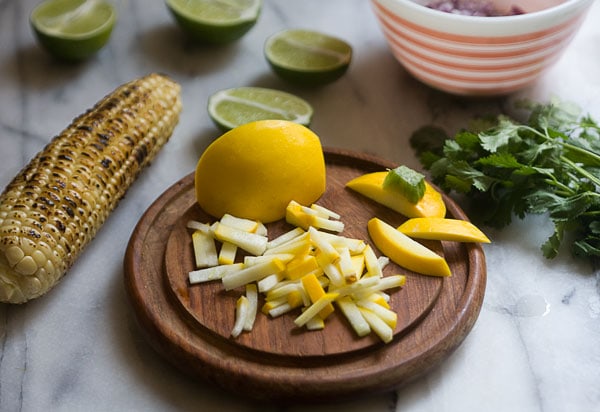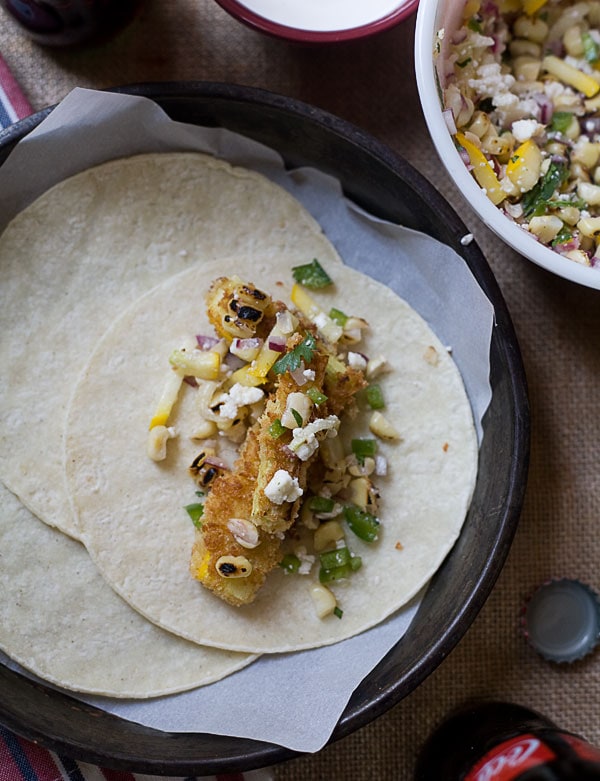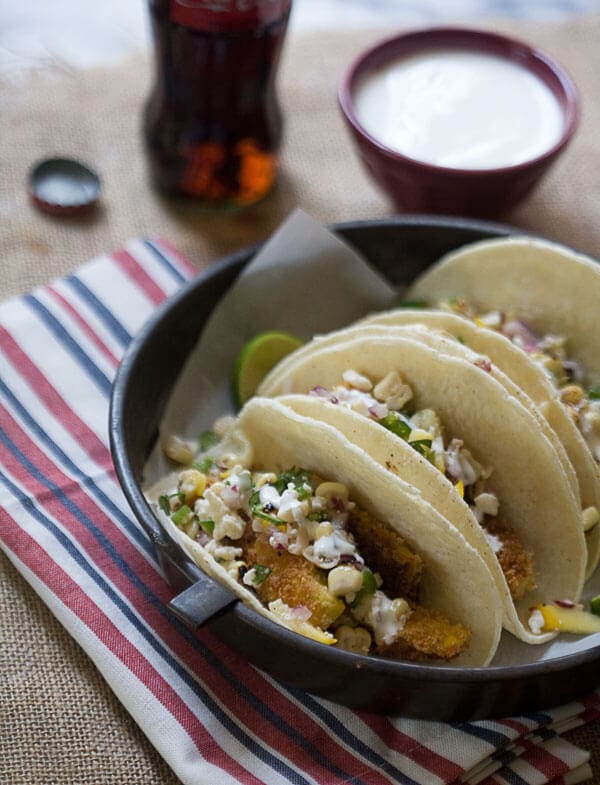 The summer squash is cut into batons and dipped in a panko mixture. I pan-fried these in less than an inch of oil, but alternatively you can bake them. There are two cooking methods directed below depending on which way you wanted to go. Think of it like choose your own adventure, taco-style.
Happy Monday. I like you.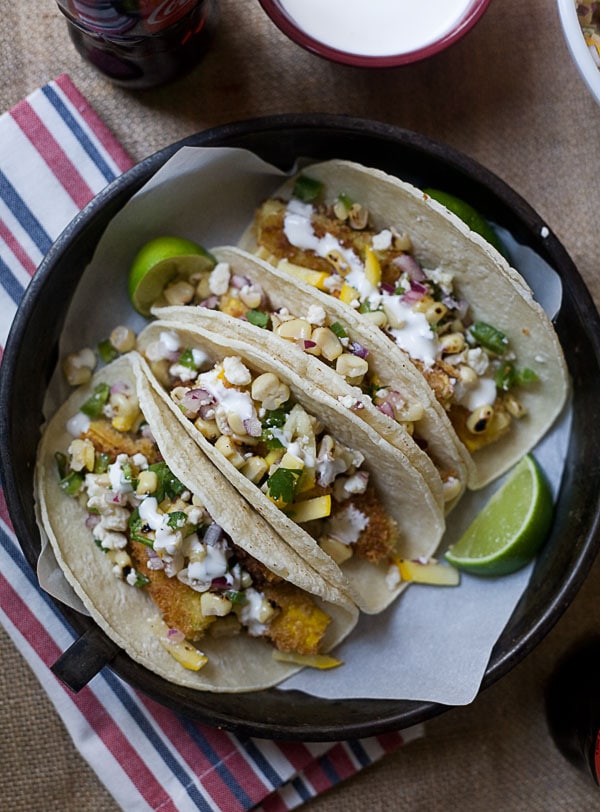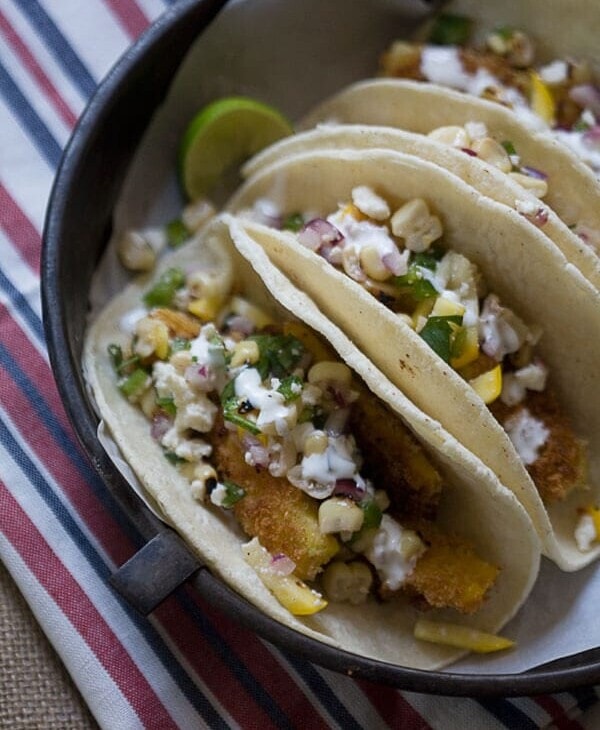 Print Recipe
Fried Summer Squash Tacos with a Charred Corn Salsa
Ingredients
Charred Corn Salsa:
1

ear of yellow or white corn

1/2

jalapeño

diced

1/4

cup

diced red onion

1/4

cup

diced summer squash

2

limes

1

ounce

queso fresco

crumbled

1

tablespoon

minced fresh cilantro

Salt and Pepper
Fried Summer Squash Tacos:
12

ounces

summer squash

1

cup

Panko bread crumbs

1

teaspoon

ground mustard

1/2

teaspoon

ground cayenne

1/2

teaspoon

salt

2

large eggs

Tortillas

Mexican creama

optional
Instructions
Over a gas range, place the ear of corn on the grate, and cook, rotating the corn a quarter turn every minute or so. Do this until the outside is evenly charred and the corn is tender, about 5-7 minutes. Transfer the corn to a cutting board and when the corn is cool enough to handle and cut the corn kernels off the cob. In a medium bowl, mix together the corn, jalapeño, red onion, summer squash, juice from 2 limes, queso fresco and cilantro. Salt and pepper to taste. Set aside.

Slice the summer squash into batons. In a shallow plate, mix together the bread crumbs, ground mustard, ground cayenne and salt. In a small to medium bowl, beat together the two eggs.

One by one, dip the squash batons in the beaten eggs and transfer to the plate, tossing them with the bread crumb mixture, being sure to coat the squash thoroughly. Repeat the process until all of the squash batons are coated.
Pan-fry method:
Heat a few tablespoons of olive oil over moderately high heat. Add the breaded squash to the hot oil and cook on each side for about 1-2 minutes, and until lightly golden brown. Transfer to a paper towel to drain. Repeat this process, adding more oil if needed, until all of the squash is fried.
Bake method:
Preheat the oven to 425 degrees F. Transfer the coated squash to a parchment-lined baking sheet and bake for 15-20 minutes, checking on them at the 10-minute mark and flipping them to ensure thorough baking.

To assemble the tacos, split the fried summer squash between tortillas and top with the charred corn salsa and a few dollops of Mexican creama. Serve immediately.