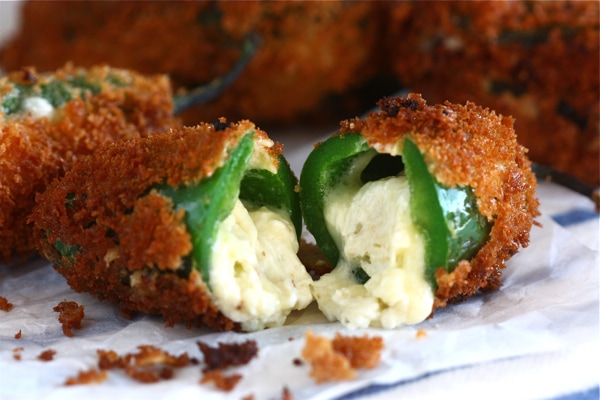 Phew! I didn't mean to be away this long. I missed you all!
I figured I'd take MLK day off, and then a recipe failure happened. And then I had to jump on a plane to head back east to bury myself in the work that I've been putting off for weeks. Procrastination, I hate you.
But good news: I'm here, working diligently and it's awesome. I've been in this really awful anxious mood for the past few weeks, so all this doing, writing and completing feels refreshing and wonderful. SO, I'M BACK! And I brought cheese to this productive party, my dudes and dudettes. Cheese!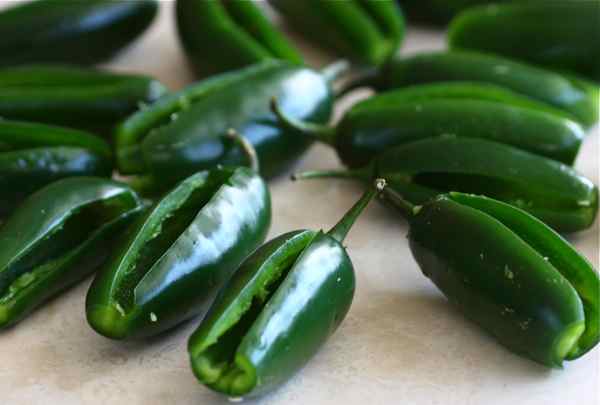 This recipe is inspired by a picture in the new issue of Saveur. The picture is just a few jalapeño peppers just laying there looking cute and delicious and fried.
I might've stared at the picture for an hour straight. Mainly because I knew under the fried bread crumbs cheese lived, and partly because after about 20 minutes of being on any plane I'm immediately ready to get off.
I get ansty. Bratty. And I always have to go to the bathroom. Basically I'm the worst plane neighbor ever. But I will share my food magazines with you and I'll smile a lot. So there's that.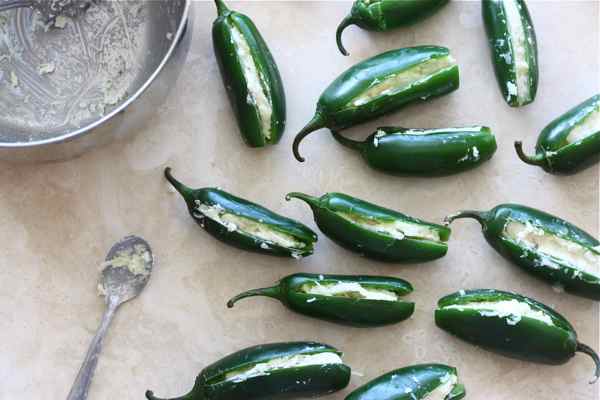 I started by using an espresso spoon to get out of the seeds and membranes from each of the jalapeños. If you're a lunatic and love spicy, then by all means leave them in.
These peppers are stuffed with a softened cream cheese, Monterey Jack mixture a spice or two and some salt and pepper. After they're filled, they take two dips in the egg and bread crumb mixture. The two dips is pretty essential since jalapeños have super smooth skin and you really want the bread crumbs to stick. In some hot oil and out they come, all golden brown and gooey inside.
Fried, cheesy, spicy….and go!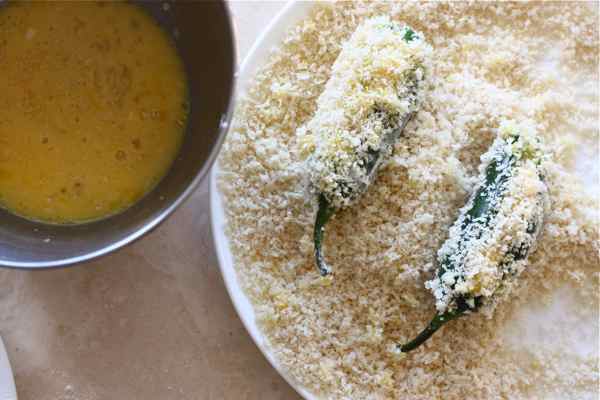 Fried Cheesy Jalapeño Poppers
3 cups canola oil
16 jalapeños
6 ounces cream cheese, room temperature
1 3/4 cup Monterey Jack, shredded finely
1/4 teaspoon cumin powder
Pinch of kosher salt
Pinch of freshly ground pepper
1/2 cup all-purpose flour
3 large eggs, lightly beaten
2 cups panko bread crumbs
1. Make a slit down the middle of each jalapeño, being sure to keep the stem end intact, and slice off the end. Using a small spoon (I used an espresso spoon), scoop out the membrane and seeds.
2. In a small bowl, mix together the cream cheese, Monterey Jack, cumin, salt and pepper.
3. Add canola oil to a medium pot (or cast iron skillet) and heat to 350F. Line a baking sheet with paper towels and set aside.
4. Meanwhile, stuff each jalapeño with a small spoonful of cheese mixture.
5. In batches, dip jalapeños in flour, egg, panko bread crumbs, and then dip once more in egg and panko bread crumbs. Transfer to hot oil and fry until golden brown, 2-3 minutes per side. Transfer to paper towels to drain and serve immediately.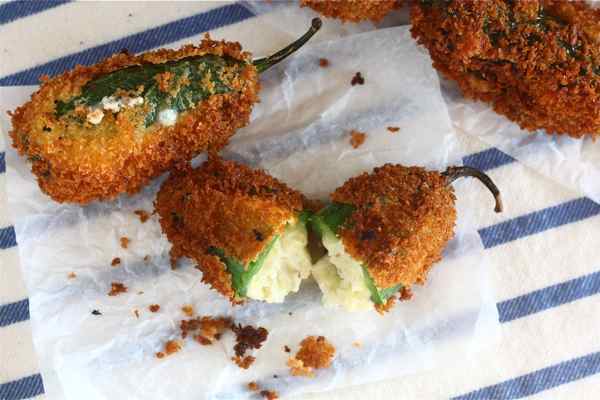 Fried Cheesy Jalapeño Poppers