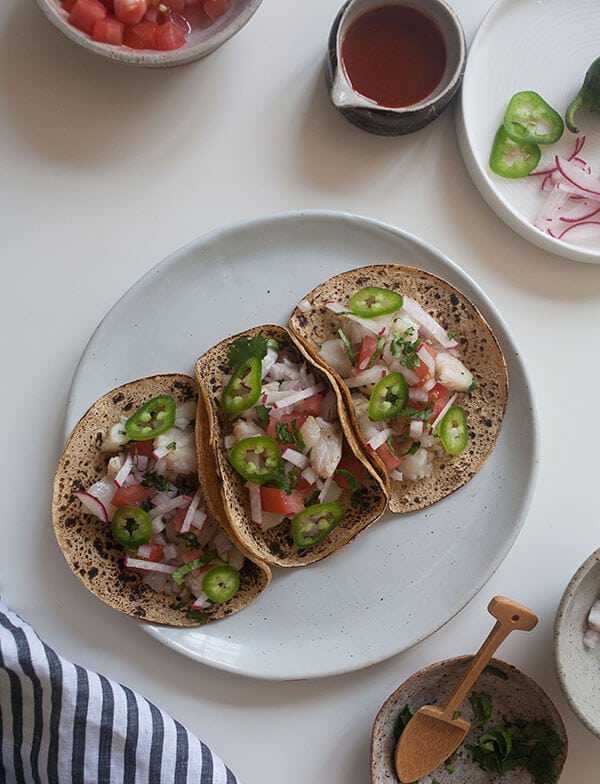 We're dealing with a bit of a crazy, scary heatwave that unfortunately is super common in Los Angeles during the month of September. Good ol' September! All I want to do is bathe in a bath full of ice cubes, drink nothing but cold beer and eat ceviche and fish tacos.
That's classic hot weather-food. It's also the food I want to eat when I'm craving something filling and awesome, but also leaves me feeling with a bit of pep in my step.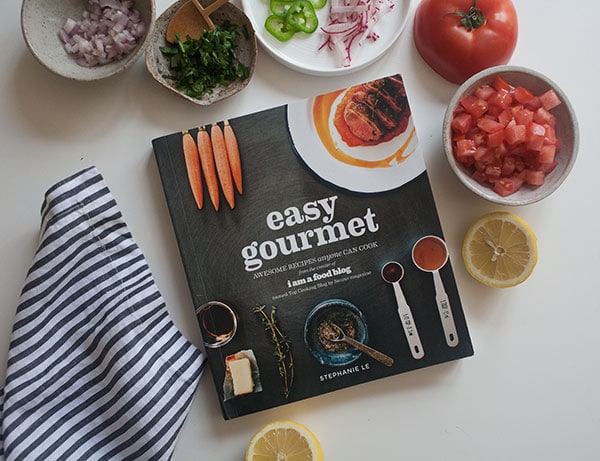 But mainly I made this because I want to share Stephanie's new book, Easy Gourmet! It's a really beautiful book.
The food looks glorious – and easy! If you like Stephanie's blog, i am a food blog (it's a must-read!), then you'll love the book. The same design element from her blog is sprinkled throughout the book, the photos are modern, sleek, austere (in a good way!) and the food makes me want to run to my kitchen and make spicy chicken wings.
Also, Stephanie's sweet and familiar personality comes through in the recipe head notes.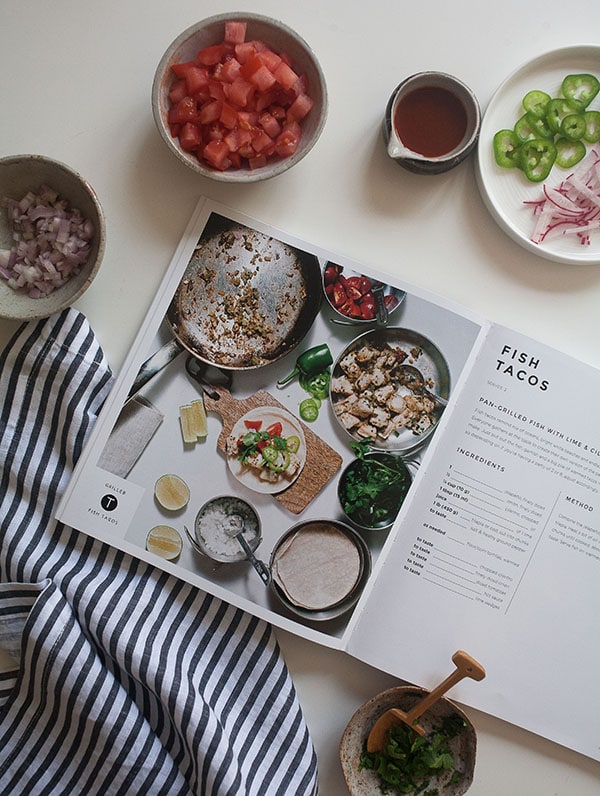 So, if you're sweating like me and in search of a light-as-a-feather, tasty meal, make these fish tacos. Also, if you're just hungry you can also make them.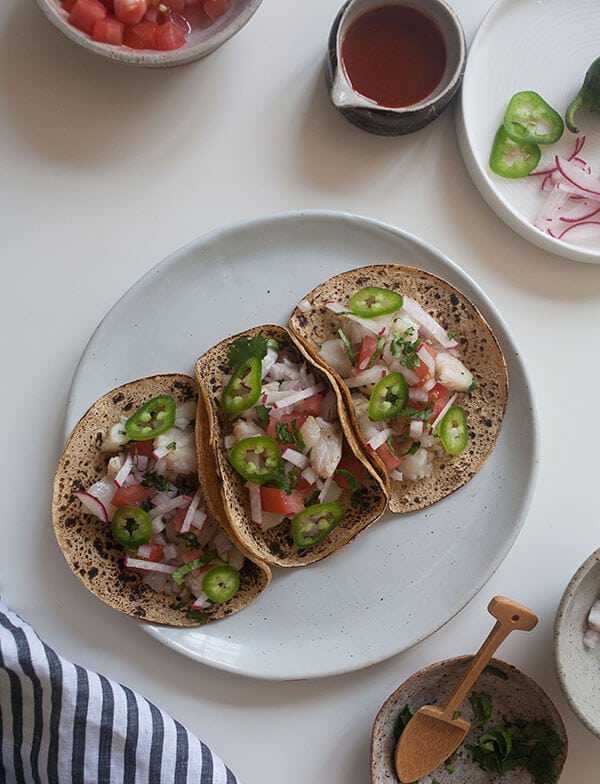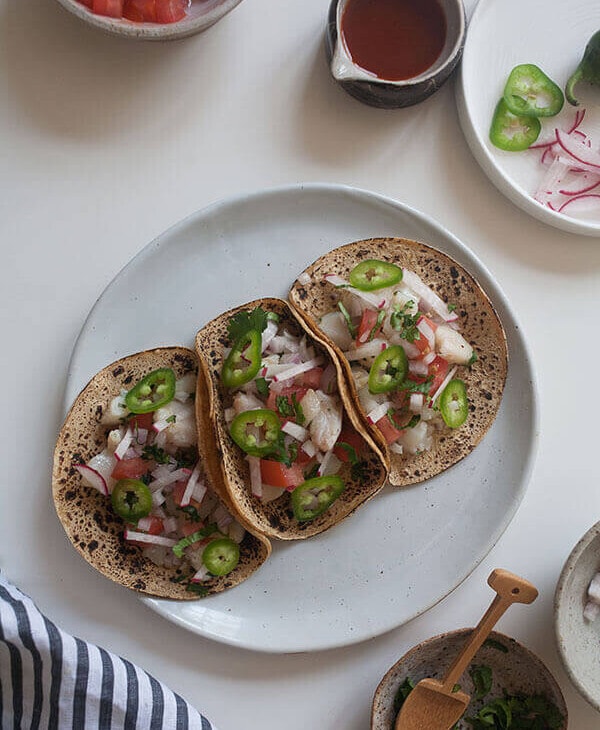 Print Recipe
Fish Tacos
Ingredients
1

jalapeno

thinly sliced

1/2

white onion

finely diced

1/4

cup

fresh cilantro

chopped

1

tablespoon

vegetable oil

Juice from 1 lime or lemon

1

pound

tilapia or cod

cut into chunks

Salt and Freshly ground pepper

to taste

Corn or flour tortillas

warmed (or in my case, lightly charred)

To taste

chopped cilantro

To taste

finely diced onion

To taste

diced tomatos

To taste

hot sauce

To taste

lime wedges
Instructions
Combine the jalapeno, onion, cilantro, oil and lime juice. Toss with the tilapia. Heat a bit of oil in a pan over medium high heat, and pan-fry fish chunks until cooked, about 3 to 5 minutes. Season with salt and pepper to taste.

Serve fish on warmed tortillas with your choice of garnishes.
Notes
I used lemons instead of the recipe's calling for limes, because I'm bad at writing grocery lists, and I loved the lemon! I also loved charring the corn tortillas a bit over an open flame.