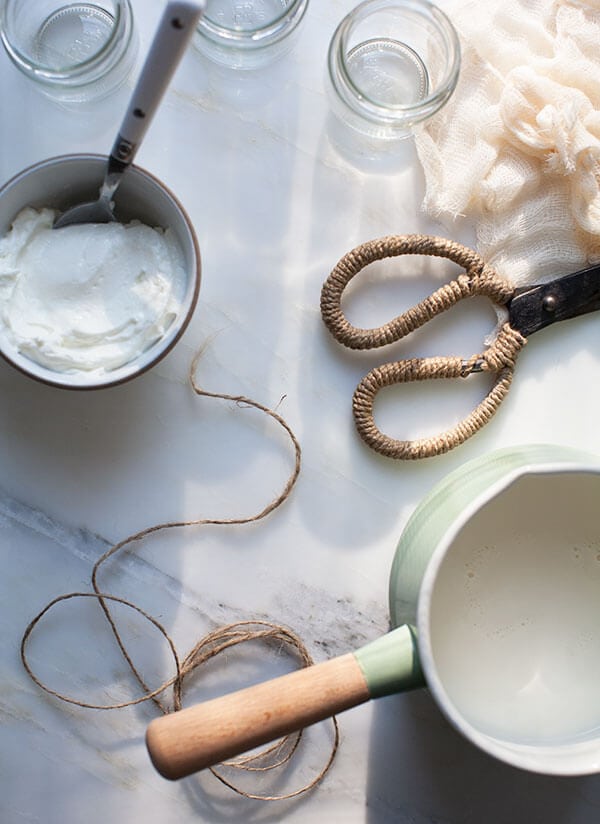 I don't discuss failures very often because a lot of the time, they're sort of boring stories, i.e., my leavening ratio was off, the dish was bland, spices should've been toasted, etc. They're not really all that exciting, but I think talking about them is important because probably from the outside it looks like I ace every single dish and the reality is that I don't. AT ALL. And also, we all know perfection is dull. Is there anything more boring than perfection? No.
Today I was hoping to share with all of youse a beautiful silky smooth recipe for Homemade Yogurt. I started out hopeful. I did a ton of research and settled on the fact that there was no way I was going to buy a yogurt maker. Because A: I don't need another kitchen gadget. B: I don't make that much yogurt to justify the cost.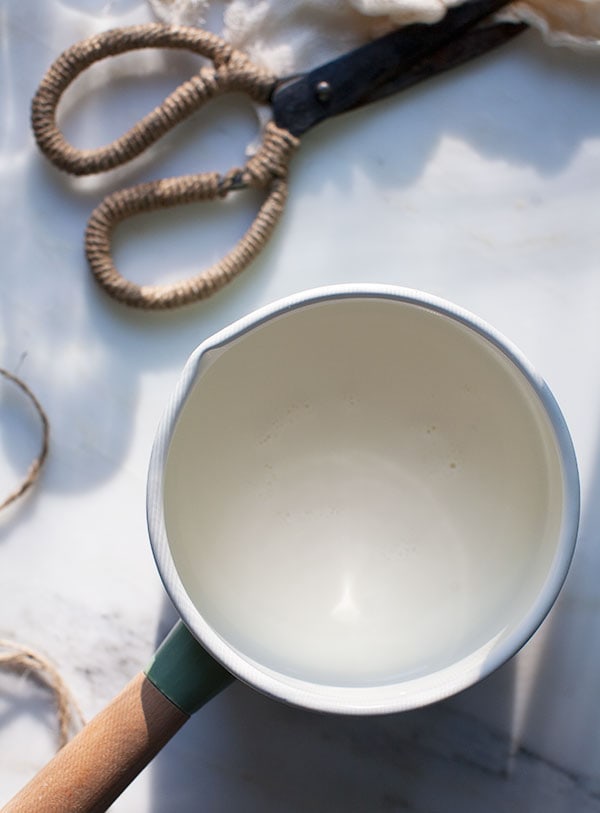 So, I did what a lot of people suggest: I mixed in a teaspoon of sugar into 2 cups of fresh milk (just to encourage the bacteria) and heated it to 170F-180F. At this time, the milk should cool to 110F. I did this. And then I mixed in about 1/4 cup good-quality Greek yogurt. (I wanted the two strands in there, so I used Greek.) I transferred the liquid to sterilized jars and left them out on my counter to sit. I'll admit that it was drafty in my apt. It's winter (ish) in LA after all. After around 8 hours, it was still super milky. I put it in the fridge thinking it would firm up. NOPE.
Ok, second try. I turned my oven on and set a baking sheet with the soon-to-be-yogurt on top. The oven was set to nearly 400F so it was really, REALLY warm in my kitchen. Six hours later, STILL LIKE MILK.
Tried it again just to make sure I didn't mess up a step. NOPE. Still the same.
Josh came home, examined the yogurt and told me that at his restaurant they keep it out for longer, they move it from different places within the restaurant depending on the temperature and that it actually is fickle. It's not an exact science.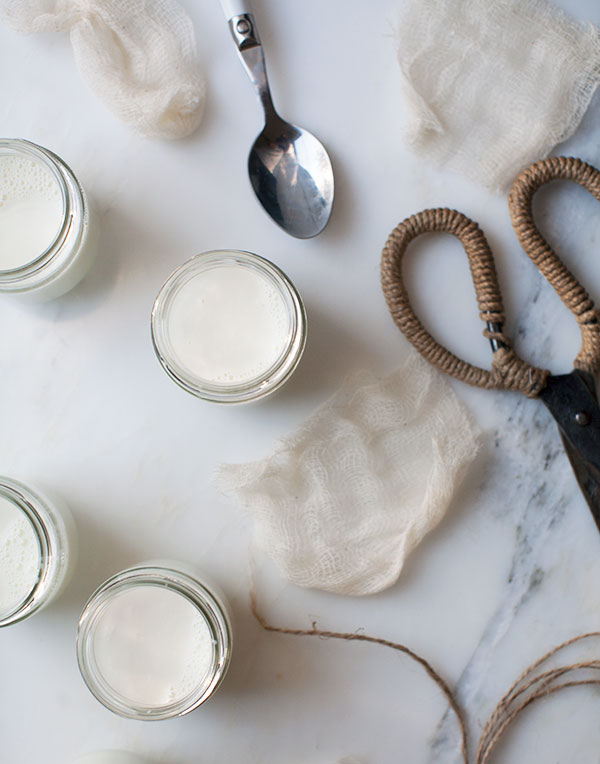 UGH! As a person who writes recipes for da innanet, I can't deal with the fickleness, especially when we can just buy damn yogurt for like $3. Why would we deal with the moodiness of yogurt?
If we're DIYing something that we normally would just buy, my motto is that it needs to be less expensive than buying it at the store and the process needs to be easy because time is valuable. So, rather than attacking this for a fourth time, I decided to let it go. I decided that maybe I should just buy yogurt because making it at home was too dramatic and too uncertain and I don't have time for dat. And I'm guessing neither do you.
So, here we are, first failure of 2015.
I'll promise to share more failures in the future. I think they're important. Also, if you've successfully made yogurt in the past, LET ME KNOW YOUR WAYS!