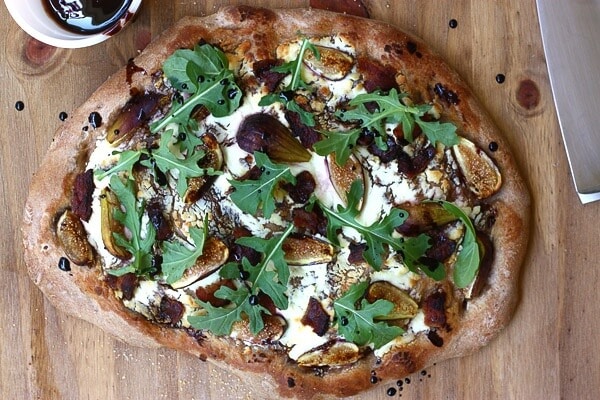 Summer's totally in full effect. I haven't watched TV in days, my nails are bright pink, I can't leave the house without sunglasses, and all I want to do is sit outside while drinking pink wine and eating pizza.
And iced coffee. I'm eating that like crazy, too.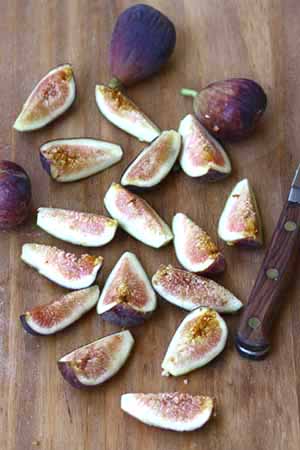 I've been playing with a lot of pizza topping combinations and I'm really digging the whole sweet fruit thing with cheese and some sort of salty meat. It's a winner of a combo; made only better with a drizzle of this balsamic/honey reduction thing I made. Sounds fancy (meh)...nah! Totally easy.
I was going to use blackberries instead of the figs, but when I saw them perched, looking all cute in their pretty little basket, blackberries didn't have a chance.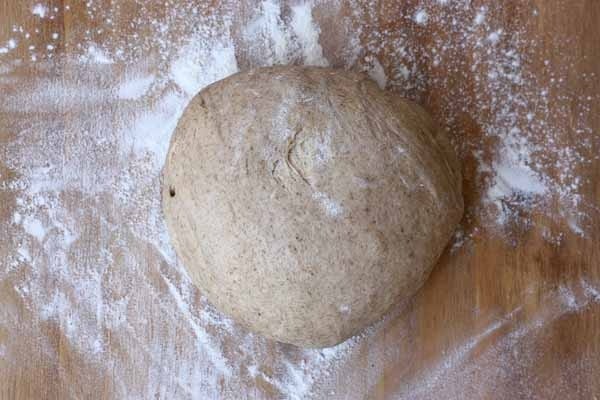 I've also been on this undeclared mission to find a whole wheat pizza crust that can compete with this current favorite of mine. Well...this thing below totally struck out--it almost makes me mad looking at the picture. Yes, it's true, pizza dough has the ability to make me angry.
I'm posting a picture as evidence that I had the best intentions with it, but it was bland and way too fluffy, if that makes sese. Don't worry. I'm determined. I totally have my I'm-gonna-figure-this-out face on. It's scary.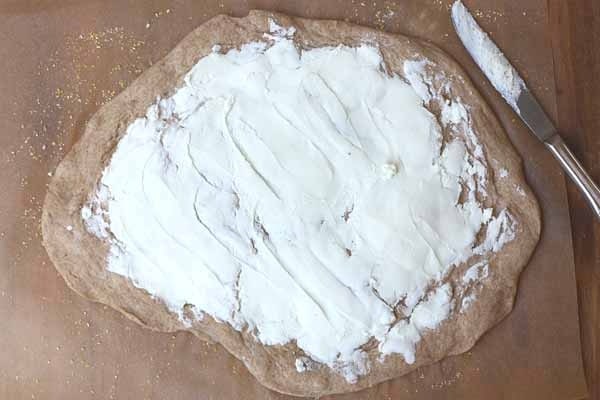 Despite this super lame pizza dough, this pizza is kind of flawless. It's a mouth full of summer flavors going on that can only be made better by an accompanied glass of ice cold pink wine.
And maybe some sort of icebox cake. I like things icey. So icey.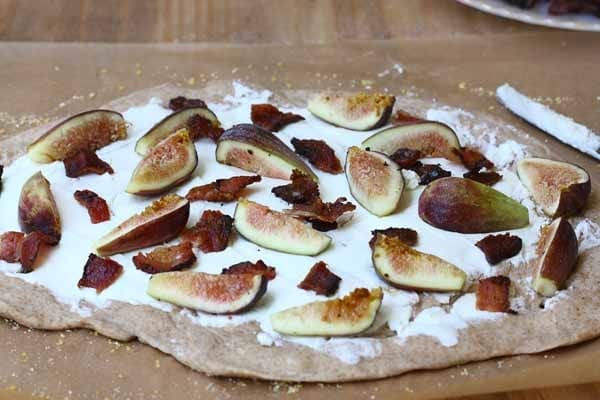 Fig Bacon and Goat Cheese Pizza
3-4 slices of bacon, cubed
12 ounces of store-bought (or homemade dough)
4 ounces goat cheese, softened
4-5 black figs, quartered
¼ cup balsamic vinegar
1 teaspoon honey
1 handful of arugula
Preheat oven to 500 degrees and heat up stone for 30 minutes.
In a medium fry pan–over medium heat fry bacon until crispy.
Gently pull pizza dough apart into a non-perfect circle. Place on a piece of parchment. Smear on a thick layer of goat cheese on the pizza dough's entire surface. Top with figs and bacon. Place on the stone (with parchment) in the oven. Bake for 10-15 minutes, or until crust is golden brown.
While pizza is cooking, add balsamic vinegar and honey to a small saucepan. Cook to reduce for 3-5 minutes, or until thick and syrupy. Remove pizza from oven and top with a handful of arugula and balsamic/honey reduction sauce.