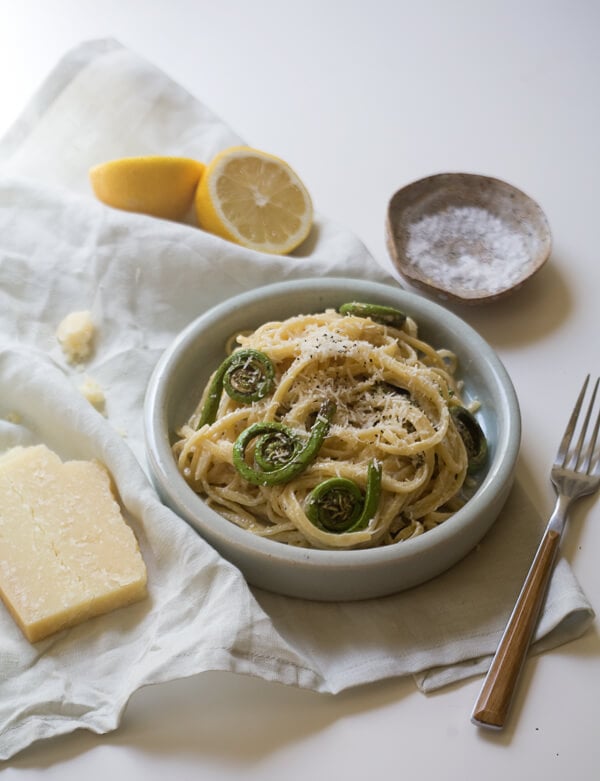 If I had the choice to come back into this world as someone else, I'd come back as two very different types of people:
The first one would be an upper middle-class girl in the Edwardian era. Like, Elizabeth Bennett…but Latina. I'm not sure if that'd work but in my dreams that's how it'd be.
Or I'd like to come back as a wise old man who's a boxing coach. I'd work in a dark, dusty boxing gym on the east side of LA. I'd be just like the movies. I'd mentor a kid who had lost his way but had a "gift"; I'd coach him, school him, show him the ropes and live out my broken dreams through him. There'd be a montage. An anthem would play over a sequence of shots of me working with him day in and day out until he boxed like Floyd Mayweather.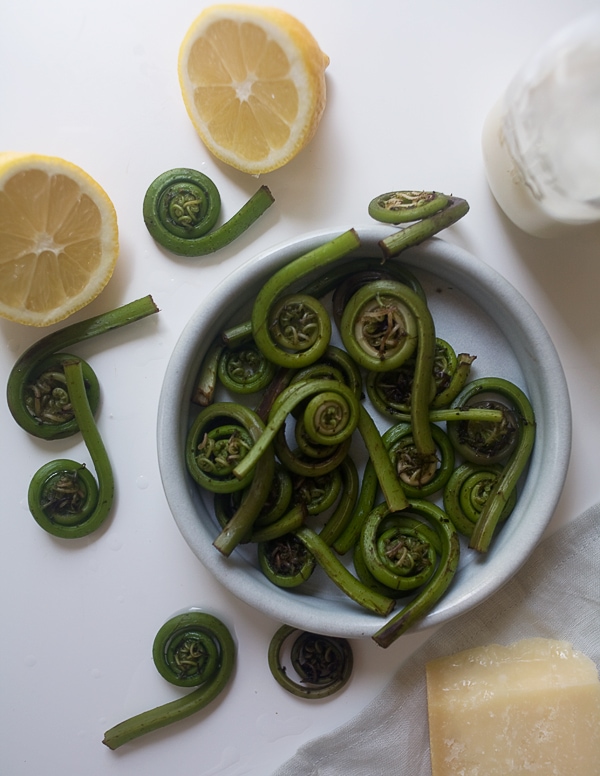 Isn't that romantic? A few weeks ago I took my first boxing class and girl, let me tell you there wasn't an ounce of romanticism nor grace to that practice. I'm talking sooo much awkwardness. Punching from your sides feels weird. I sometimes think I'm too short for sports and boxing is one of them. (And yes, I understand that Floyd Mayweather is a petite man and is considered to be the greatest boxer alive but you know what I mean.) I stand at about 5'1″ (5'2″ on a good day) and dude, I about died.
Boxing ain't easy…but this pasta is.
(I love and hate my segues.)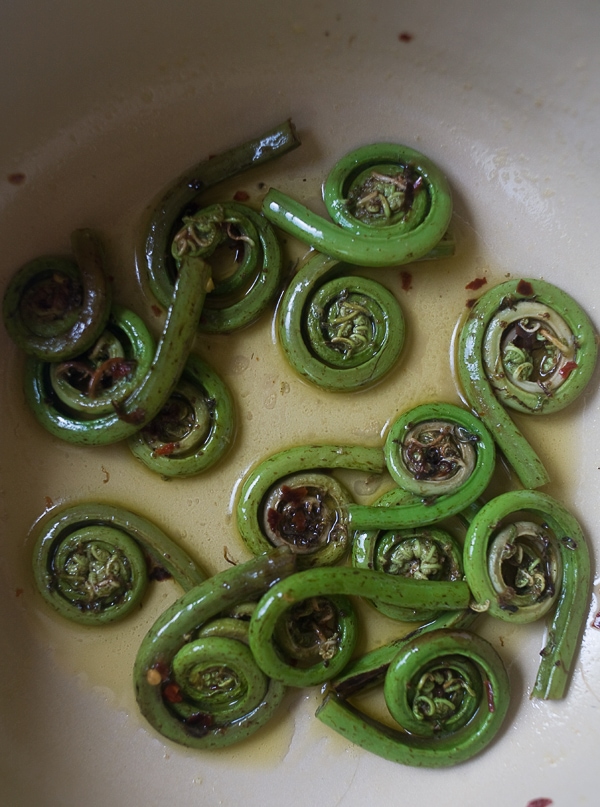 This pasta is inspired by Angelini-Osteria in Los Angeles. It's an institution. Their lemon pasta is one of the dreamiest things in the entire world. It's so simple, creamy and tart. It's freshness on a plate.
I added a bit of fiddlehead ferns for some crunch and greenery but really it isn't needed. They're not the easiest things in the world to find so I recommend maybe substituting them for spears of asparagus, wilted swiss chard or even green beans would work.
This pasta doesn't depend on their existence, but cream, butter and lemon do.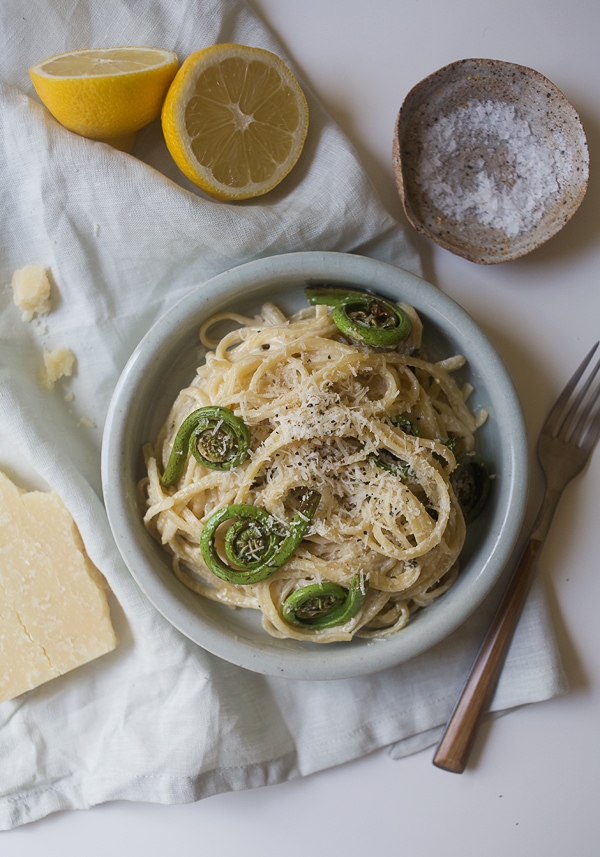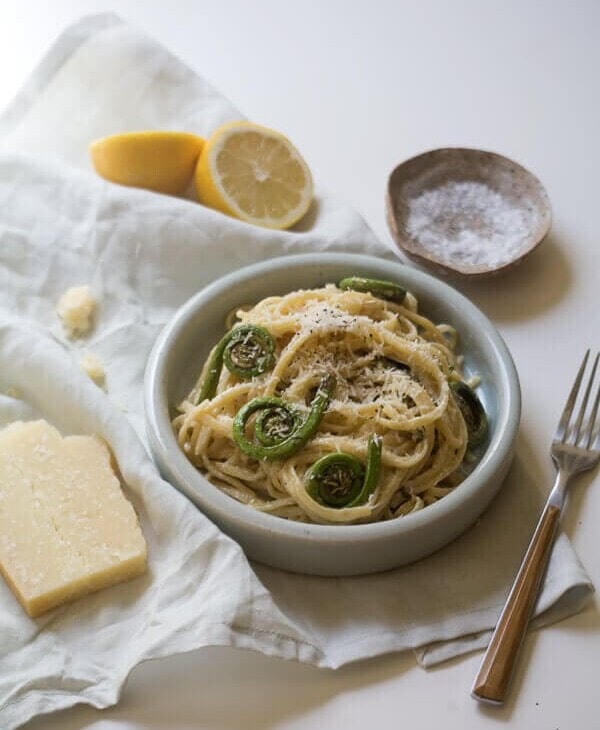 Print Recipe
Fiddlehead Lemon Pasta
Ingredients
1/2

cup

fiddleheads

washed and trimmed

1

teaspoon

olive oil

1

tablespoon

unsalted butter

Pinch

of salt

Pinch

of red pepper flakes

8

ounces

dried spaghetti pasta

3

tablespoons

unsalted butter

1

teaspoon

lemon zest

2

tablespoons

lemon juice

1/2

cup

heavy cream

1/4

cup

Parmesan-Reggiano

plus more for garnish

Freshly ground pepper
Instructions
To start, make sure the fiddleheads are thoroughly cleaned and stems are trimmed. Prepare an ice bath (water and ice mixed together in medium bowl). Place a small saucepan full of water, over high heat. When the water reaches a simmer, add the fiddleheads and blanch them for 3 to 4 minutes. This will remove a lot of their bitterness--essential! Drain the fiddleheads and immediately transfer them to the ice bath so they stop cooking. When they're cooled, drain the fiddleheads and dry them thoroughly.

Bring a large pot of salted water to a boil. Cook your pasta until al dente, about 7-9 minutes. Drain and set aside.

In a medium saute pan, set over moderately high heat, add the olive oil and butter. When the butter is melted and the oil is hot, add the fiddleheads, salt and red pepper flakes; cook for 2 to three minutes, tossing every so often. Add the lemon zest, lemon juice, heavy cream and Parmesan-Reggiano. Mix until combined. Add the warm pasta and toss until the noodles are completely dressed. Divide between bowls and top with more Parmesan cheese and a sprinkling of freshly ground pepper.