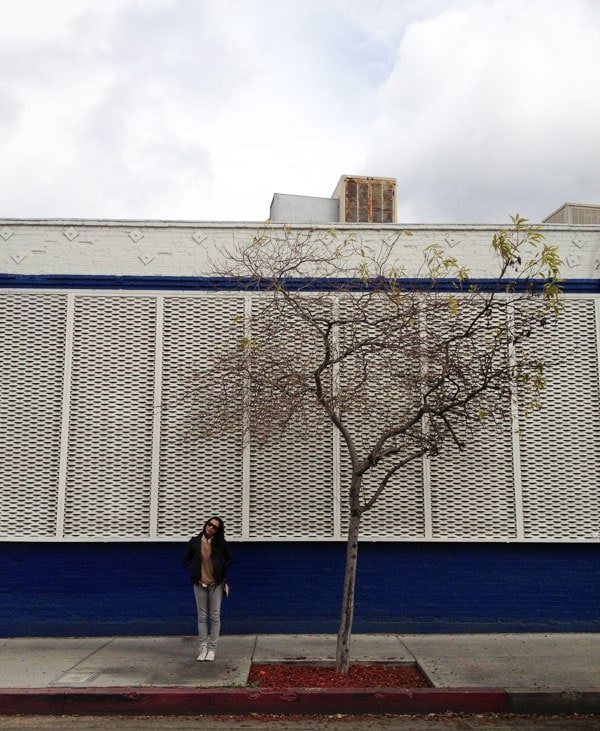 I decided in the month of January that this year I'd do a look back on each month. But January ended up being all about my dog and eating healthy, so I figured I'd skip it. Also, I sort of forgot. Ooops! But February, oh February was fun. No luxurious vacations, or crazy, expensive eating, just doing life. Going with the flow. Just livin'.
February started with me getting a new iPhone. I usually get new technology when the old version dies. The old version was 2 ½ years old and cracked all over.
The first photo I took was of my pretty cappuccino from Intelligentsia. Designs in foam never get old to me. Never. Also, I'm very determined for a barista to make a corgi in my capp.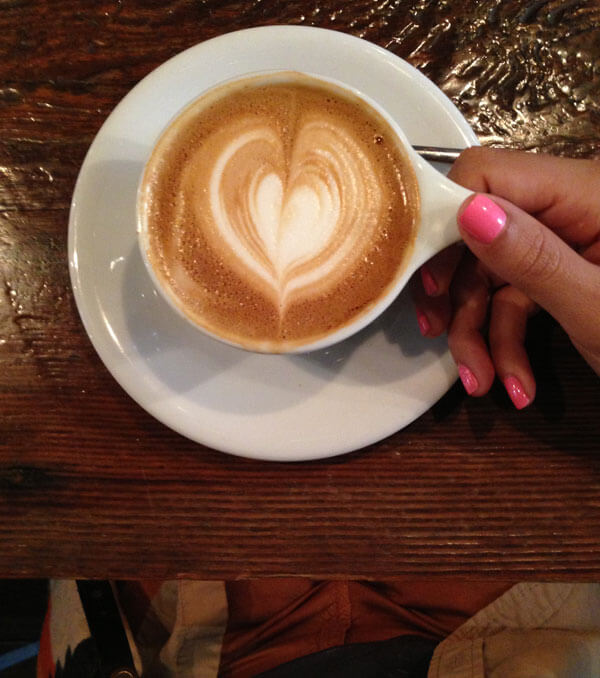 After I spent an absurd amount of money on a cell phone and Apple insurance, I ate a pile of this nonsense.
Good gracious, who do I think I am? There are fries under there, in case you were curious.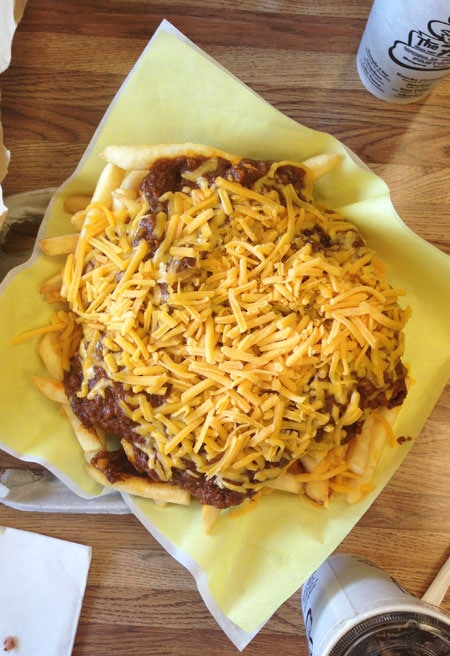 February was a cold month in Los Angeles, with temperatures in the 40s on the regular. That's cold for us!
So, naturally there was lots of really awesome ramen (this bowl is from Men Oh Tokushima)...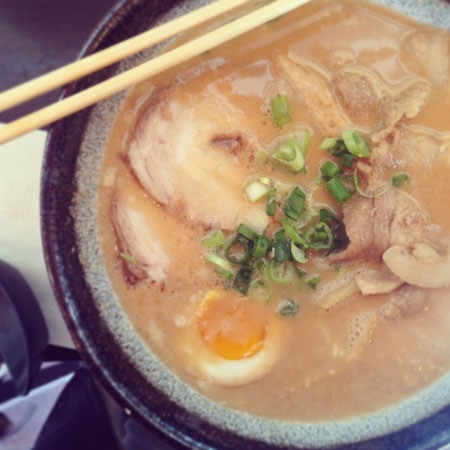 And late-night spicy Korean fried chicken wings and beer from OB Bear.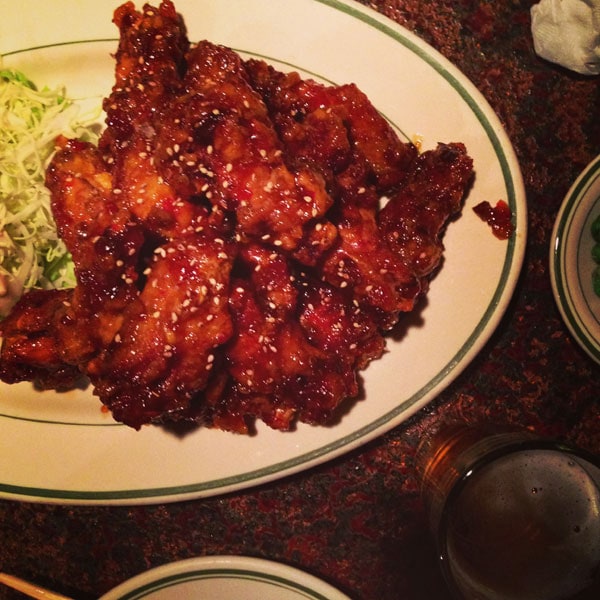 Amelia has become my go-to chill partner on Friday and Saturday nights.
In this photo she waits for me while I buy chips for myself. I'm going on an annoying cleanse next week, have I told you that? It's mainly due to late-night eating like this. Ugh.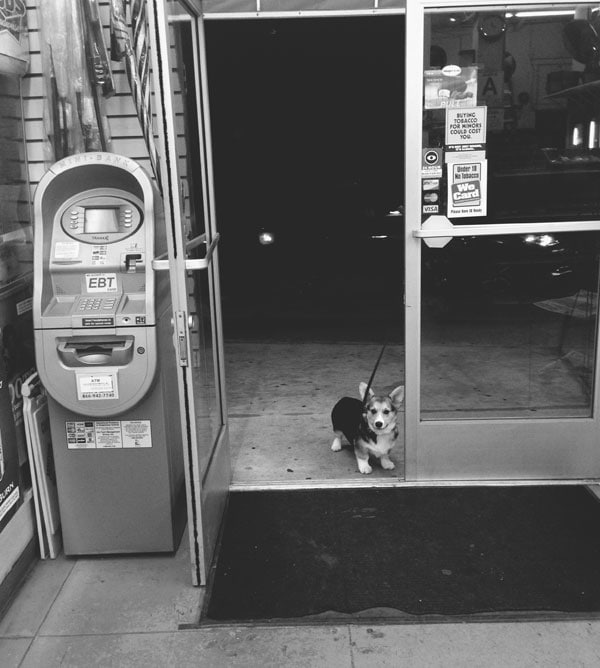 Early morning and early evening walks have become my favorite time with her and Josh.
Having her forces us to get out of the house. I'm so into it.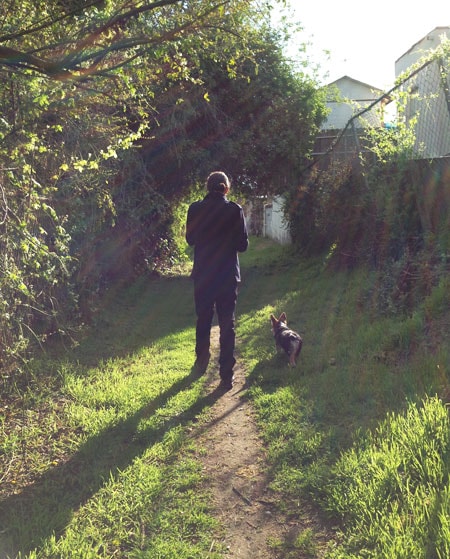 I made my favorite egg salad. So simple and perfect. I haven't made it again since the day of testing it and shooting it but I seriously can't wait until Easter and eggs are totally in style.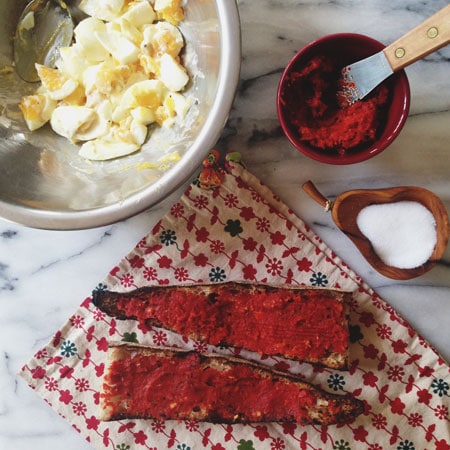 Valentine's Day came. I'm sort of meh about the holiday (I spoke about my reasons in this post), but this year was fun.
I found this cute card at Anthro.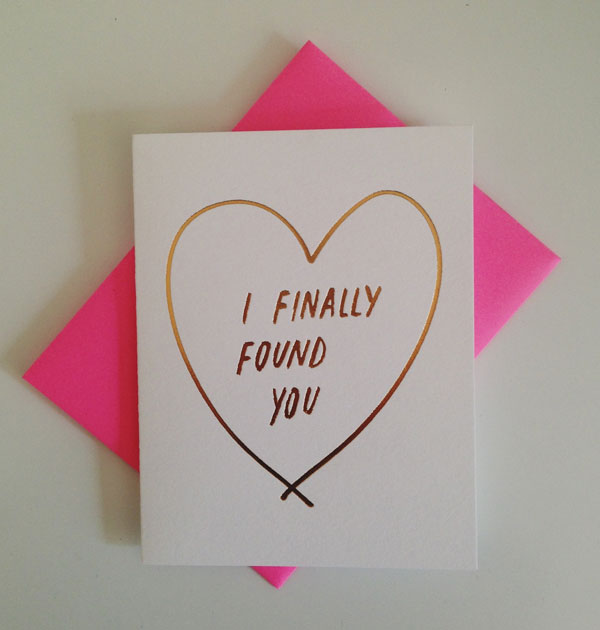 And then I got super psycho and went to Michael's to buy supplies so Amelia could make Valentine's cards. She was into it.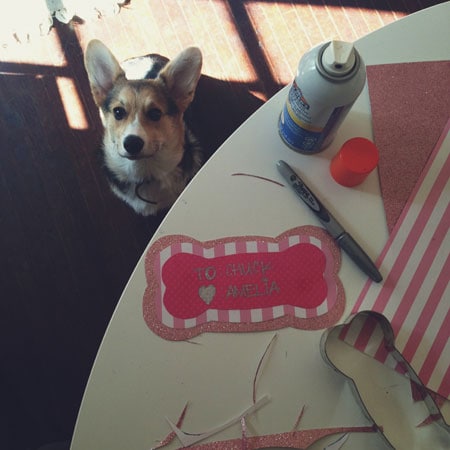 I ate an amazing yeasted waffle at Baco Mercat. It tasted like beer and maple syrup and I know that description might sound a little gross but DUDE! So good!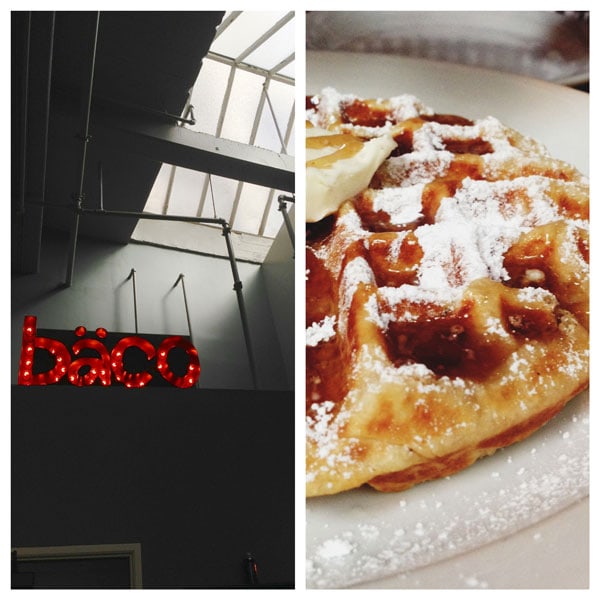 Amelia went to the vet to get her final puppy shots. The picture on the left was taken the first week in January. This before and after shot makes me emotional.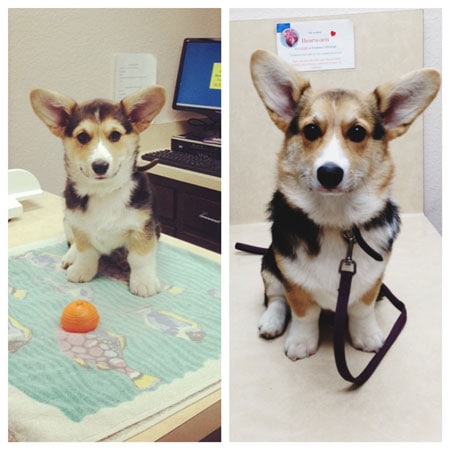 I went on a road trip to San Luis Obispo for Josh's cousins's wedding.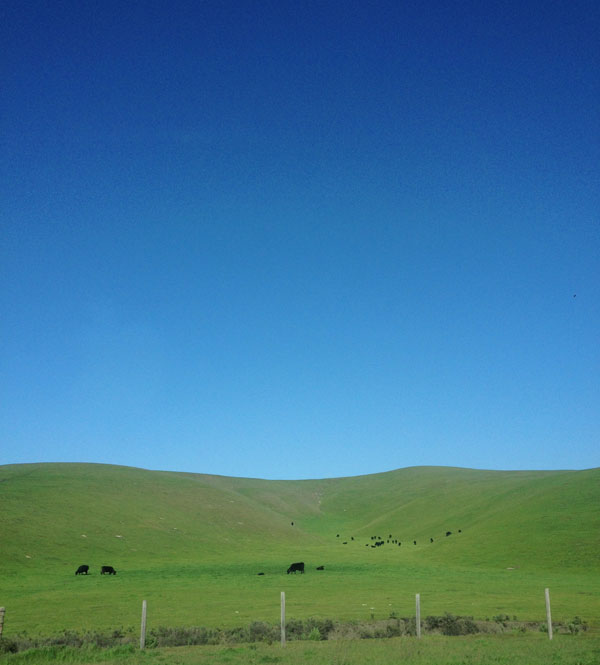 Before Josh and I left, we dropped Amelia off at Teri's house for the weekend.
Amelia was so excited about making new friends. They were less than thrilled.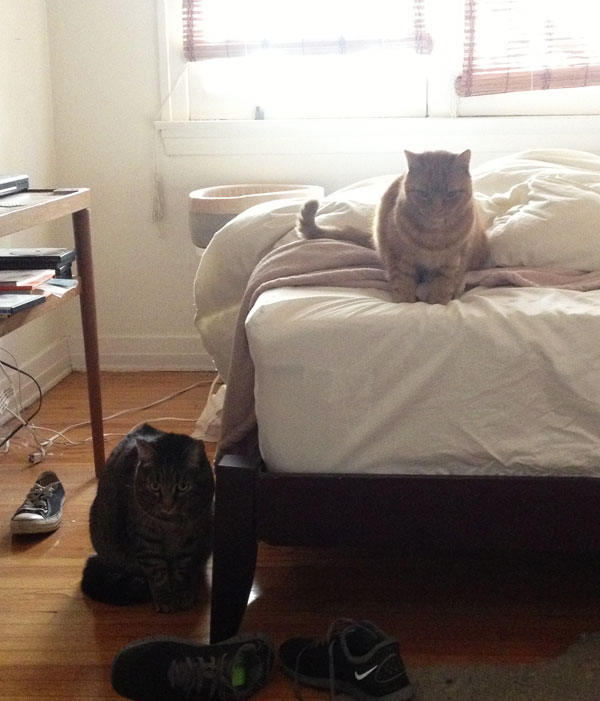 I took the road trip with three sarcastic men: Josh, his brother Sean and his Papa.
It proved for a good time!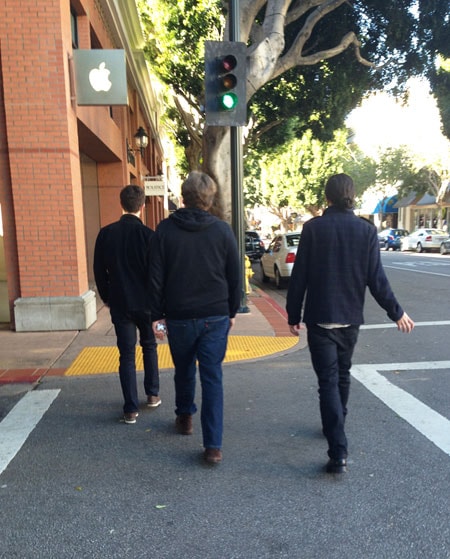 There were lots of debates about directions, where to park, general bickering and how the sunroof worked. #MEN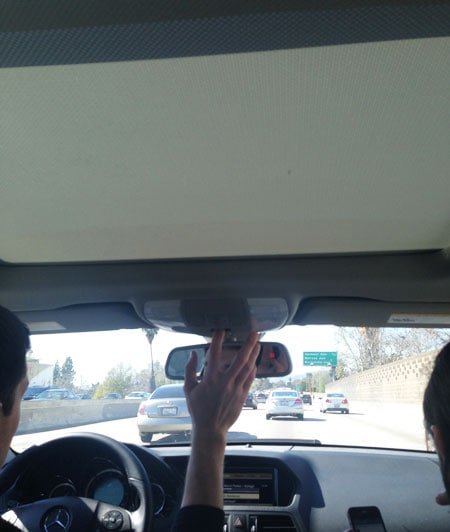 There was also a cool gum wall.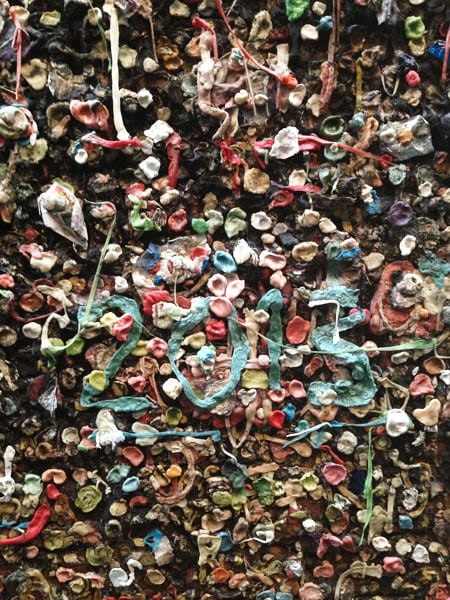 And some beautiful California central coast views. This state with take your breath away.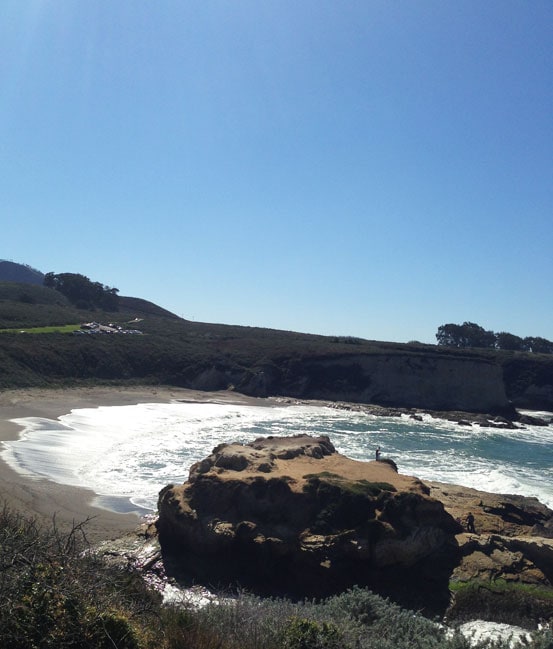 Toward the end of February, as in, like, yesterday, Los Angeles got pretty warm and beautiful out. Sunny LA weather called for a beautiful lunch at Suzanne Goin's A.O.C to celebrate my friend/baker, Hourie, and her 30 under 30 award from Zagat.
The foccacia was incredible. The cocktail was amazing. Epic lunch.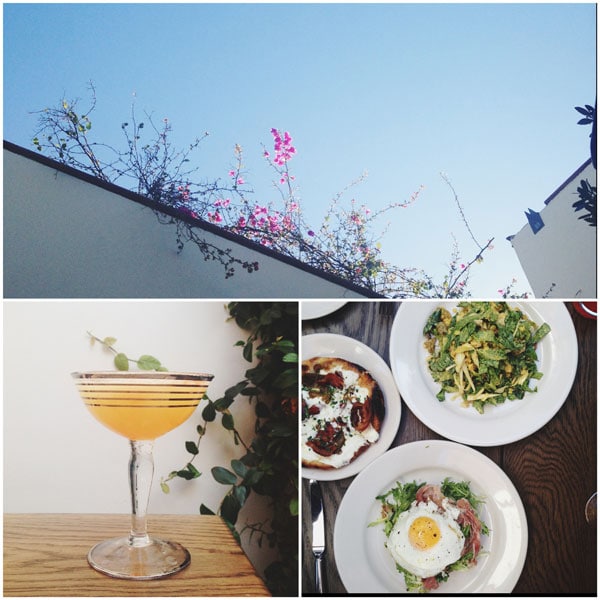 February ended with walking Amelia.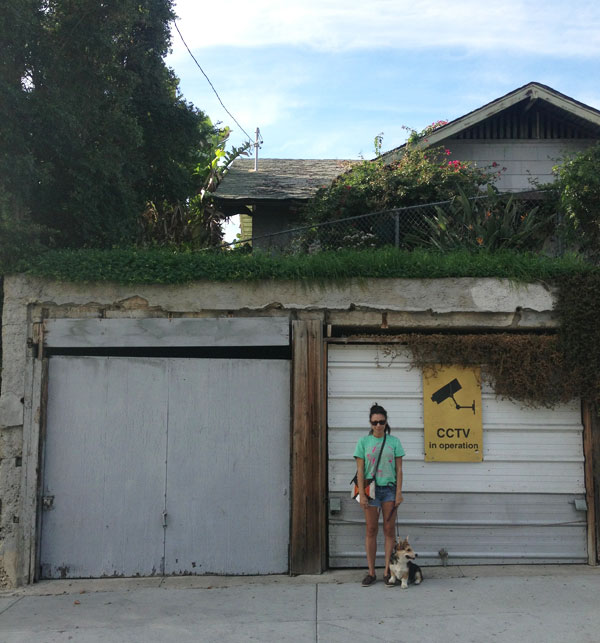 She found a bologna sandwich in the bushes and ate it despite my crazy-psycho-mom yelling.
This is her post bologna sandwich. She's looks a little terrified, like, she knows she's in trouble, but internally she's super stoked on life. I mean, it was on Wonder Bread!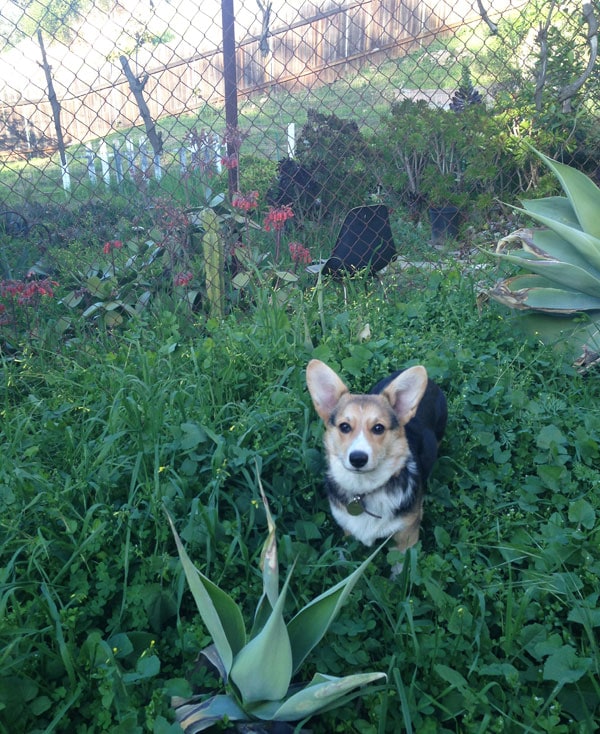 (Photos taken by Joshua Pressman and me.)