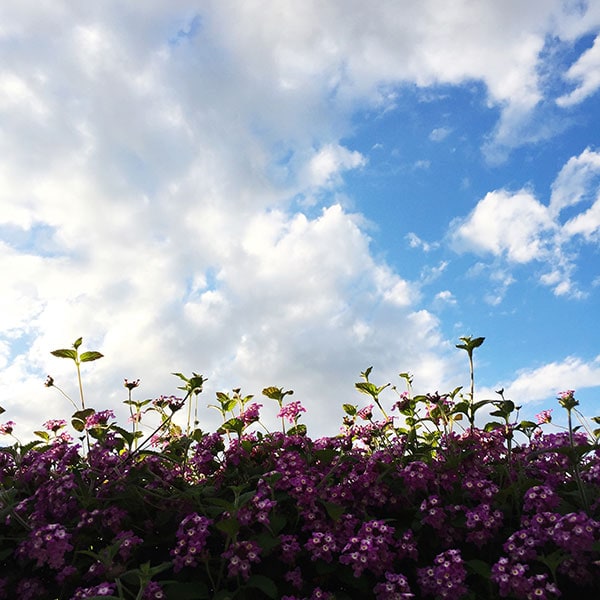 February, oh February. Short and sweet lil' month. February was great. It was a good balance of productivity and relaxation, very rare in my world. I'm either going at warp speed or feeling weird and unproductive. Striking that balance is something I always strive for, but rarely accomplish.
I got really into skin care this month. I bought a lot of flowers, watched a lot of movies, listened to a lot of podcasts.
The month started with me drinking milky coffee in the sun. It was sort of chilly so the sun felt good.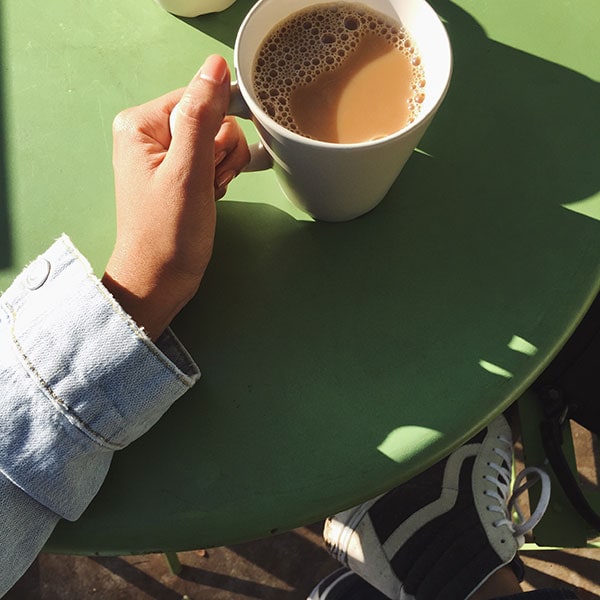 I went to Ojai for a night. The Ojai Rancho Inn is pretty cute. I got a deal via Hotel Tonight. Have you used that app? You can book last-minute hotel rooms at a really good price. I think we only paid like $70 that night. NOT BAD!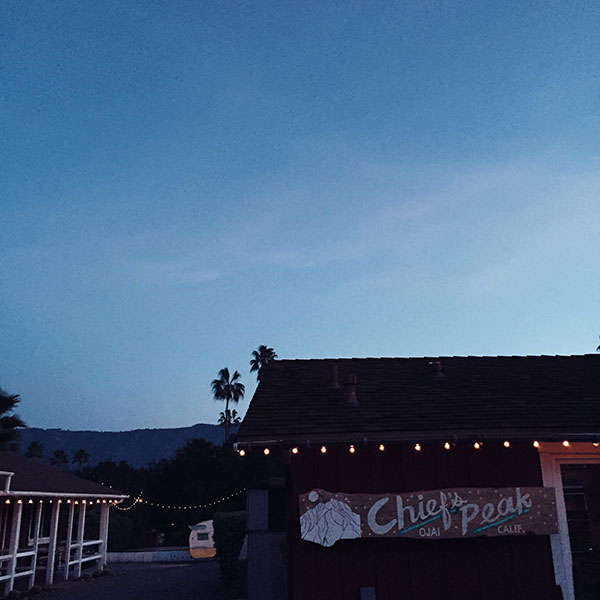 Ojai is pretty dreamy. The skies are extra blue and the grass extra green.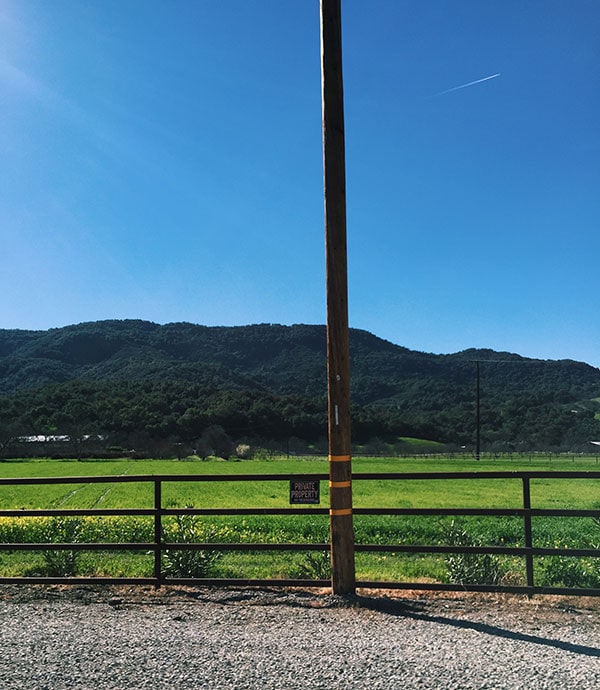 Los Angeles gets all its rain in the months of January and February.
For the last few years we've been going through a drought, but luckily this year we got some, which means everything has been blooming like crazy; take these upside down horn thingies.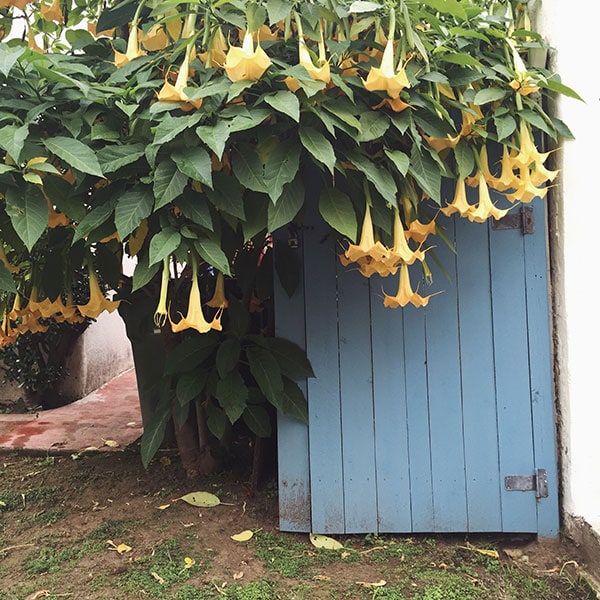 So many citrus trees have been bursting with fruit, too.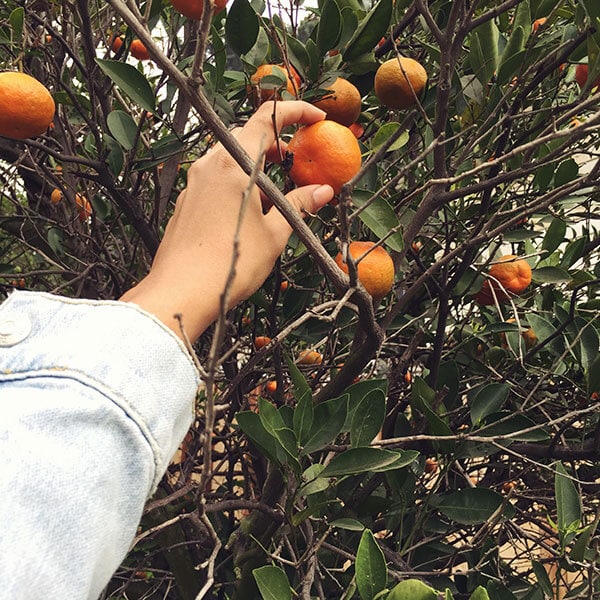 Crazy child of mine. The grass grew really high on this empty lot and Amelia thought it was super fun to jump through it like a rabbit.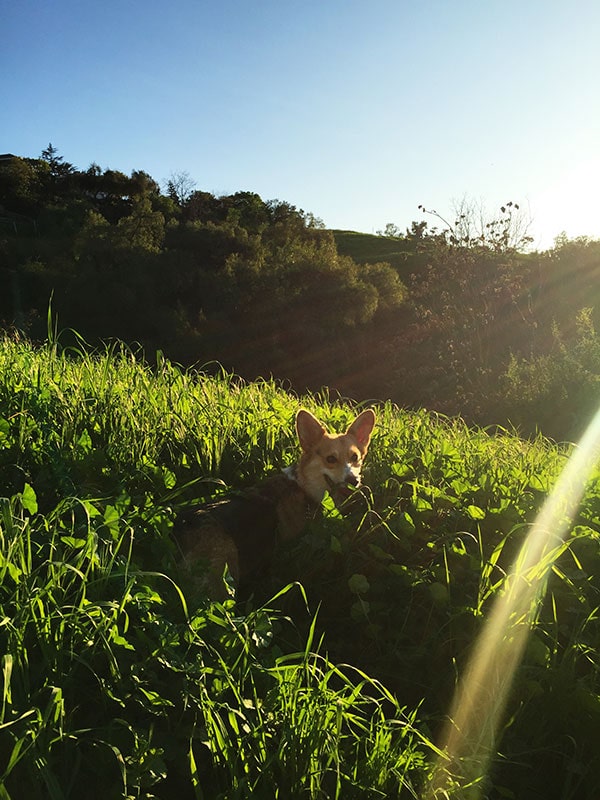 I read somewhere that dogs like to stick their heads out of car windows because the amount of different smells stimulates their brain.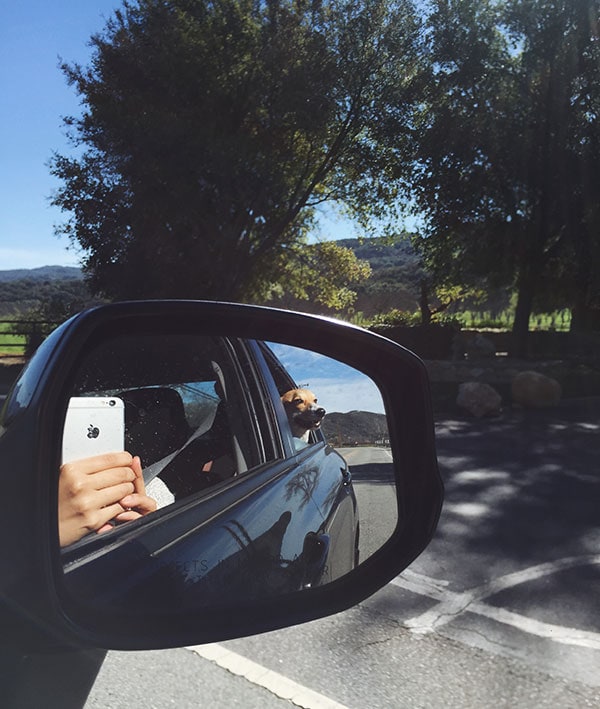 Nasturtium is everywhere right now. I've been thinking about recipes that include them that aren't super fancy, like you'd see on a tasting menu.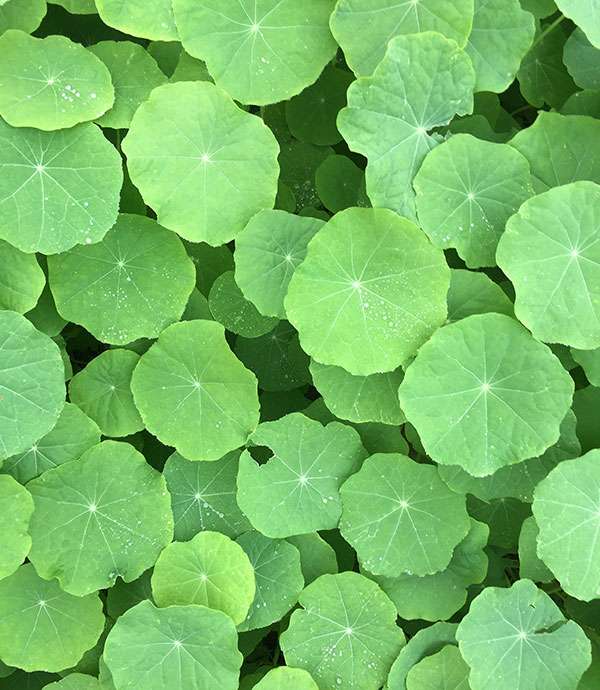 The farmer's markets have been looking a little boring lately, but these heads of lettuces were beautiful.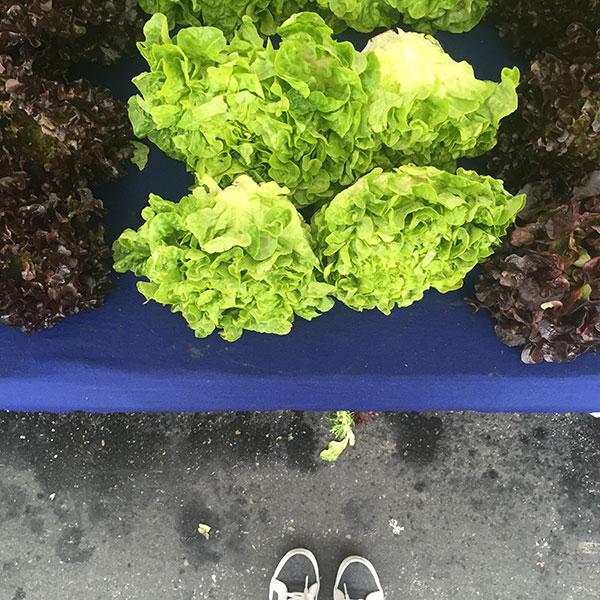 If you live in LA, some of the best baked goods aren't at a bakery, but at the meat and fish shop, McCall's in Los Feliz.
This kougin aman is the best in LA and maybe the best I've ever had? Big statement!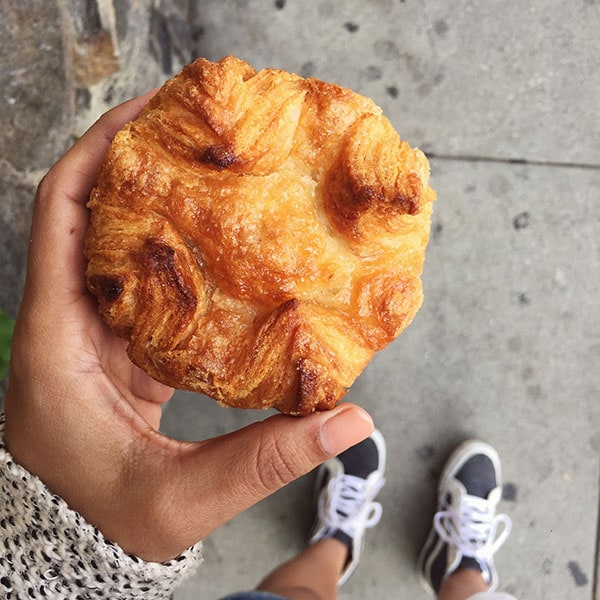 This dying rose is like the color of my dreams. A pink on its way to mauve with a hint of purple.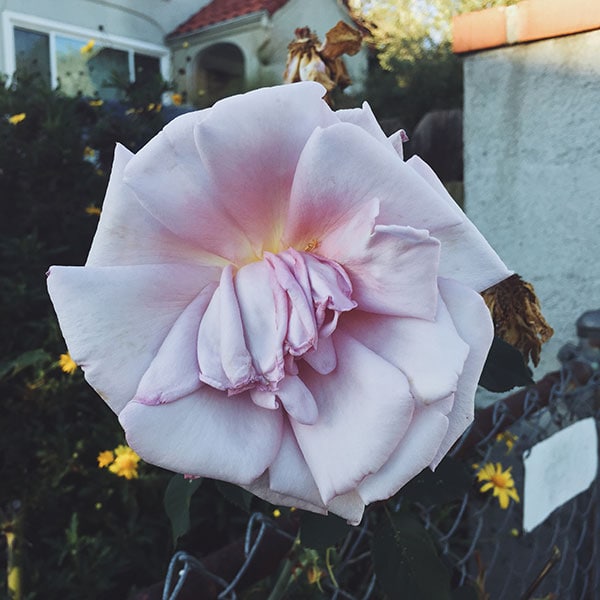 I've been playing around with protein additions to my smoothie. I tried the Vega (veggie-based) protein but the stevia is not ok–it taste like chemically fake sugar (even though I know it's all-natural). So, I'm on the search, let me know if you love a protein to add to smoothies.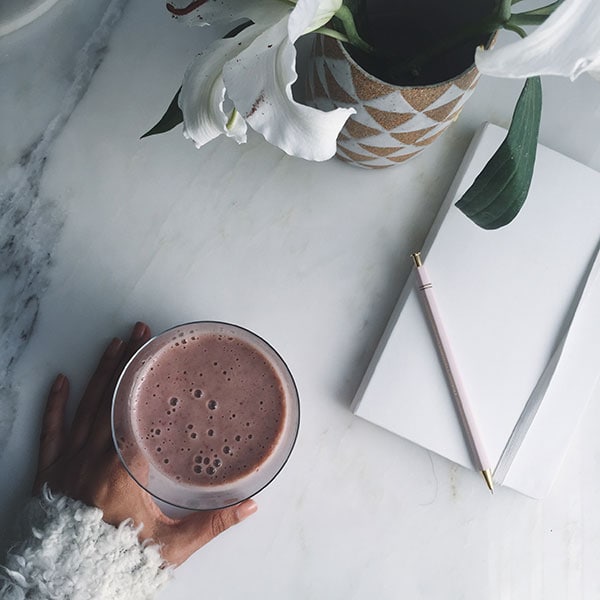 Amelia stole a carrot, per usual.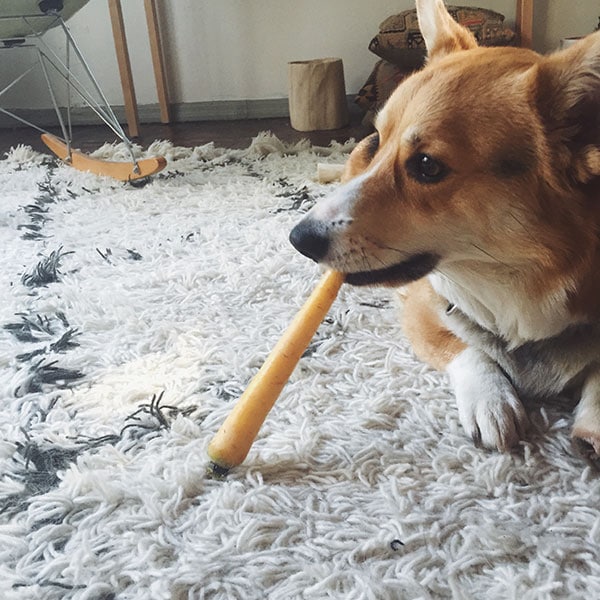 Josh and I celebrated V-Day a few days early (he works on the holiday) so we went to Bestia and ate all the foods! It's seriously one of the best restaurants in LA, which reminds me that I need to do a round-up of my fav restaurants.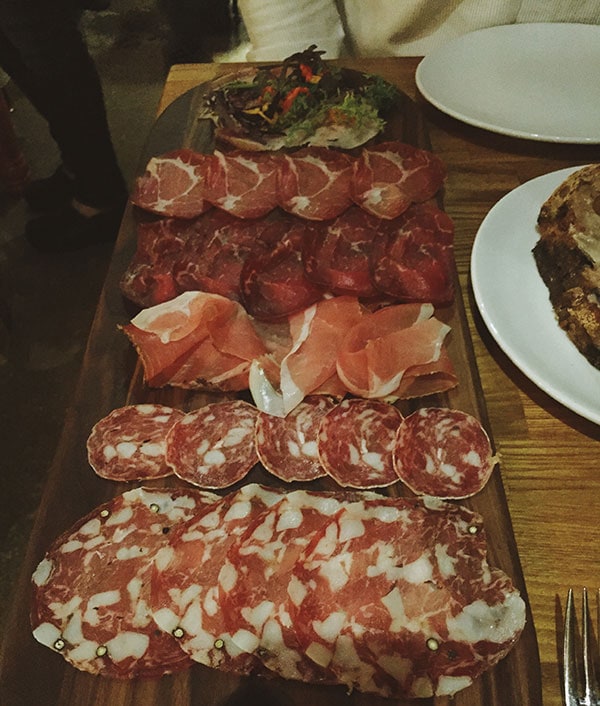 Amelia has a new best friend named Emitt.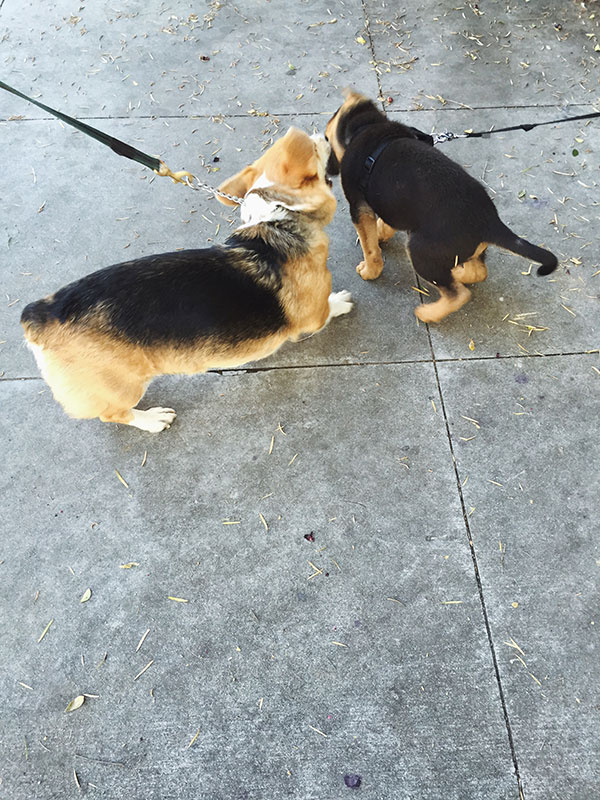 One day she put on my hat and looked super mopey and angsty. Hipster child.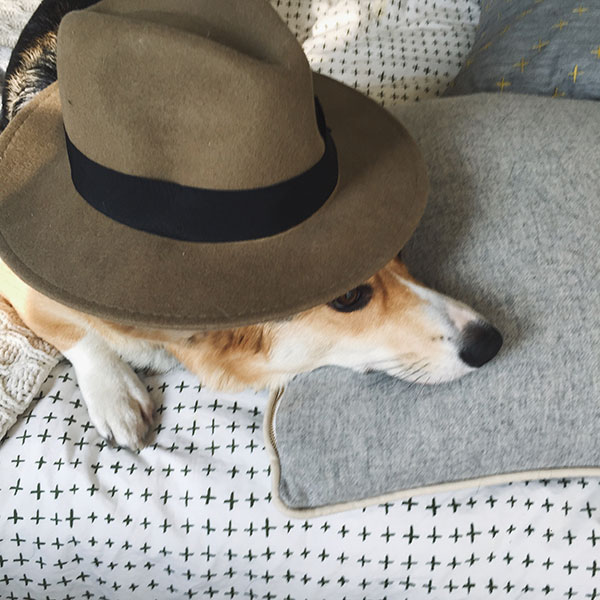 My friend Lara has the best gem collection ever.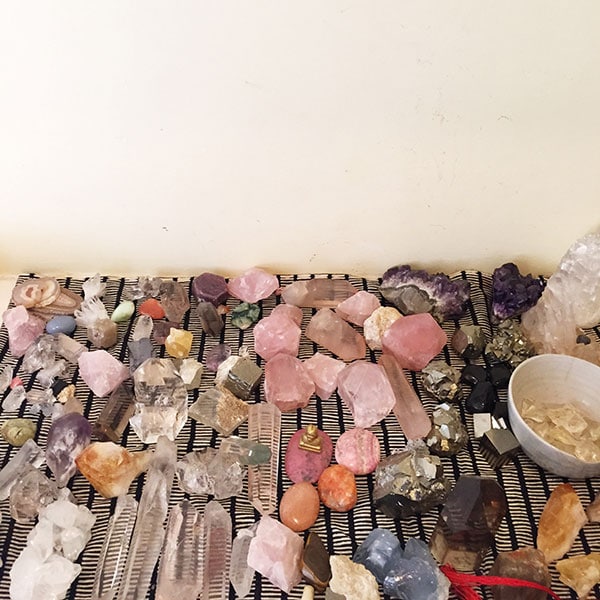 I went to Venice to eat at Gjusta. Ugh so good.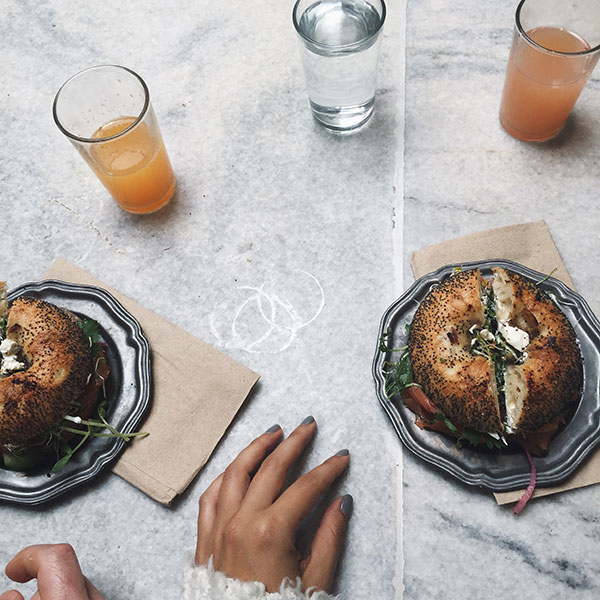 And I made Josh pose in front of a pink tree.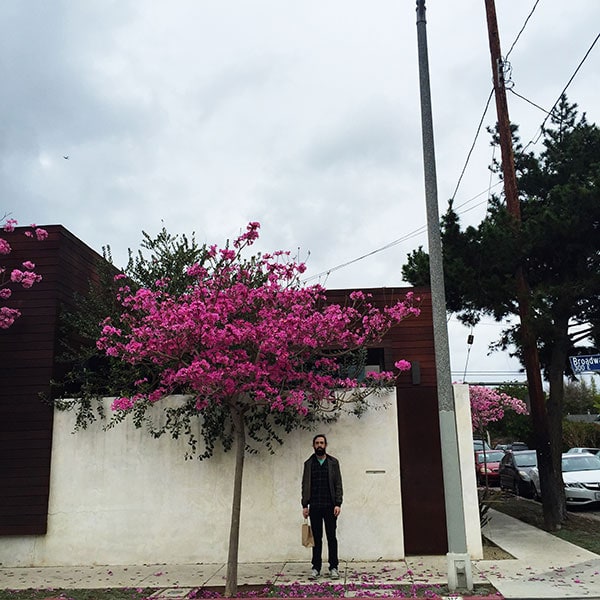 I'm going to be honest with you, sometimes I don't like living in LA. I want a house with a big backyard and less traffic and less smog. It's hard to buy a house in LA; I know SO many people who make a good amount of money who can't buy, or at least they can't buy the house they actually want. But then I see skies like this and I love living here all over again.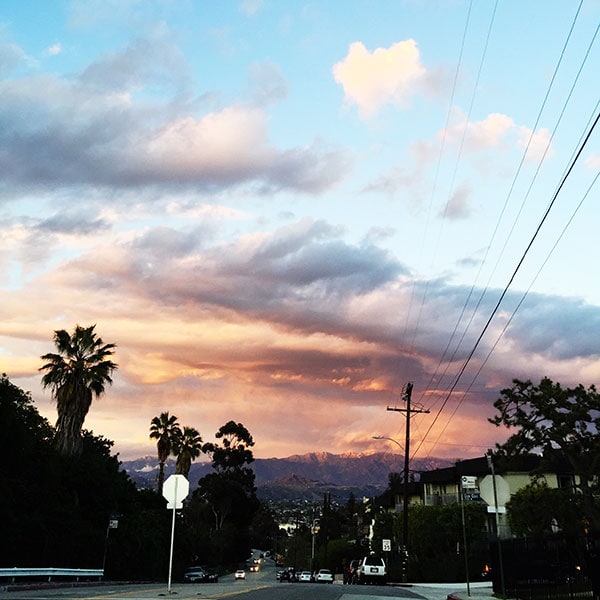 I've been on the hunt for a toner for months now. I didn't want anything super astringent. (I hate that feeling.) This one from Aesop is the exact opposite. It cleans but also feels hydrating.
I also love their body balm. !
The month ended how it began: lots of coffee, while a certain someone with EGG YOLK on her nose tried to steal it.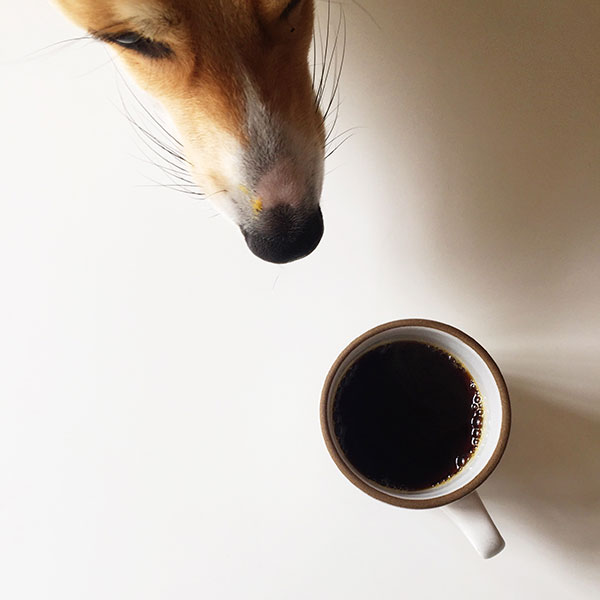 Here's to a beautiful March!
xoxo
Adrianna