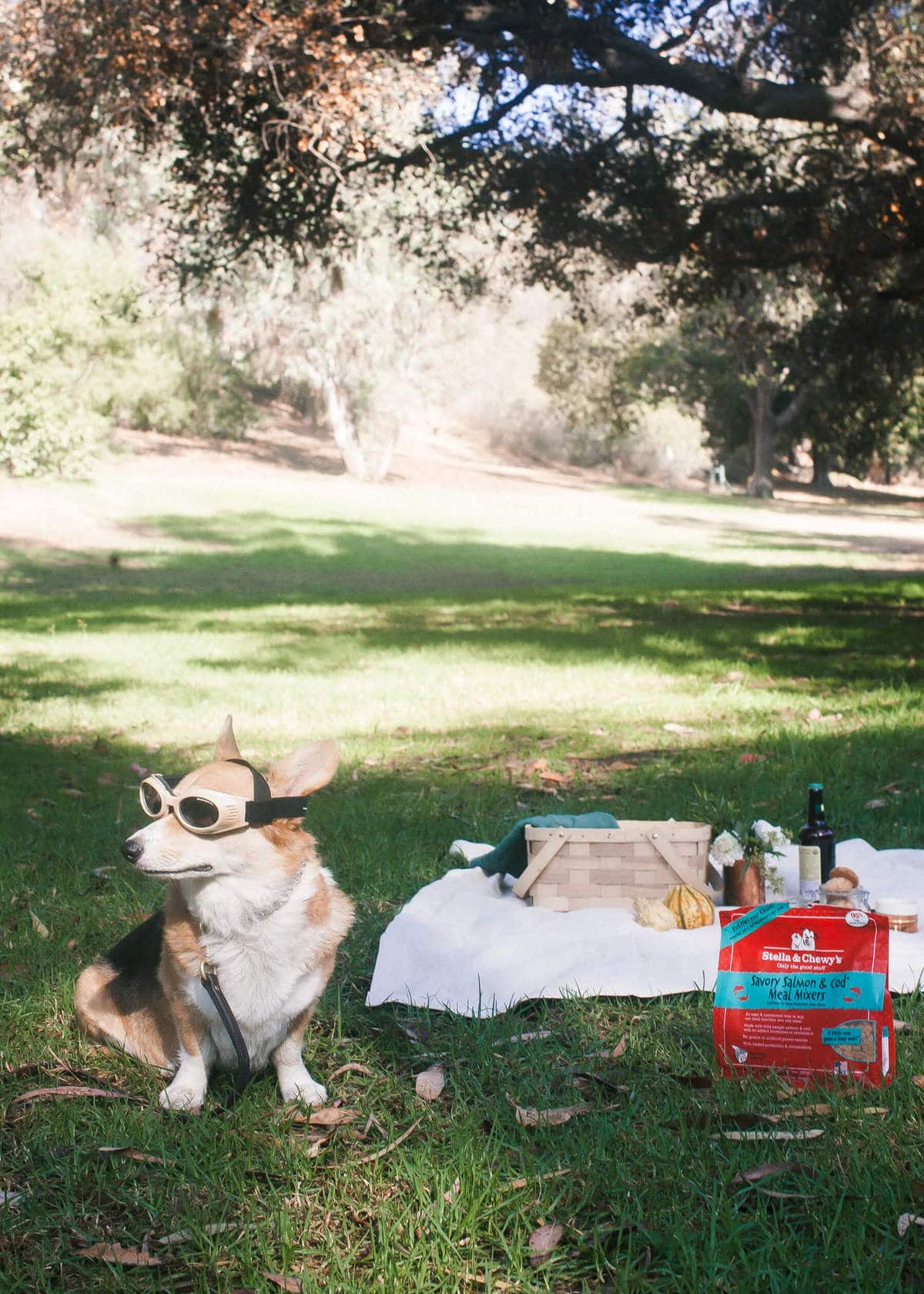 Amelia is so fun. I'm not sure if you saw but she made an appearance on Martha Stewart's Instagram. Is this me gloating? YES IM VERY PROUD OF HER. Bringing Amelia into our little family has been the best decision because she makes everything that much more fun.
She makes ordinary walks fun. Have you ever seen a dog get scared of a trash bag? That happens. She makes friends with everyone, including every child she's ever met. She's genuinely so happy all the time that it's hard to be mad at life's little annoyances.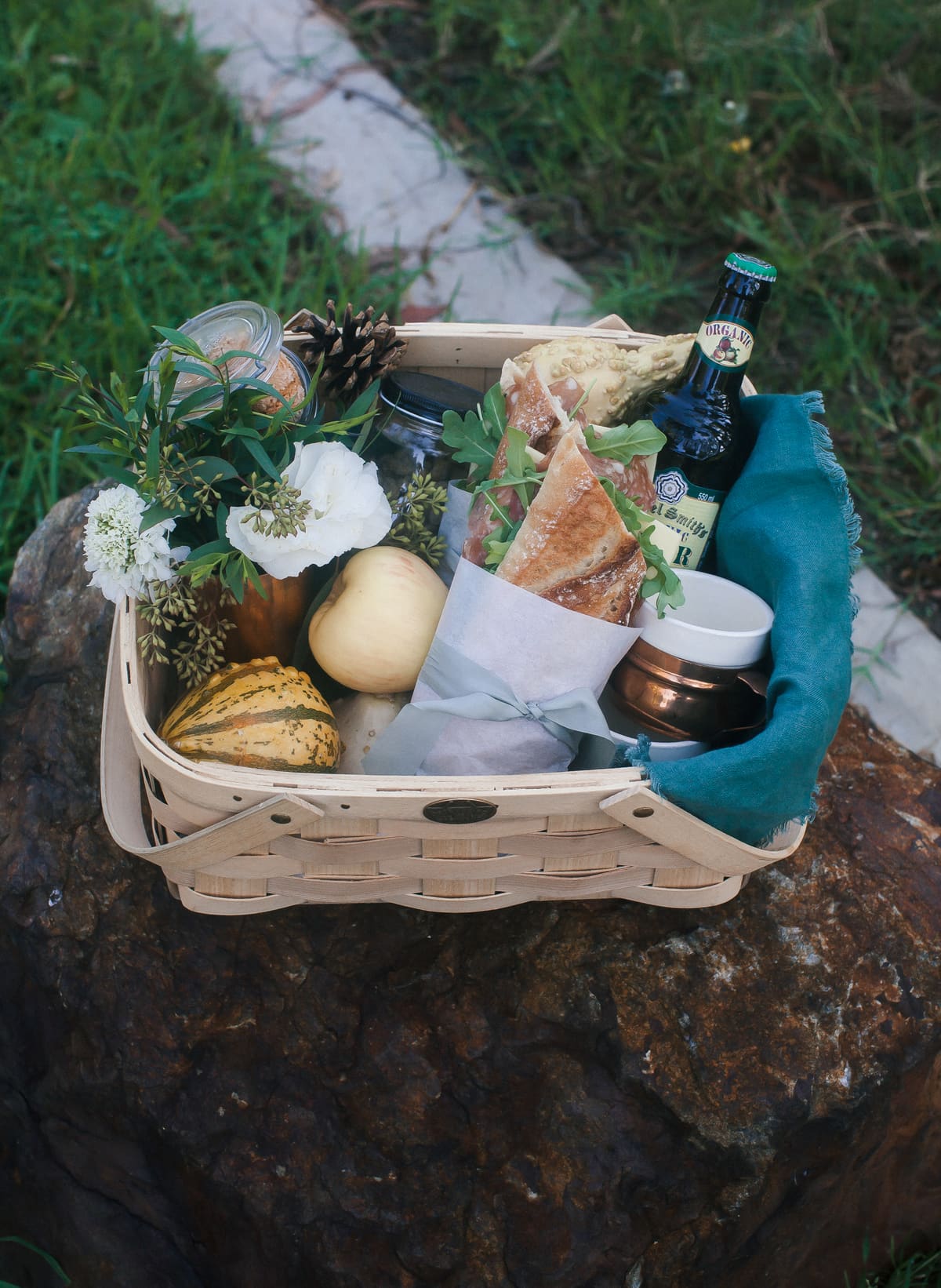 We go on picnics with her all the time, which is sometimes difficult because she tries to eat our food. One time she ate someone fancy prosciutto! Someone I didn't even know. Luckily he thought it was funny but OMG HOW EMBARRASSING!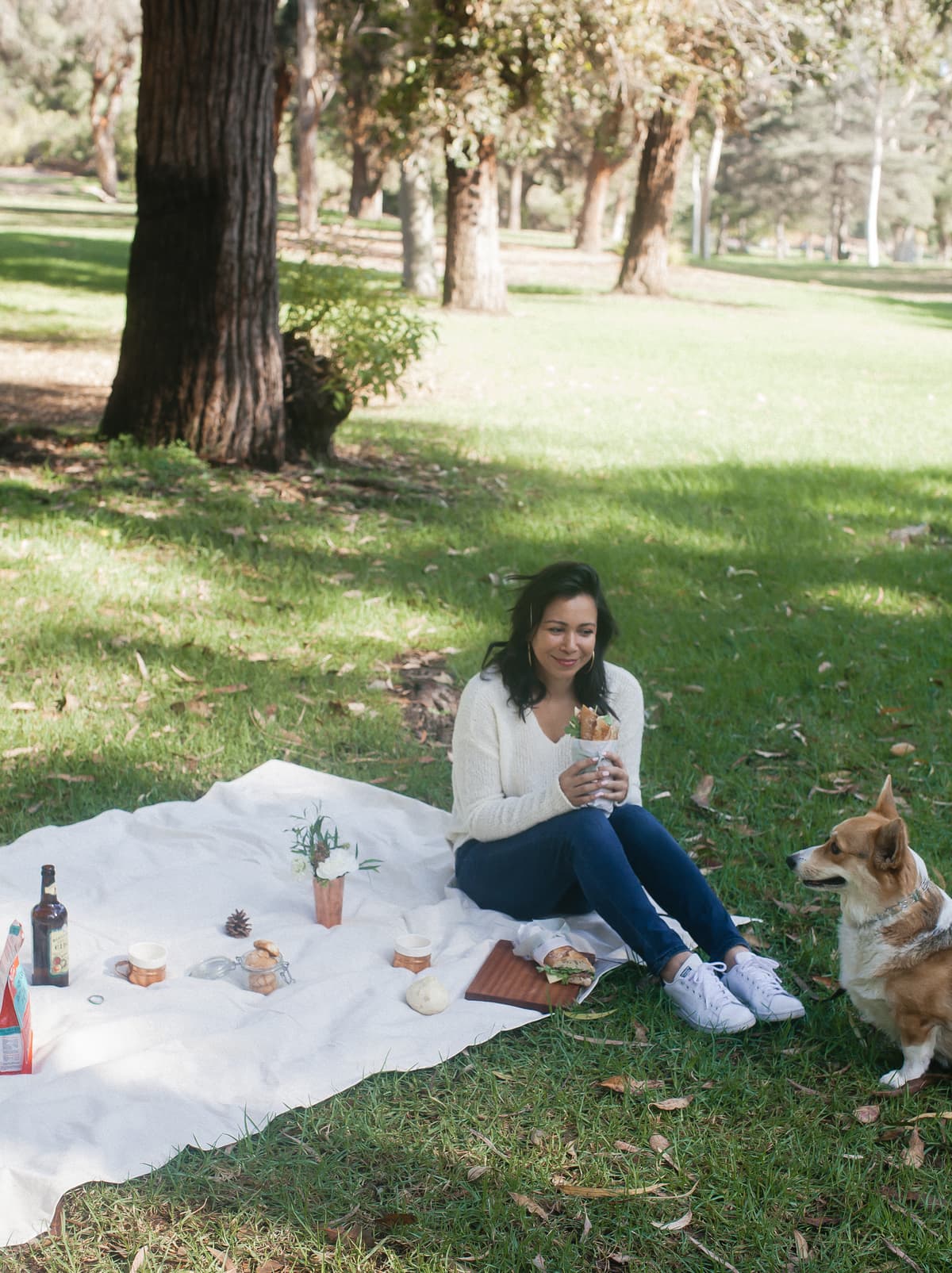 When Stella & Chewy's reached out to me for their Everyday Awesome campaign I was happy to tell my story about how Amelia make everyday awesome for me.
Amelia LOVES their food.
We started bringing a small snack for Amelia on picnics so she gets it in her brain that she also gets to eat, which hopefully will make it so she doesn't eat our food. Amelia eats mostly raw so Stella & Chewy's is perfect for her.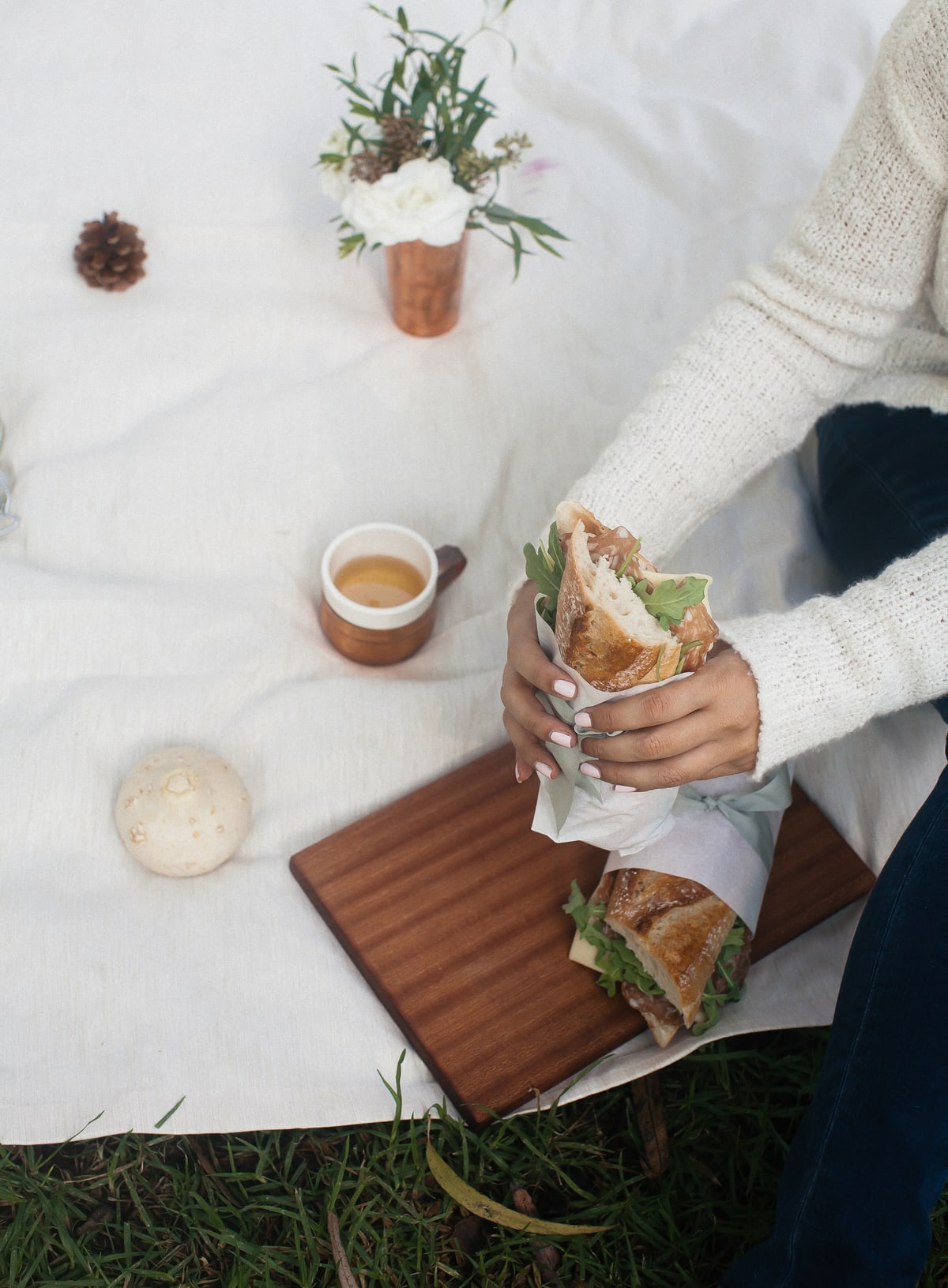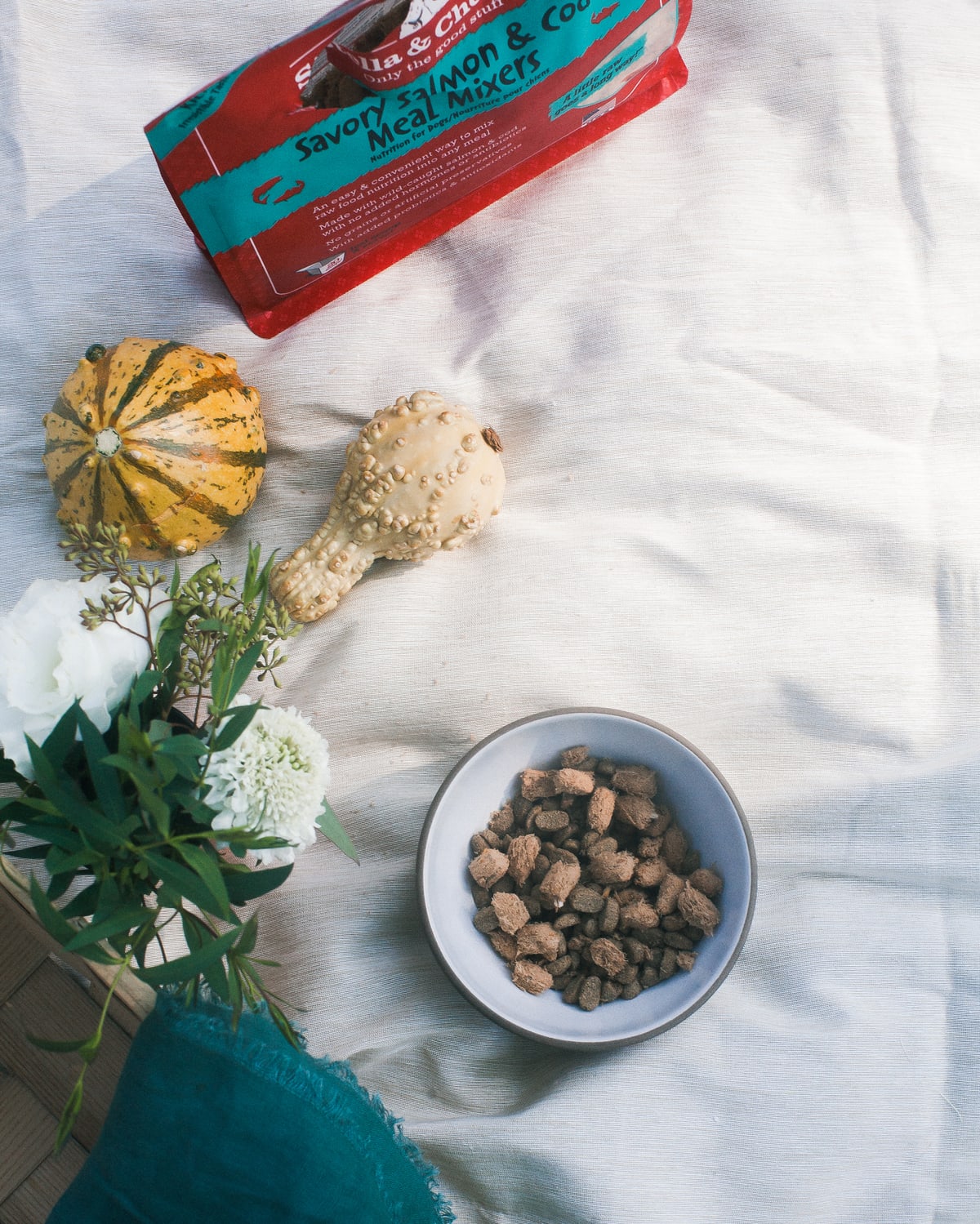 She's actually been eating it since she was a baby and she loves it! We use Stella & Chewy's as a meal mixer so we'll mix this into dry food (if we're on a picnic or on a roadtrip) or add it to the pumpkin puree and veggies she eats (at home).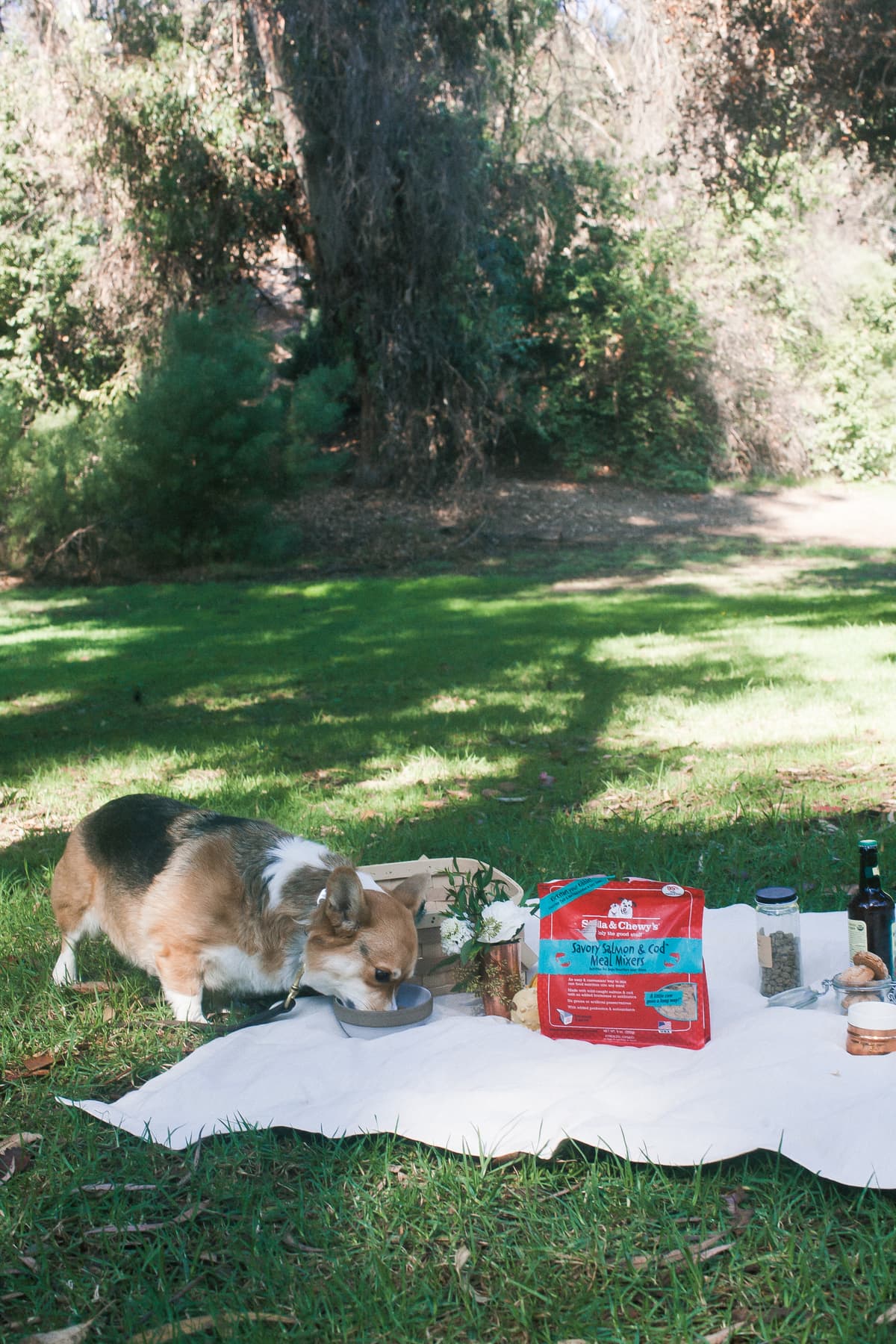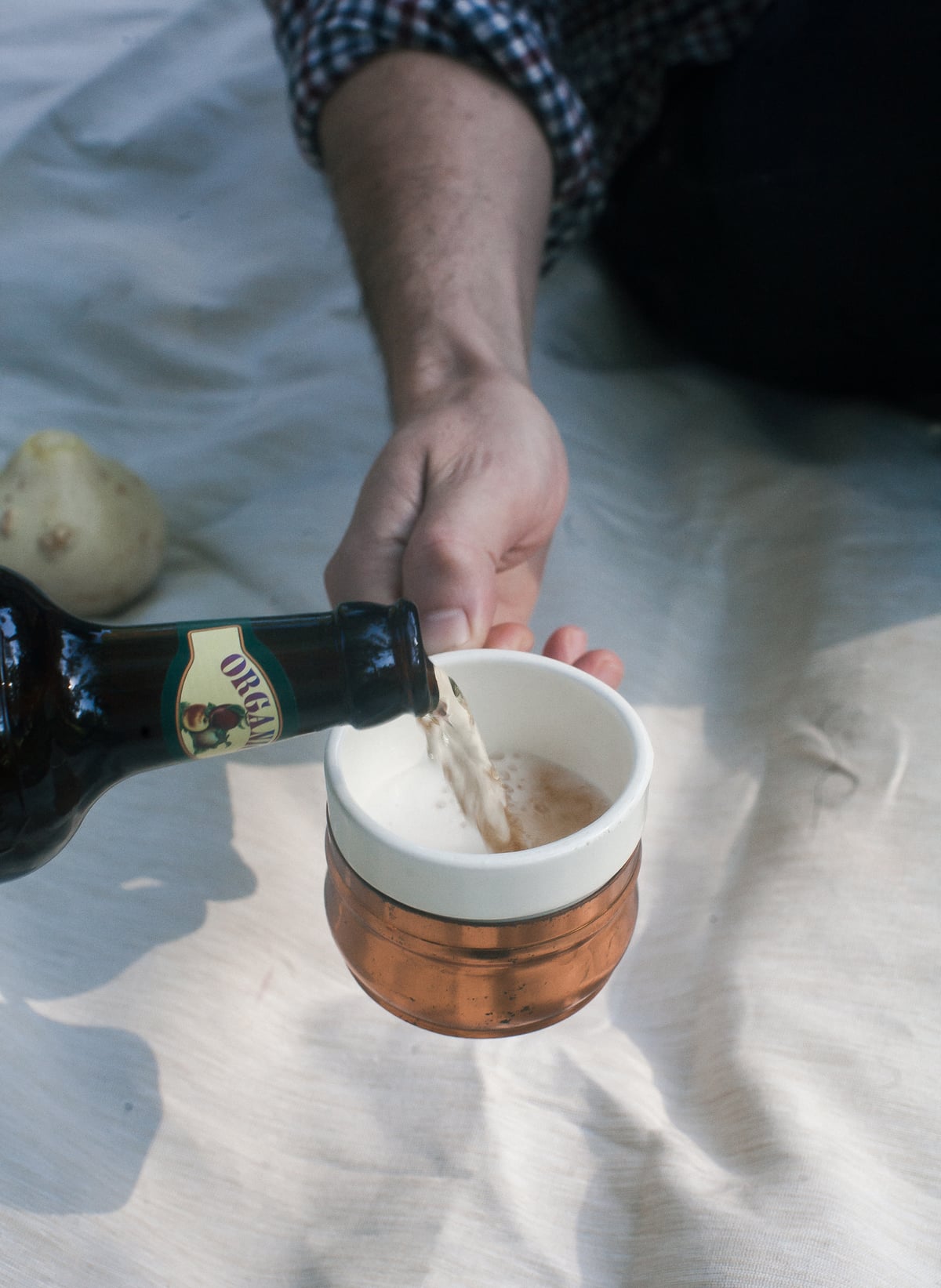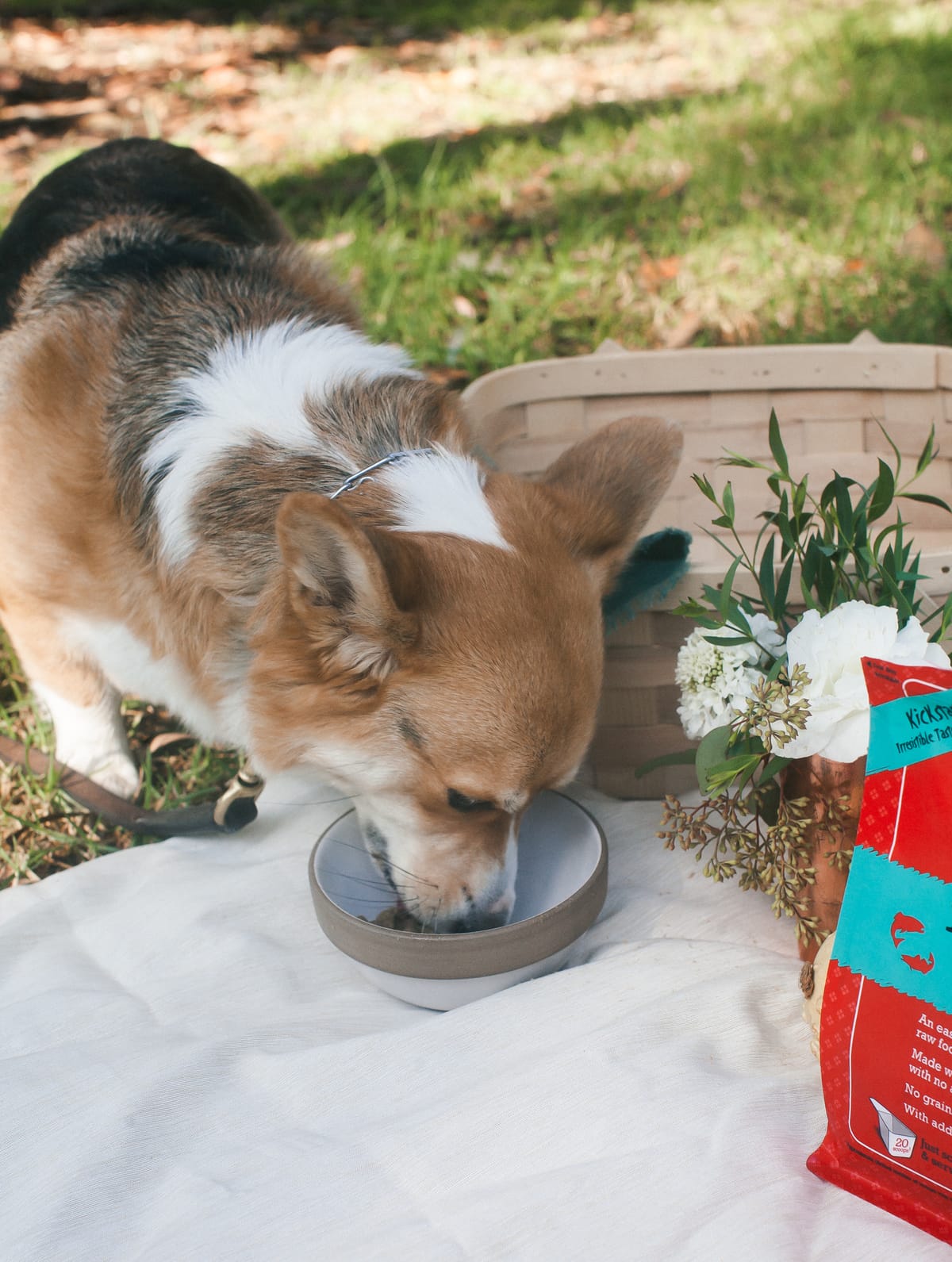 You may be asking yourself, Why is she wearing doggles? And that's a good question! Well, the answer is that she loves to stick her head out the window (like every dog) but I recently became slightly worried that a teeny rock would jump up and hurt her eyeballs so I figured maybe she needs eye protection!
She completely and wholeheartedly disagrees with me. But she surprisingly wears them and doesn't try and take them off, I honestly have no idea why she indulges me.
Josh's eyes roll back into his head every time I get her to wear them. His eyes also roll back when I make her wear her raincoat when it's raining out.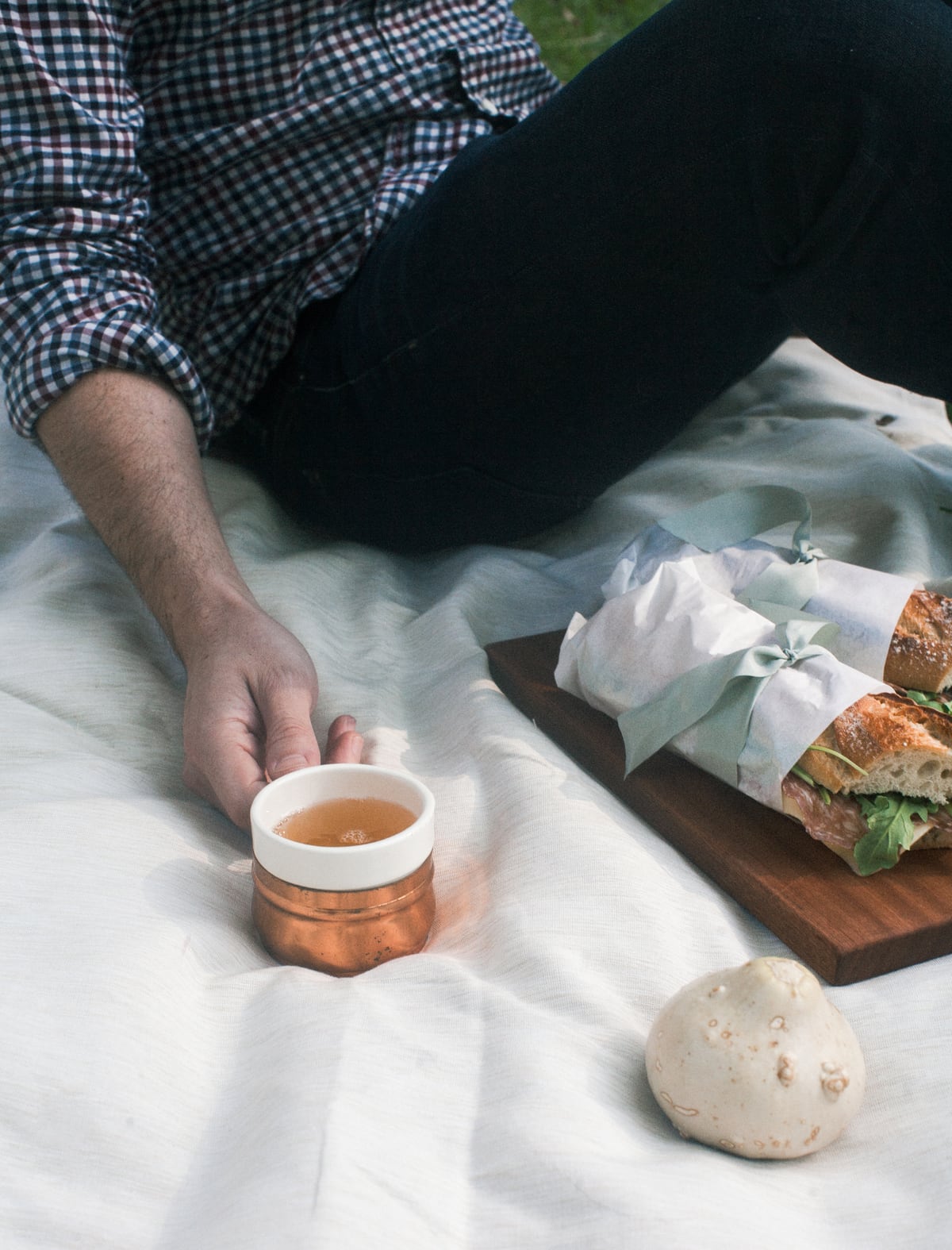 All of them are a struggle in the beginning but eventually she gives in and is like whatever mom.
As for our fall picnic: it goes something like this! Sandwiches with a bit of salami, swiss cheese, sliced cornichons and roasted squash.
We also always bring hard apple cider and some cookies. These were pumpkin amaretti cookies, which were good but not good enough to share yet!
And usually there are chips but we forgot to buy them. That's it! We keep it simple on picnics, for dogs and humans alike.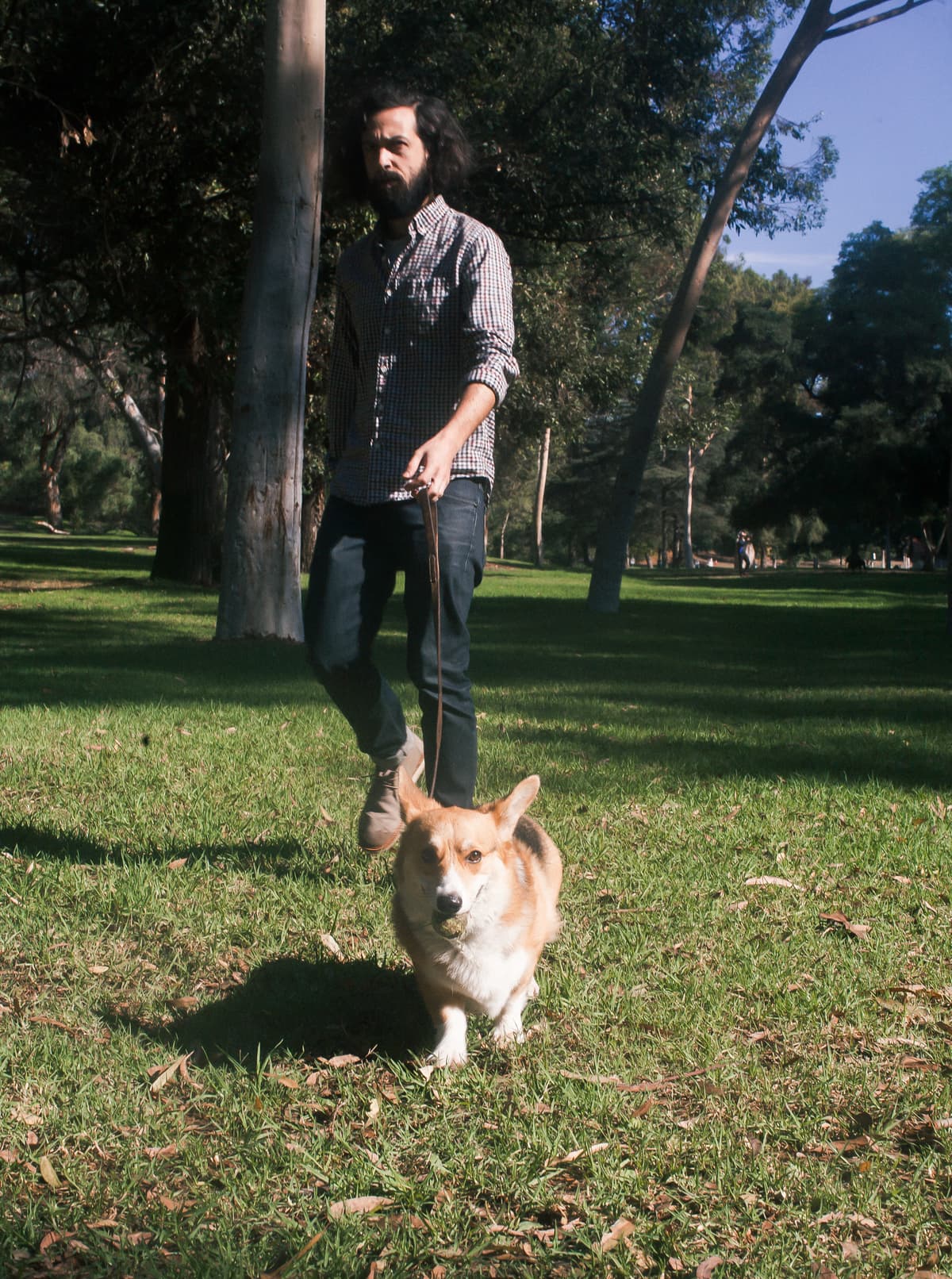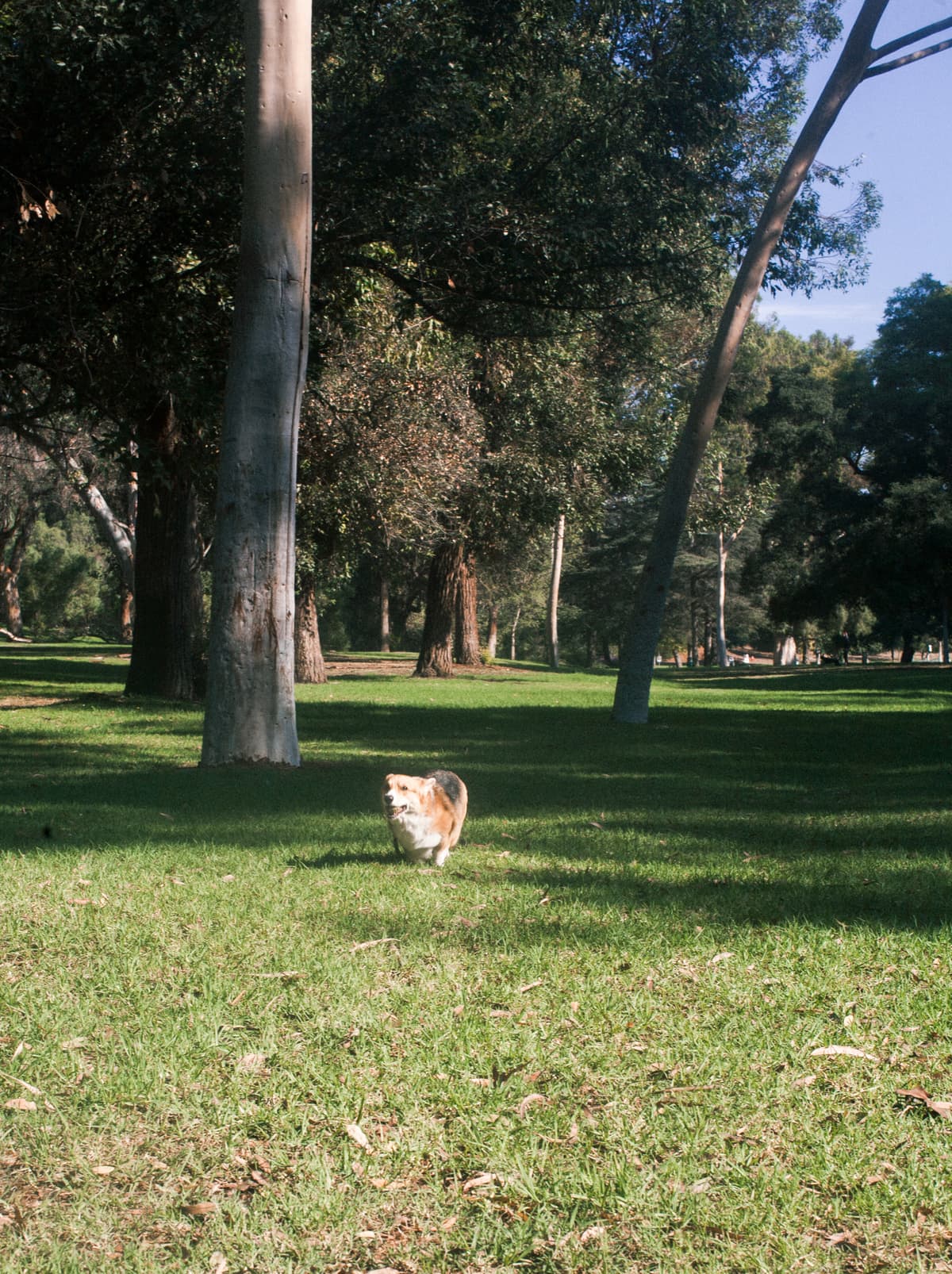 (This post is sponsored by Stella & Chewy's. Thanks for supporting that keep A Cozy Kitchen (and Amelia!) cozy! And if you like, you can post your dog's excitement about Meal Mixers via photo or video on thieir Facebook page or on your Instagram along with #MealMixerChallenge. Be sure to include the package in your shot! They're giving away a grand prize that includes $1,000 in Meal Mixers and a PetChatz pet cam valued at $400.)