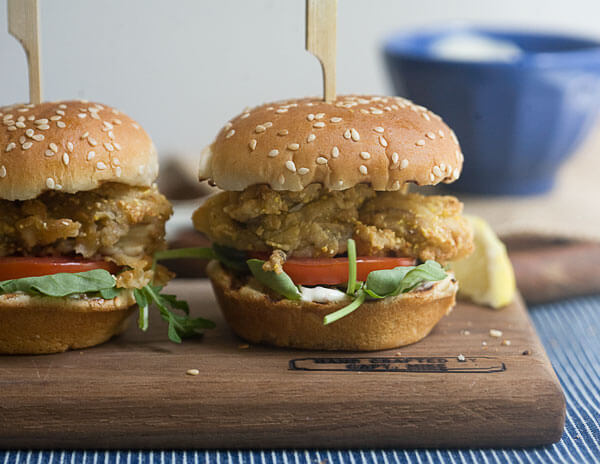 I know this is a food blog and I'm not supposed to say things like this, but the first time I ate an oyster I compared it to a booger. I thought it was FOUL. Absolutely foul. And it had nothing to do with the quality, because I made sure the first time I tried one was at a nice restaurant in Seattle. I just couldn't deal. It was a texture thing.
It took me a looong time to muster up enough courage to eat one again but I love them. Totally love. I usually opt to eat them raw with a little mignonette, hot sauce or a squeeze of lemon. If you're a non-raw-oyster-eating type of person, I feel you. But I do think you might like them in their fried state. Everything is better fried.
These fried oyster sliders are delicious. And cute! The full recipe for the batter is over on Etsy today.