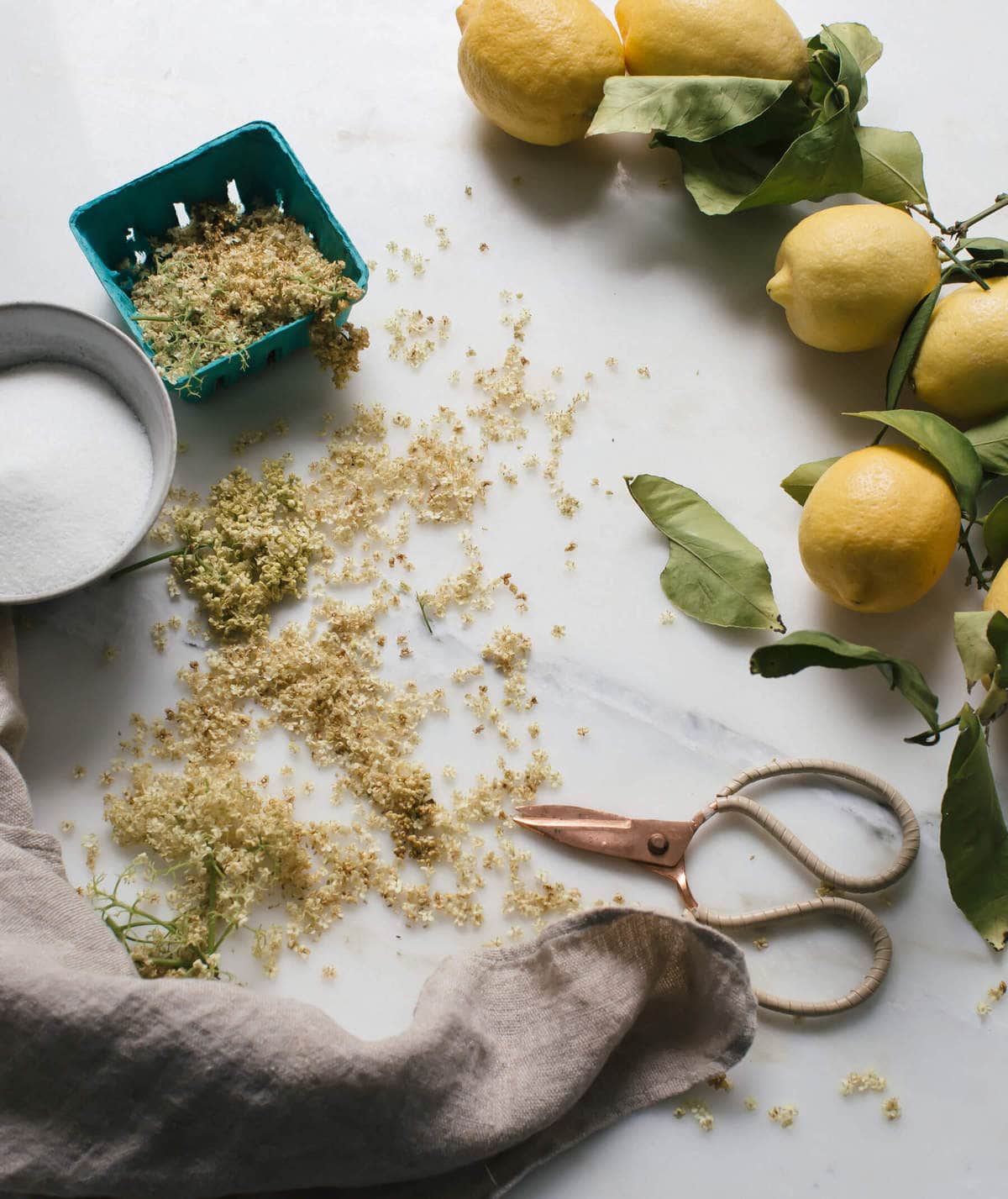 You know when your mom tells you the same story over and over and over and you just nod your head and act like you've never heard it before. This is called being nice. I do this all the time. Love that woman but OMG.
I almost started to tell you that I go to the Hollywood Farmer's Market every Sunday to buy produce but I feel like you know this very boring story and I'll probably tell you this story again when I share the rest of this very spring brunch so I'll just say that this elderflower came from the market.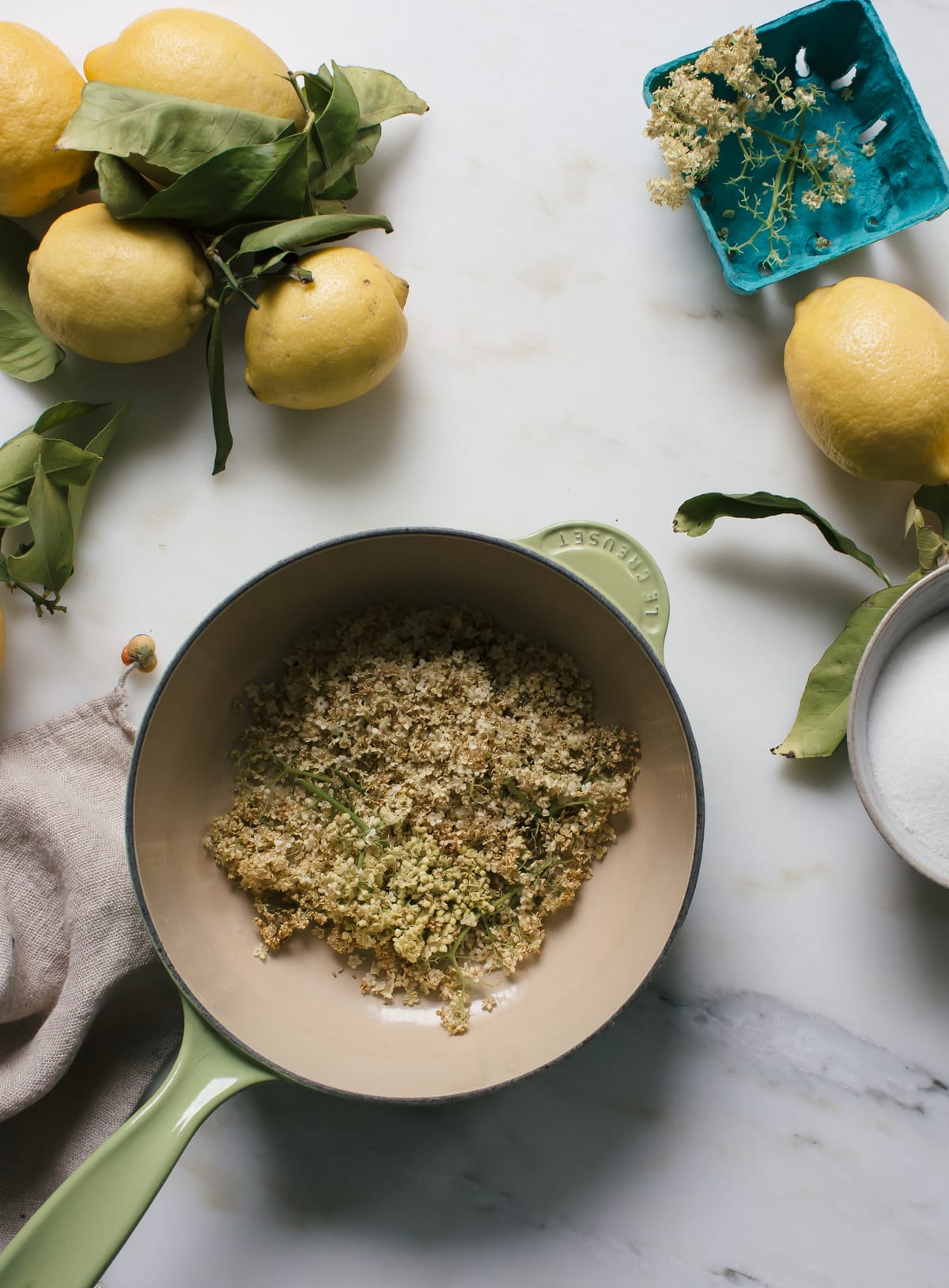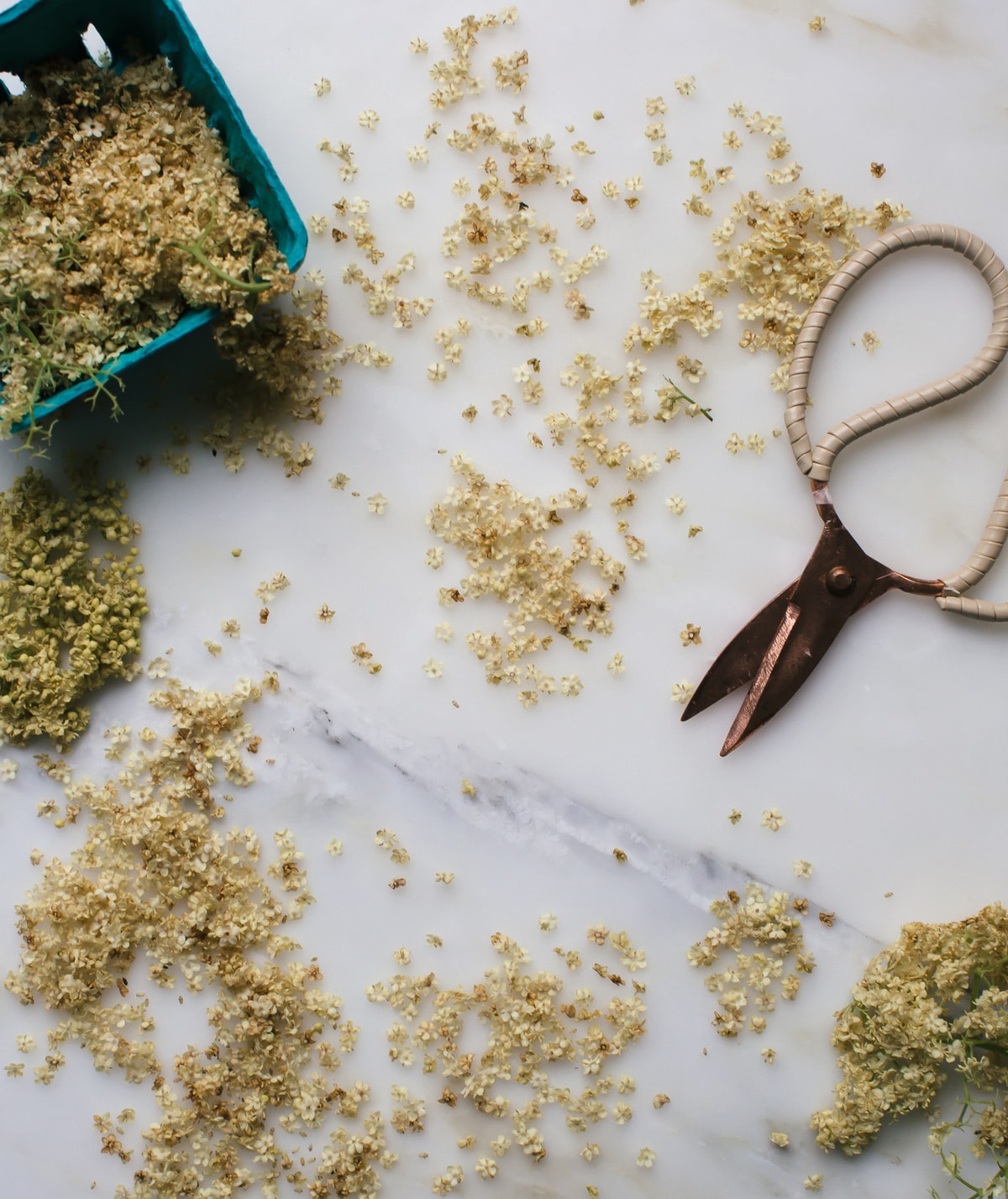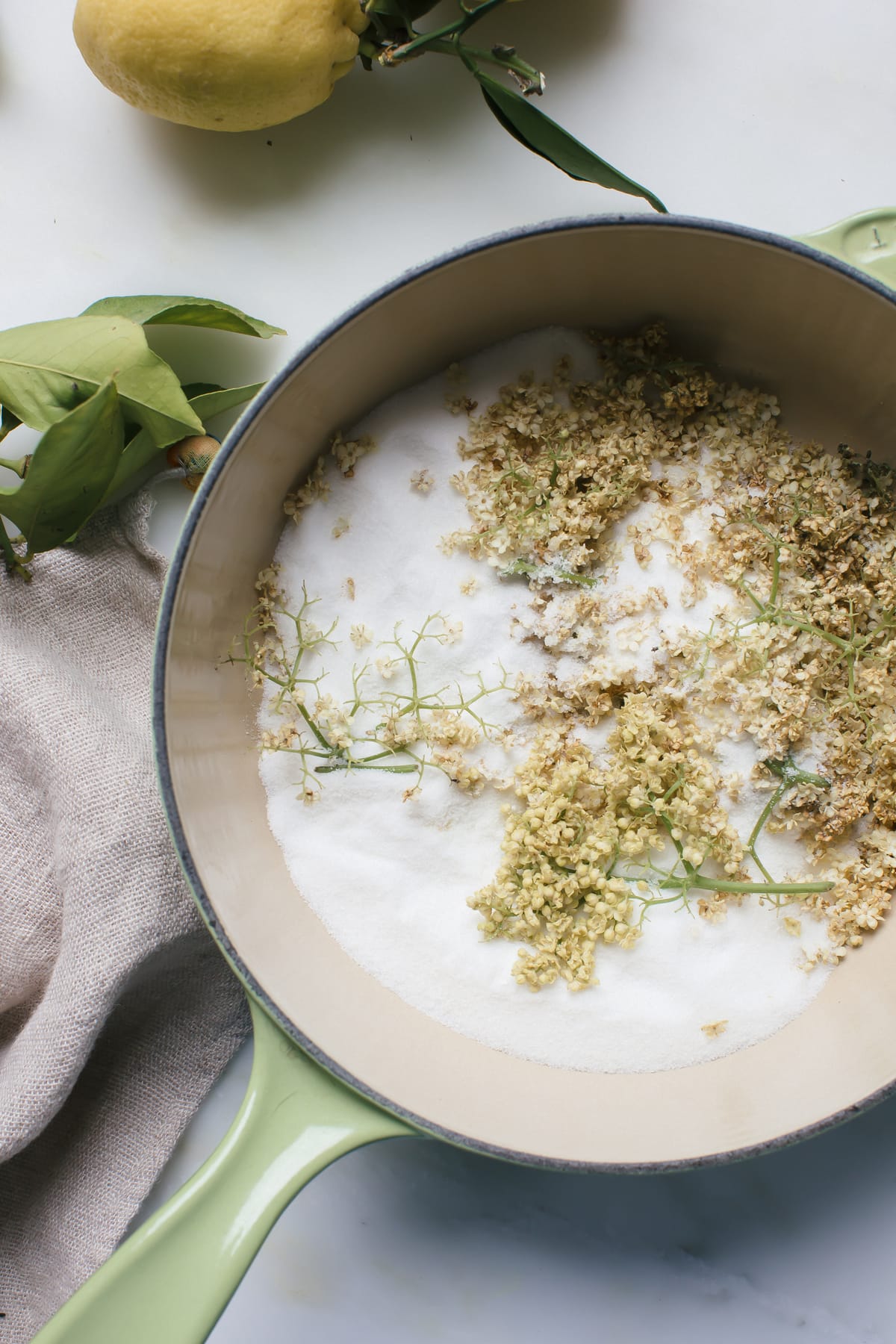 I've been wanting to make elderflower syrup for a few years but I always miss my window. The good news is that if you walk around your neighborhood and live out a scene from Kinfolk, you can clip any suckles or edible florals that you find: honeysuckle, elderflower, lavender, etc,. and use this recipe as a base.
I simmered the elderflower in sugar and water and then allowed it to steep for 1 hour. This resulted in the most fragrant, sweet syrup. It was so delicious. I squeezed a bunch of lemons and added water, chilled the whole thing and BOOM! The most delicious fragrant lemonade ever.
The good news is that elderflower, lavender and honey suckles are in bloom from now until the end of June so you gotz all the time to live your like foraging human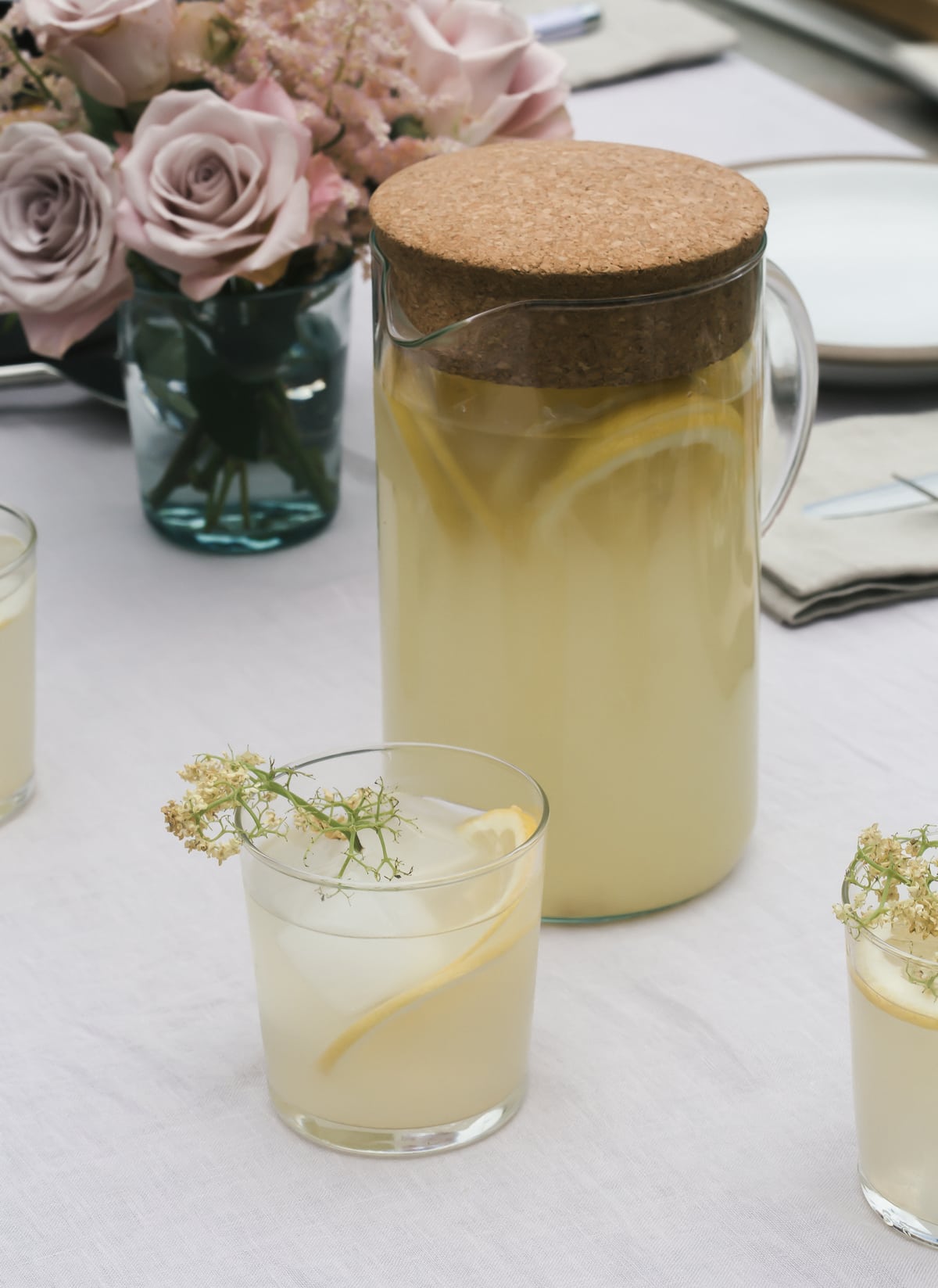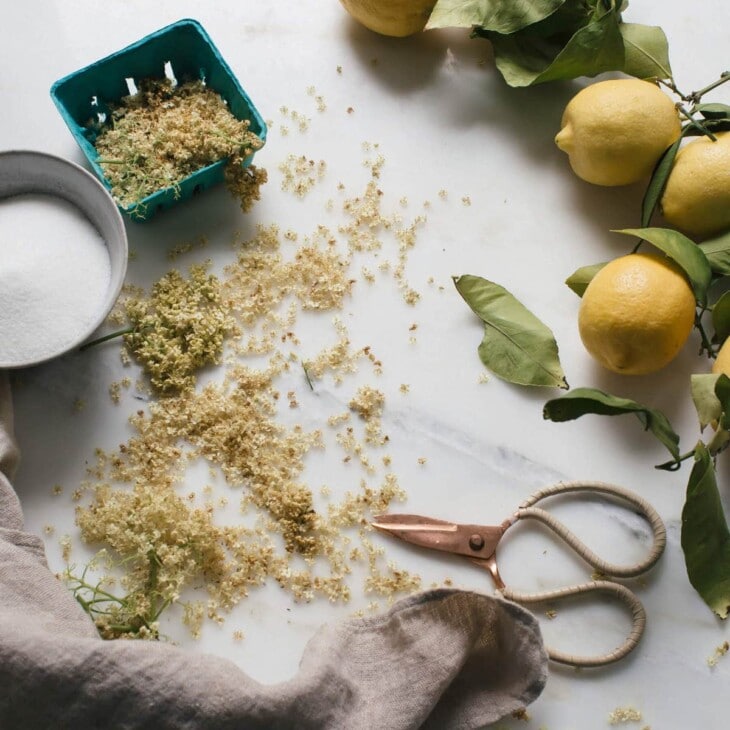 Print Recipe
Elderflower Lemonade
Ingredients
1

cup

fresh or dried elderflower

plus more for garnish

1

cup

white granulated sugar

1

cup

filtered water

1

cup

freshly squeezed lemon juice

6

cups

filtered water
Instructions
To a medium saucepan, add the elderflower, sugar and water. Set over medium heat and stir until sugar dissolves. Bring the mixture to a simmer and then immediately turn off the heat, cover the pan and allow to steep for 1 hour. Pour the syrup through a strainer and into a pitcher and discard the elderflowers.

To the strained syrup, add the freshly squeezed lemon juice and top with the water. Refridgerate until chilled, at least 2 hours. To serve, add a few ice cubes and then garnish with elderflower.