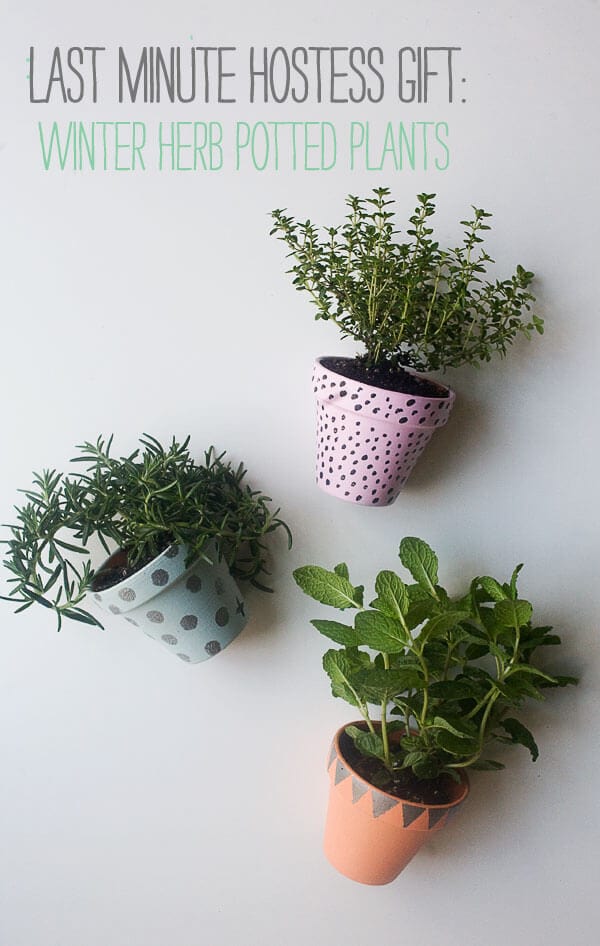 Wasn't Pie Week fun?! I kinda miss it already. I'm already scheming for a possible Cookie Week in December? And maybe more pie. Always more pie.
On Wednesday I'm headed up to the Bay Area for a very short trip for Thanksgiving, so I figured some of you might actually be heading to other people's homes, too. I love hostess gifts that have a nice personal touch, and since this time of year is so crazy, they need to be quick and easy. I looove having winter herbs in my kitchen for cooking and making cocktails. These herbs will all survive a cold winter – they're considered "aggressive" herbs, or so they say.
Supplies you'll need to make this lil' quick and easy DIY:
– 3 small terra cotta pots
– Assorted colors of acrylic paints
– Scissors
– Painter's Tape
– Acrylic Top Coat Spray
– Winter Herbs: Rosemary, English Thyme, Mint, Cilantro or Sage
– Paint brushs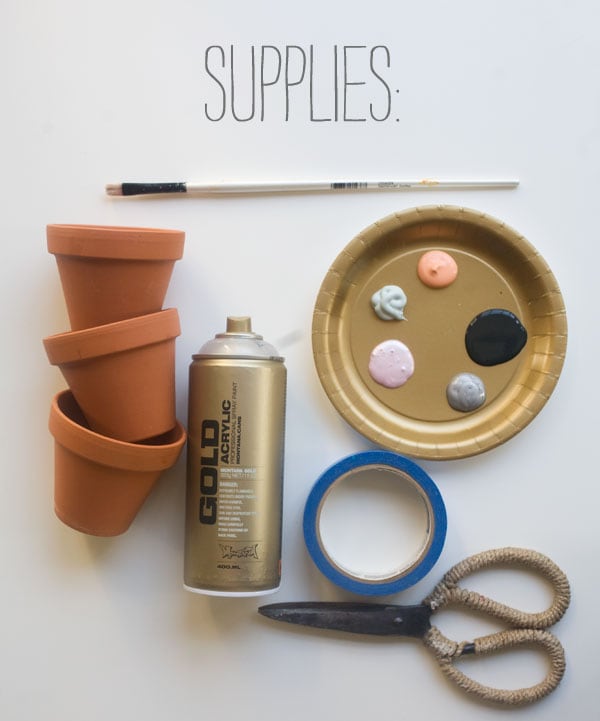 Step 1: Brush each pot with two to three coats of paint. Allow 'em to dry completely.
Step 2: You can do any sort of patterns that you like. I figured it'd be nice to do all an assortment of patterns that all sort of compliment one another. For the first one, I cut out triangles from the painter's tape and placed them on the perimeter of the pot.
I gave it two coats of metallic light gray paint, allowed it to dry and then removed the tape.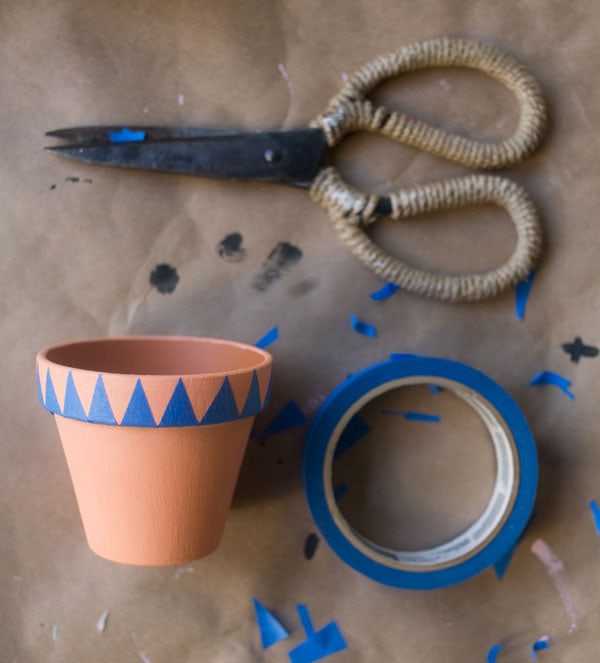 Step 3: Continue with a different pattern. I chose little hand painted dots.
For the third and final patter, I used a spouncer – which is my favorite tool and word – dipped in paint to make a larger polka dot pattern.
Step 4: I allowed the pots to dry completely, about 30 minutes, and then sprayed each pot with a clear top coat, which will help protect the terra cotta pots against moisture, weathering and overall handling.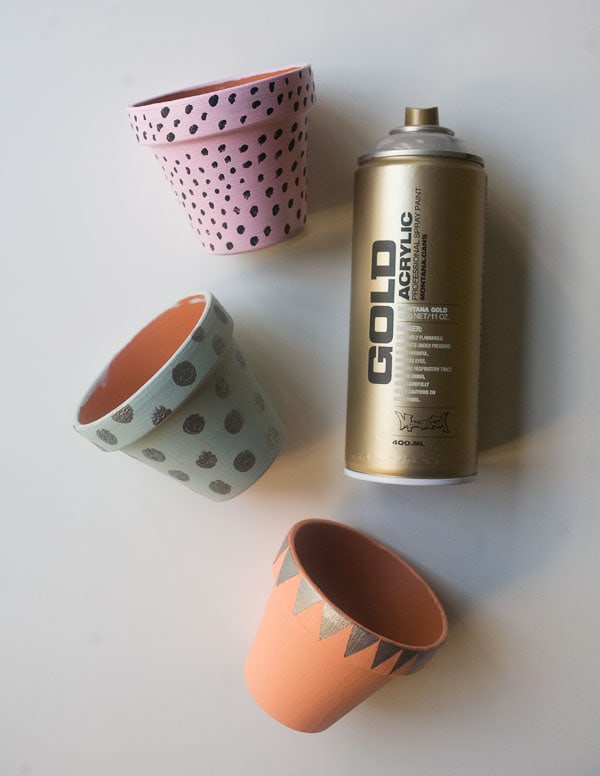 Step 5: Divide the herbs between the pots and fill with potting soil.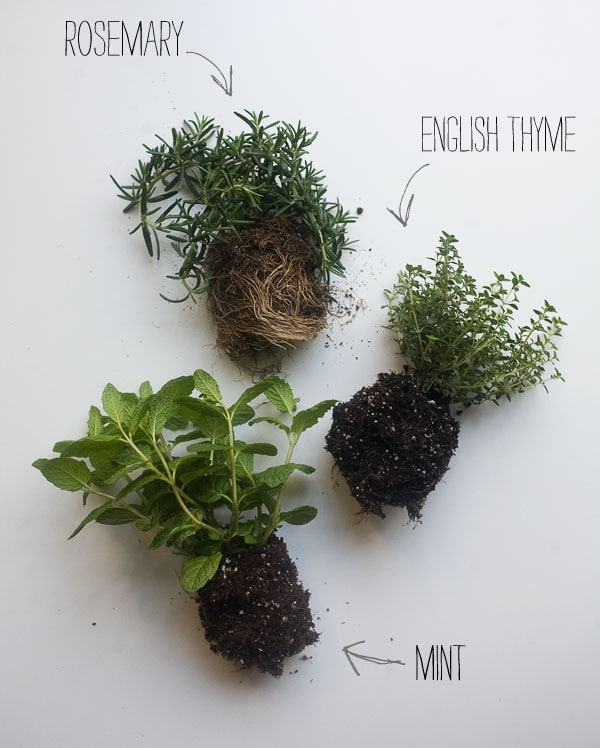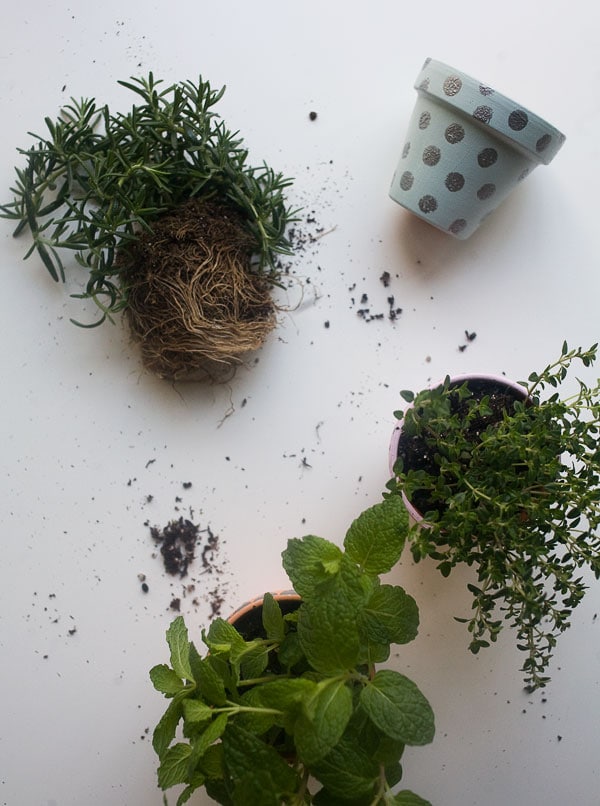 And that's it! Super easy and quick. Tomorrow I'll show you a cocktail recipe to use with one of these herbs. You know, so you can give your host the gift and then use it to make something. Super classy!