Everyone has their go-to drink. Since I'm a complicated human, I have three go-to drinks. They are as follows: my number uno: old fashioned (swoon!); my number dos: gin and tonic (I used to love you more); my number tres: dark and stormy (hai). You're familiar with a dark and stormy, yes? In case you haven't, here's the definition:
Dark and Storm-y
noun.
1. Delicious effing cocktail I like to drink. A lot.
JK JK JK…
Dark and Storm-y
noun.
1. A cocktail consisting of black rum mixed with ginger beer, garnished with a lime and served in a highball glass.
A few days ago I decided that this cocktail consisting of ginger flavors, lime flavors and dark rum flavors should combine forces and be, like, an ensemble cast…in a quick bread.
Think, It's a Wonderful Life or something, quick bread-style. Uncle Billy would totally be the rum, and George would be the ginger…and Mary…and…I'll stop now.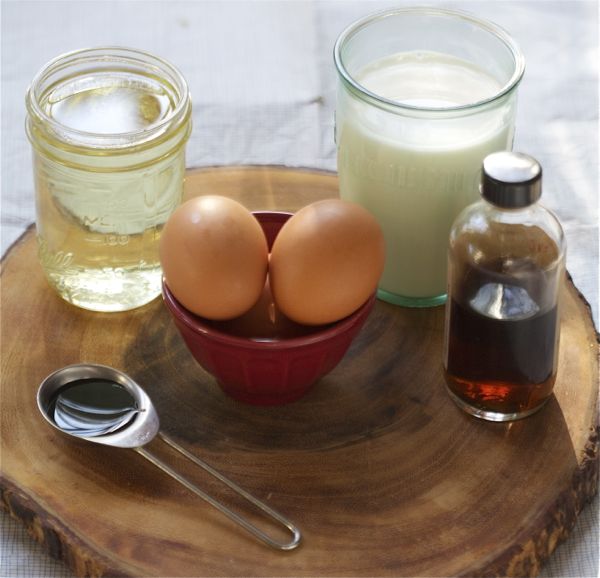 But for real, this bread is a dream.
And in typical quick bread-form, this mixes together in about 15 minutes. There's the wet ingredients: vegetable oil, eggs, molasses, dark rum and milk.
Let's talk rum.
Ok, so if you have rum in your little home bar, first, congratulations on being an adult and having a home bar; second, use what you have.
If you're feeling splurgy, go and buy a new bottle of Myer's Original Dark Rum. (Or you can even buy a mini bottle, like the ones they have in hotel mini bars.)
Myer's is dark and rich and molasses-y. Yum.
Other brands that will be great substitutes: Kraken or Gosling's Rum.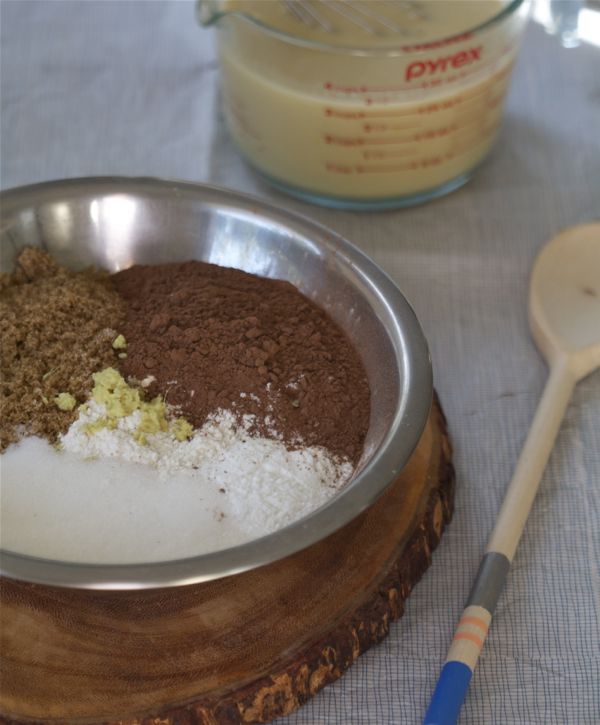 I like to think that this quick bread is like an updated version of that very American Christmas rum cake people grew up on.
I never had that; instead, we had those awful, dried out loaves of Panettone in a cardboard box.
Bread shouldn't come in a cardboard box!!! That's a bad sign.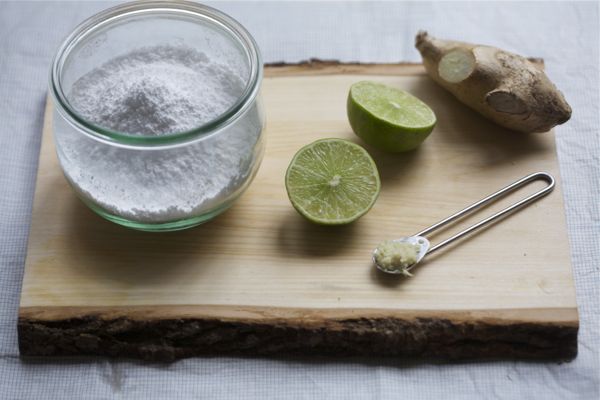 Here's the thing about this glaze situation: you don't really need it. I liked the bread without it. I LOVED the bread without it.
The lime glaze makes this bread more like a dessert than a breakfast snack or an afternoon snack. If you're into that sort of thing (like eating dessert for breakfast), then I like you, and please make the glaze.
As a breakfast enthusiast, I want to eat this thing warm with a cup of coffee in pajamas that are too big for me. Think VERY unattractive flannel snowflake pajama bottoms and a t-shirt with paint marks on it. **BLISS**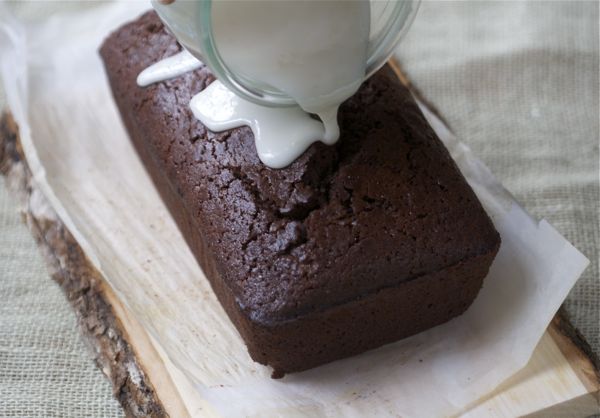 Dark and Stormy Quick Bread w/Lime Glaze
Dry Mix:
2 1/4 cups all-purpose flour
1 cup white granulated sugar
1/2 cup light brown sugar
3/4 cup unsweetened cocoa powder
1 1/2 teaspoons baking powder
1 1/4 teaspoon freshly grated ginger
Pinch ground cloves
3/4 teaspoon salt
Wet Mix:
1 1/4 cup milk
1 cup vegetable oil
1/4 cups dark rum
1 tablespoons molasses
3 large eggs
Glaze:
1 cup confectioner's sugar
1 tablespoon lime juice (from 2 limes)
1 tablespoon milk
1 teaspoon lime zest (garnish)
1. Pre-heat oven to 325˚F. Lightly grease a 9×5-inch loaf pan with vegetable oil and dust with a tablespoon of all-purpose flour.
2. In a large bowl, mix together all-purpose flour, white sugar, brown sugar, cocoa powder, baking powder, fresh ginger, cloves and salt.
3. In a 2-cup measuring cup or medium bowl, measure out the milk. To the milk, add the vegetable oil, rum, eggs, molasses and mix until combined.
4. Pour the wet ingredients into the bowl with the dry ingredients, mixing until just combined, being sure not to over mix. Transfer the batter to a prepared loaf pan.
6. Bake the quick bread for 1 hour, or until a tester inserted into the center comes out clean. Invert bread onto a rack to cool.
7. While bread is cooling, mix up the glaze. To a small bowl, sift in the powdered sugar. Add the lime juice and milk; using a fork, mix until smooth.
8. When the bread is slightly cooled, pour the glaze on top. Garnish with lime zest. To store, wrap the bread tightly in plastic wrap and it will stay moist for up to 3 days.
Yields 1 large loaf
Inspired by Ideas In Food