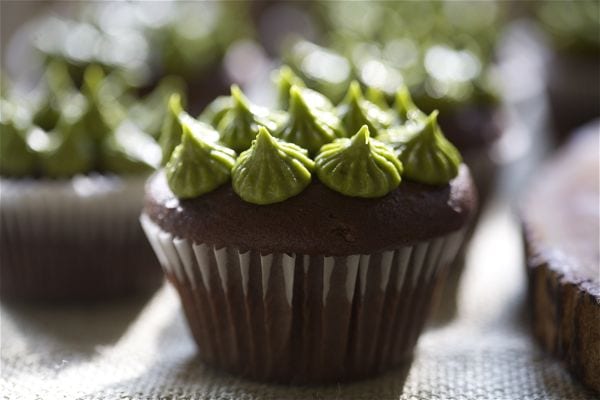 There are two things–no wait, three things you should know about me:
1. I cry during every episode of Parenthood.
2. I love to take secret, sneaky pictures of strangers doing strange things in public.
3. I sometimes eat cupcakes with a fork. Like Elaine's boss in Seinfeld.
What do we think of people who eat things like cupcakes, French fries, candy bars and snow cones with a knife and fork? Are they dumb? Or just plain sophisticated? I vote BOTH.
Last week I combined numbers two and three and took a picture of a stranger eating a chocolate chip cookie with a fork and knife. He was out in public TOTALLY SHAMELESS. I took a sneak pic and thought about putting it up on Twitter, but then felt guilty. Here's this guy doing a very private thing out in public and I'm about to take a picture and laugh at him to my internet friends. So I didn't.
These cupcakes are delicious. Weirdly delicious. Fork and knife totally optional.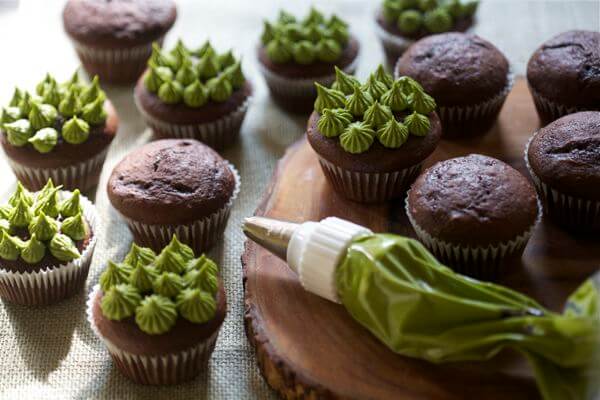 These cupcakes are dang delicious. Are we over cupcakes now? I feel like I haven't made a cupcake on this blog in more than a year.
Cupcakes are like the popular girl in school that you sort of have a girl crush on and then she says one too many flighty comments that make your eyes roll and then you're over her.
Cupcakes are usually too sweet, too overly decorated and just too overly present.
But I needed something to put this green tea frosting that was in my brain, so here we are.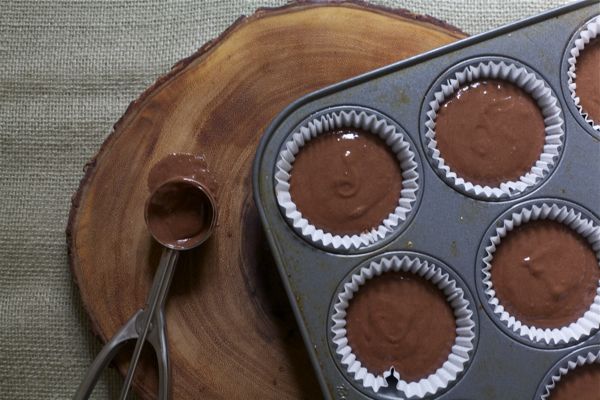 These cupcakes are chocolate-EY! And they have a secret ingredient in them which makes them super light and fluffy. That's right, Sprite. The carbonation in the soda helps with the overall airiness in these cupcakes. It's science.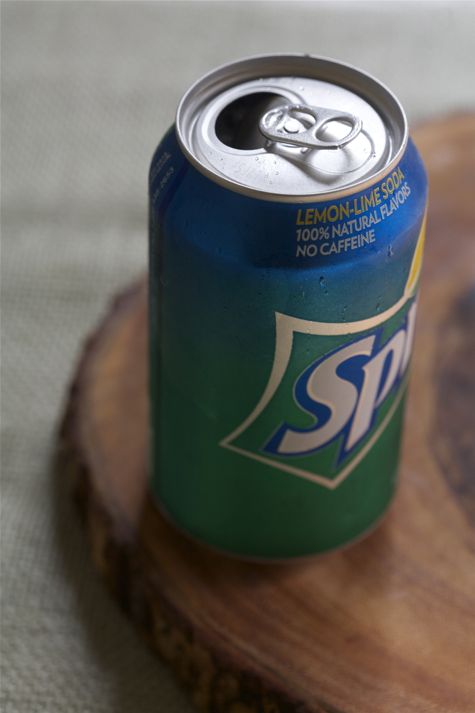 Let's talk matcha powder!
Matcha powder can usually be found at any tea shops or grocery stores. They sell it at Whole Foods too, or you can buy it online here or here.
I love mixing matcha powder with half hot water and half warm milk. I'm currently on a 3pm green tea latte habit which I can't get enough of. To make it I mix a teaspoon of matcha powder with half a cup of hot water and a half a cup of warm milk. Divine!
Matcha powder is just green tea leaves deveined and stone ground until it reaches a very fine powder. It dissolves really quickly in hot water and seamlessly in this buttercream frosting.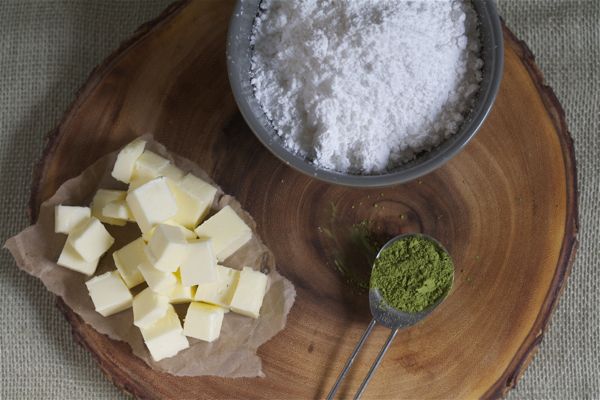 These cupcakes are chocolatey, moist and super light and airy, while the green tea frosting has a comforting flavor that warms you right up.
I loooove dhese cupcakes..and this is coming from a girl who'd usually rather have a biscuit.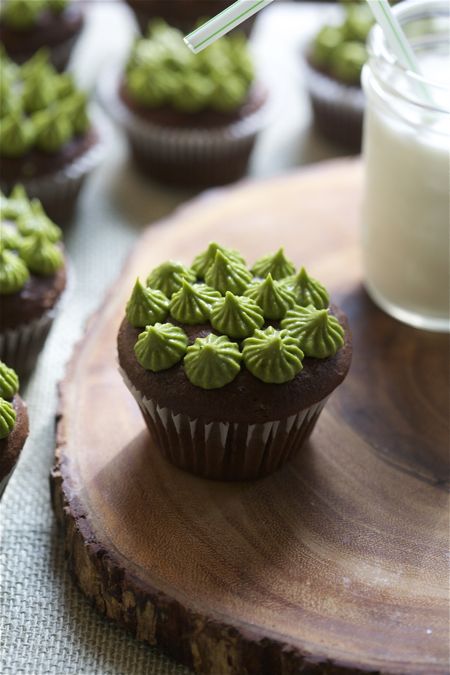 Dark Chocolate Cupcakes with Matcha Green Tea Frosting
Print this recipe!

Cupcakes:
2 cups Sprite (do not use diet!)
1 cup dark unsweetened cocoa powder
1/2 cup (1 stick) unsalted butter, cut into 1-inch pieces
1 1/4 cups granulated sugar
1/2 cup firmly packed dark brown sugar
2 cups all-purpose flour
1 1/4 teaspoons baking soda
1 teaspoon salt
2 large eggs
Frosting:
1 cup (2 stick) unsalted butter, room temperature
4 cups of powdered sugar
3 tablespoons matcha powder
4 tablespoons buttermilk
1. Preheat the oven to 325 degrees F. Generously spray the inside of the cupcake liners with nonstick cooking spray.
2. In a small saucepan, heat the Sprite, cocoa powder, and butter over medium heat until the butter is melted. Add the sugars and whisk until dissolved. Remove from the heat and let cool. In a large bowl, whisk the flour, baking soda, and salt together.
3. In a small bowl, whisk the eggs until just beaten, then whisk them into the cooled cocoa mixture until combined. Gently fold the flour mixture into the cocoa mixture. The batter will be slightly lumpy–do not overbeat, as it could cause the cake to be tough.
4. Pour the batter into the prepared cupcake liners/tin and bake for about 20 minutes, rotating the pan halfway through the baking time, until a small skewer inserted into the cake comes out clean. Transfer the cupcakes to a wire rack to cool completely.
5. Meanwhile, add the butter to a medium bowl. Sift the powdered sugar and matcha powder over the butter and add the buttermilk. Using a hand-mixer, beat until smooth, about 1-2 minutes, being sure not to over beat the butter. You might need to add 1 more teaspoon of buttermilk to reach the right consistency. Transfer to pastry bag with a 4B star tip. If you like you can pipe it in a circular motion, or you can pipe it like I did and make little stars.
Recipe for cupcakes adapted from here
Yields 24 cupcakes