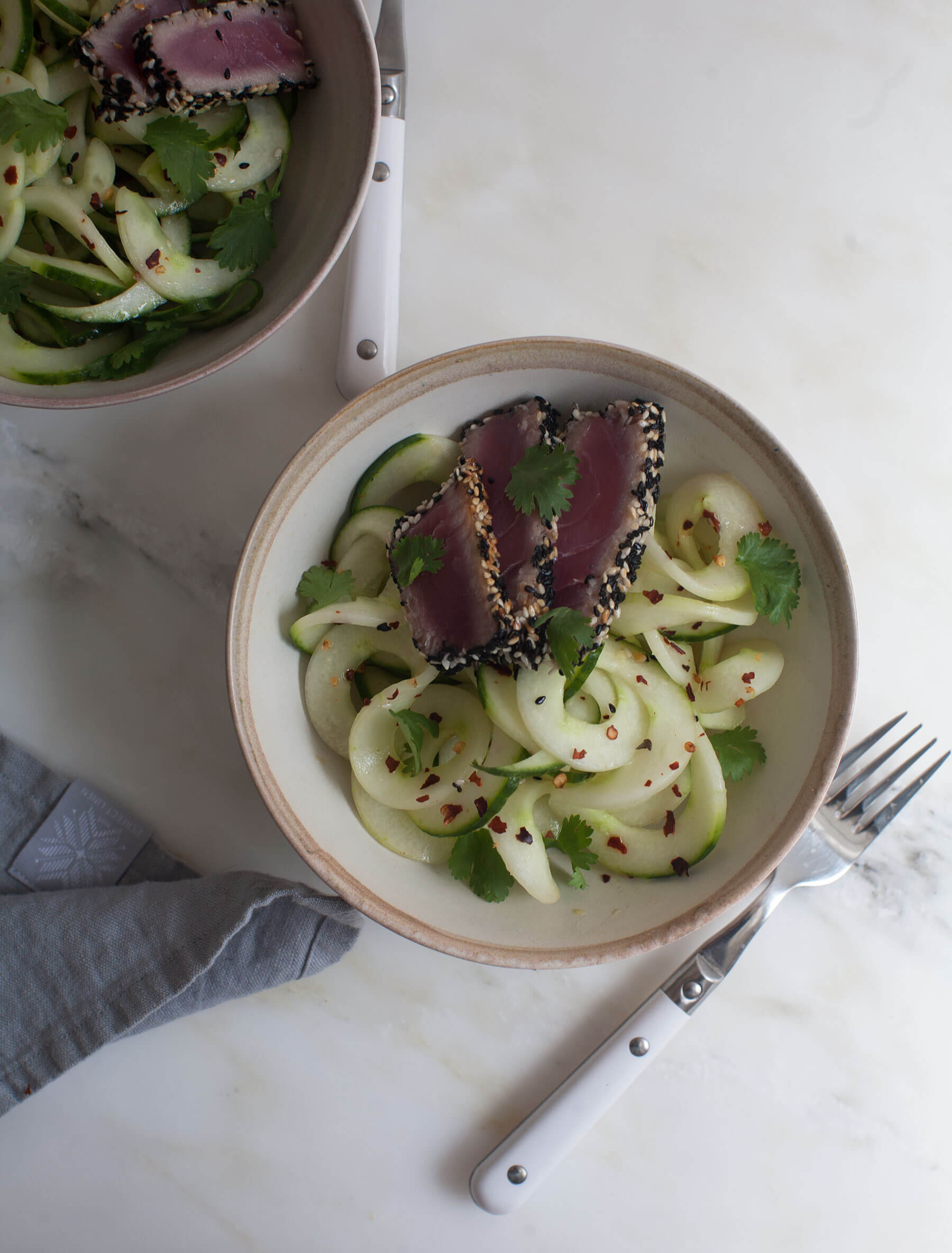 You know a few weeks ago when I was like, Everyone chill on this autumn talk. Now, I'm all about fall. I want the cool, crisp weather. I want the changing leaves and the apples. Give me all the apples! Unfortunately LA weather has not been all that cooperative. It's been ridiculously hot.
So hot that I've been using that gun emoji a lot. It's been a dark week. I've used this terrible weather as an excuse to break out Ali's new spiralizer that she sent me. If you don't know Ali, you should! She's the queen of spiraling vegetables.
This recipe was inspired by my favorite Chinese appetizer. It's a dish I always order when it's hot outside. They smash cucumbers and toss them with a bit of chili flake, sesame oil, rice wine vinegar and salt. It couldn't be simpler.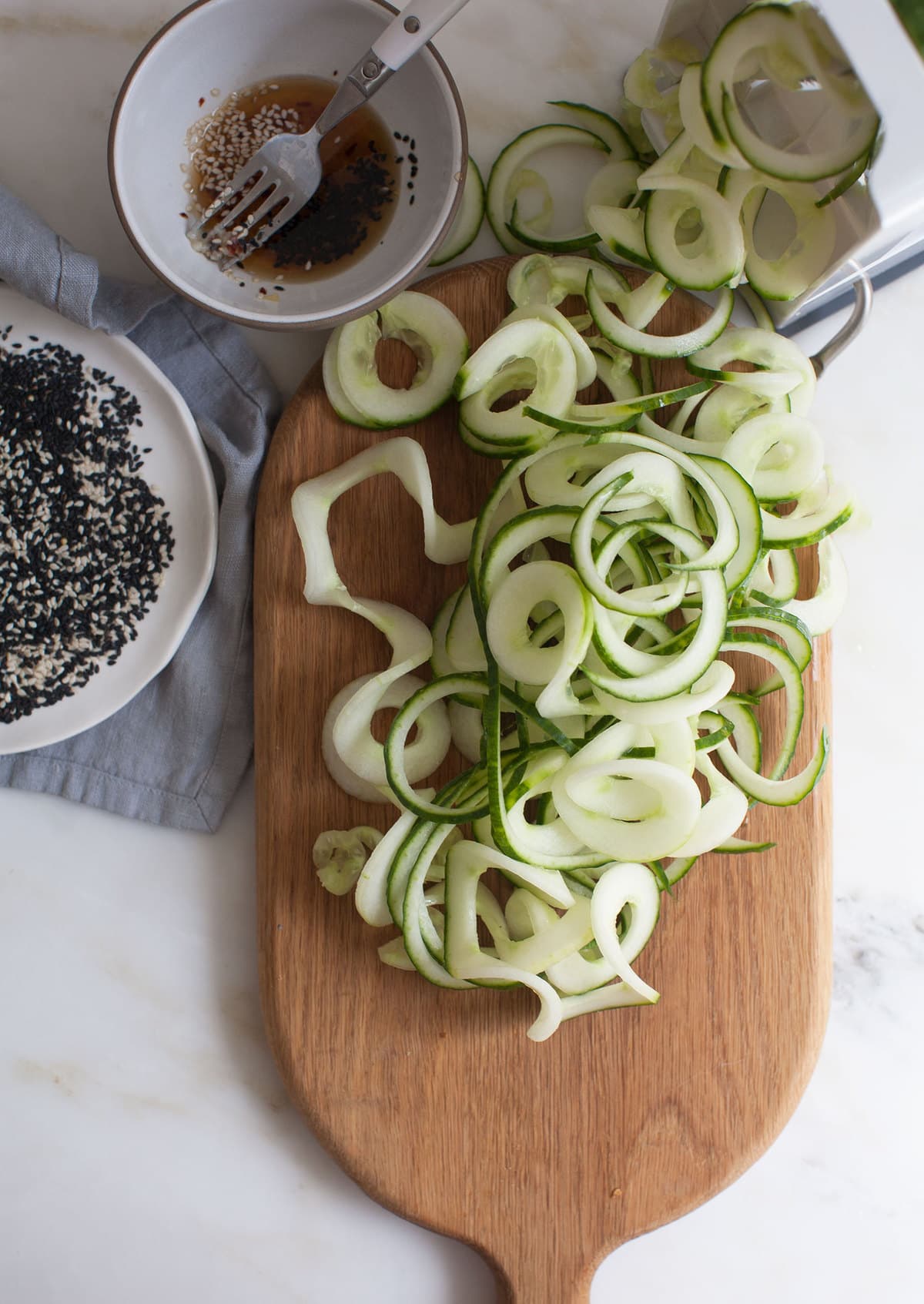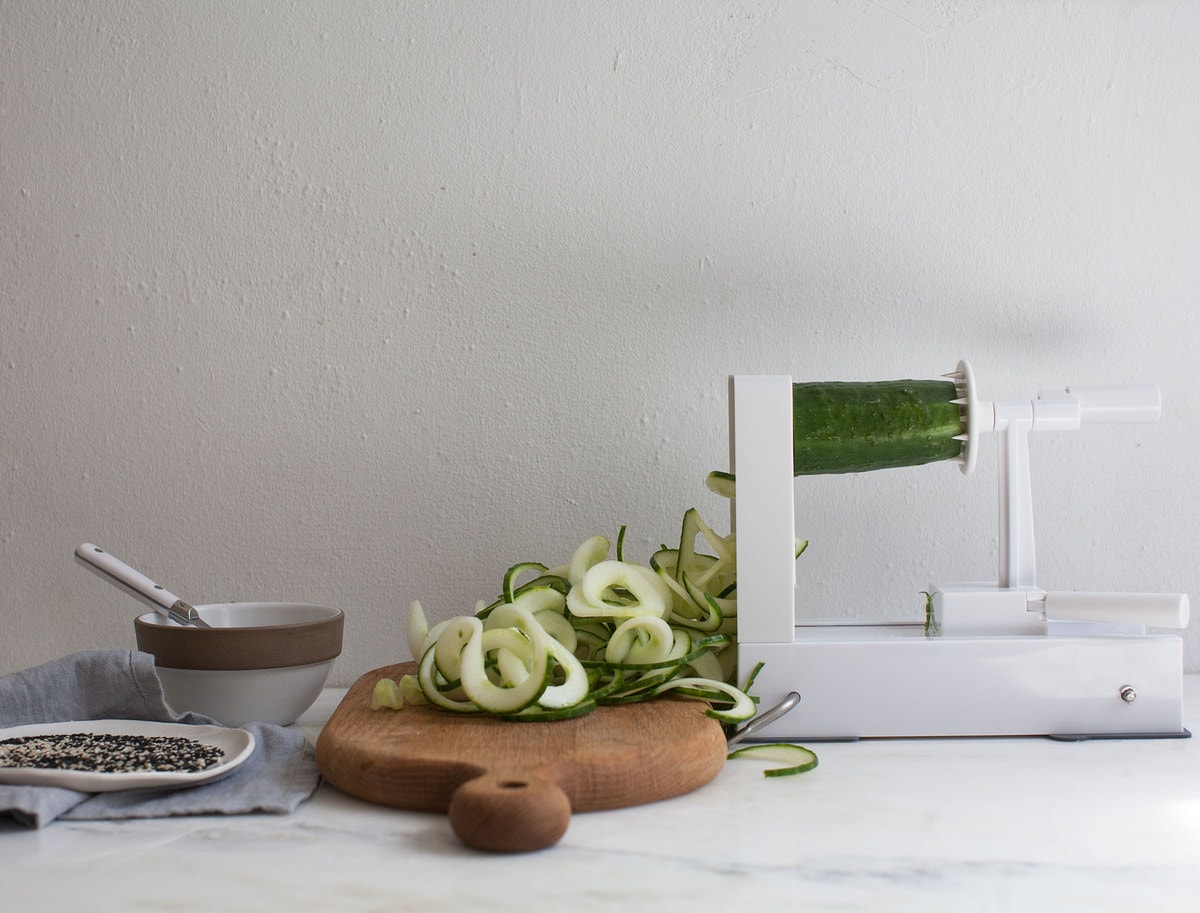 I took that idea and spiralized a cucumber, tossed them with a dressing and seared off a piece of ahi tuna. It makes that appetizer a bit more meal-like. It's refreshing, simple, filling and really easy to throw together in like 15 minutes, which is what I need when I'm being pounded by summer's last (hopefully) oppressive ass heatwave.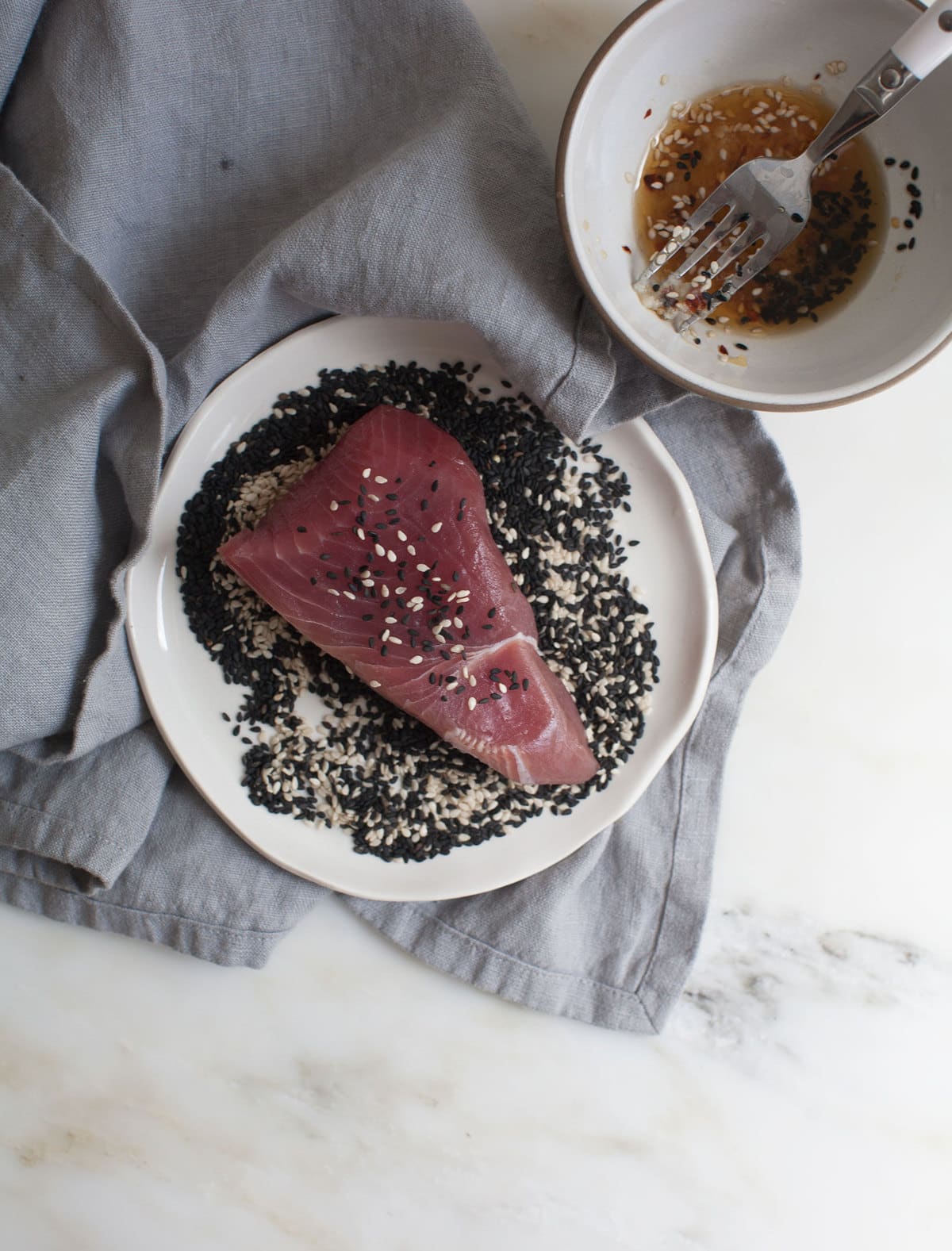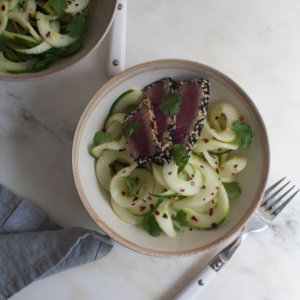 Cucumber Noodle Salad with Sesame-Crusted Tuna
Print
Ingredients
1

large cucumber

,

or 2 Persian cucumbers

1

tablespoon

rice wine vinegar

1

tablespoon

sesame oil

1

garlic clove

,

zested

Sea salt

1/4 to 1/2

teaspoon

red pepper flakes

4

ounces

of sushi-grade tuna

3

tablespoons

white or black sesame seeds

,

or a mix of both!

Cilantro leaves, as garnish
Directions
Start by spiralizing your cucumber. Since mine was a large cucumber, I ended up cutting it in half to make it a bit easier. I spiralized the cucumber with Blade A. Really B or C would be fine, too. Set the cucumber noodles aside.

In a medium bowl, whisk together the rice wine vinegar, sesame oil, zested garlic clove, red pepper flakes and a 1/2 teaspoon of salt. Add the spiralized cucumber to the medium bowl and toss until thoroughly coated. Set aside.

To a small plate, spread out the sesame seeds and lightly mix in a few pinches of salt. Add the tuna to the plate and coat it thoroughly with sesame seeds. In a small skillet, set over medium-high heat, add a few tablespoons of olive oil. When the oil is hot, add the tuna and cook on one side for about a minute seconds; flip the tuna over and cook on the opposite side for an additional minute. Transfer to a cutting board and cut the tuna into slices.

To assemble, divide the noodles amongst two bowls. Top with the slices of tuna and a few leaves of cilantro.