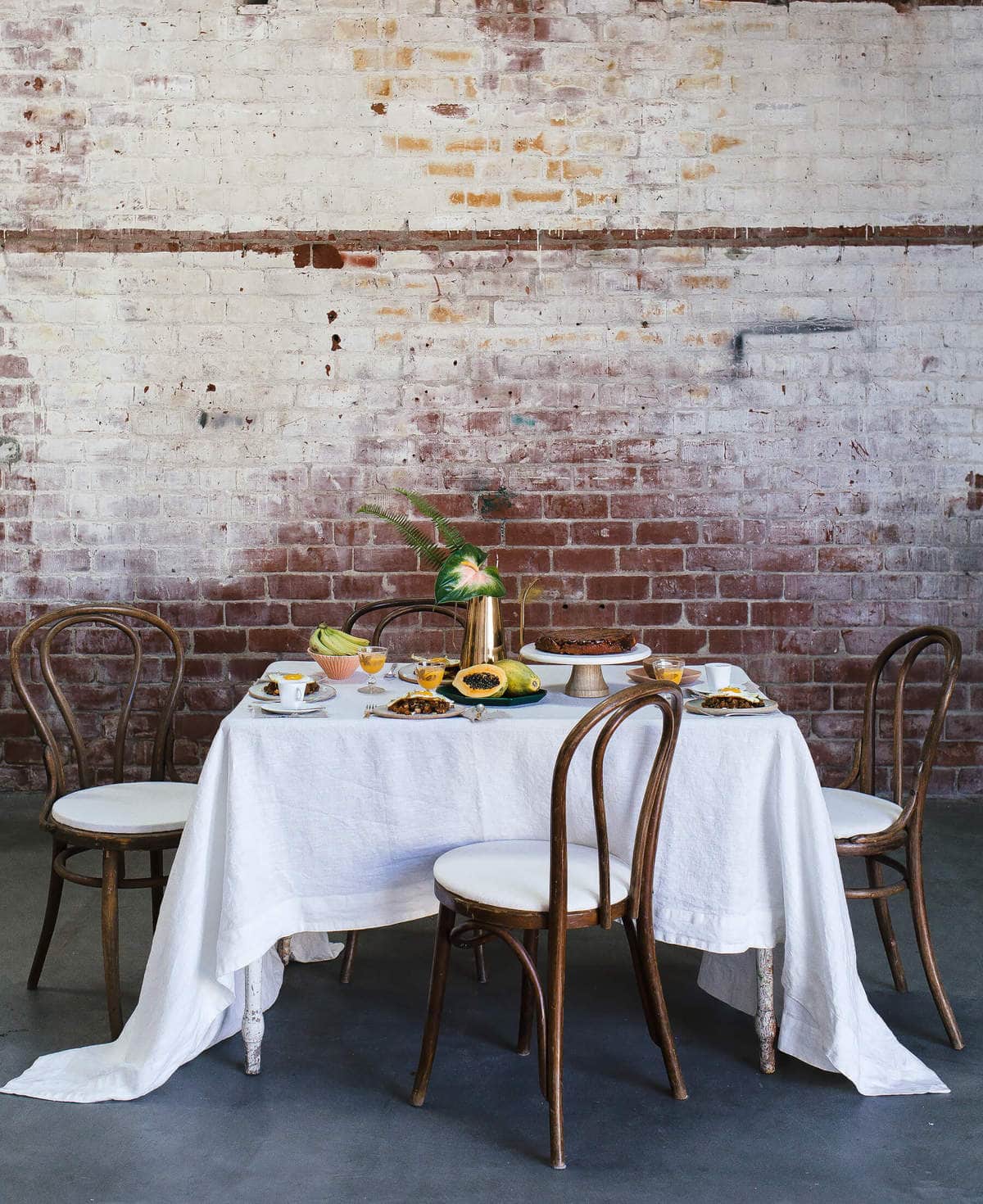 Hiiiii from high in the sky. I'm on my way to Atlanta to speak at Create + Cultivate. But first, I wanted to tell you about this little brunch I threw last weekend.
Growing up part of my childhood in South Florida, Cuban culture was ever-present. At family parties, Celia Cruz was always playing. As a teenager, my friends and I always went to Calle Ocho–which if you've never been–is so much fun and mayhem all at the same time. And most Sundays, mass was usually followed by brunch at this little Cuban restaurant down the street from our house.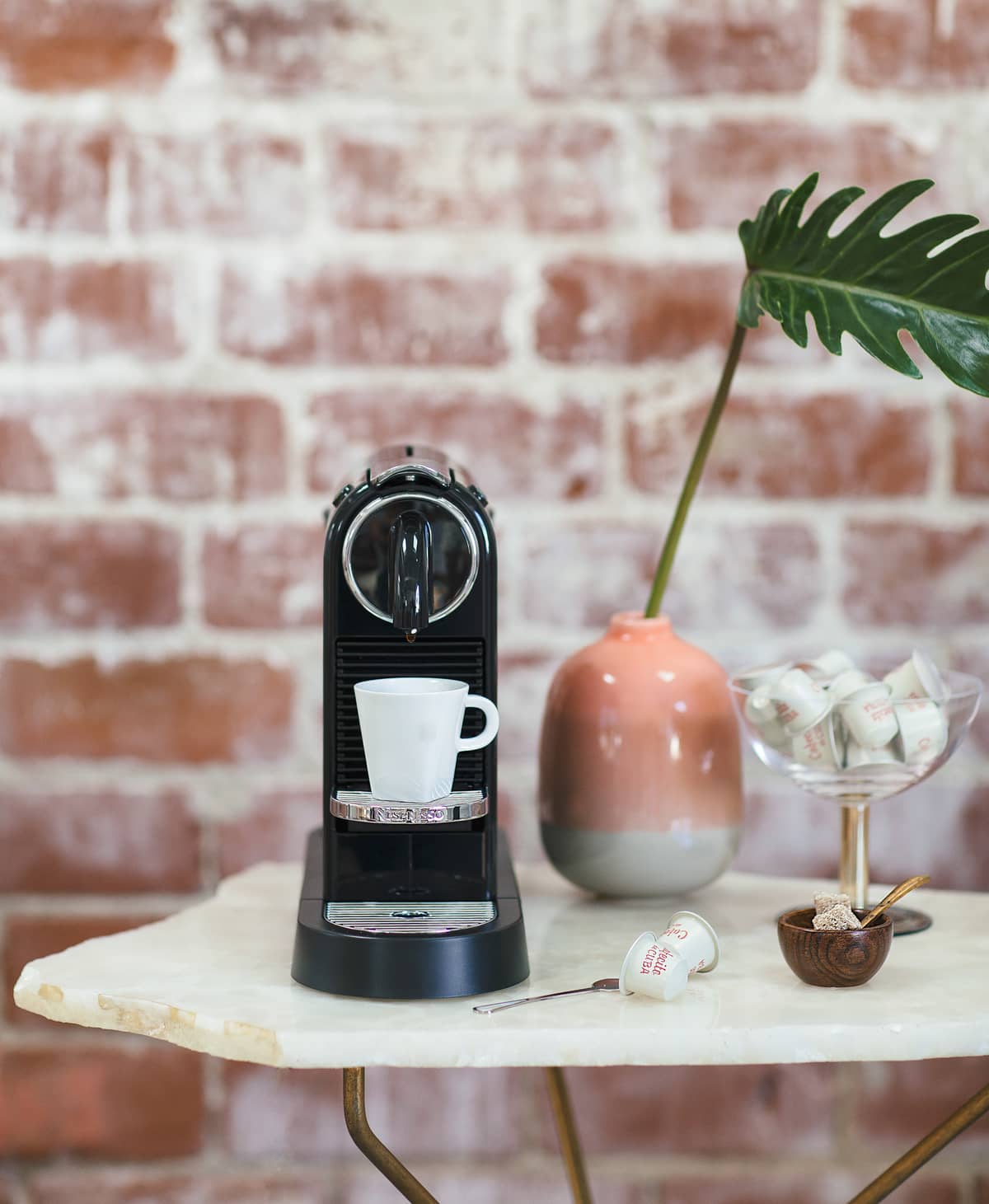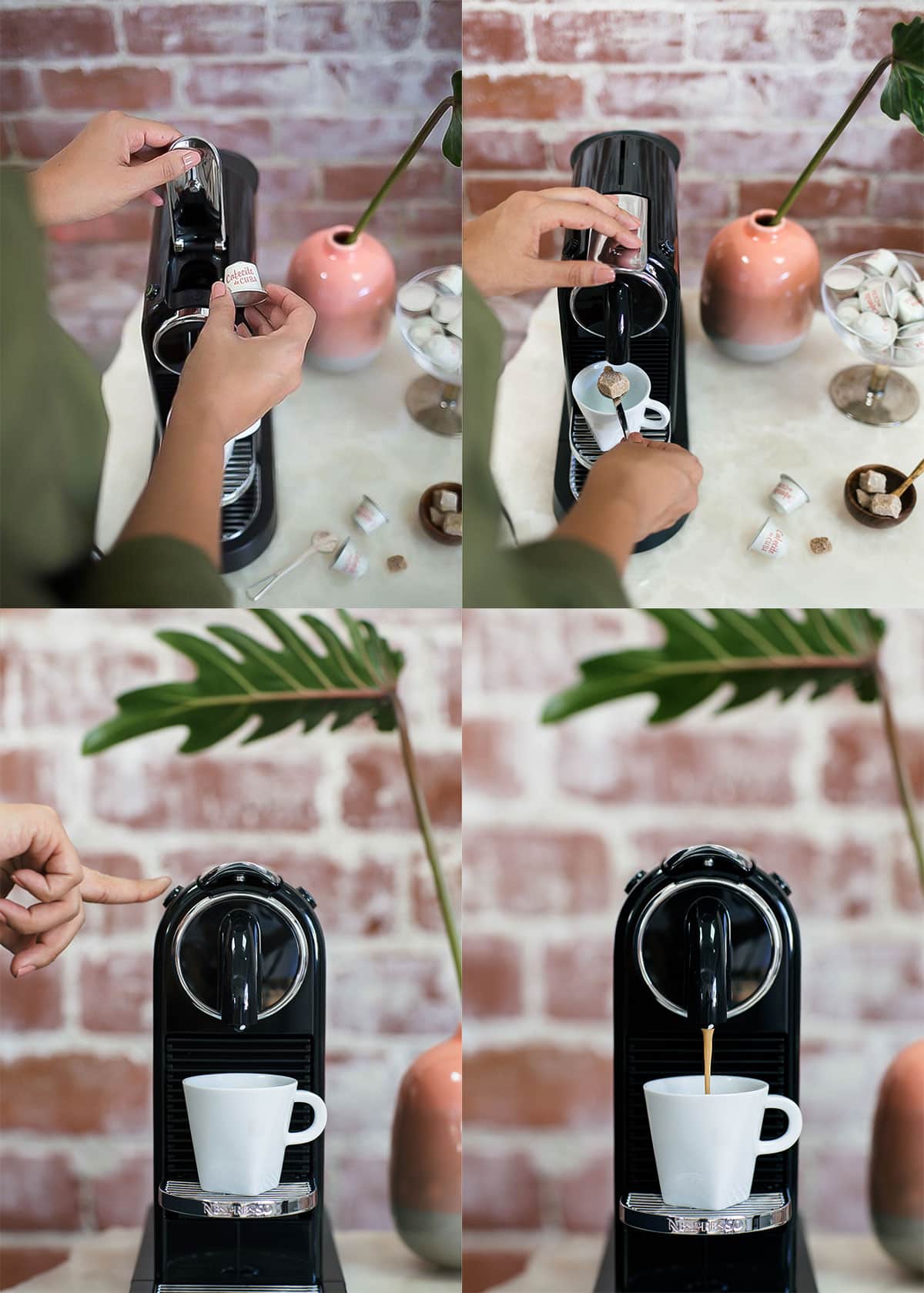 So when Nespresso got in touch with me about throwing a Cuban-inspired brunch to celebrate their release of Cafecito de Cuba (the first ever Cuban coffee to come to The United States in over 50 years), I was like YES PLZZZZ.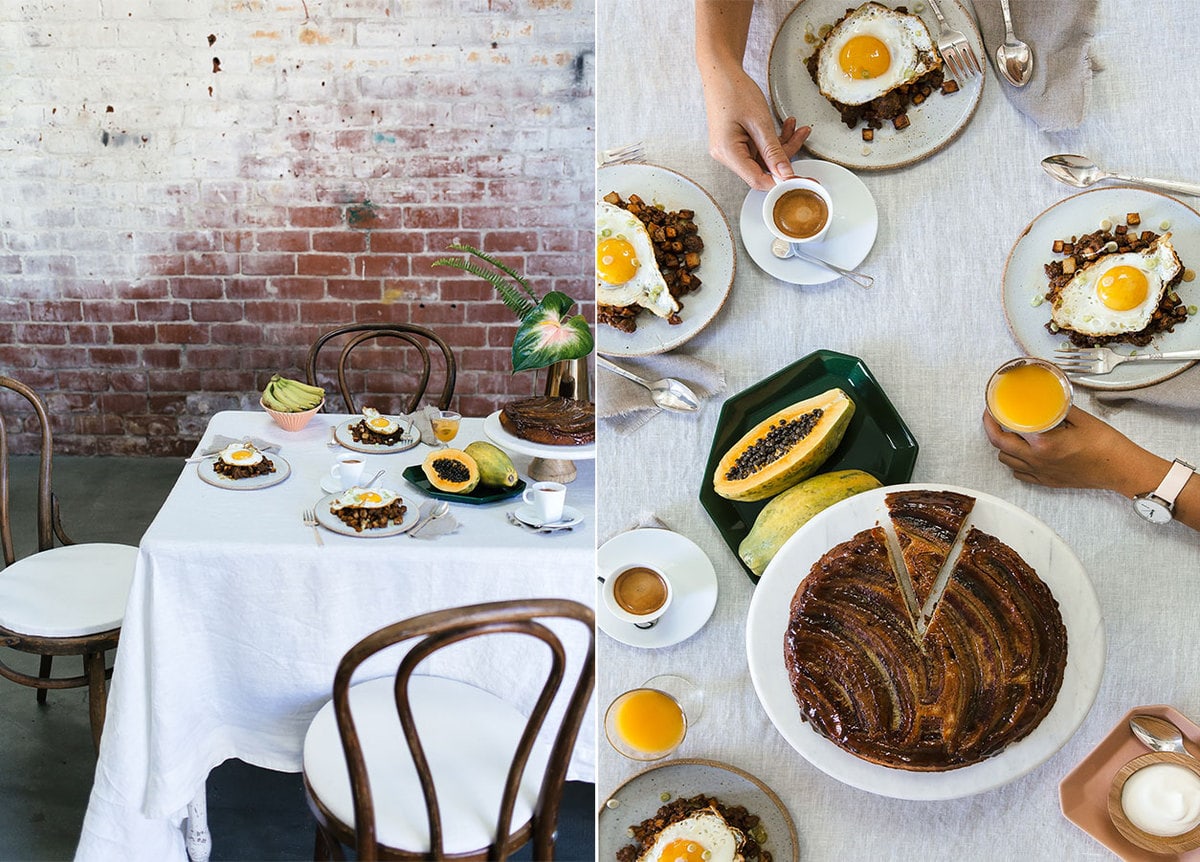 If you've never had a cafecito, you're in for a treat. Cafecito traditionally has a bit of raw cane sugar added to the first drips of hot coffee. This Cafecito de Cuba did not disappoint. It's slightly sweet, intense, and strong—it wakes you right up! The flavor of the coffee is amazing; the texture is smooth and velvet-like.
I've been really inspired by Cuban interiors lately. (You've probably seen a ton of them on the Instagram, too). I love the range of colors; my favorite being green and pink and peach. I love the fruits like bananas and papayas and guavas.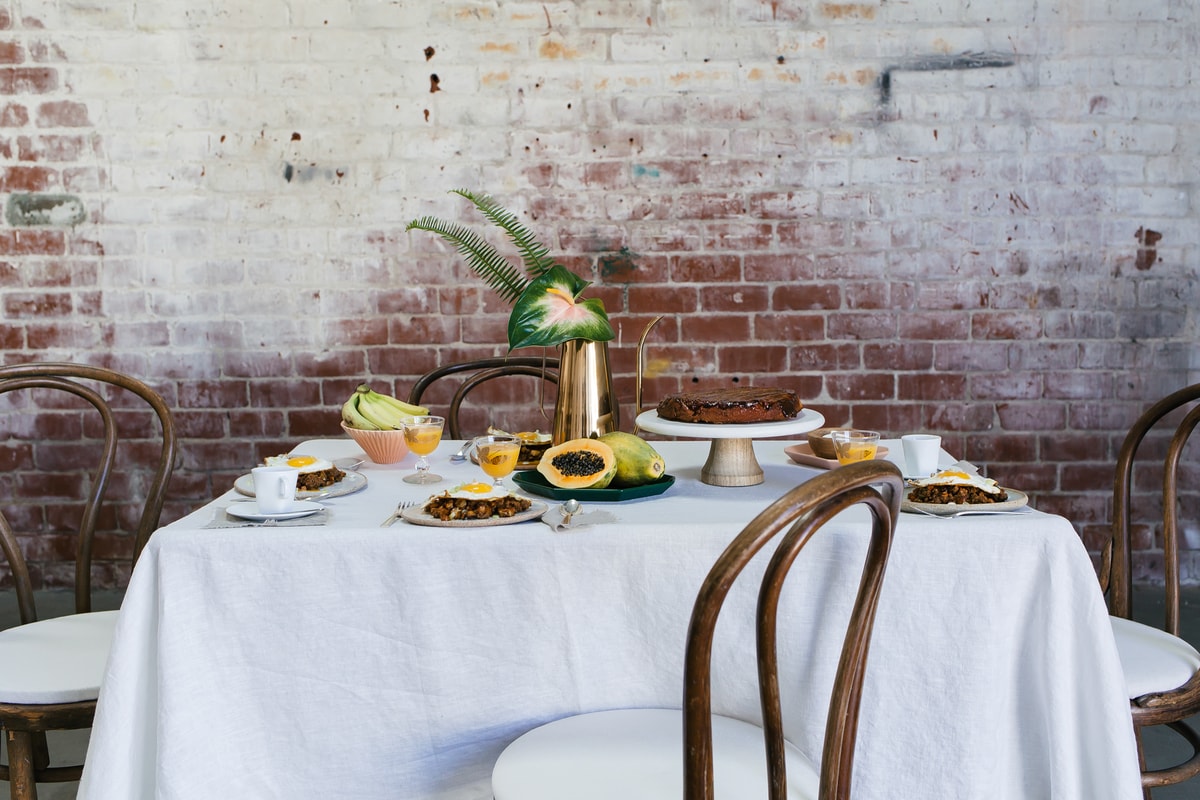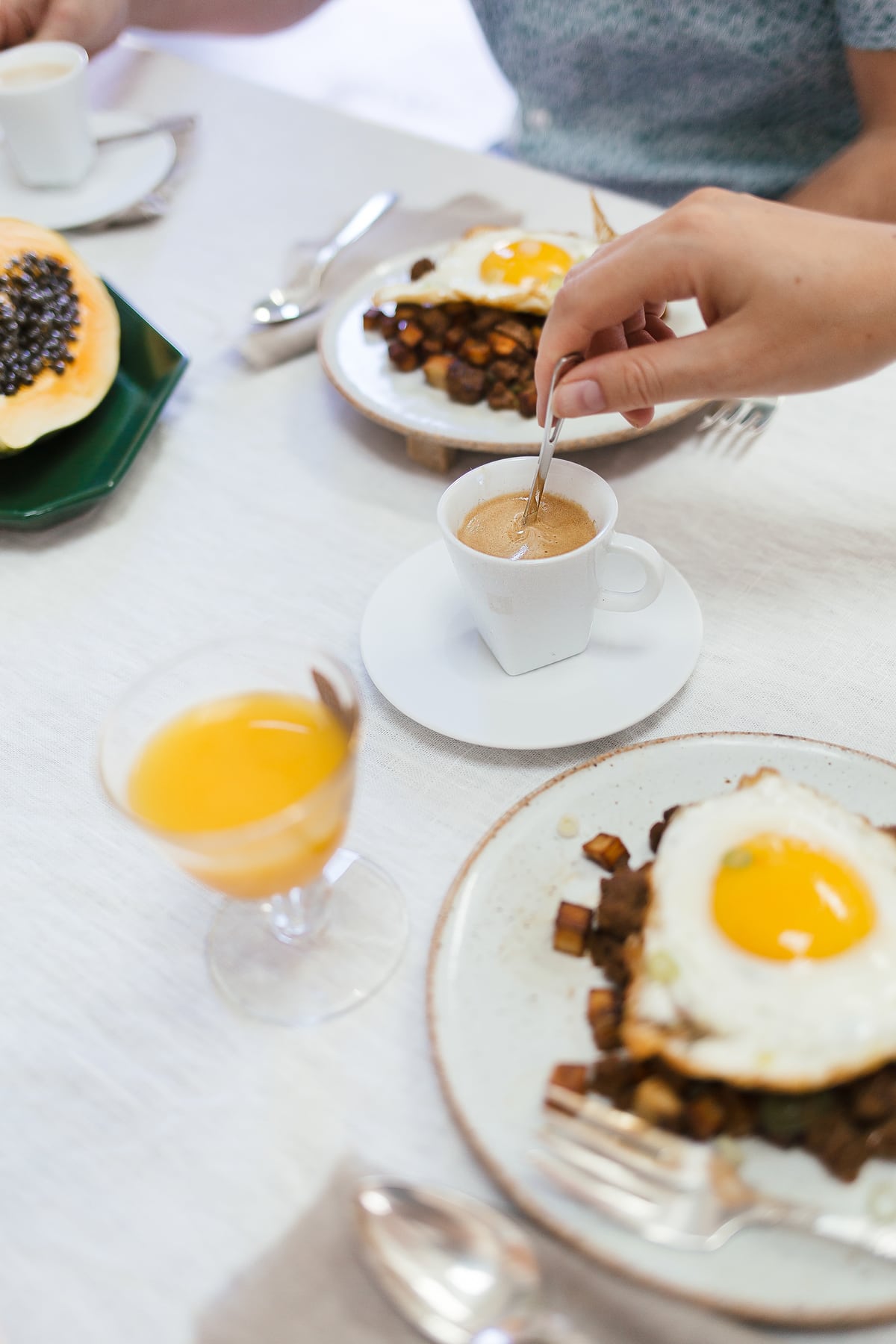 I wanted the table to feel tropical but still feel modern and cozy.
Oddly enough at the beginning of this year, I nearly cooked my way through all of my favorite Cuban dishes. I made vaca-frita; I made so many iterations of picadillo and ropa vieja and I tried (and failed) to make perfect Cuban bread (it's VERY HARD)! And I hate so many things with mojo.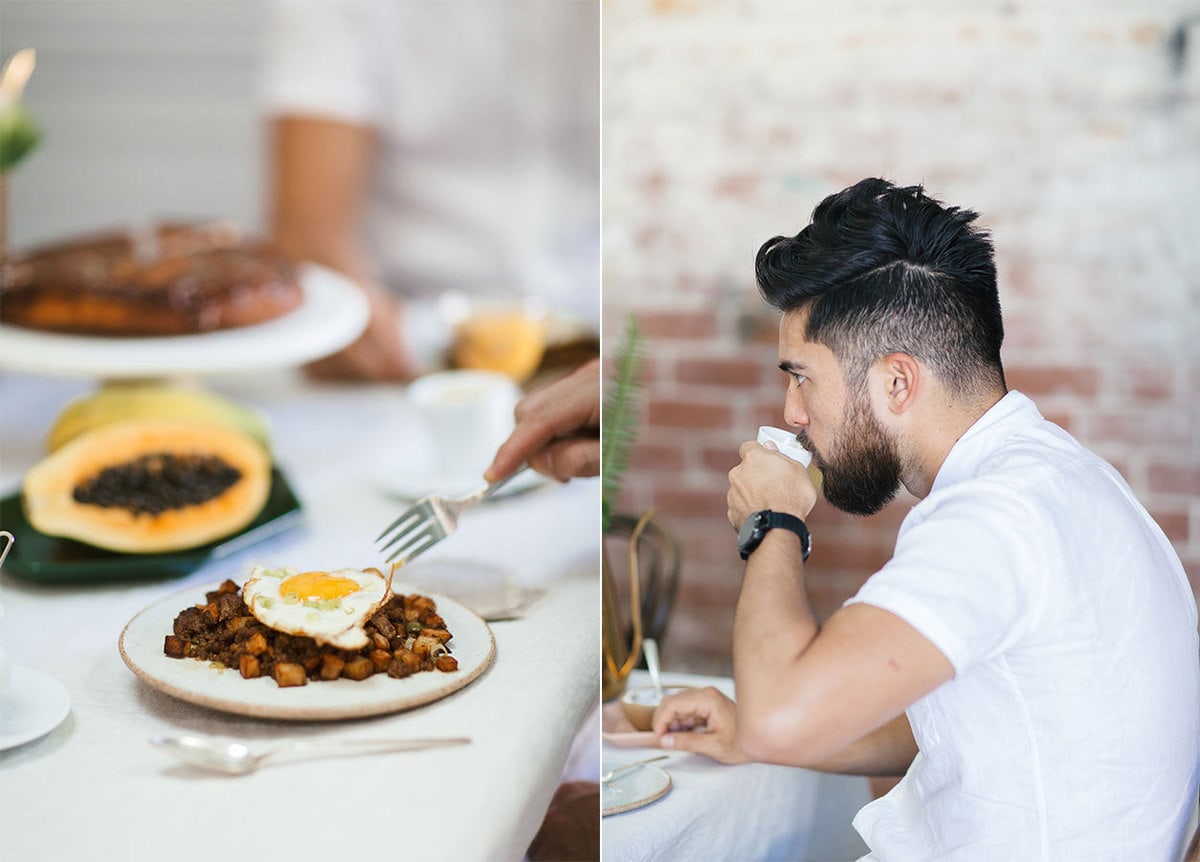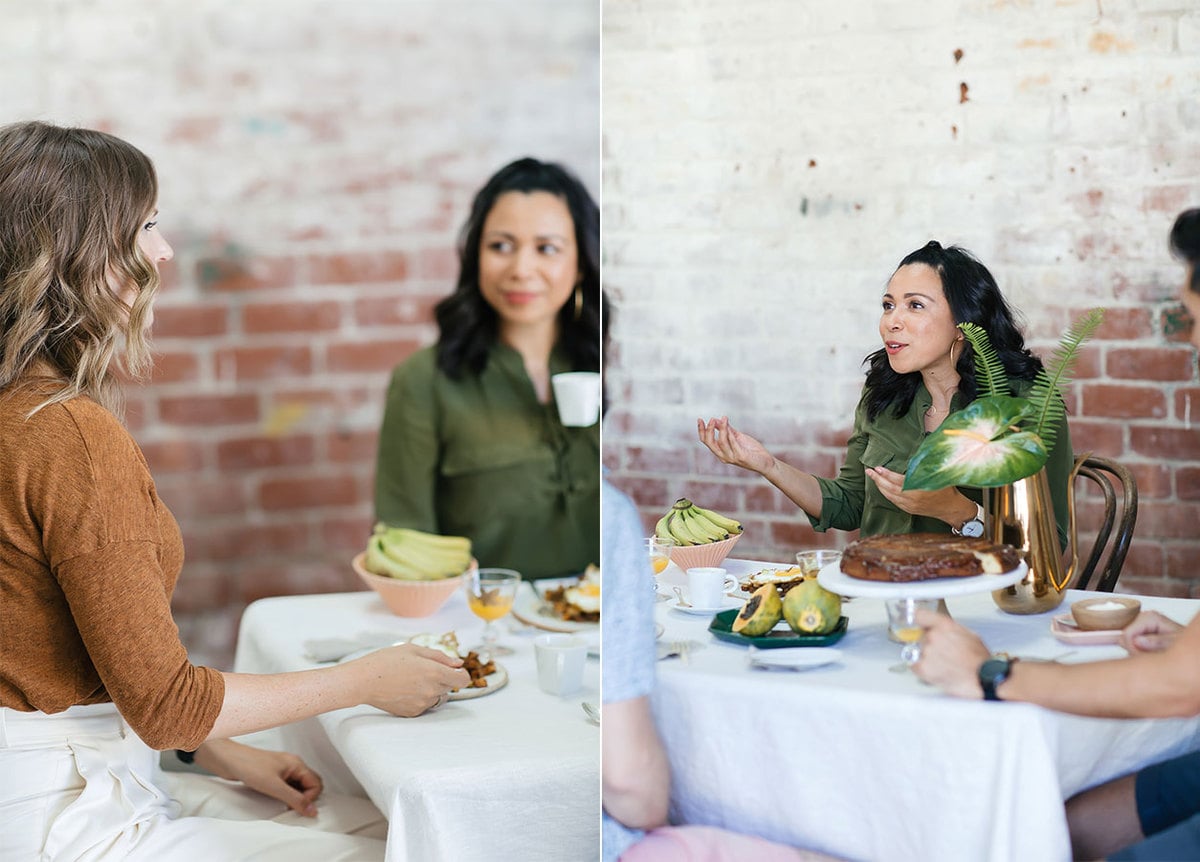 This piccadillo is very similar to one that I posted a few years ago, except that I fried the eggs and put them top. I feel like this makes it more brunch-y, though this picadillo is good for any time of day.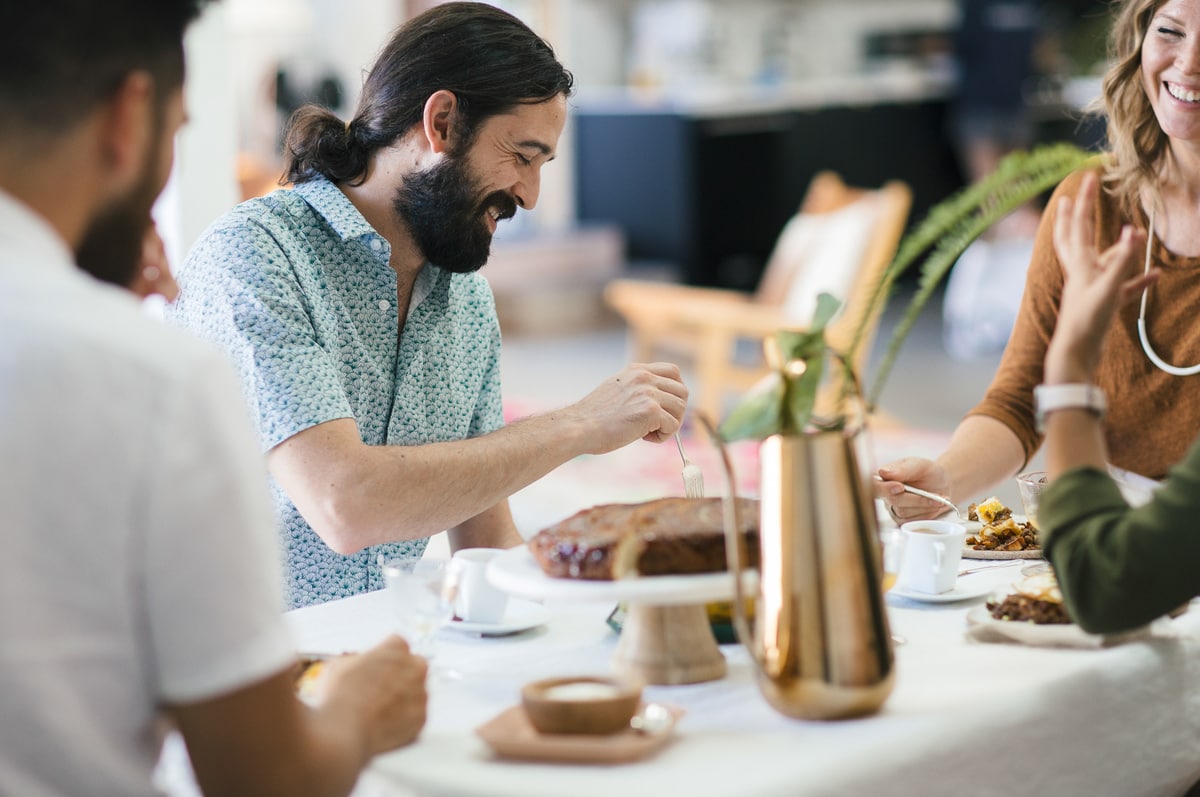 And the cake! It's a dark rum upside down banana cake. It's rich and fluffy and goes so nicely with the Cafecito de Cuba. There's a rum caramel that's made and then bananas are added. It looks pretty and tastes even better.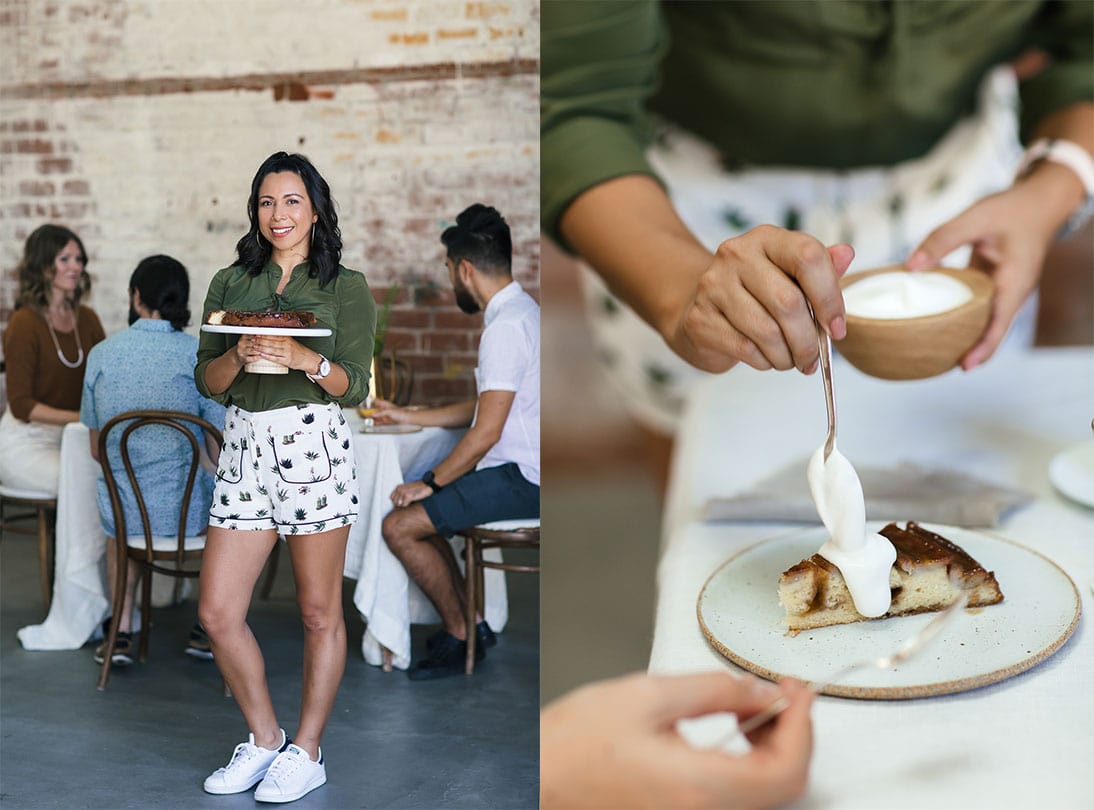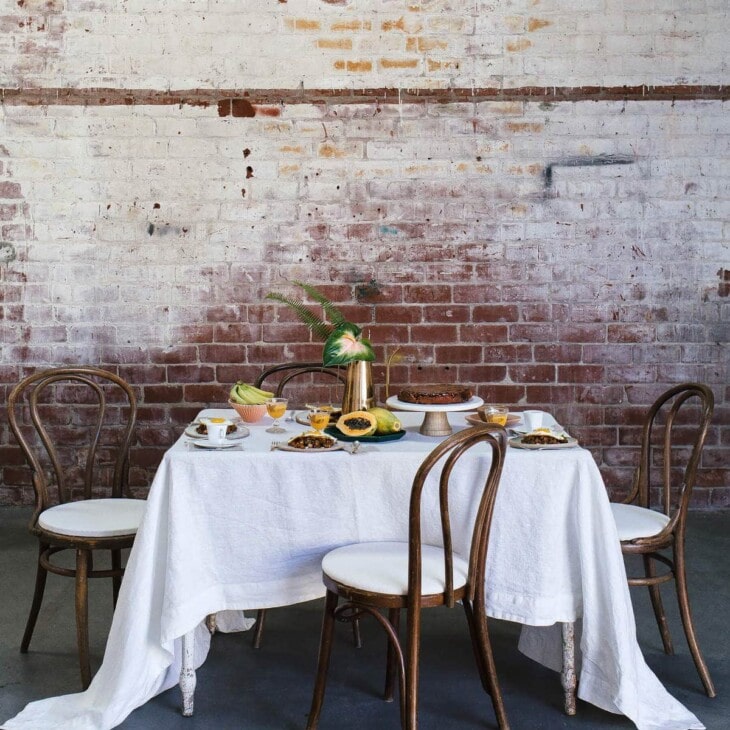 Print Recipe
Cuban-Inspired Brunch + Dark Rum Banana Upside Down Cake
Serving Size:
(10-INCH UPSIDE DOWN CAKE)
Ingredients
Cake:
2

cups

all-purpose flour

1 3/4

teaspoon

baking powder

1/2

teaspoon

fine-grain sea salt

1/2

cup

unsalted butter

room temperature

1/2

white granulated sugar

2

large eggs

1

teaspoon

pure vanilla extract

3/4

cups

milk
Banana Rum Topping:
4

tablespoons

unsalted butter

1/2

cup

light brown sugar

1/4

teaspoon

fine-grain sea salt

3

tablespoons

dark rum 

3 to 4

firm bananas

peeled and cut horizontally  
Instructions
Preheat the oven to 350 degrees F.

In a 10-inch cast iron skillet, melt the butter over medium heat. Mix in the brown sugar and salt and stir until the sugar begins to bubble, about 1 minute. Pour in the dark rum and bring to a simmer for about 1 to 2 minutes; we just want to burn off a bit of the alcohol. Turn off the heat and allow to cool slightly. Next, arrange the slices of banana to your liking. 

In a medium bowl, mix together the flour, baking powder and salt. Next, in the bowl of a stand-up mixer, with the paddle attachment, cream together the butter and sugar until light and fluffy, about 1 minute. Add the eggs and vanilla; and then mix until the mixture. It might look a bit curdled but that's ok—it'll come together. 

To the butter and sugar mixture, mix in half of the flour mixture and the milk. Then, mix in the remaining flour mixture, being sure not to over mix.

Pour the batter over the bananas, and spread the batter gently so it's nice and even and reaches the edges of the pan. Transfer the cast iron skillet to the oven and bake for 40 to 45 minutes or until a skewer comes out clean and the top is nice and lightly golden brown. 

Remove the cake from the oven and allow to cool for 5-10 minutes. To invert the cake, place a (large enough) plate on top of the cast iron skillet and turn both of them over—be careful, it'll be heavy. Lift up the cast iron skillet and voila! Your cake! Serve with a side of whipped cream and a cafecito! 
(Special thanks to Nespresso for sponsoring this post. Their Cafecito de Cuba is SO GOOD. Thanks for supporting the sponsors that keep A Cozy Kitchen cozy.)
(Another special thanks to my friends for coming to brunches for me! | And a big hug to Anne Sage for prop styling |Joanne Pio snapped all the pretty photos.
Beautiful ceramics by Peter Sheldon | Softest, prettiest linens from Rough Linens.