Crispy Sweet Potato with Green Shakshouka
5
Feb 04, 2018, Updated Feb 24, 2019
Disclosure: This post may contain affiliate links, which means I may earn a commission if you click on the link and make a purchase.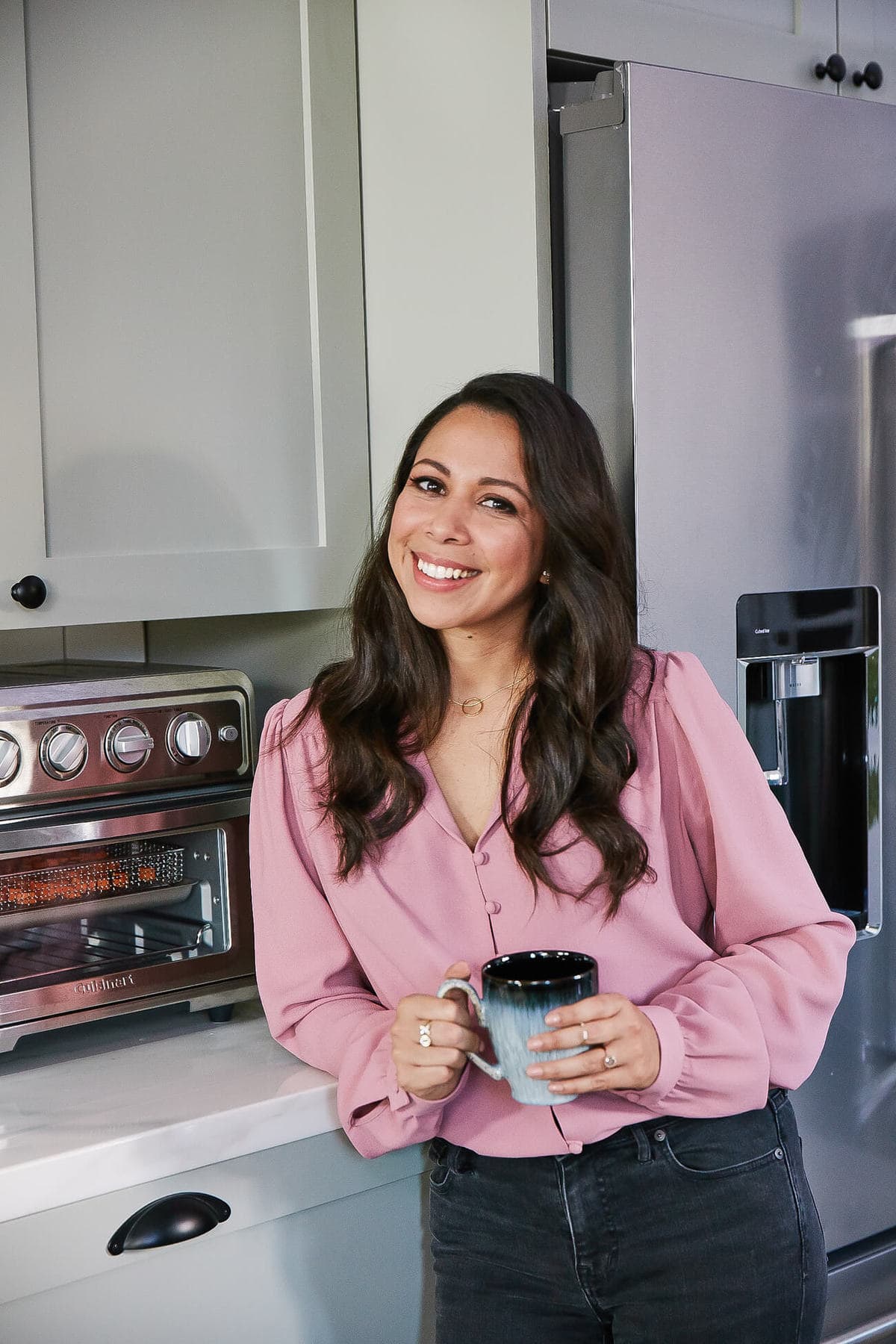 One of the most frequent questions that I get, (besides people asking what Amelia is doing lol), is: "what should I register for?" I think registering is a very opportune time to get all of those kitchen-musts all at once. How great!
An item that I think is a great addition to your list is an air fryer/toaster oven combo. Admittedly, I didn't really know how to use an air fryer, but now I find myself using it all the time!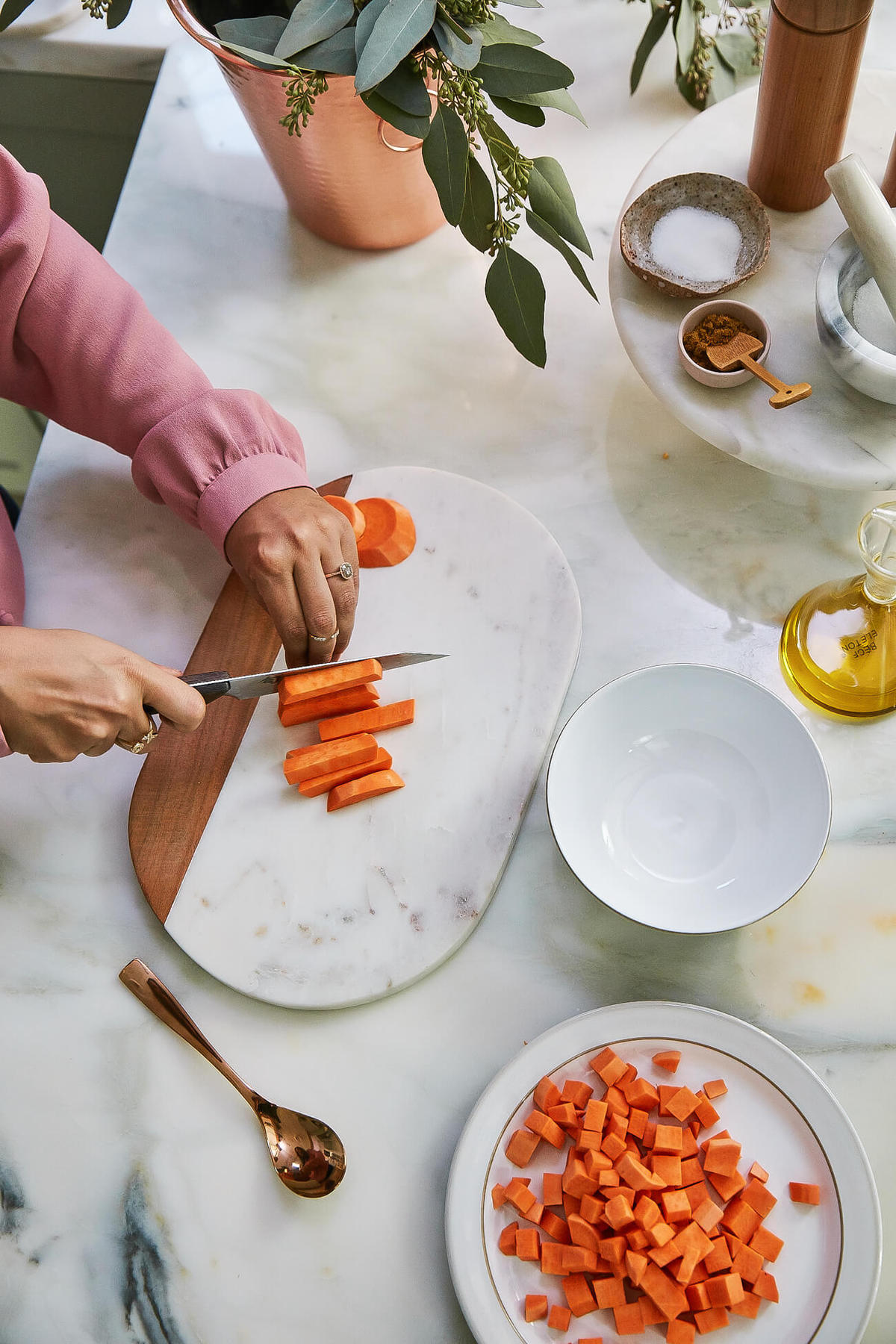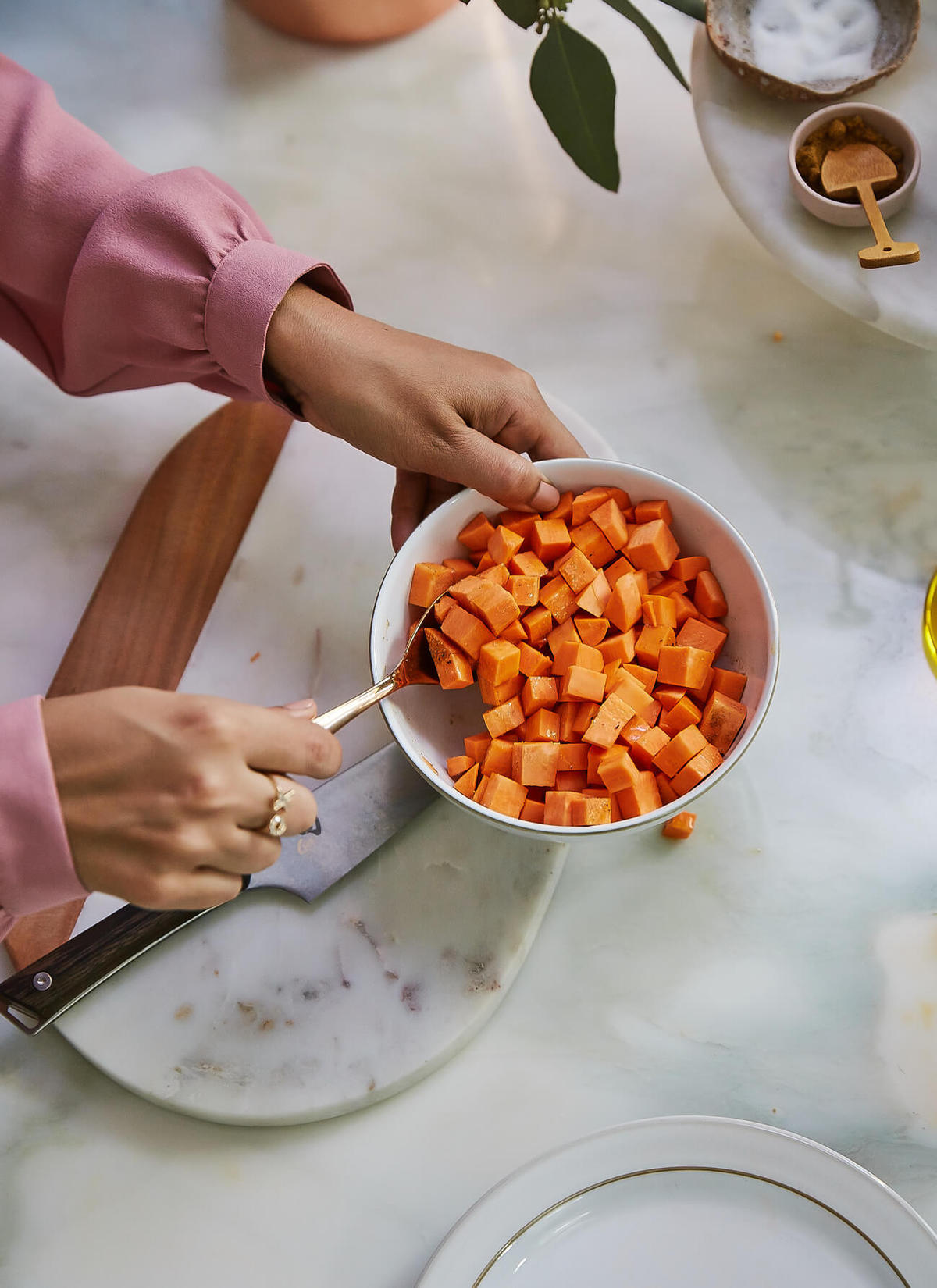 For this post, I teamed up with Macy's to show you a super quick and easy dish to make using this Cuisinart Air Fryer Toaster Oven.
When I made Thanksgiving dinner last year, with no oven, this saved me. You can make things crispy and delicious but with very little mess (no oil everywhere). AND you don't have to use a ton of oil, so your meals will instantly be a bit healthier. It also cooks things very quickly. Potatoes, which would usually probably take me 15 to 20 minutes in the oven or in the pan, take half as long—it's amazing.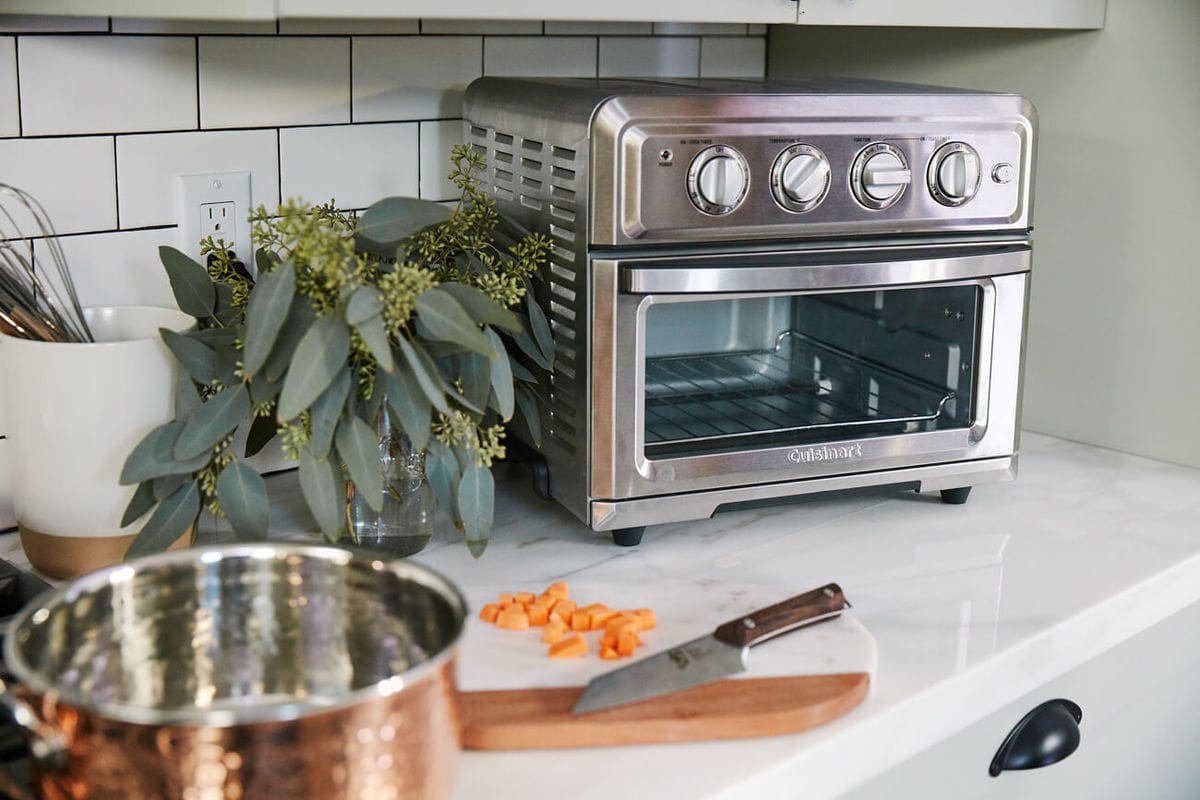 I love so many things from Macy's including this set of dinnerware, which is super simple and elegant from Denby.
This recipe is super easy: you toss some diced sweet potato with some cumin, salt and pepper, and olive oil, and it's ready in no lie, 5 minutes. It cooks everything super quickly!
I made this green shakshouka—recipe coming soon—and added it right on top of the potatoes for a super healthy, quick breakfast recipe.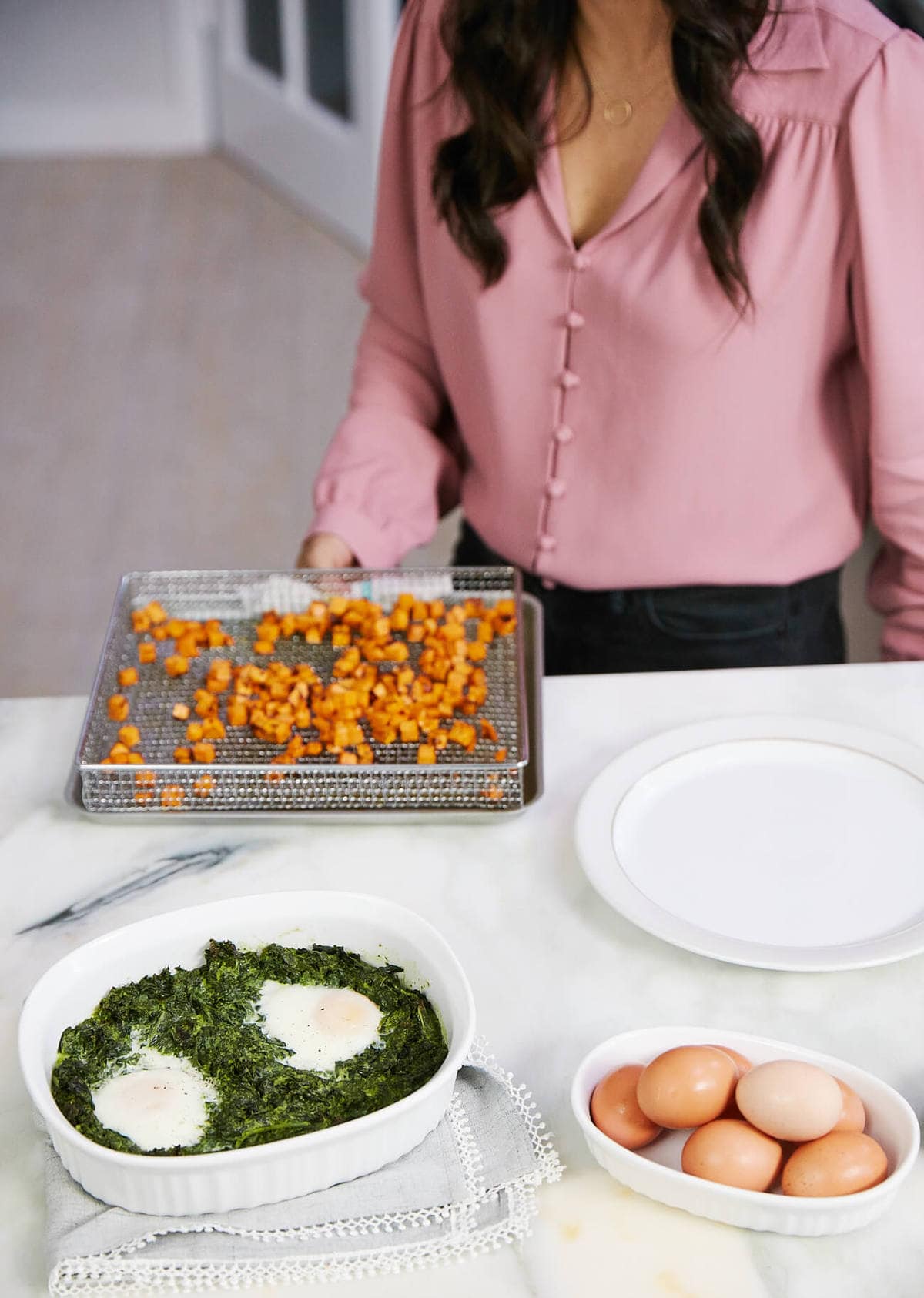 (This post is sponsored by Macy's. Thank you for supporting everything that keeps A Cozy Kitchen cozy.)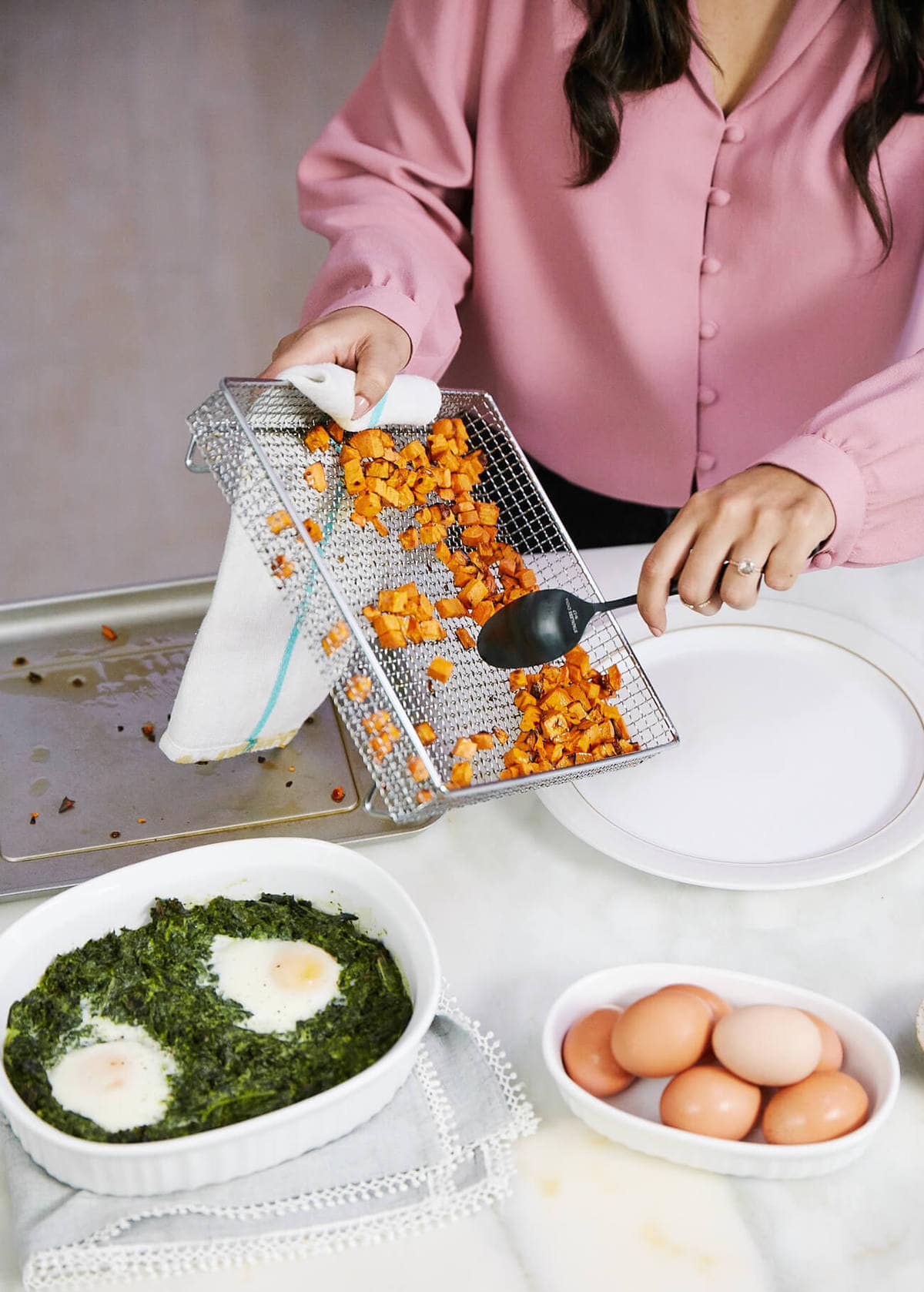 How to Make Sweet Potatoes in an Air-Fryer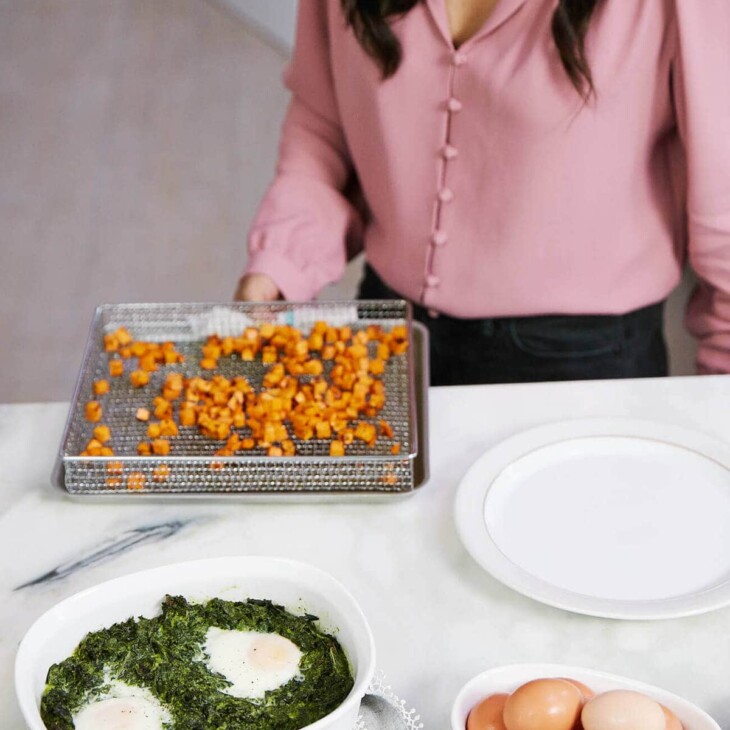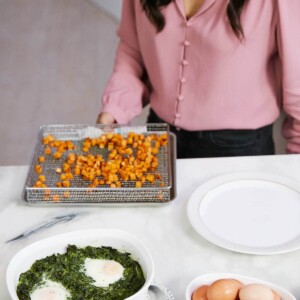 Ingredients
1

sweet potato

,

cubed

1

teaspoon

olive oil

1/2

teaspoon

ground cumin

Salt
Instructions
In a medium bowl, combine the sweet potato, olive oil, ground cumin and a few pinches of salt. Toss until combined. Transfer to the basket of a air-fryer and bake for 5 to 15 minutes, depending on how large you cubed up the sweet potato. I cooked them for about 12 minutes.