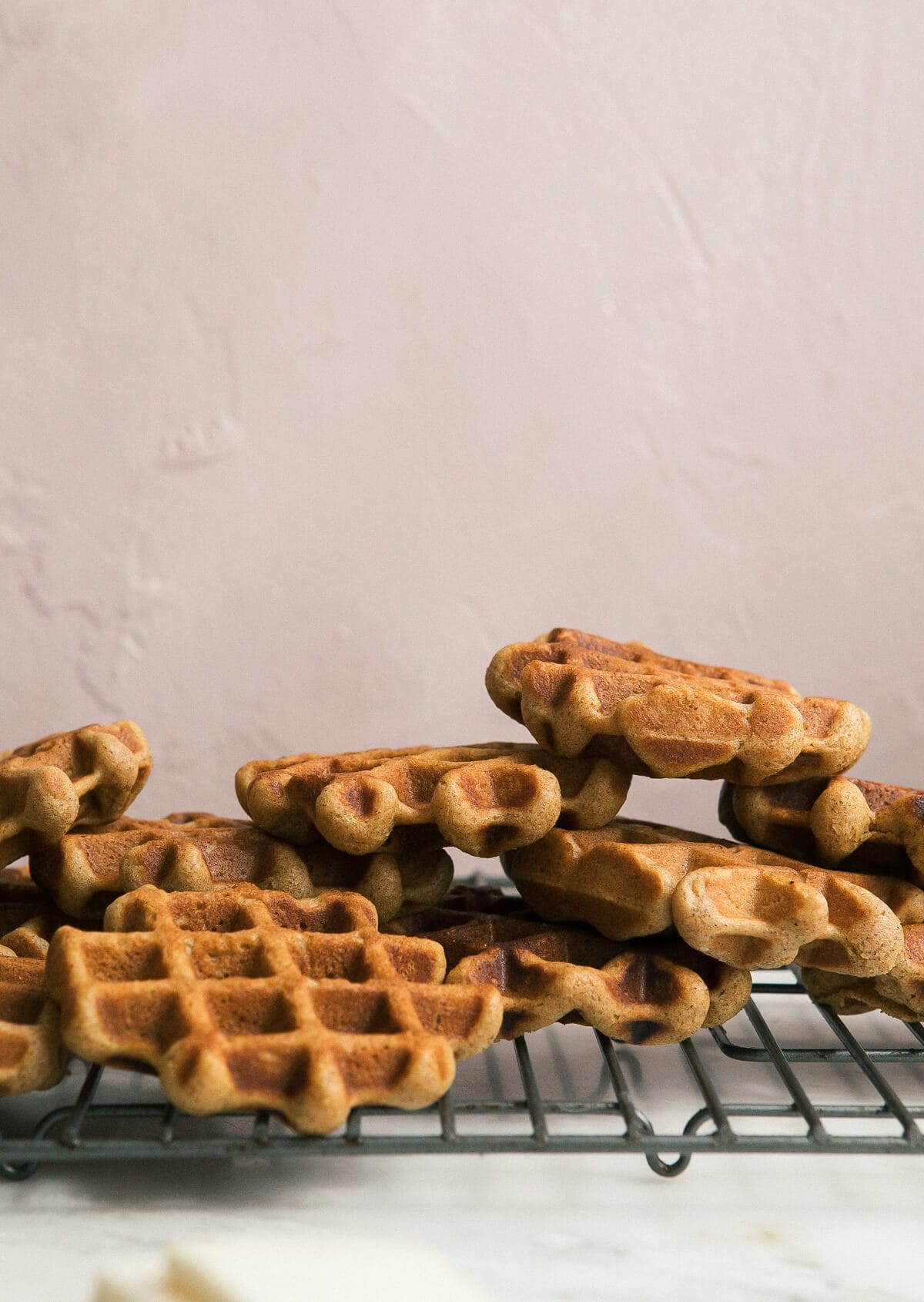 I'M HOME!
I'm so excited and am really trying to get back in the swing of things. Being away for seven days in the height of cozy season is HARD. I have a bunch of work to catch up on and I'm oddly excited to dig in. I'm also super pumped about figuring out the last details for the kitchen. It's coming along slowly but surely!
I'm posting another kitchen update soon because it's been a super interesting learning experience for me. I've never gone through a renovation and it's mostly been kinda fun? Is that a weird thing to say?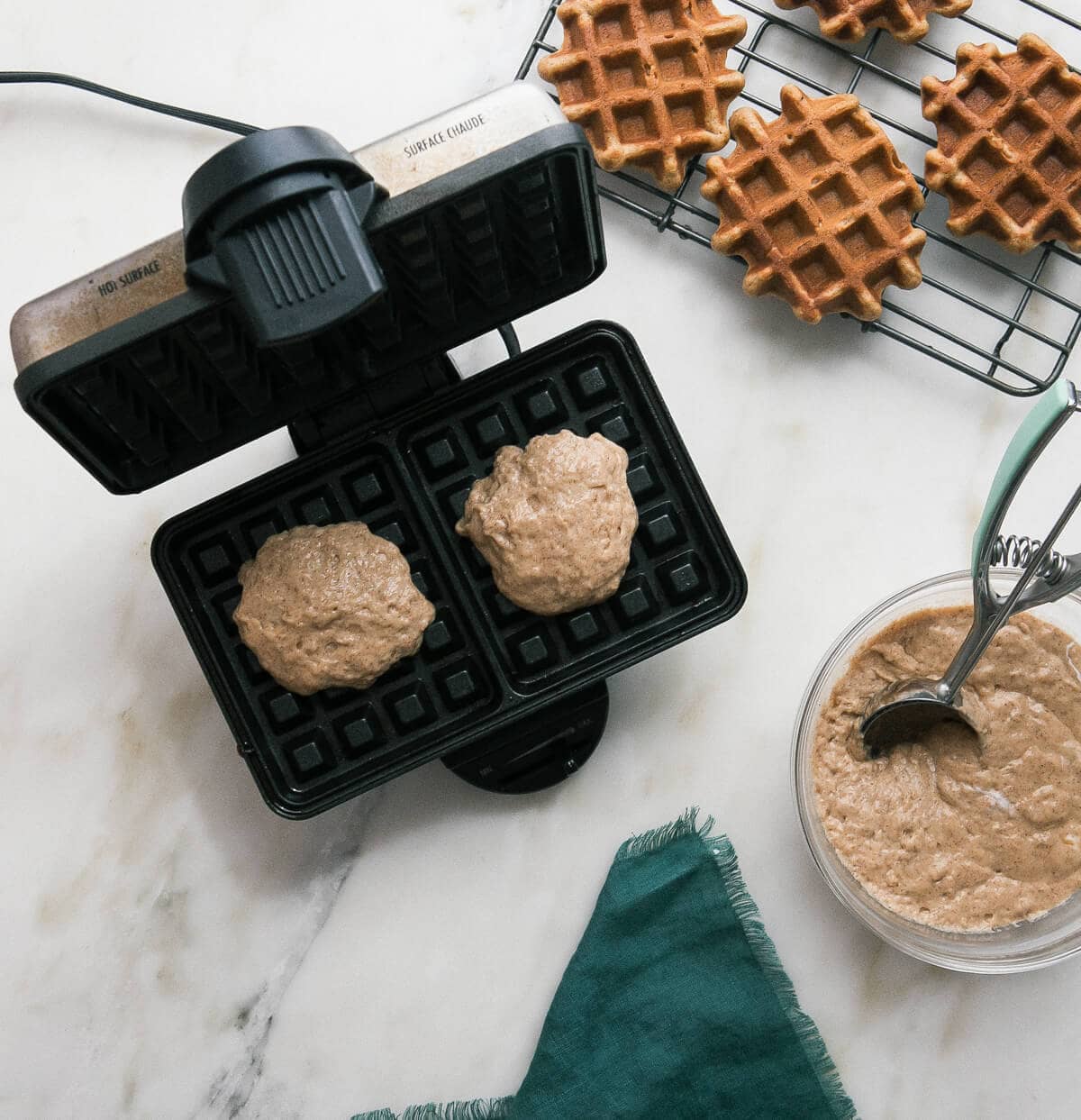 While we were in Italy, the dry wall was finished and the floors are currently being laid and finished. I think so far my least favorite part has been all the dust/dry wall. But honestly, it's been pretty cool. I've been ok with the slower pace because I want us to make the right decisions. Anyway, I'll talk more about that tomorrow!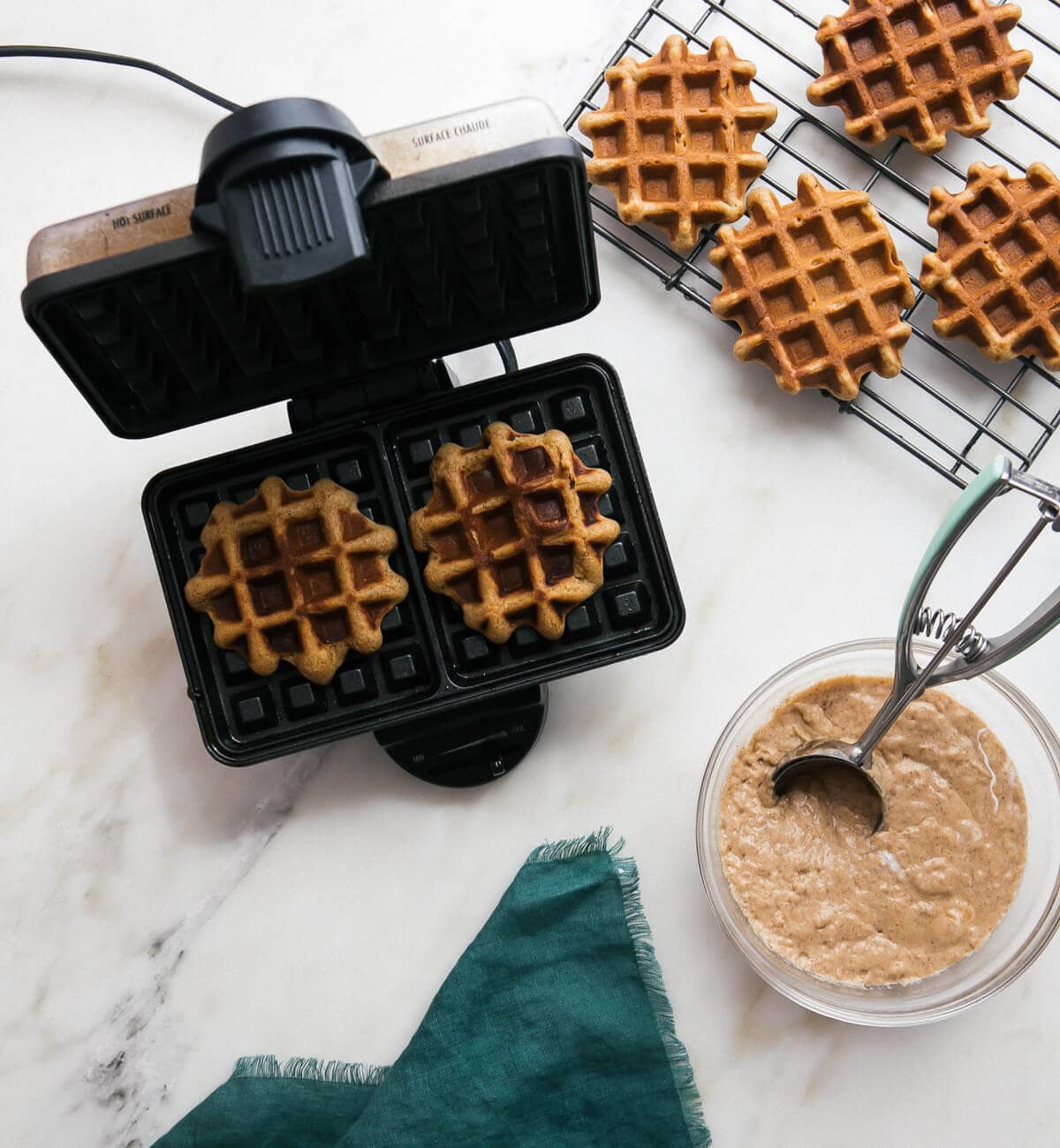 Let's talk about pumpkin waffles.
These pumpkin waffles have a crust! Achieving crisp and pumpkin-ness is hard because pumpkin has SO much moisture in it (even the dryer pumpkin). Aldi sent me a bunch of cans of pumpkin and I really like the texture and moisture content. It's very similar to Libby I would say.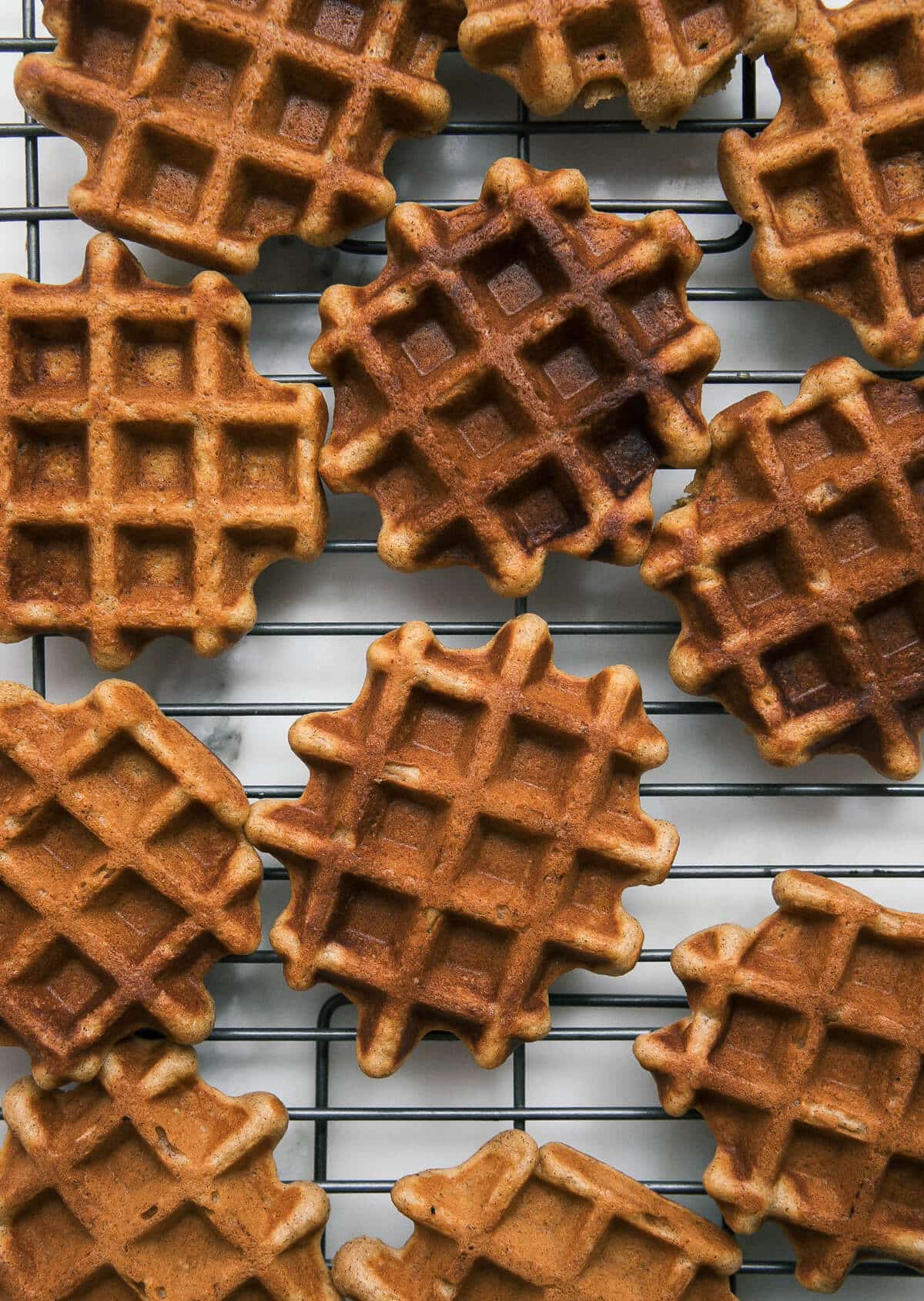 The crispiness will also depend on your actual waffle maker. I use this one from Hamilton and it's not expensive at all and it's a total workhorse. If you're looking for a small (!) and inexpensive and quality waffle maker, it's a solid choice.
It's Monday and I'm spending my day working out (cuz pasta!) and picking colors for the kitchen walls and cabinets. SO FUN! And: emails. All the emails!
I hope you make these waffles this weekend and if you do, lemme know how it goes.
xoxo,
Adrianna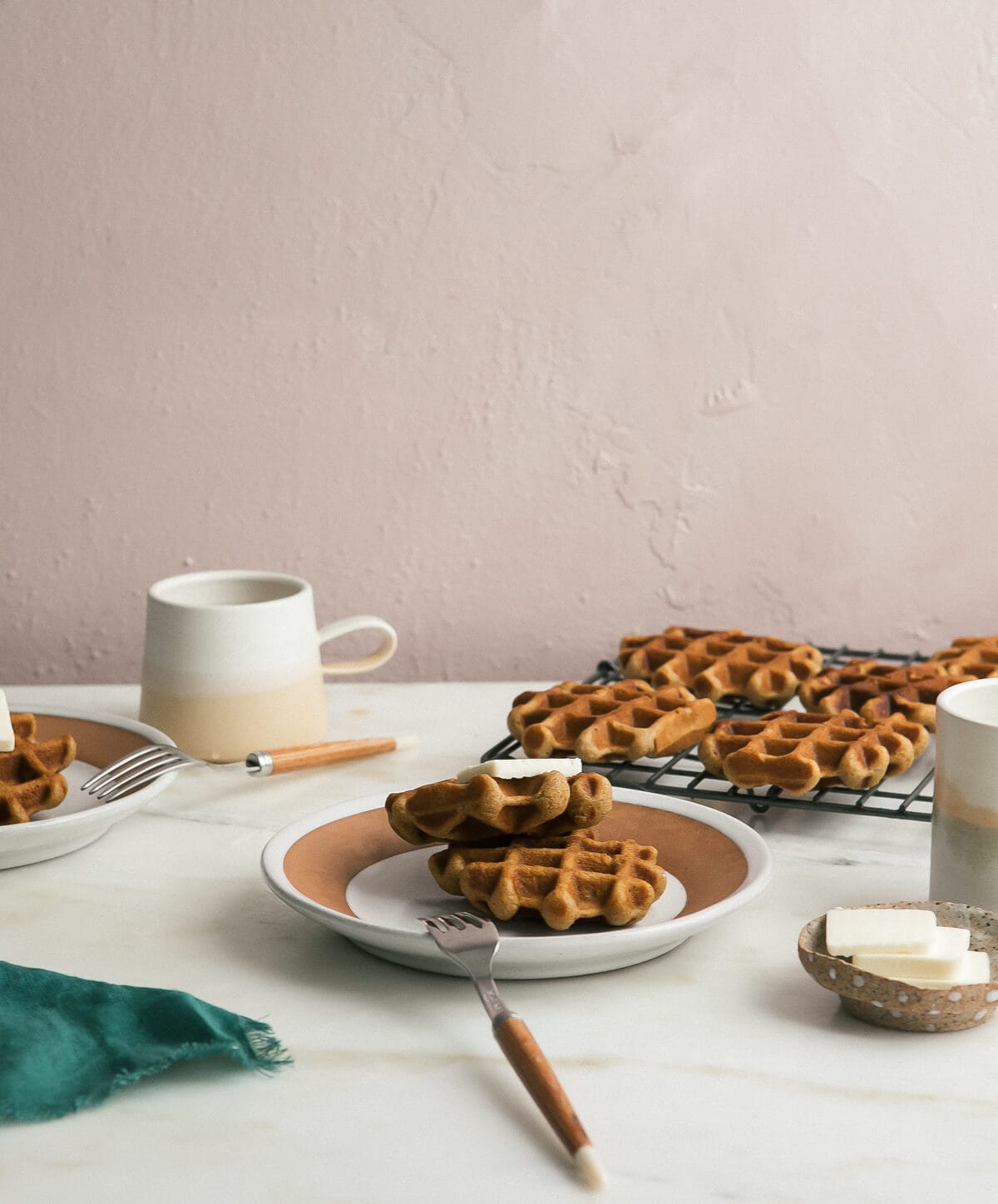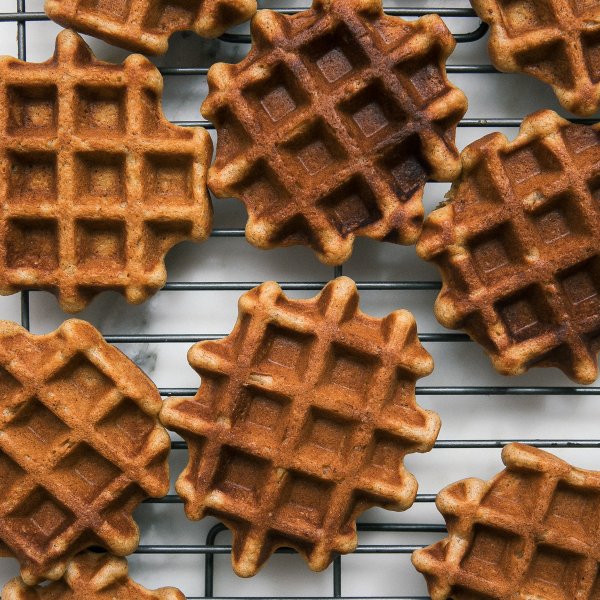 Crispy Pumpkin Waffles
Print
Ingredients
Dry Mix:
1 1/2

cup

all-purpose flour

1/2

cup

cornstarch

3

teaspoons

pumpkin pie spice

1

teaspoon

salt

1

teaspoon

baking powder

1

teaspoon

baking soda
Wet Mix:
1

cup

shaken buttermilk

1/2

cup

pure pumpkin puree

6

tablespoons

neutral oil

7

tablespoons

unsalted butter

,

melted and cooled

2

teaspoons

vanilla extract

2

large egg whites

1/2

cup

sugar
Directions
To Make the Dry Mix:
In a large bowl, whisk together the dry ingredients: flour, cornstarch, pumpkin pie spice, salt, baking powder, baking soda and salt.
To Make the Wet Mix:
In a large measuring cup, measure out the buttermilk. Whisk in the pumpkin puree, oil, melted butter and vanilla. Pour the wet ingredients into the dry ingredients and mix until barely combined. Set aside.

In another bowl, using a hand-mixer, beat the egg whites until foamy. Add the sugar and continue beating until stiff, glossy peaks form. Fold the egg whites into the batter until just combined.

Cook the batter according to your waffle iron's instructions. I cooked mine for about 3 minutes. Repeat until you've worked your way through the batter. Serve with maple syrup and butter.

Serves 4