Ever since I cleaned up this blog and brought it from 2012 to 2017 (!!), I've also been on the lookout for new surfaces and props. I am that weirdo that has one plate of something I like vs. a set. I have lots of one-offs and usually I buy glasses in sets of two. Having a food blog can be weird, I admit, but also SO COOL.
Here are some things that have been catching my eye around the internets! I've purchased some, others are on my "make dat money to splurge" list.
Also, if you've been eye-ing something and want to share it, I think we're all interested!
Farmhouse Pottery Bowl           Anthro Striped Simea Mug
I purchased two of the smaller bowls and one small bowl from Herriott Grace and they are BEAUTIFUL in person. Like, the most perfect matte, delicious velvet colors. Love them. I really wish they came in plates because I'd spend all my rent money on them.
Farmhouse Pottery is so simple and elegant. Their work really has the ability to bend with all sorts of styles: minimalist cozy (hi that's me, I think), country-chic, farmer, etc. (you get the idea!).
Anthropologie Simea Mugs. I was watching Big Little Lies and I loved that they were drinking wine out of mugs. This is kinda something I could see myself serving in place of glass wine glasses.
Two-Tone Pretty Pink Glasses             Anthro Mineral Mug
Matte Black Flatware. One thing I'm in constant search for are things that compliment mauve. That color is my blog 100% but using it over and over and over gets redundant and bores me so I like to edge it up a bit and I love how black looks with it. These are super awesome and relatively affordable (if you buy one to two sets).
Two-Tone Pink Glasses. These are so pretty and so spring! I thing these would be great water or rosé/white wine glasses.
Anthropologie Mineral Mug. I don't need anymore mugs in my life but I want this one because it's so simple and looks like something I'd actually want to drink out of in the morning (not just a pretty prop).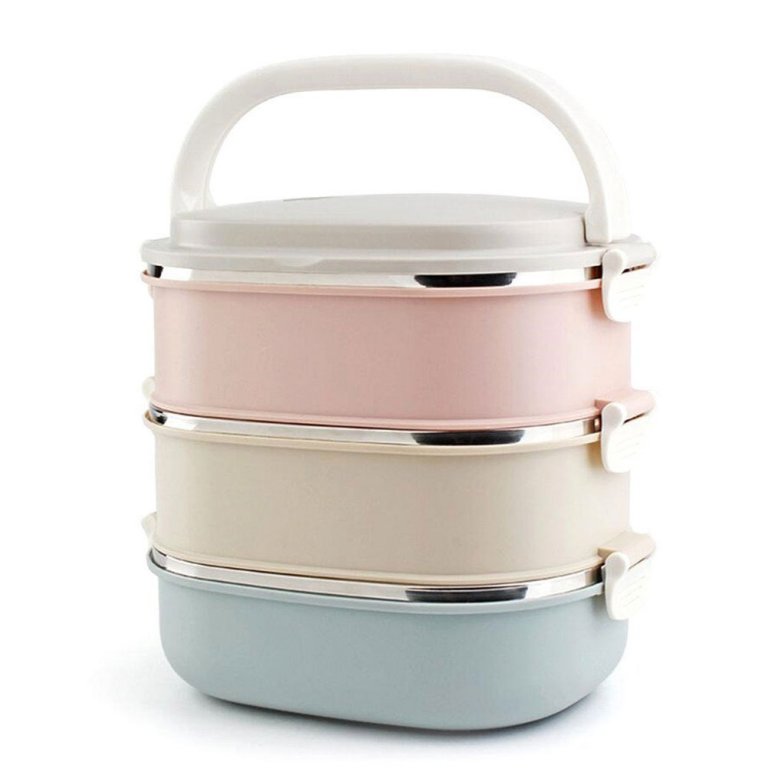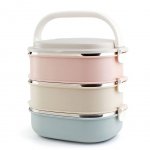 Little Casserole Dish             Lunch To-Go Bento Boxes       White Matte  Flatware
This casserole dish is 5×5-inches and I think that it'd be totally perfect for a roasting vegetables, making a gratin or baking a small batch of brownies.
Isn't this tiered lunch box situation the cutest thing evrrrr! I wanna get a real job just so I can pack my lunch! (Sorta!)
Isn't this Matte White Flatware the prettiest?!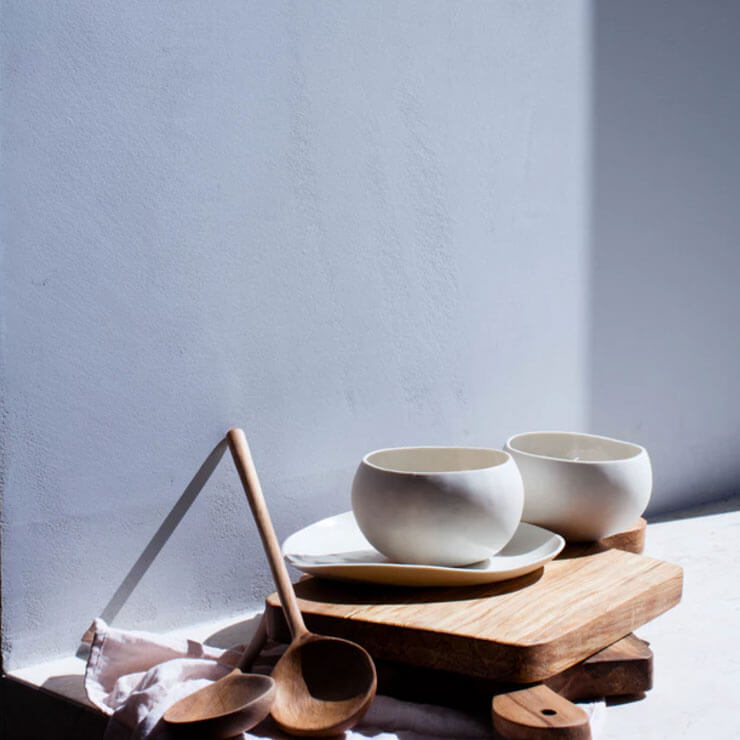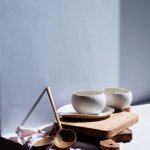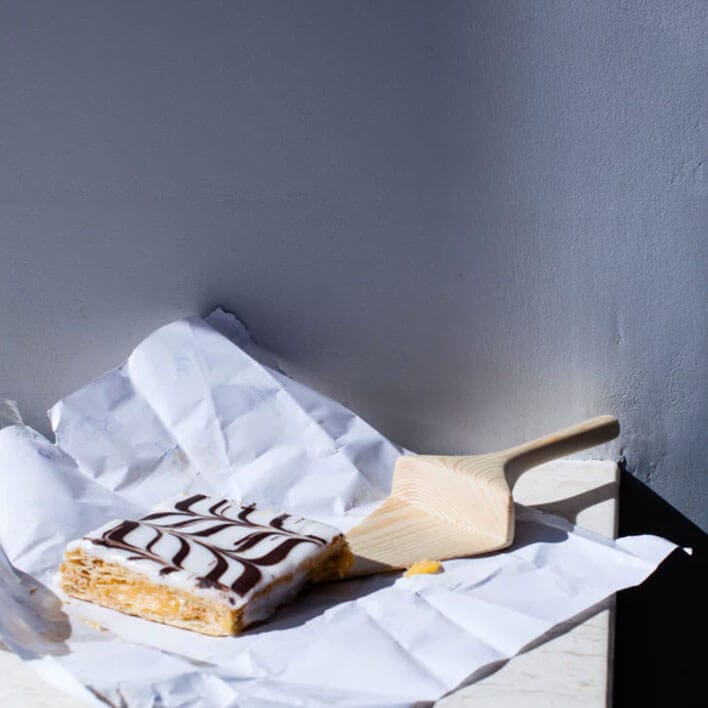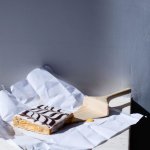 Small Porcelain Bowls  White Ceramic Nesting Bowls   Pine Wood Pie Server
I'm really in love with these small porcelain gourds. I feel like they'd be perfect for soup or a scoop of ice cream.
These bowls are a bit of a splurge but I feel like I'd use them in every.single.blog post ever so I'm thinking about it. They look sturdy enough to be useful and function but pretty enough for photos.
I bought this pie/cake server and it is so beautiful in real life. I was super timid to use it because I thought frosting or fat would stain the wood but it hasn't so far–it looks amazing and I've actually used it for cake!