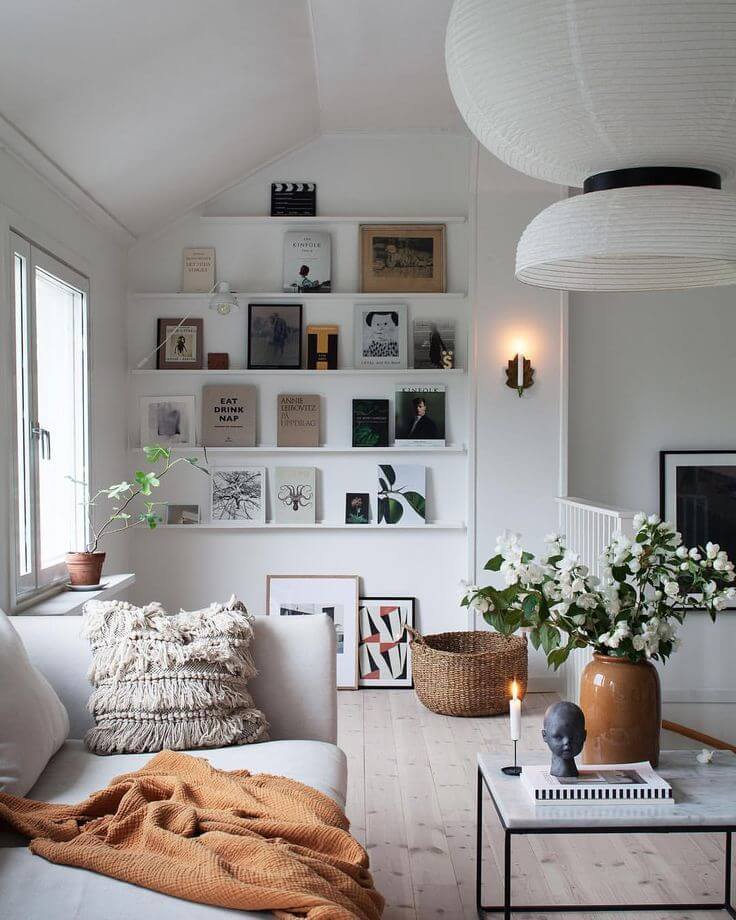 When we first moved into the house, I had A LOT of grand plans. My ambitious self thought that I would actually be able to get every single room in tip-top, cozy shape while renovating the kitchen. But it didn't end up happening and my favorite room in the whole house stayed empty for a whole year! (It actually ended up working out great for when we got married (should I show you some photos?! I forgot to do that lol). But now that fall is here, I've been really craving a room where we can cuddle on the couch and watch TV.
A big thanks to Room & Board for teaming up with me on making this room extra cute. My goal for the room is for it to feel like a room anyone would want to relax in for hours and hours at a time. I don't want it to feel too cluttered (it's a pretty small room) but still be super functional.
Here are some before photos: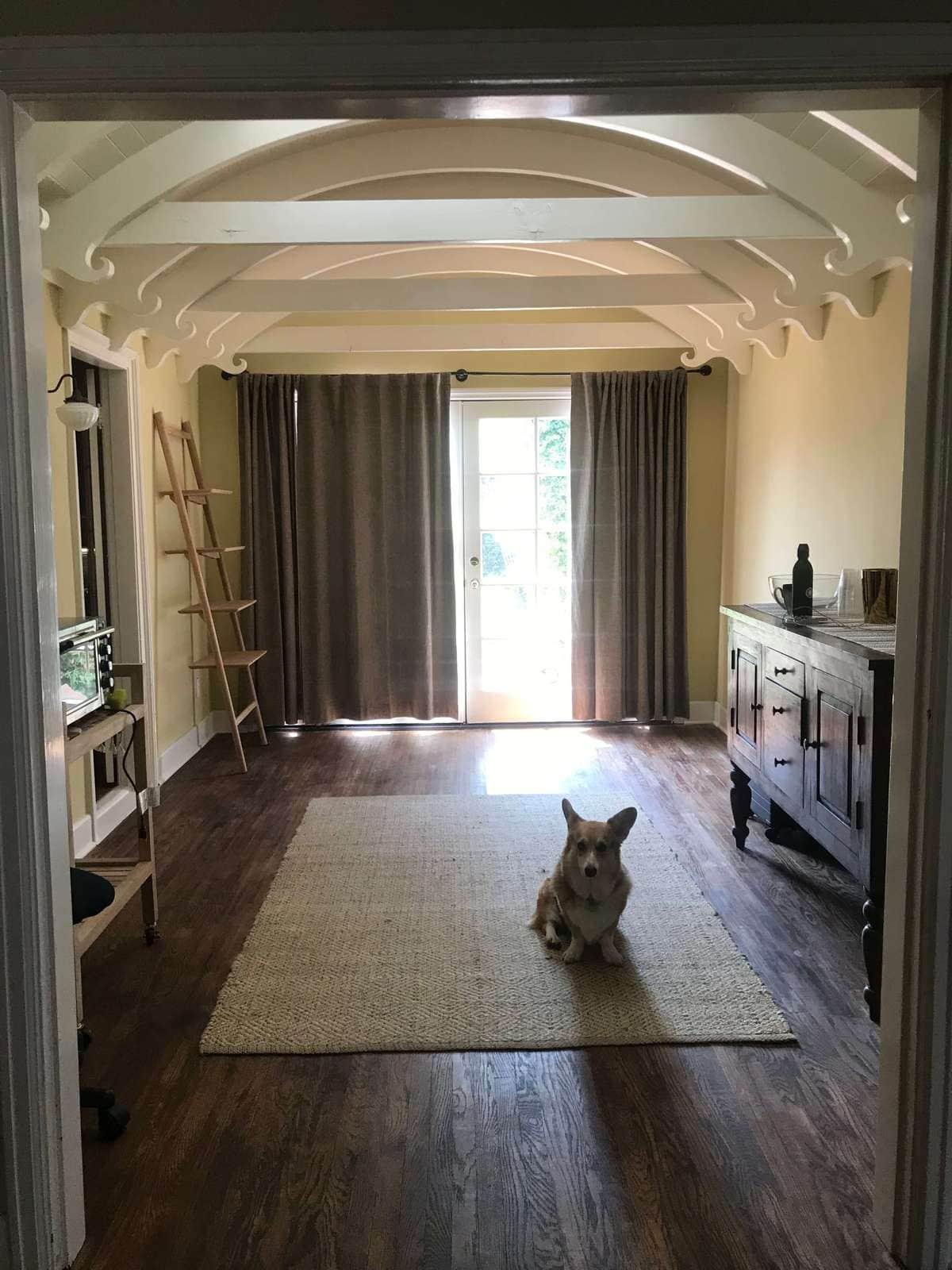 Amelia likes to place herself right in the middle of all of photos.
Apparently this room was once a carriage where the owner kept their horses…and um carriage? It has a really pretty vaulted ceiling with a skylight and French doors leading out to the backyard.
Now, let's turn to some living rooms that have me feeling all warm and fuzzy.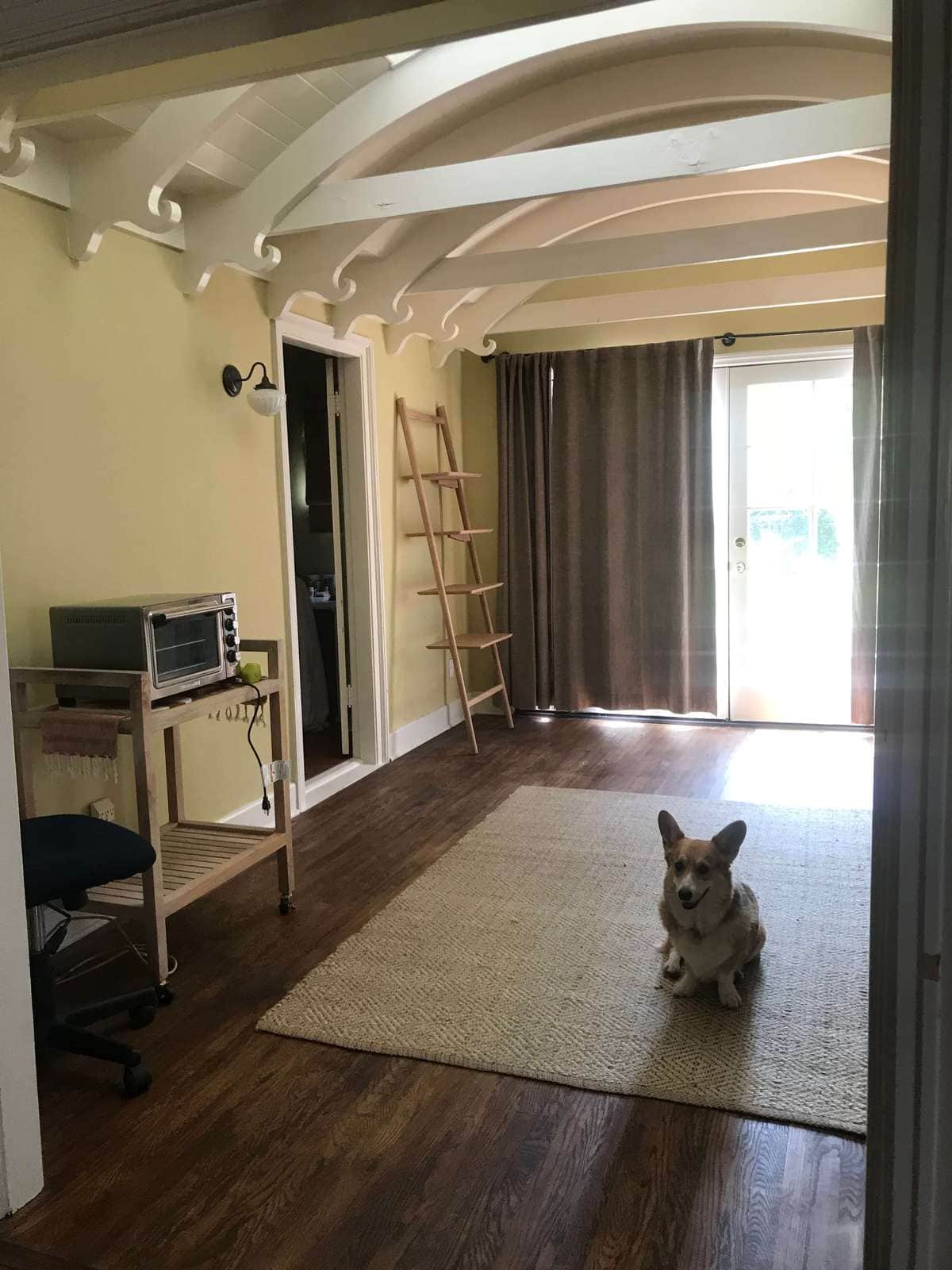 I love the sage color…though I'm leaning toward more of a mauve color for the walls. After all, paint is the easiest thing to paint back. It's not a super permanent change.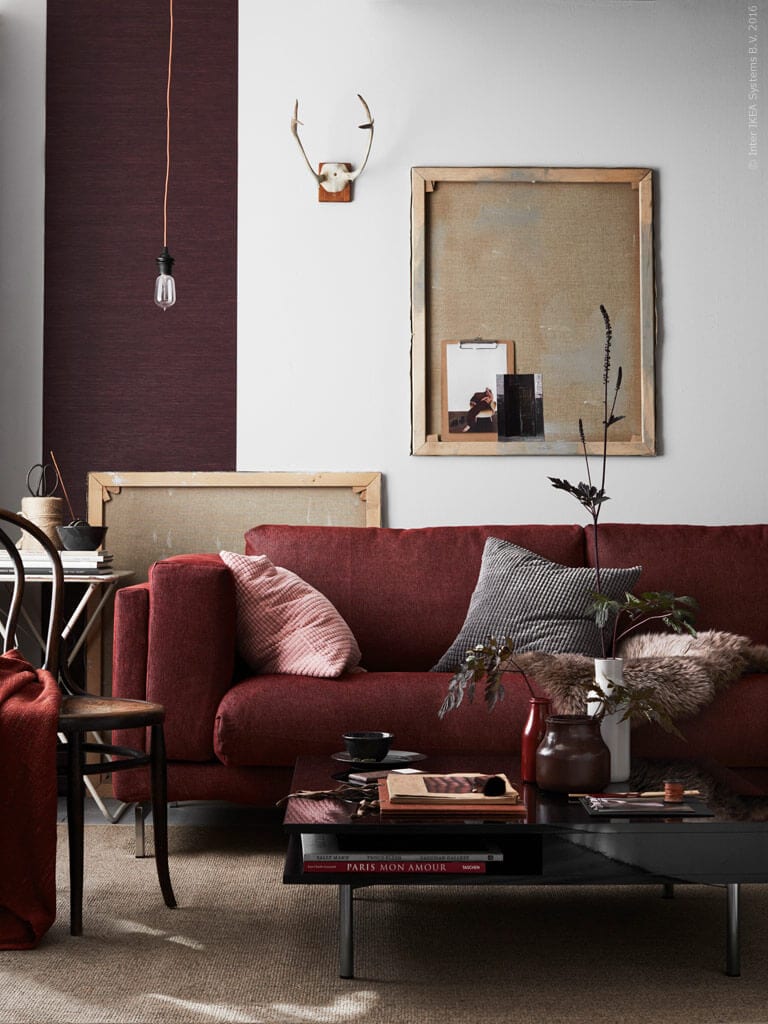 I love all of these frames of art that are simple and minimalist.
It's a great room that I can't wait is all done. Here is a collage of items I'm thinking of the room. What do you think?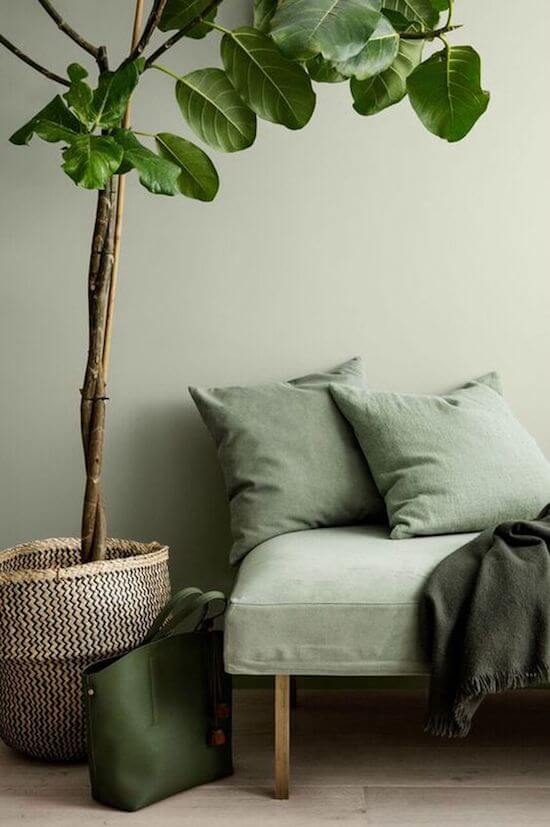 I love these textured walls…though it might be too much work to get done. I also love the color burgundy right now. It's so rich and beautiful.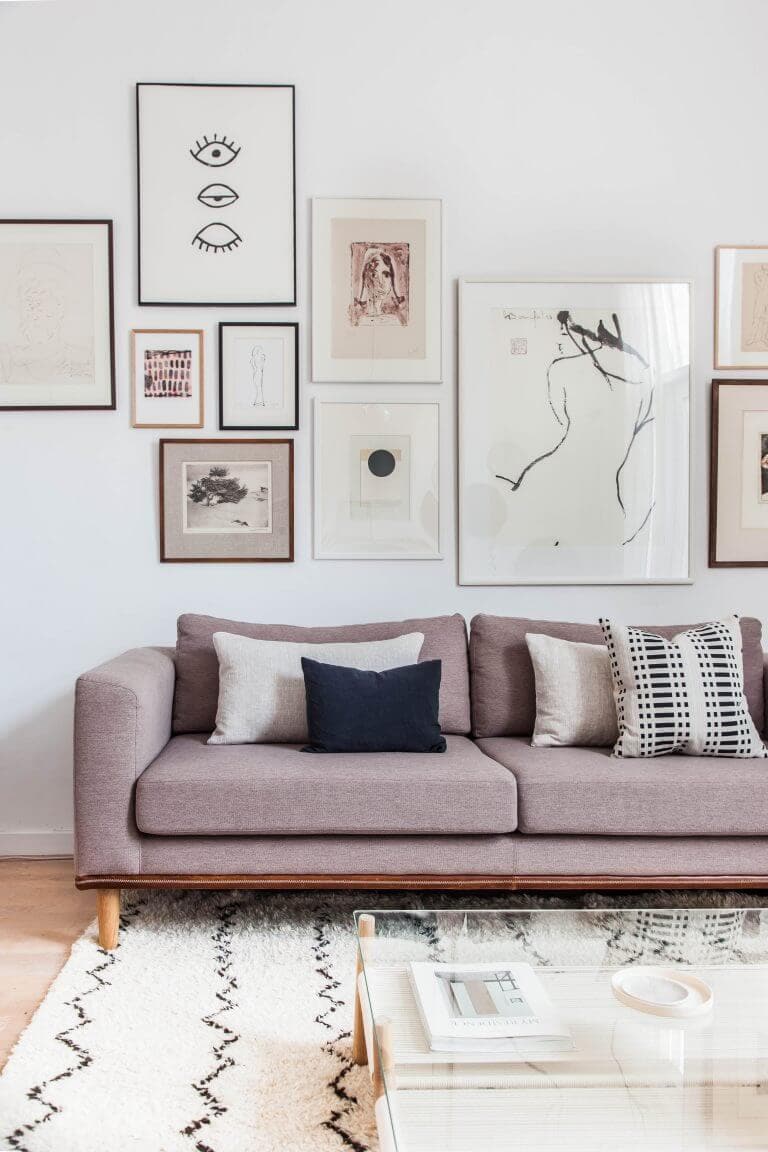 I need some help with the choosing of the wall colors so hop on over to Insta Stories to see a tour and voting on wall colors?
Here is a little collage of items I'm thinking of putting in the room!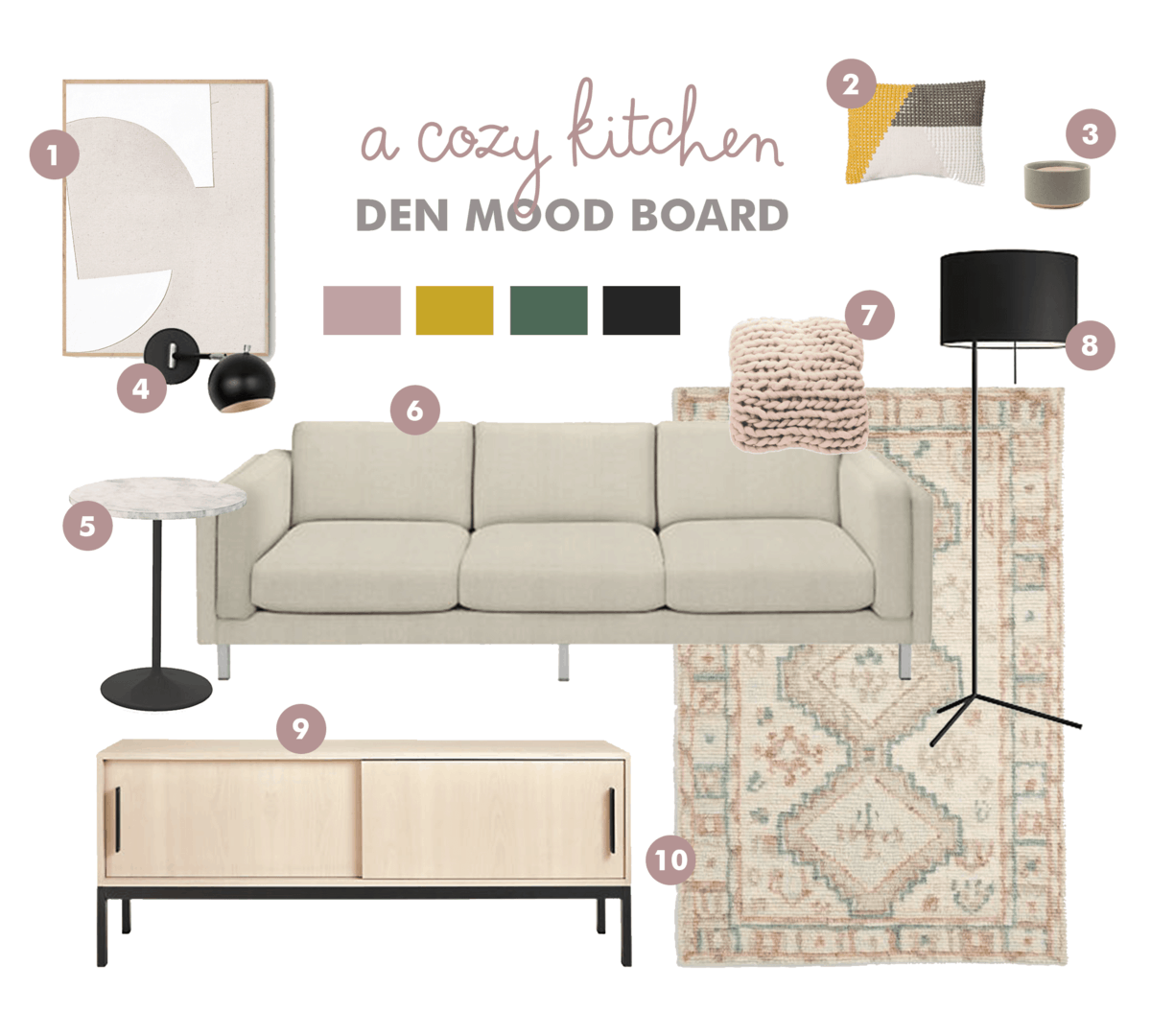 1. Cade Sofa in Orla Ivory
2. Crane Lamp (Black on Black)
3. Chamber Scones in Black
4. Aria Marble Side Table in Black
5. Alden Media Console in Wood + Black
(A special thanks to Room & Board for collaborating with me on this post. A full reveal coming soon!)