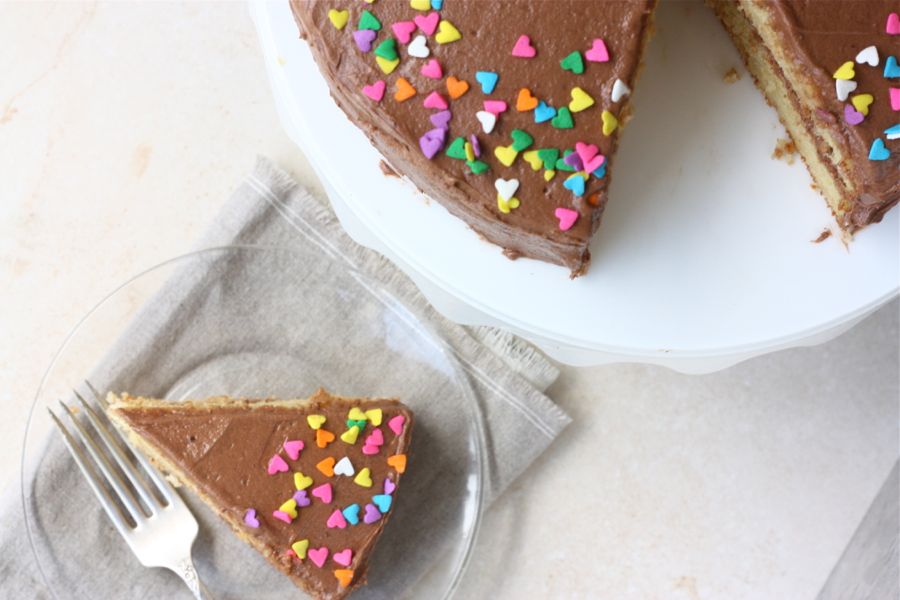 We're all watching the HBO show, Girls, right? If you're not then you must do this. Like, now!
A lot of my kewl friends like to dislike the show; but last night I finally caught up on the last few episodes and OMG!! I honestly don't think there's ever been a show that can simultaneously make me feel ridiculously uncomfortable, laugh so much and be on the verge of tears in a mere thirty minutes. That takes a crazy amount of talent/skill/insanity, AMIRITE?!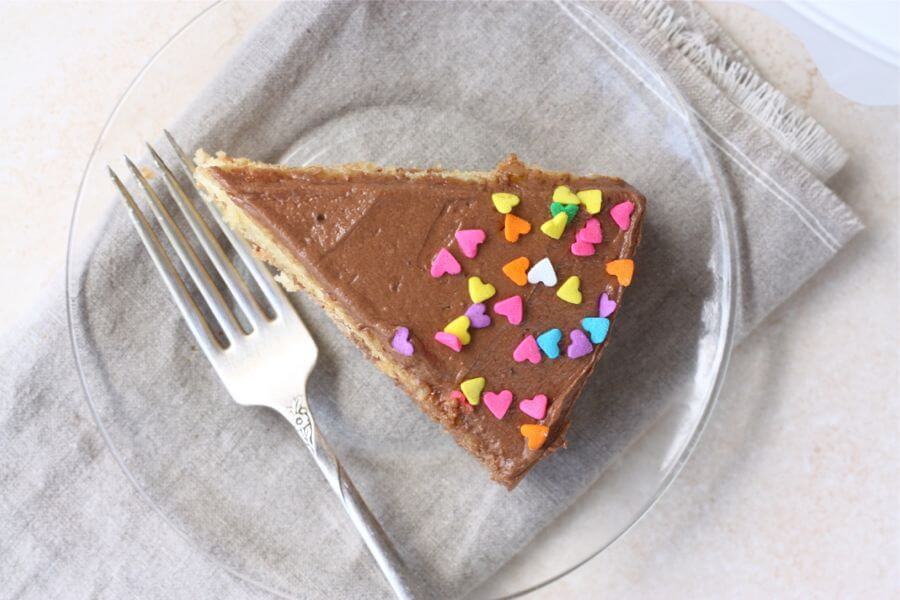 A few weeks ago when I was going through a super girly moment, I made this ridiculously girly cake. Yeah sure, I might've even painted my nails as I was waiting for this thing to bake up. SO WHAT! WHO CARES!
If we get into the nitty-gritty, this cake isn't THAT girly. There's a good amount of cornmeal mixed in, giving this cake a bit of texture, a little heft, if you will, all while still succeeding at being light and…moist hydrated. (Side note: Shout-out to Becky for coming up with the best word replacement for the word we all hate so so much: "moist.")
This rich chocolate buttermilk frosting was the perfect match for the yellow cornmeal cake. It's a winner. And since I was feeling angsty, I figured I'd put these heart sprinkles that were in the back of my pantry to good use.
For the rest of the step-by-step photos, with instructions, along with the recipe, jump over to PW's Tasty Kitchen. Dooo it. And then watch Girls so we can talk about it!