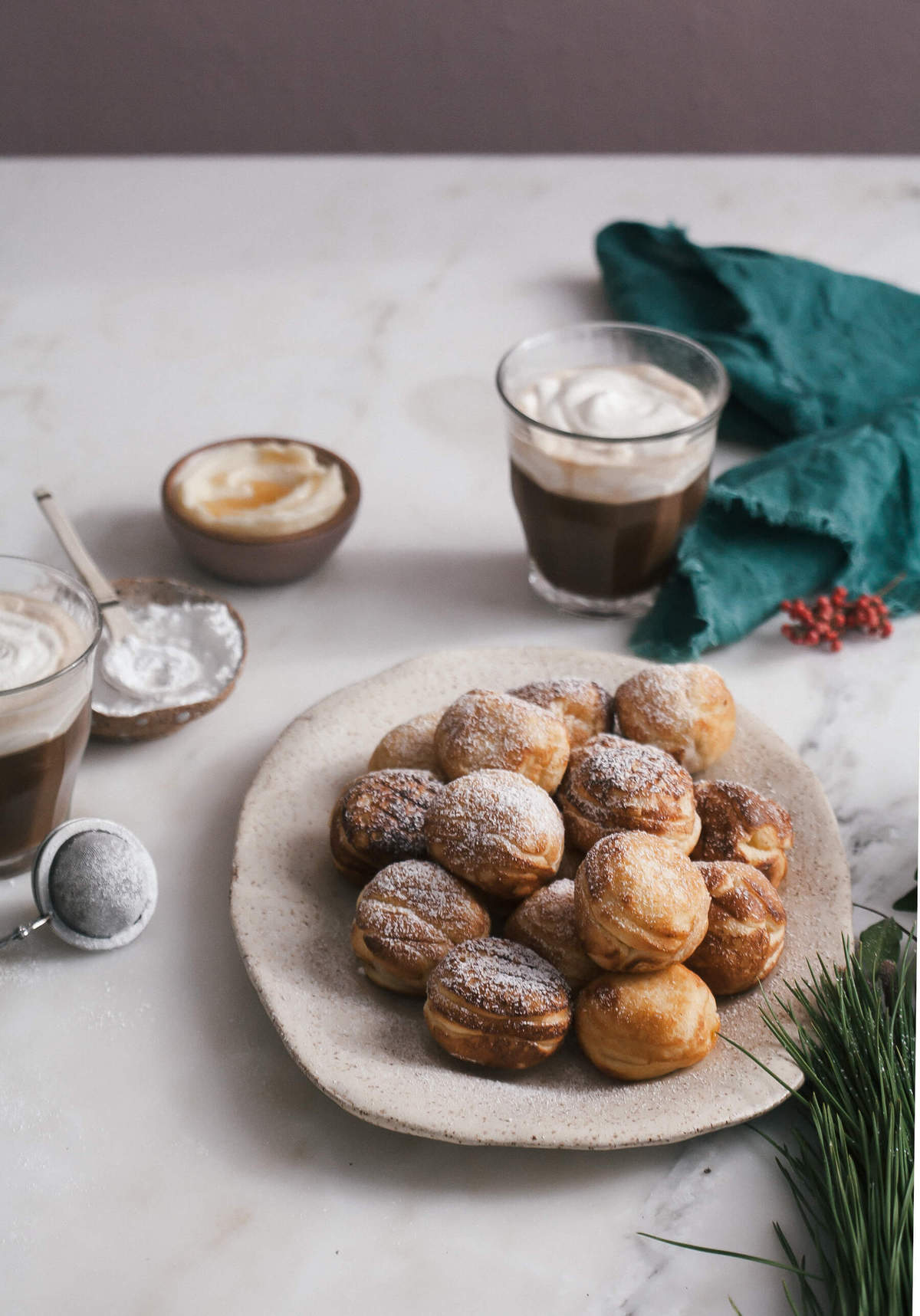 I'm currently sitting in the passenger seat with my laptop in my lap, while Josh drives. Amelia is in the backseat with her raincoat on, fully equipped for inclement weather, sleeping. We'll be in The Bay soon.
It's almost Christmas/Hannakuh and I have one last recipe to share with you before I peace out for the rest of the year!
One of my big highlights of 2016 for sure was going to Copenhagen. I still think about it often—everything from the politics to the food to Trivoli to the pretty and old cobblestone streets. The food was oh so good but I remember one thing that I totally didn't find or stumble upon were ebelskivers. I looked! But it's ok because I've had plenty at Broder Nord in Portland. I've been there a handful of times and the thing that is an absolute must to order are the ebelskivers with meyer lemon curd and lingonberry jam. They are SO good.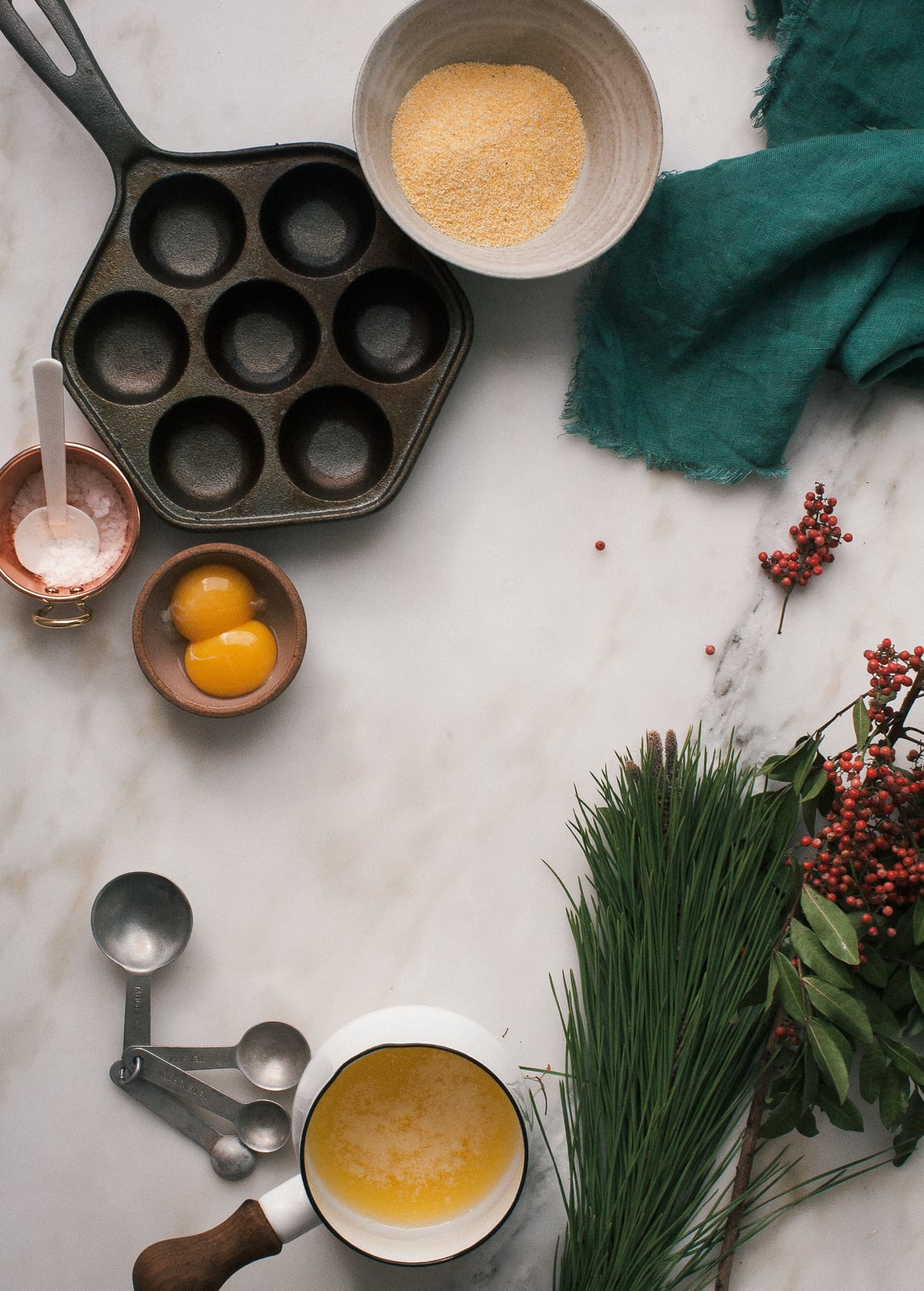 If you're unfamiliar with these puffy balls of amazingness, they're essentially Denmark's version of a pancake. The batter is somewhat similar, except for the last step, which involves whipping egg whites until stiff and folding them into the batter. They're light and fluffy and so delicious after having been cooked in butter for a few minutes.
I made regular ebelskivers for an Anthropologie post I did back in November but I didn't post the recipe because they weren't 100, as the kids say. They still needed a bit of work.
I didn't love that they weren't like perfect circles. They still tasted great and were fluffy and warm and delicious but it was just an aesthetic thingy for me.
Well, Josh sent me a post that Bo Bech posted, sharing how to get perfect circles! You basically add the batter to the ebelskiver cavity, cook it for a few minutes, turn it 90 degrees and add more batter. Cook it on a few more sides and that's it. PERFECTION.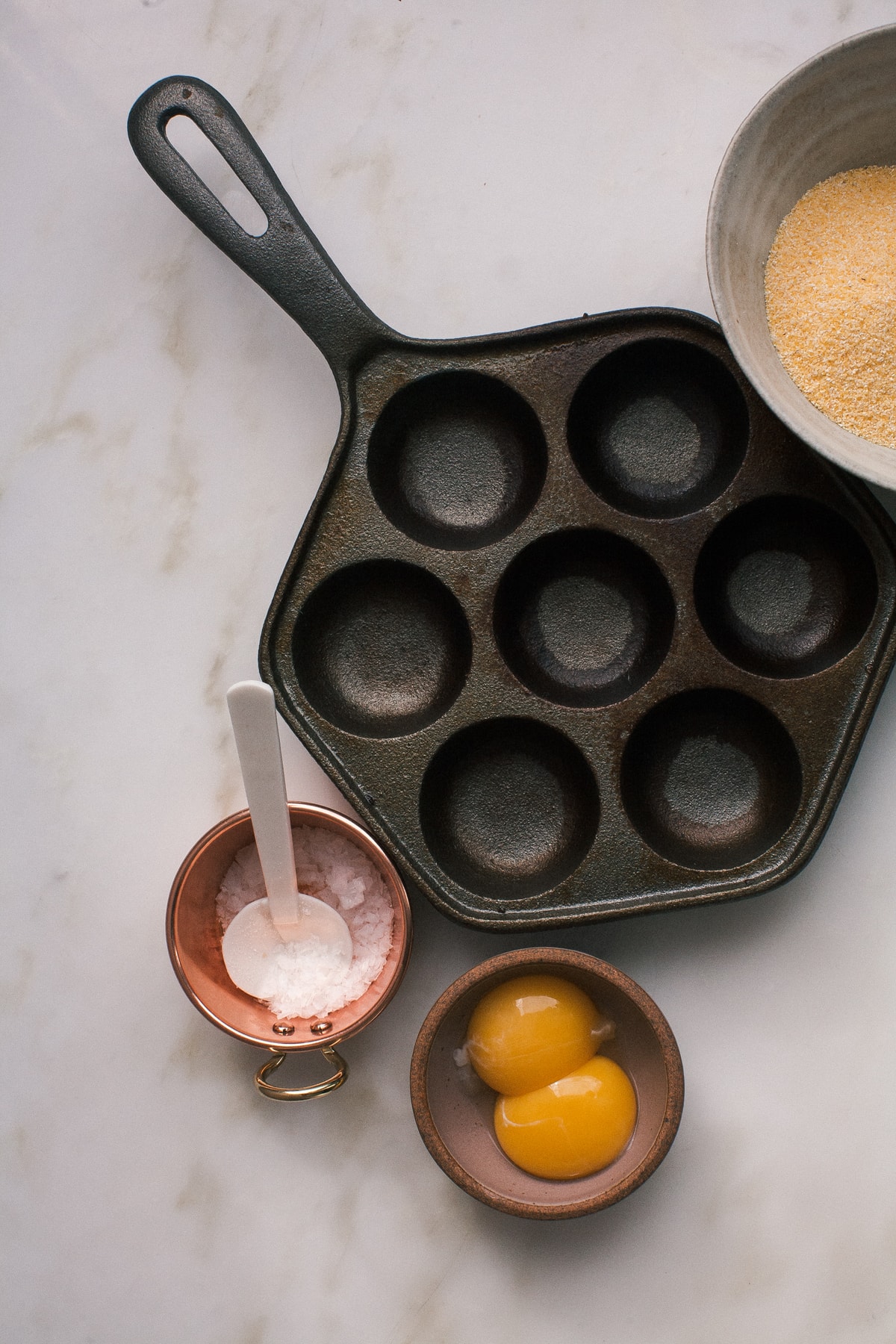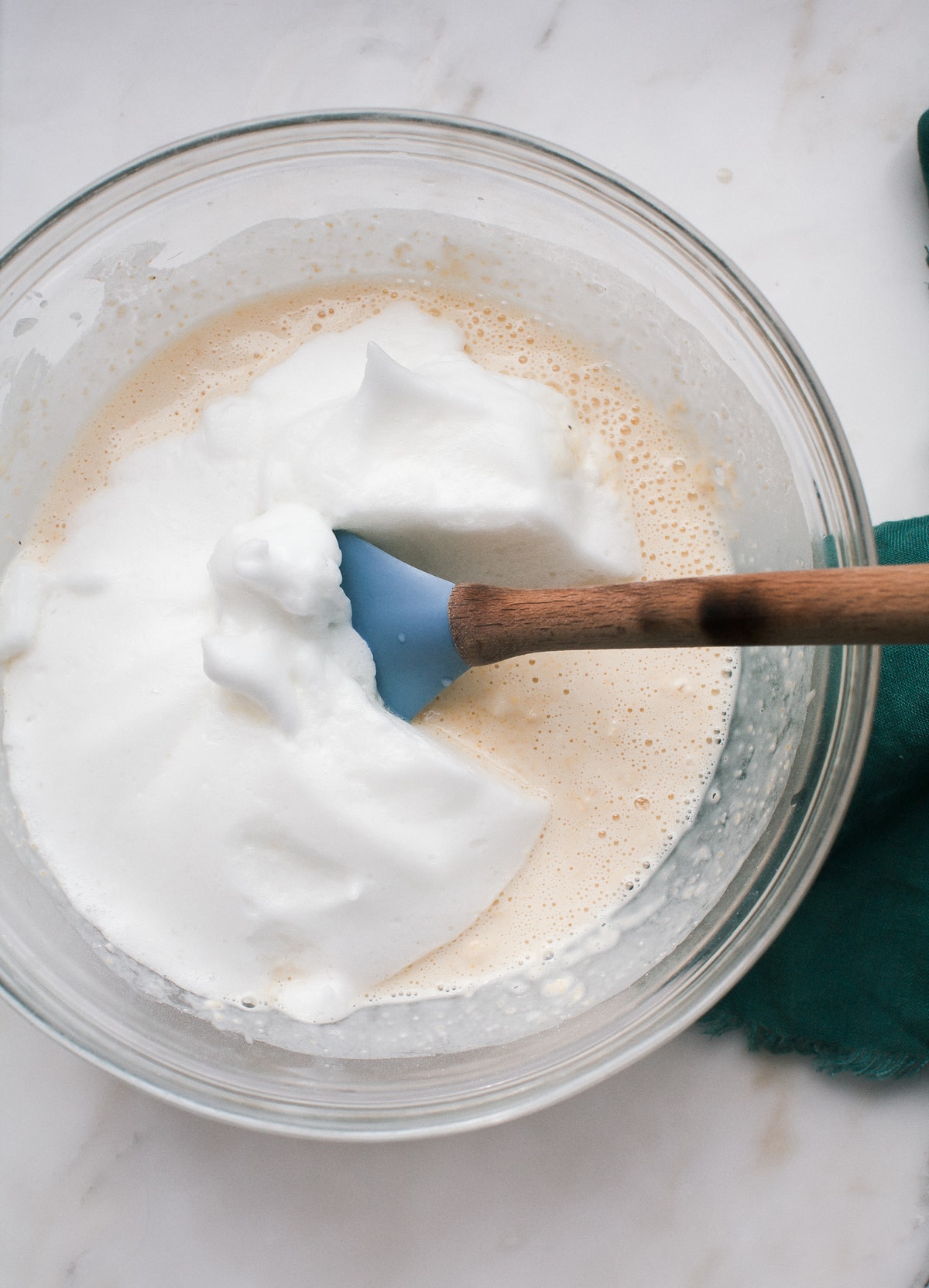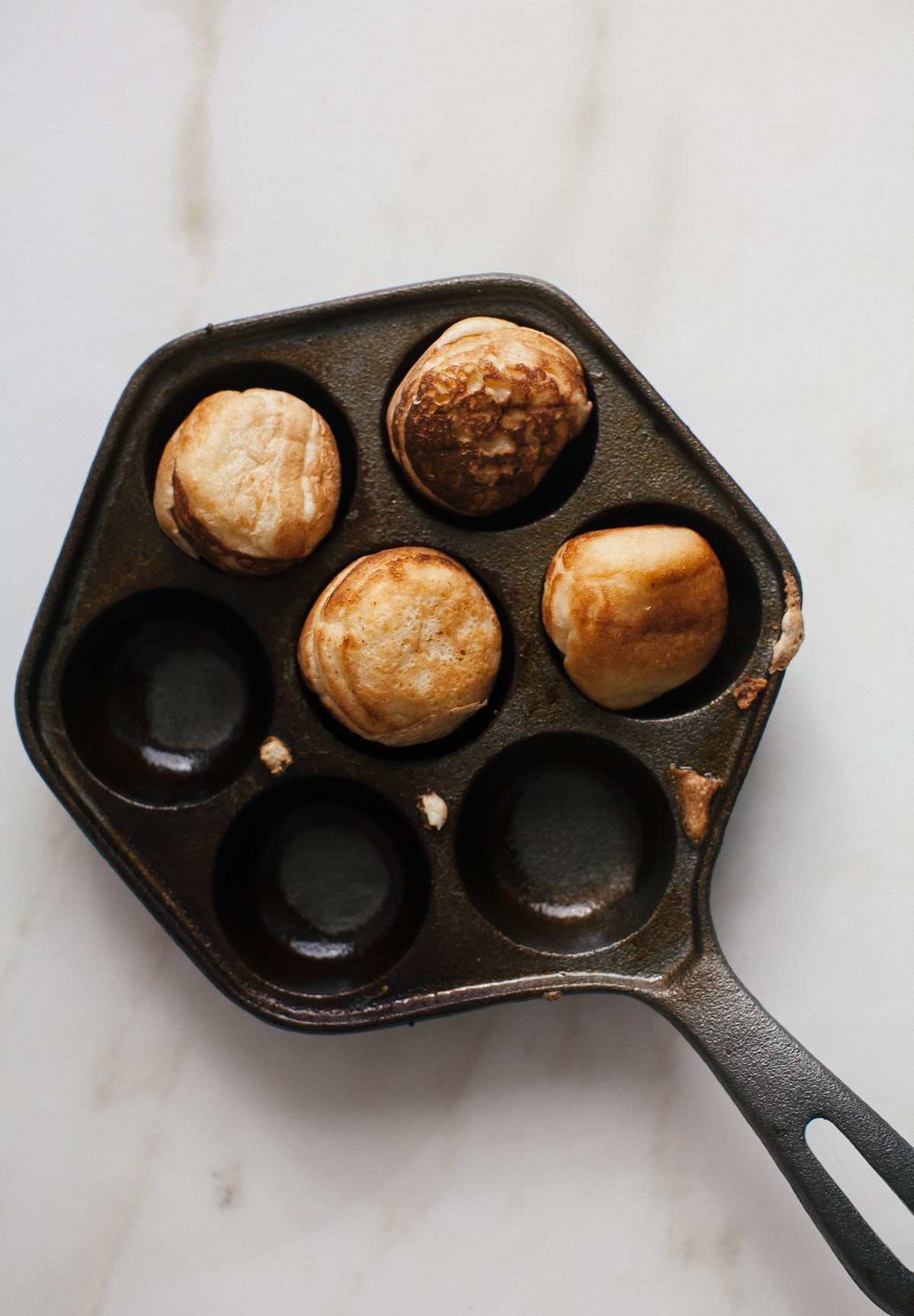 These taste like cornbread, oh yes they do. They're so so good and I had trouble only eating the three I told myself I could eat. The honey butter is delicious, too. But feel free to serve them with the lingonberry butter from the Anthro post because that's good too!
Merry Christmas!
Oh and if you don't have an ebelskiver pan, here's a link!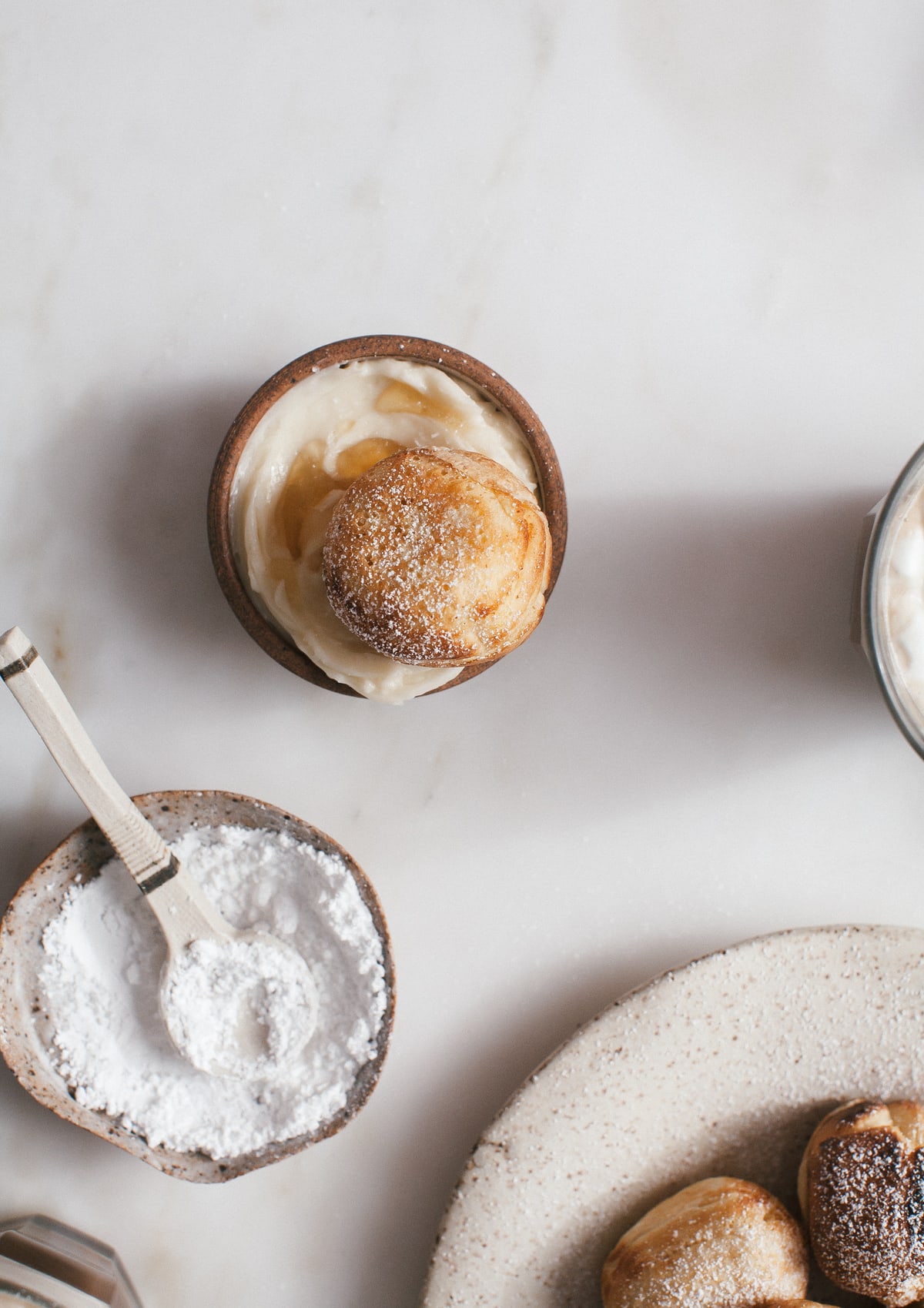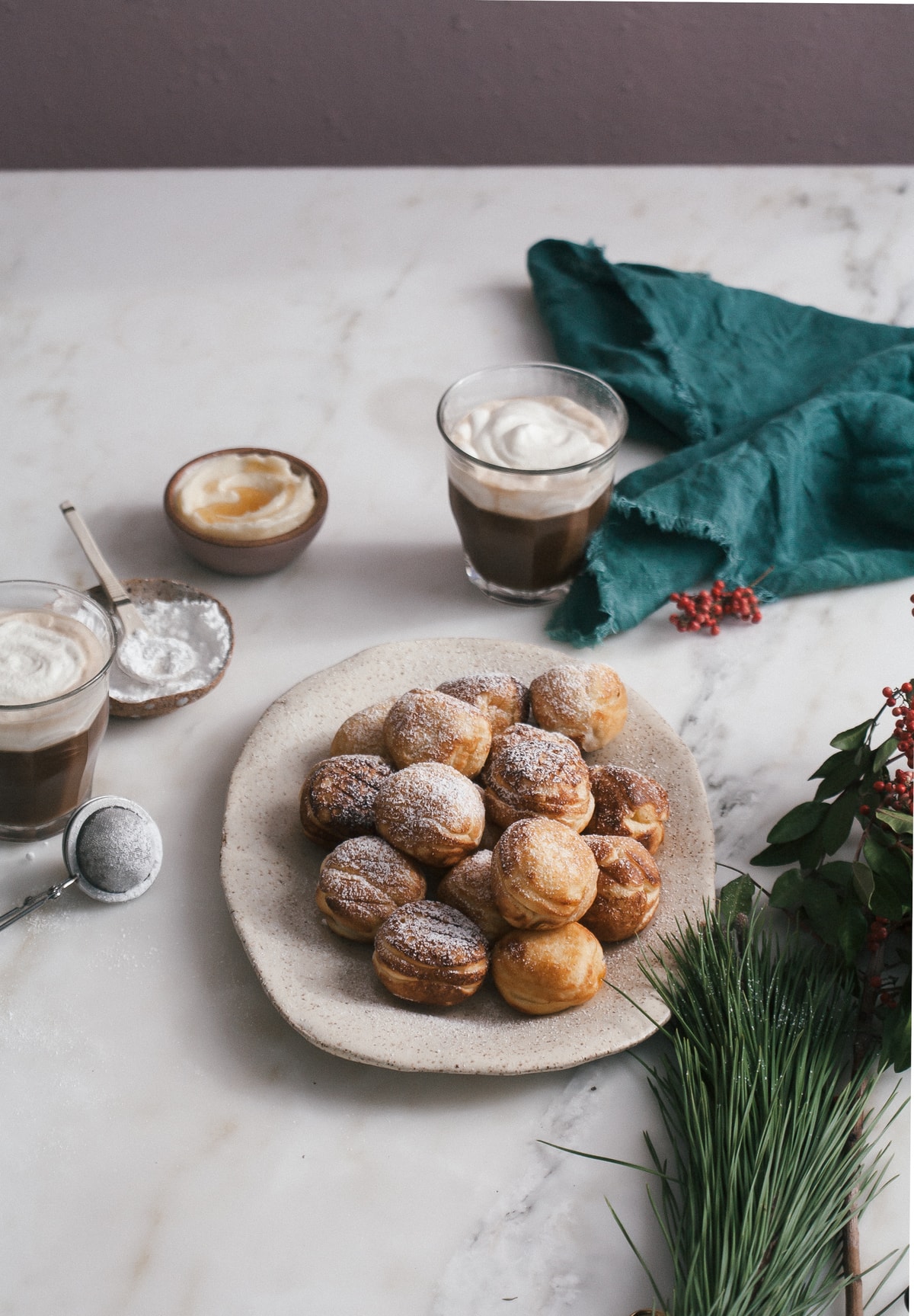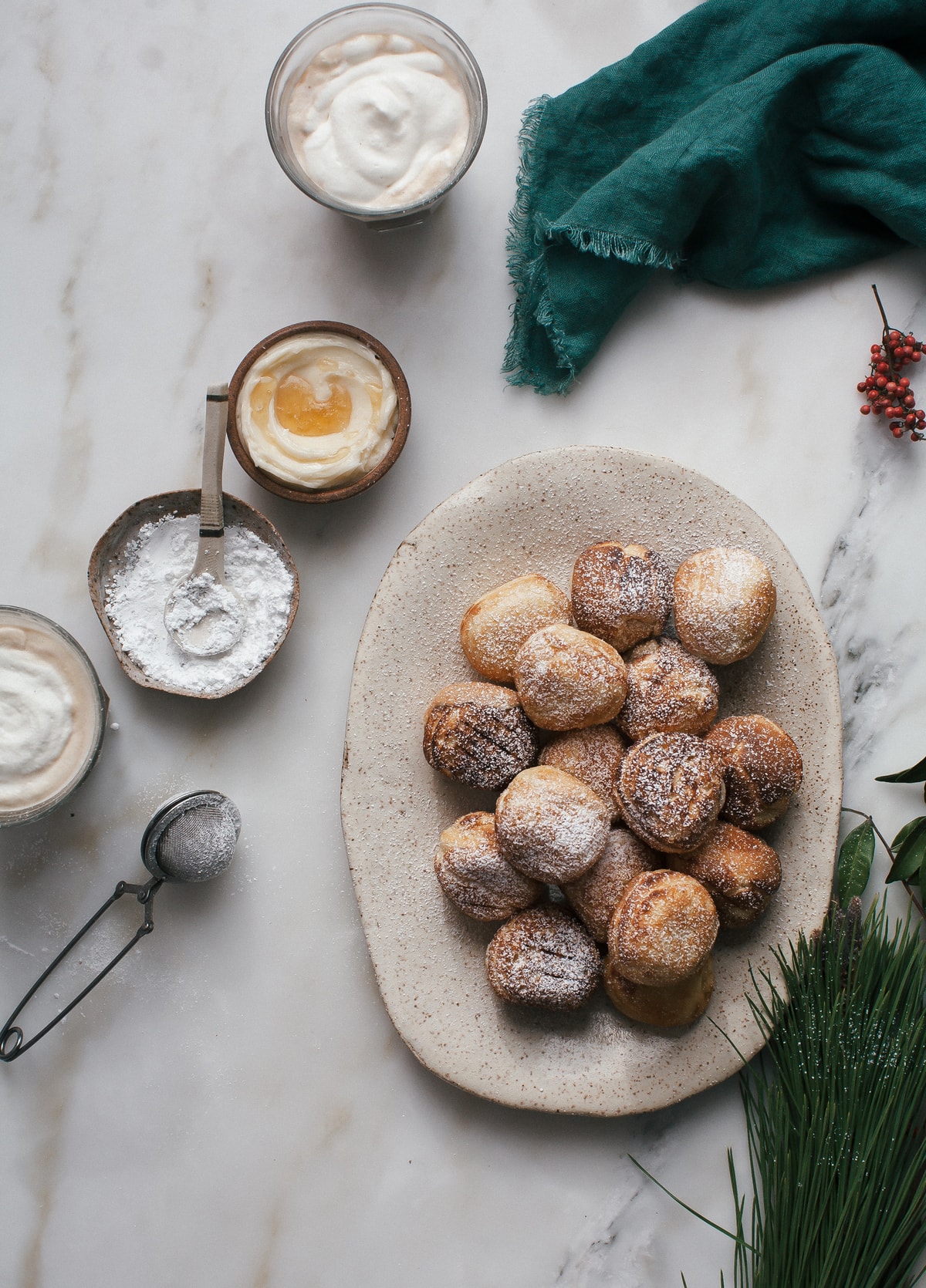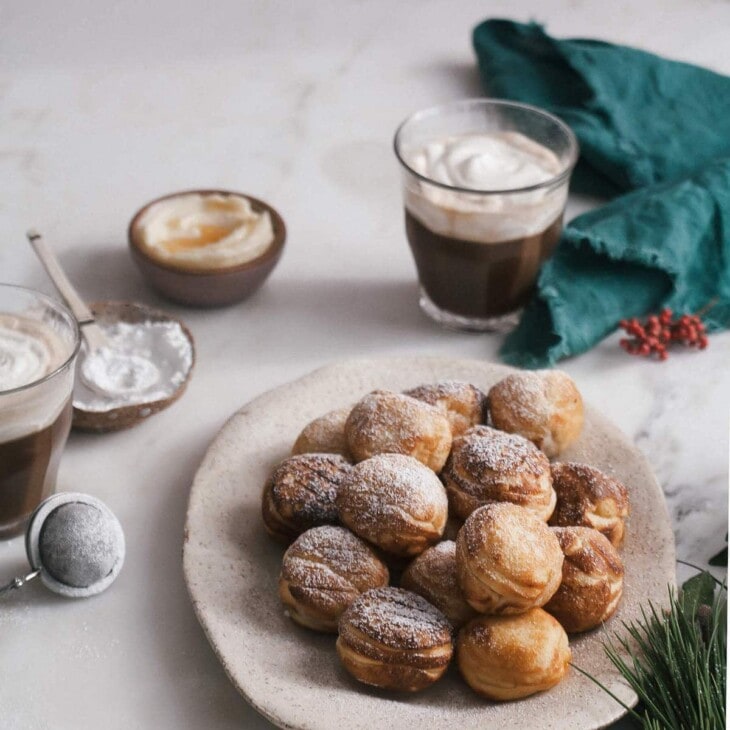 Print Recipe
Cornbread Ebelskivers
Serving Size:
ebelskivers
Ingredients
Honey Butter:
1/2

cup

unsalted butter

at room temperature

2

tablespoons

honey of choice

1/4

teaspoon

Maldon sea salt
Ebelskivers:
1

cup

all-purpose flour

1/4

cup

fine cornmeal

1

teaspoon

baking powder

1/2

teaspoon

salt

2

teaspoons

sugar

1 1/4

cup

whole milk

2

large eggs

separated

4

tablespoons

unsalted butter

melted + 2 tablespoons of unsalted butter, melted, for pan

Powdered sugar

for serving
Instructions
To make the Honey Butter:
In a medium bowl, add the butter, honey and salt. Using an electric mixer, beat until smooth. Give it a taste and adjust the salt according to taste. (I added a pinch more.) If you don't want to dirty your electric mixer, you can surely do this with a fork. Set aside.
To make the Ebelskivers:
In a medium bowl, whisk the dry ingredients together: flour, cornmeal, baking powder, salt and sugar.

To a measuring cup or small bowl, measure out the milk. And then whisk in the egg yolks and melted butter. Add the wet ingredients into the dry and mix just until combined (some lumps are totally fine).

Pour the egg whites into a separate bowl and using an electric-hand mixer or a stand-up mixer with the whisk attachment, beat until stiff peaks form, about 3 to 4 minutes. Fold the egg whites into the batter until combined.

Place the ebelskiver pan over medium heat. Warm for about 2 to 3 minutes. Turn the heat to medium-low. Brush the cavities of the ebelskiver pan liberally with butter. This will do two things: give the ebelskivers some nice flavor and ensure that nothing sticks. Fill the cavities with about 2 tablespoons of batter. Allow to cook until small bubbles form on the surface, about 2 minutes. Using an offset spatula, turn the ebelskiver 90 degrees and then add another scant tablespoon of batter. (This will give you a perfect round-shape of an ebelskiver, if you don't care about perfection, skip this step and flip it over and cook on the opposite side for another 2 minutes.) Cook for 1 to 2 minutes and then flip again and cook for an additional 1 to 2 minutes.