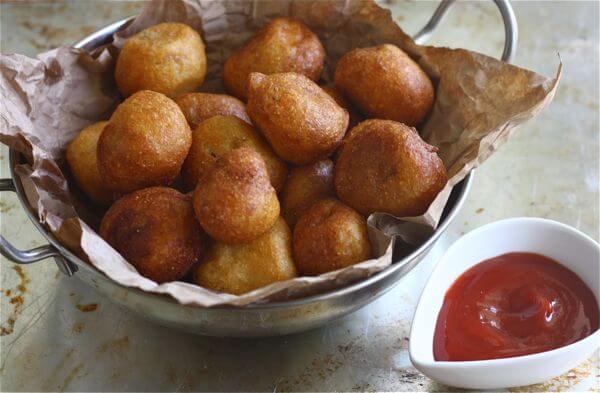 Spring, yo! Totally in full effect. I seriously ignored it, completely let it pass me by, until yesterday when I saw a lady walking down Santa Monica Blvd sporting a very cute set of bunny ears on the top of her head. And then, it hit me: Spring has totally sprung–it's here! What now?!
So, I came to the (short) conclusion than what better way to embrace it than by making something that's more resemblant of Summer. Forget Spring! (This is me attempting to be ahead of the curve, I think.) Actually, no. That's incorrect. I think it more has to do with the fact that yesterday it was a near 80 degrees outside and I was sweating.
When I experience both of those things simultaneously, my brain immediately travels to yards where hot dogs are being grilled and people are littered everywhere drinking beer and sprinklers are going off and some random dude thinking it's a good idea to run through them.
I did exactly none of those things yesterday. Womp womp. My way of dealing with the overcompensating weather was to make something that I would love to eat on those type of days: Corn Dogs Tots!!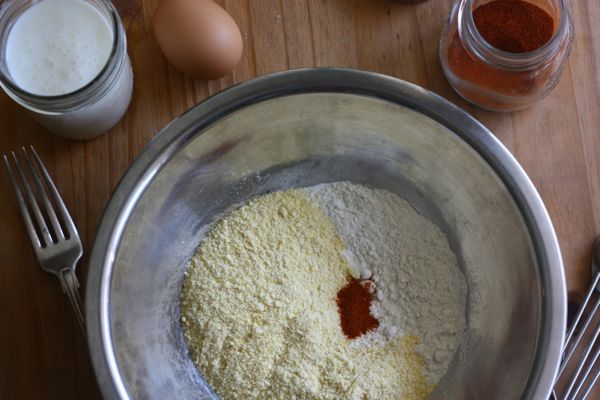 Corn Dogs. Whoa. They're very dear to me. I have fond fond memories of them in the cafeteria. I was the annoying kid that would peel off all of the breading, dip it ketchup and throw away the hot dogs. Even at the ripe age of 8, I knew school cafeteria hot dogs were not to be trusted. Smart girl.
Okay…
Real talk: Regardless of your gender, eating a gigantic corn dog in public…can be…I dunno…how do I say this…weird?…awkward? Weird and awkward. We don't look cute, let me just say that.
To deal, I figured why not change their form a little. We all know that everything is cuter, and therefore BETTER, when it's in a smaller form, so here you have it: tots!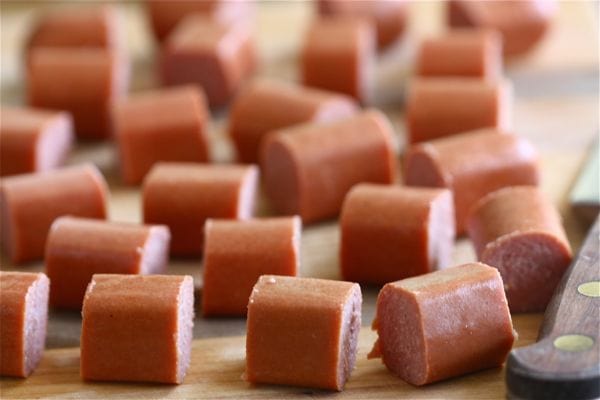 My love for all type of tots is well documented on this here bloggy blog. We have some churro tots, pretzel tots, and of course my all-time favorite, tater tots.
Let's talk process and taste.
Okay, minus the frying, these corn dog tots are pretty easy. The batter is pretty similar to a pancake batter. And actually, if you have any leftover batter, you can pour some of it on a griddle and you'll end up with some pretty delicious tasting hot cakes. Multiple looks!
I understand that as human beings, we don't really like deep-frying.
This is the part where I convince you to do this, and tell you that these Corn Dogs Tots are actually worth dealing with hot oil. Because they are.
Also, let me add that in the last few weeks I've opted for frying in my cast-iron skillet (versus a big pot) and it's SO much easier and less intimidating.
Something about a big pot of oil that just bums me out, you know?! About three inches of oil in a cast iron is all you need for these things.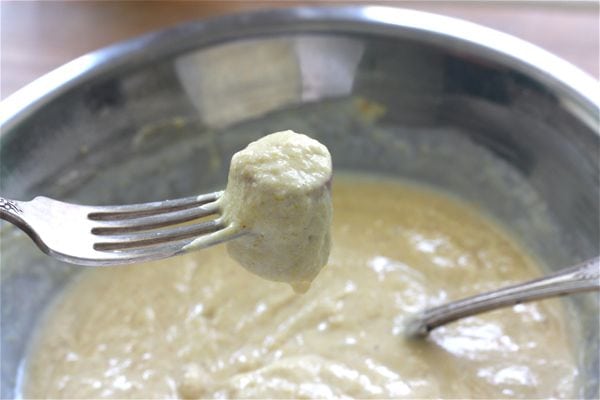 These corn dogs tots are all about texture. Think of them like crispy cornbread bites with hot dogs in the center.
Whoa!!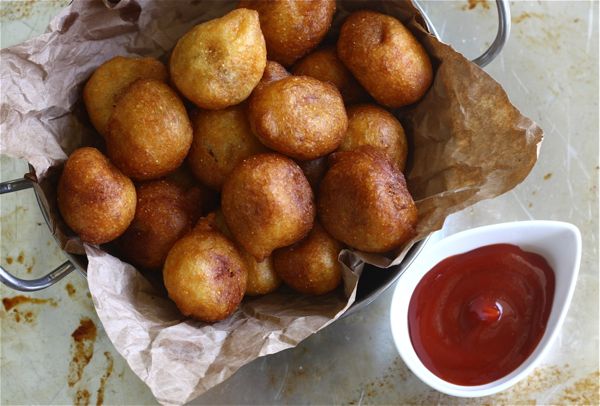 Corn Dog Tots
Vegetable Oil
2/3 cups all-purpose flour
1/2 cup, plus 2 tablespoons, cornmeal
2 teaspoons sugar
1 teaspoon baking powder
1 teaspoon baking soda
1 teaspoon kosher salt
1/4 teaspoon ground cayenne
1 large egg
1 cup, plus 2 tablespoons, buttermilk, shaken
1/4 cup corn starch
6 beef hot dogs, cut into 1-inch medallions
1. Prep: Grab a pair of tongs and line a baking sheet with paper towels. (For draining the corn dogs after frying.) Pour your oil in a cast iron skillet, dutch oven until it reaches about 3-inches up the sides of the pot or skillet. Heat oil until your thermometer reads 340 degrees F. Note: I usually wing fried recipes and dont use my thermometer, but this is actually important. If the oil is too hot the corn dog batter will be gooey on the inside.
2. In a medium mixing bowl, whisk together the all-purpose flour, yellow corn meal, baking powder, baking soda, salt and cayenne. In a measuring cup, measure out the buttermilk and crack the egg in; beat until combined. Pour the wet ingredients into the dry, all at once, and mix until combined. (Note: If you step away from the batter for a few minutes, it might thicken up on you; if so, simply add a teaspoon of buttermilk at a time until it becomes the right consistency.)
3. Pour the cornstarch into a small bowl. One by one, lightly coat each hot dog medallion with the corn starch. When the oil is hot, using a fork or skewer, dip the hot dogs in and out of the batter, allowing any excess batter to run off. Immediately place the corn dog tots into the hot oil. Cook for 1-2 minutes on each side, until golden brown. Transfer to the paper towel lined baking sheet to drain. Place the baking sheet in a warm oven until you've cooked all of the tots.
Recipe yields approximately 28 corn dog tots