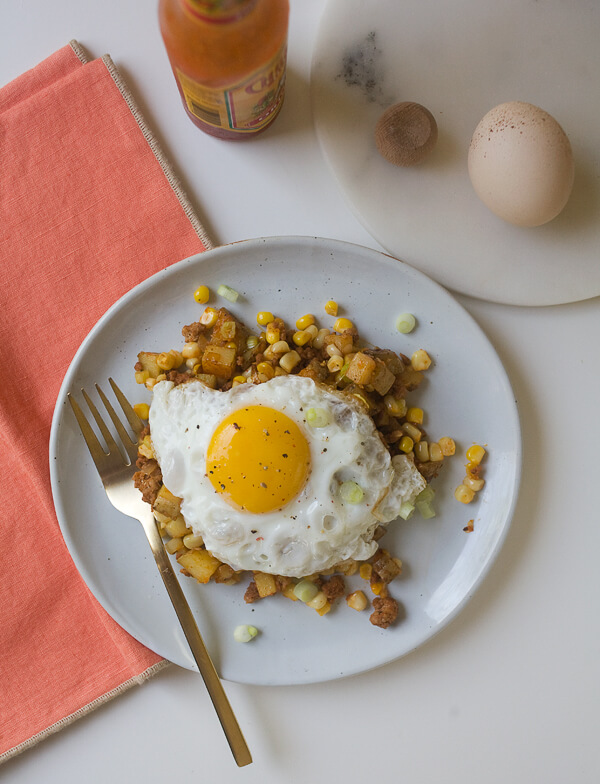 This week is going alright so far. I FINALLY scored some sour cherries (recipes coming soon!), I've been doing a ton of recipe testing for book stuff and last night I watched this woman from Real Housewives of New York throw her fake leg on the table. So all in all, I say it's going pretty well!
Last week I had the great pleasure of making and eating this Corn and Chorizo Hash (with an egg on top, of course) for a very, very late lunch. There's super spicy chorizo, fresh summer corn and potatoes cut into a small dice, which cuts down on the cook time, which also helps when you're so hungry you feel like you might pass out. An egg on top was an absolute must because it's the only way a hash story should end and because seriously what could be better than a drippy egg? A vacation, that's what.
For the full recipe so you can recreate a delicious breakfast for lunch or dinner situation, go to PBS Food.
Tomorrow I'll be back with a recipe that SCREAMS a good vacay moment.