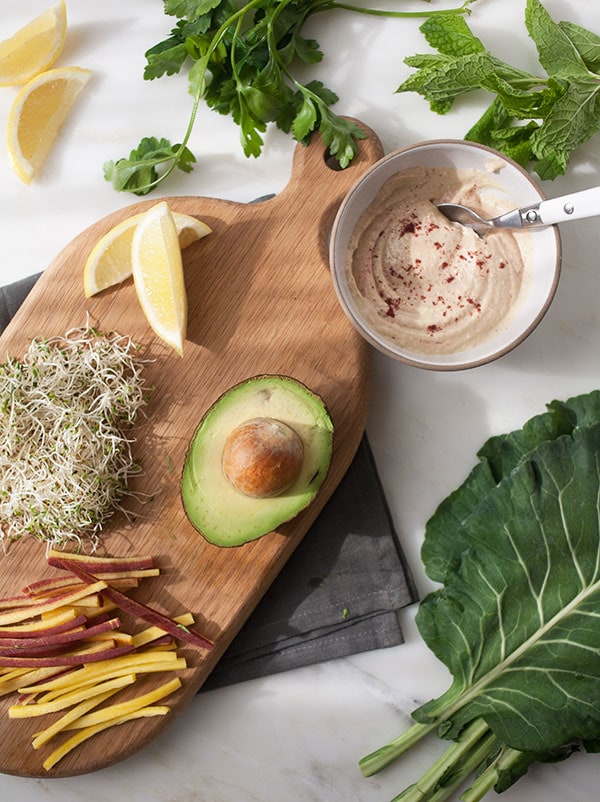 I read one of those lame trend reports and apparently collard greens are the new kale. Did you know this? I feel like every year there's always some sort of claim saying something is the new kale. Let's just all be ok with the fact that kale is NEVER going away. It's here to stay. But that doesn't mean we can't have a moment with new greens.
I loooove collard greens. I love them braised like super Southern-style with ham hock and a side of fried chicken and I love them in this healthy iteration: blanched, air-dried and then stuffed with smooth, sumac-spiked hummus, crispy carrots, avocado, sprouts and herbs.
I could eat a million of these and it's nice to know that it's a-ok if I do…that's if Amelia doesn't steal them before I get to 'em.
For the whole recipe and more photos, go to PBS Food.