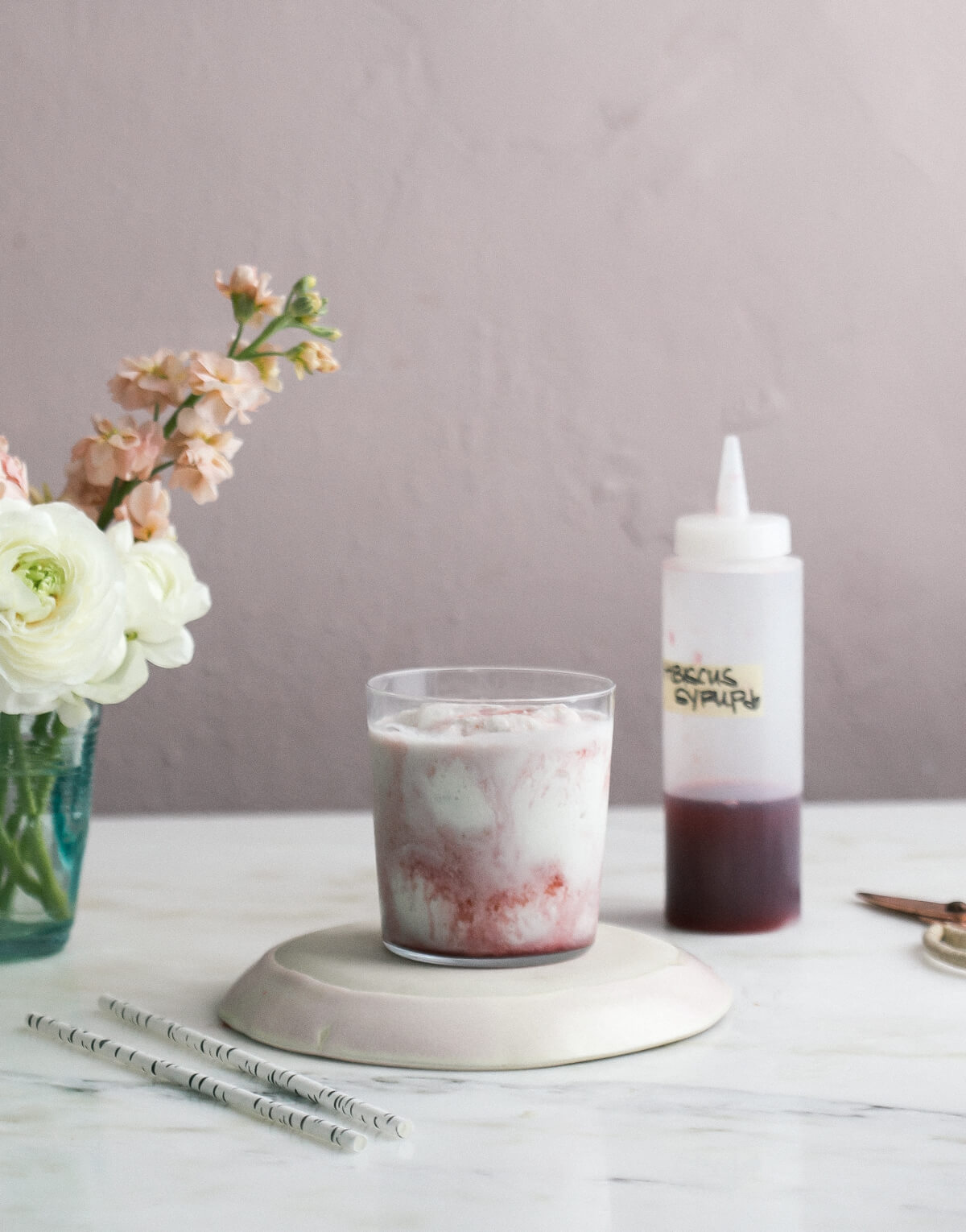 This week has been a lil' bananas. I'm doing a video series for a project today (YAY!) and just getting everything in order from location to what I'm putting on my body has been a good amount of mental work. I'm used to just making things and taking photos of them, not really concerning myself with how my hair looks. ITS HARDER THAN I THOUGHT!
In other more important news, Amelia is about to be wrangled by a new trainer, that we consulted with over the weekend, because she's caught a bit of separation anxiety, i.e., has a full-on toddler meltdown when I put on my shoes. It's made leaving the house a bit challenging. If you know corgis, then you know that they're kind of wild, feral animals.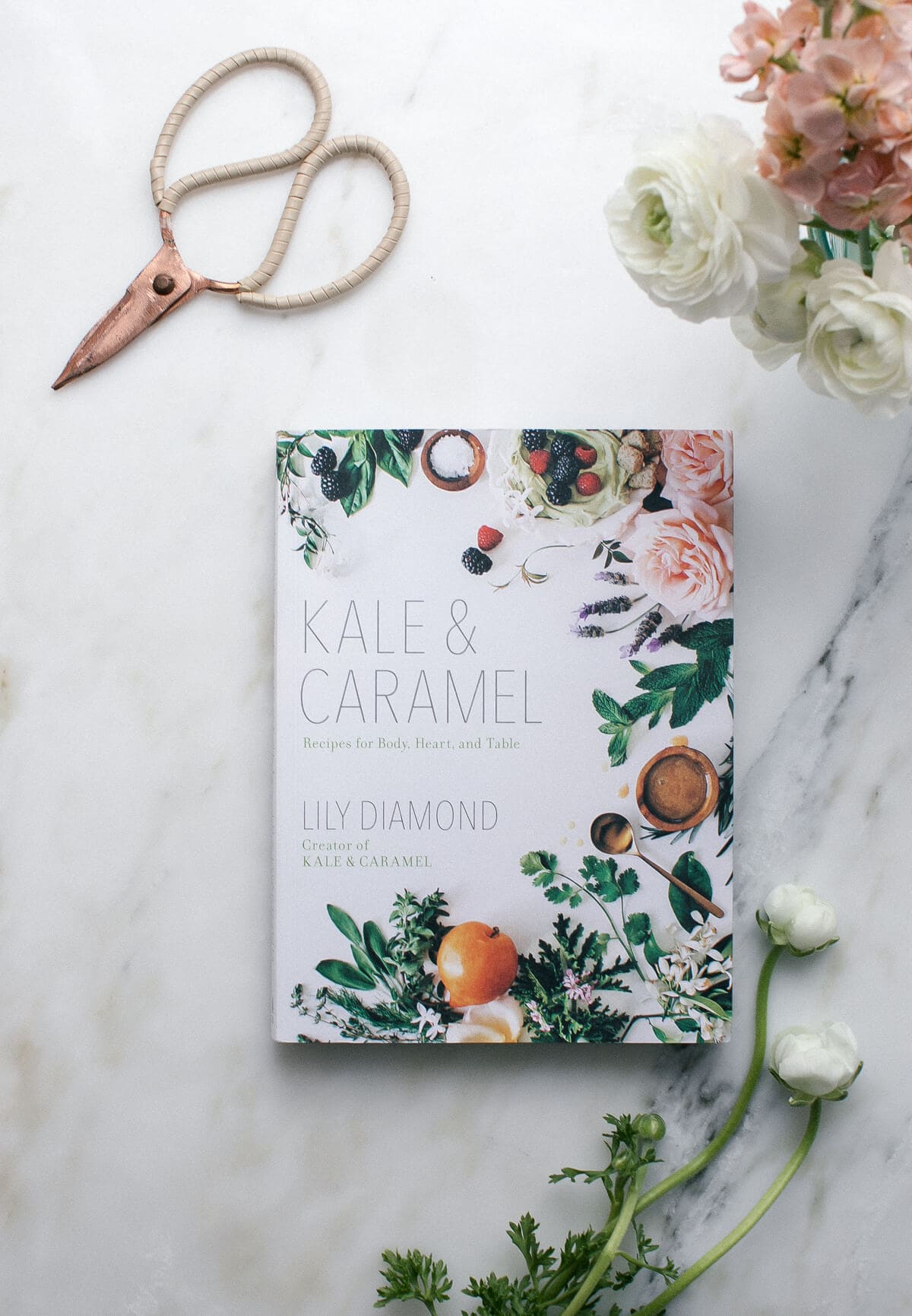 She also had to turn down an opportunity to be in a commercial for The Crown because the requirements were that she actually had to obey all commands while being in front of camera, while being next to a herd of corgis. She. Can't. Do. This. It'd be too stressful and the experience of taking video of her in this environment did not outweigh the stress. ANYWAY, my best friend works for Netflix so I've kindly asked for an invite to set that day.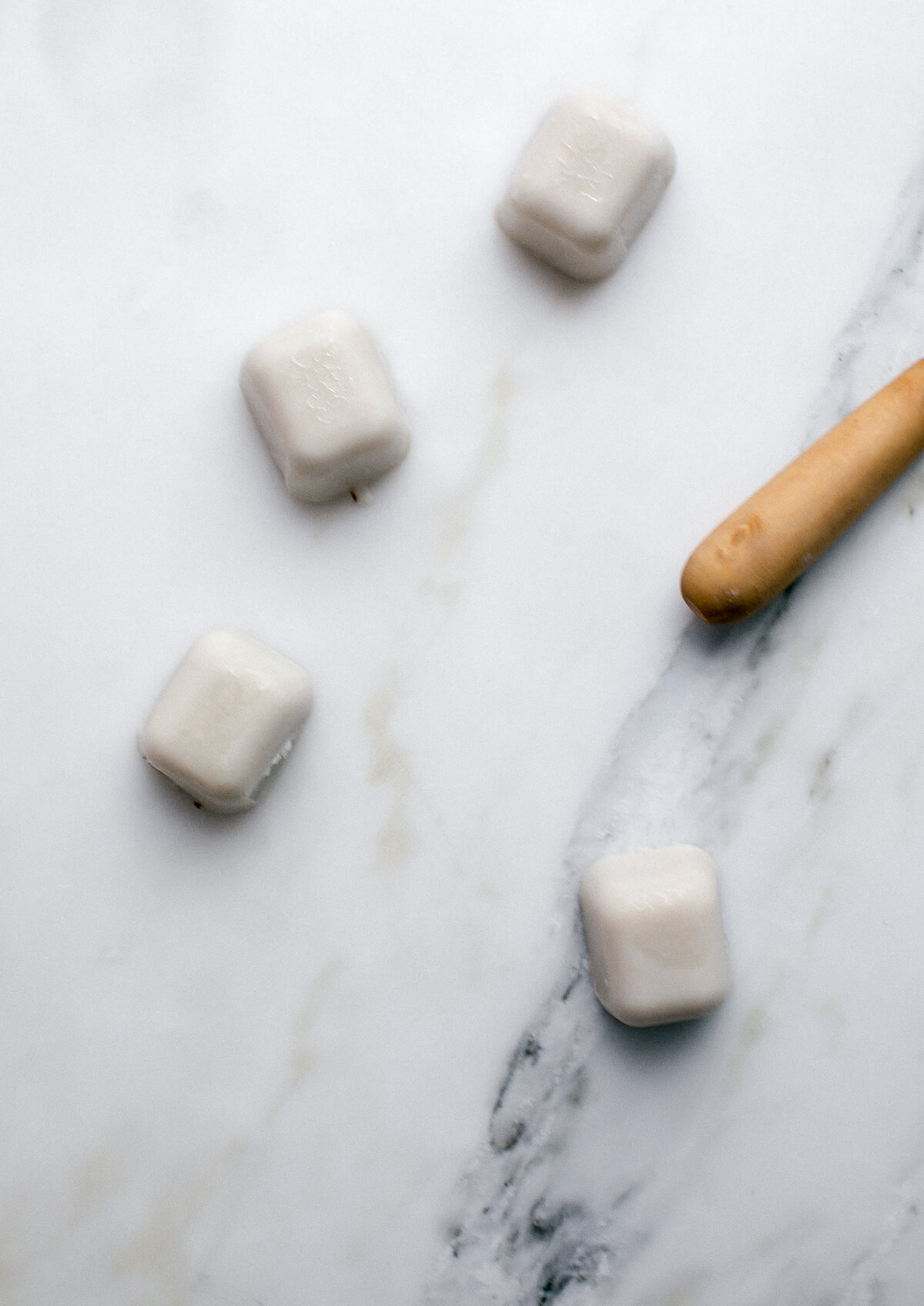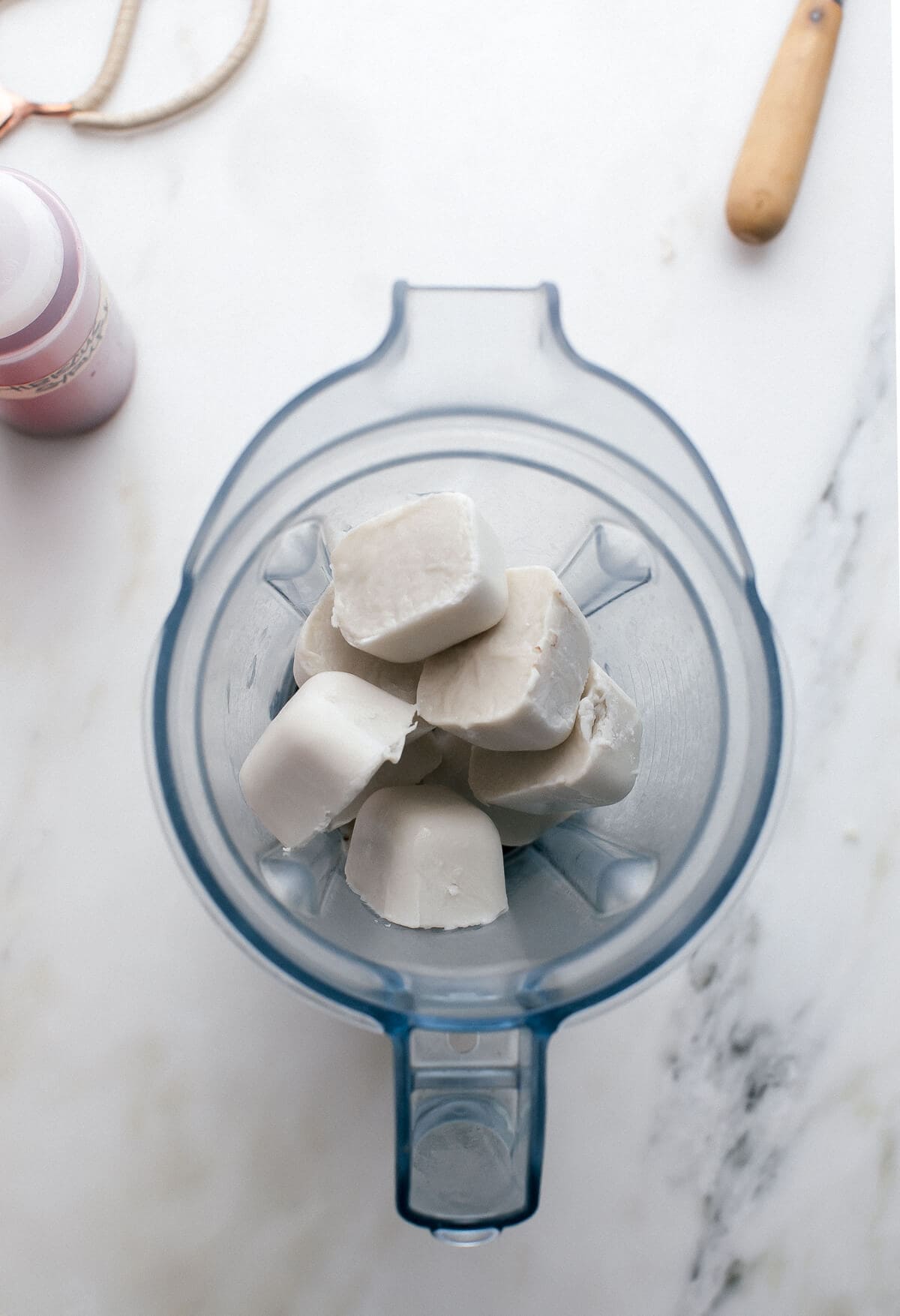 NOW, let's turn our undivided attention to these gorgeous slushies from my dear friend Lily's gorgeous new book KALE AND CARAMEL.
They are seriously the dessert I will make over and over this summer because:
#1. They are so easy to throw together. Seriously, all you need is an ice cube tray and a blender.
#2. They are healthy-ish. They're sweetened by honey and orange juice, they're dairy-free and are so so delicious.
#3. Who doesn't love the gorgeous pink color from the hibiscus syrup.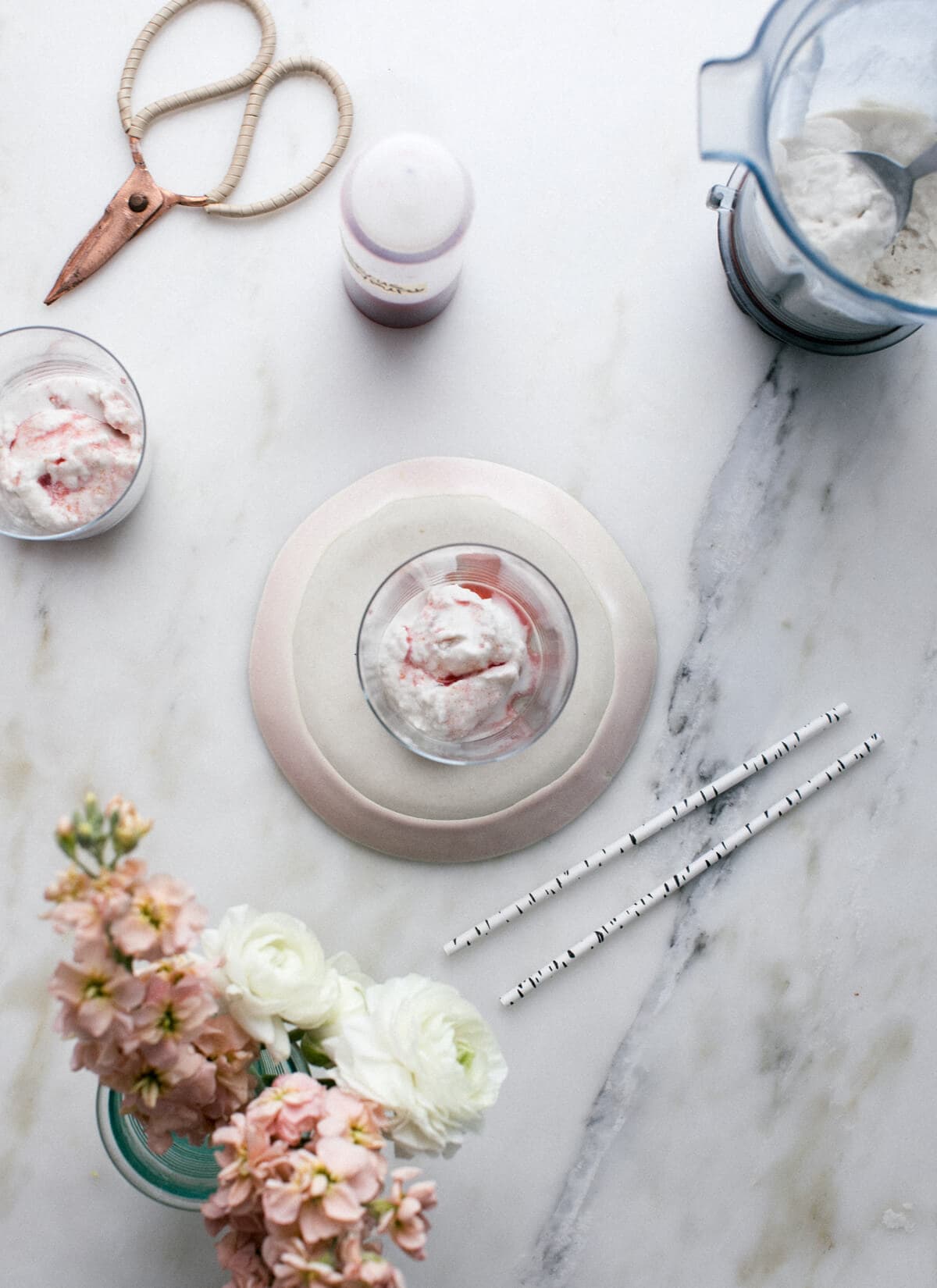 They do require a bit of work the day before and they do require some time in the freezer but other than that, they really are so easy and delicious.
Since their ingredients were super dog-friendly, I actually gave a spoonful to Amelia (because she loves coconut milk) and she was like, OMG AM I A HIPPIE NOW, MOM?!
Lily's beautiful book is divided by herbs and flowers. And while all of the recipes look deliciously healthy and fresh, what I love the most is the writing. Lily takes us on the journey through her childhood in Hawaii, college, the death of her mother and what heartbreak means.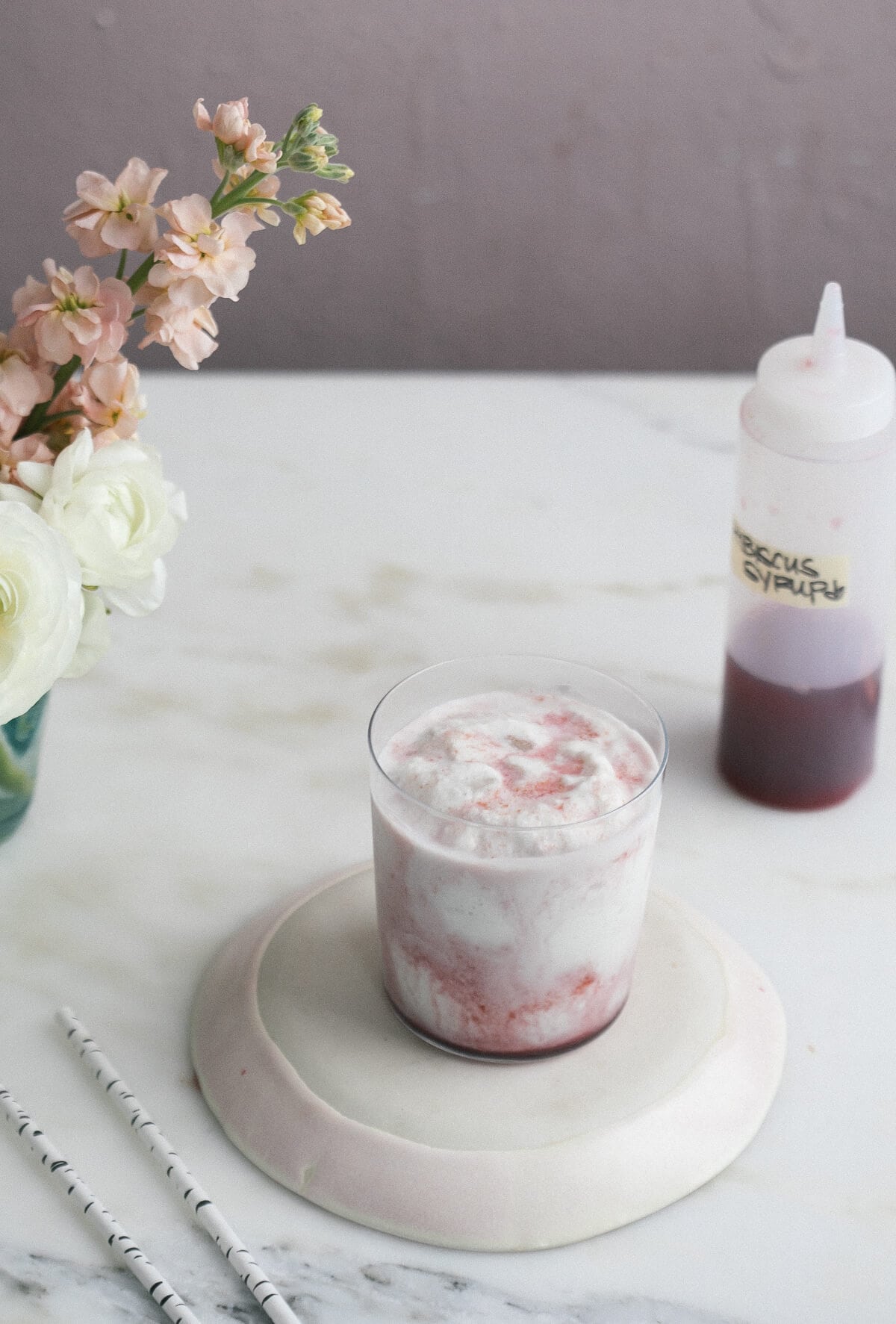 This is a tidbit that I love so much from her:
"Because when the heart is broken so many times, it either breaks, once and for all, or, in its exquisitely shattered state, it becomes unbreakable."
In my hormotional state, having experienced my own familial heartbreak, I love that line more than she/you will ever know.
Here's a link to Lily's book and blog.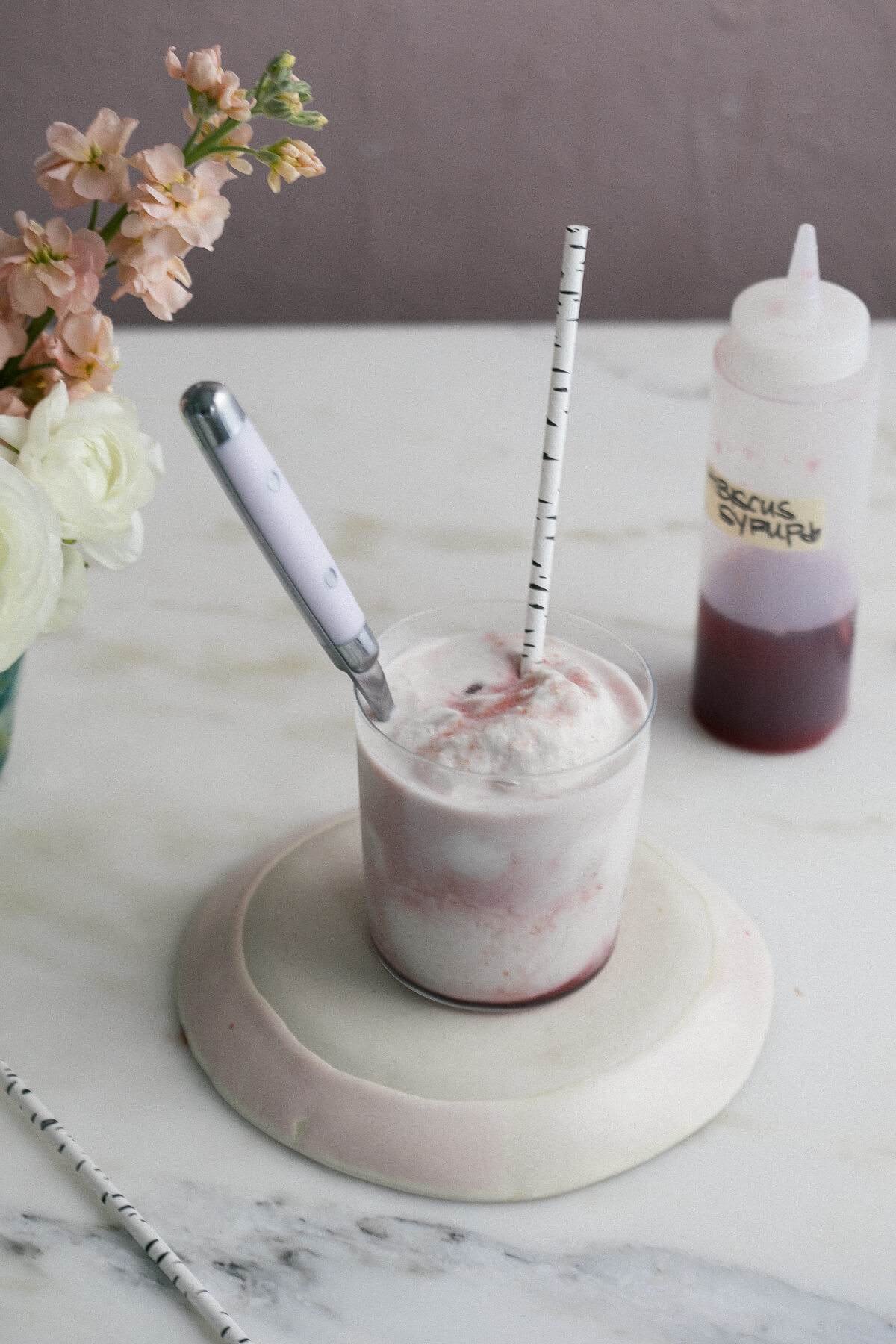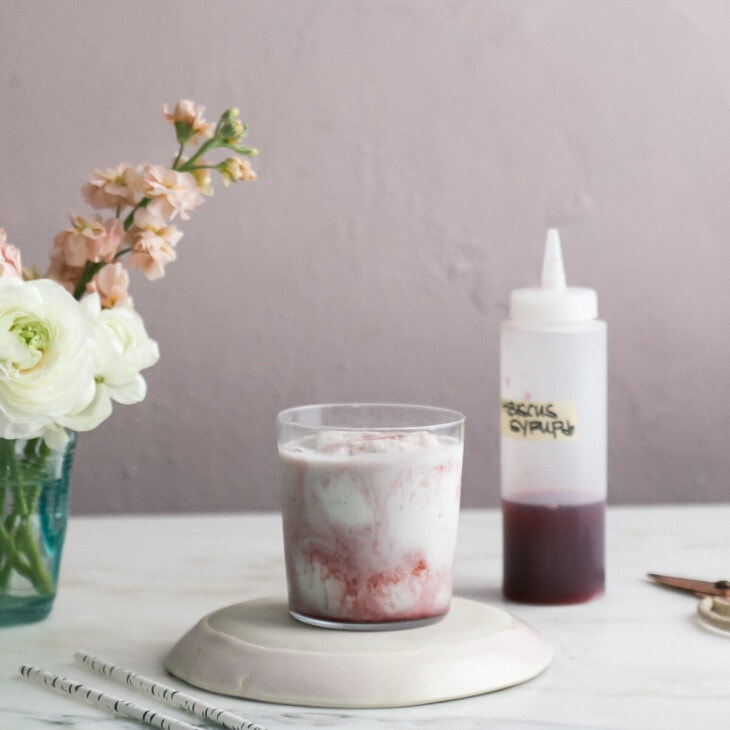 Print Recipe
Coconut Hibiscus Orange Blossom Slushies
Ingredients
Coconut Lime Slushie Base:
1

13.5-ounce can full-fat coconut milk

2

tablespoons

honey

1 1/2

teaspoons

lime juice

from about 1/2 lime

2

pinches

of sea salt
Hibiscus Blood Orange blossom Syrup:
1/2

cup

dried hibiscus flowers

1 1/2

cups

boiling water

1/2

cup

fresh blood orange or regular orange juice

from 2 medium oranges

2 to 4

tablespoons

honey

or to taste

1/2

teaspoon

vanilla seeds scraped from the pod

or 1/4 teaspoon pure vanilla extract

1 1/2

teaspoons

orange blossom water

6 to 8

ice cubes

or more as needed
Instructions
The Night Before: Make the Base
Shake the can of coconut milk, open, and empty the contents into a small saucepan, warming over low heat until any solids disappear. Stir in the honey, lime juice, and salt until all the ingredients are incorporated. Pour into ice cube molds and freeze until solid.
Make the Syrup
Place the hibiscus flowers in a medium heatproof bowl and pour the boiling water over the top. Let steep until the mixture reaches room temperature, then stir in the blood orange juice. Steep for at least 20 minutes and up to overnight (in a sealed container in the fridge, if overnight), then strain out the flowers.

Once the mixture has steeped, place it in a small saucepan with 2 tablespoons honey and the vanilla and bring to a boil. Simmer until reduced by half, about 20 minutes. Taste, and add more honey if desired; sweetness will vary depending on the hibiscus and citrus used. Transfer the syrup to a glass and place in the freezer or fridge to cool completely (depending on how quickly you want to use it--don't forget to take it out of the freezer, though). When cold, stir in the orange blossom water.
Make the slushies
The next day, and once the hibiscus orange blossom syrup has chilled, place all the coconut lime ice cubes in a high-speed blender. I like to crack ice cubes using the back of a metal spoon so they're easier to blend. You can add a little water if you're having trouble blending. If you have one, use a blender tamper to compress the cubes as they blend. You can add a little water if you're having trouble blending. If you have one, use a blender tamper to compress the cubes as they blend. The end result will be a slushie with the texture of snow or shaved ice.

Layer the slushie and hibiscus orange blossom syrup as you like--taste them together so you know the ratio you want. Drink up!