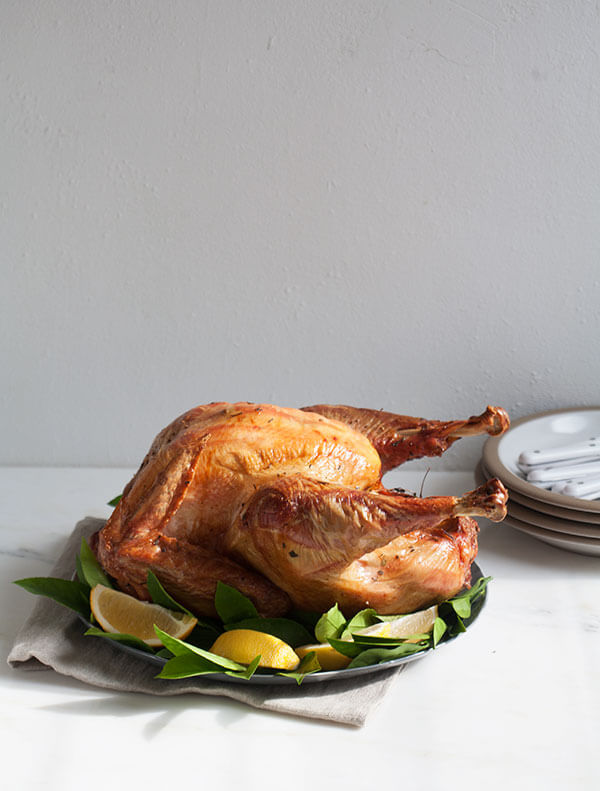 For years and years and years, I dunked a raw bird in a wet brine and called it a day. Last year Josh spiced the brine with persimmons and quince and fall stuff like all-spice and cloves. I loved it. But, I also was curious if this was really even needed. I mean, it was kind of a pain. There was a trash bag involved and there's something inherently weird about putting food you're going to eat into a garbage bag, even if it's clean.
So, I did some research. And turns out a lot of people we're a million light years ahead of me with their hatred toward the wet brine. And some of the science behind why dry brines are best, made complete sense to me. (Serious Eats' experimentation is super awesome.)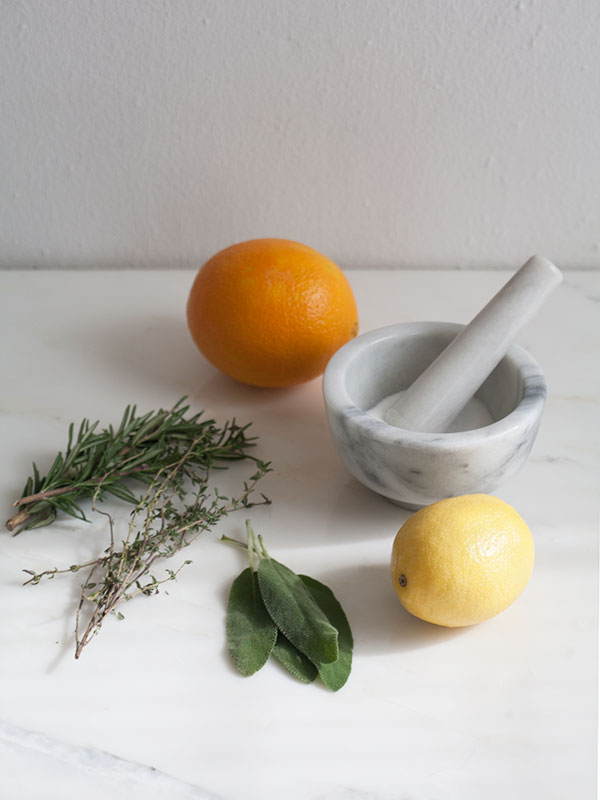 I decided to give the dry-brine a go this year and I'm so glad I did. This year it's all 'bout the dry brine. Says who? Just me.
The brine I made consisted of salt, ground coriander, minced herbs like sage, rosemary and thyme, and zest from a lemon and orange. It's really actually quite simple. The bird is rubbed with it the day before and the entire bird dry-brines for a good 24 hours.
There's nothing fancy or weird or particularly unusual about this. I mean, it kinda reminds of how I like to roast a chicken. This recipe yielded the crispiest skin I've ever had on a turkey, which in my book immediately makes it a complete keeper. I would be completely content if someone served me crispy turkey skin ONLY. Of course, that'd be insane and v Paula Deen of me; not a cute look for me.
For the whole recipe and more pictures and a longer tirade about my love for this recipe and turkey, go to PBS Food!
#COZYTHANKSGIVING