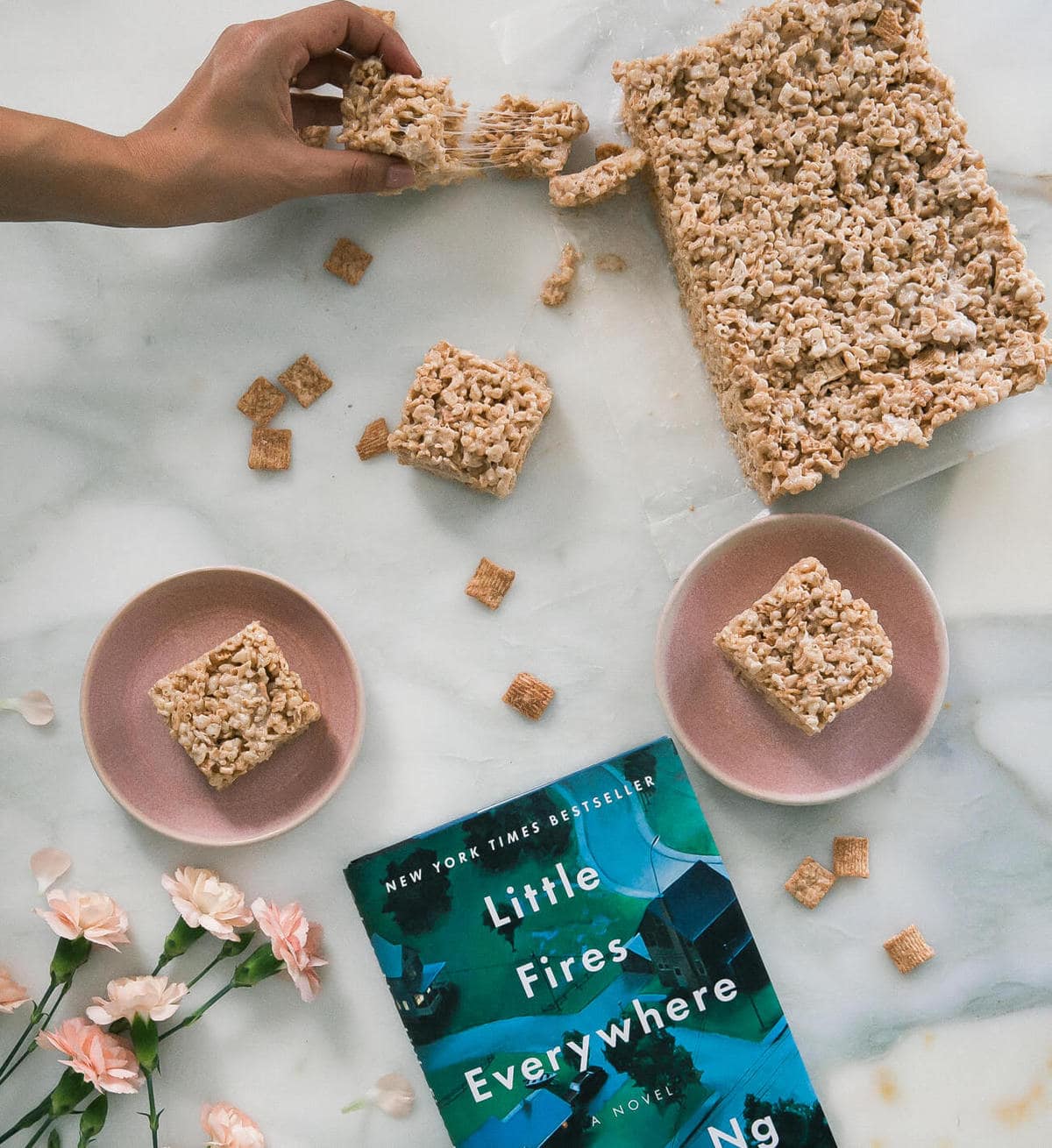 Little Fires Everywhere by Celeste Ng
OOF! This book. I never wanted it to end.
Let me preface this by saying that I don't read a ton. I'm not one of those voracious readers that eats up book after book. I devour movies and TV shows and essays and articles, but not books. So it felt really nice to be enthralled in a story. It's also somewhat isolating? I'm not sure if that's the right word but I dig that it's not a shared experience. You can walk around and replay the scene you just read, think about the characters and it feels like yours.
Let's start by talking about the characters.
The Characters
Mia Warren – Mother of Pearl, artist, photographer, mentor to Izzy, comforter to Lexie, nemesis to Elena. I love Mia's character. She's a fascinating person. And while she makes decisions that are hard to agree with, I understand them.
Pearl Warren – Daughter of Mia, thoughtful and reserved. Exhausted from the instability of their nomadic lifestyle, she admires Elena Richardson because she is all that she craves: stable and structured.
Elena Richardson – Mother of four, part-time journalist and wife to successful lawyer Mr. Richardson. Most importantly, she's the landlord to Mia, which is how the two characters intersect.
Shaker Heights – The town itself is also a character. Idyllic, quaint and tight-knit. It is the backdrop of the ensemble piece that is Little Fires Everywhere.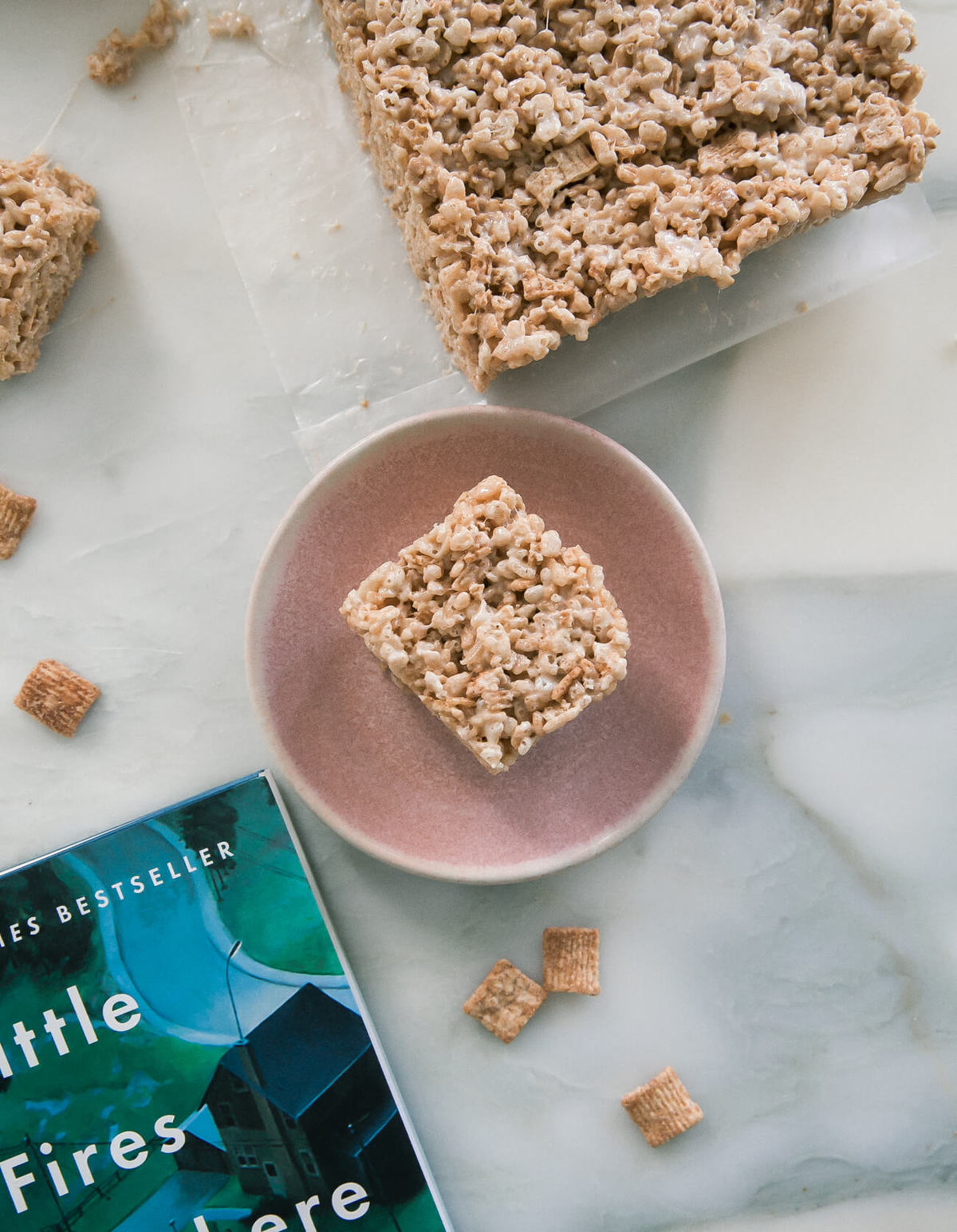 Let's start the discussion part:
1. Who was your favorite character?
My answer: For me the answer is easy: Mia Warren. My favorite thing about this story is that there are zero villains. Yes, Elena is technically the antagonist but I empathize with Elena a lot. I understand her need and desire for structure and adhering to societies' rules. I respect her it. But obviously, we all root for the person going against the current, the person who risks it all for what they think is the right thing to do. I feel most like Mia. Or maybe I want to be most like her.
2. Who did you relate to the most?
My answer: Hmm…I know this is sort of a cheap answer but I think I relate to all of them in completely different ways. But not one entirely. I relate to Elena's need for following the path that was laid out for her. I understand Izzy for seeing the BS that is her mother. And I understand Lexie for not telling her mother. I also get why Pearl is almost allergic to her life at the moment but eventually understands.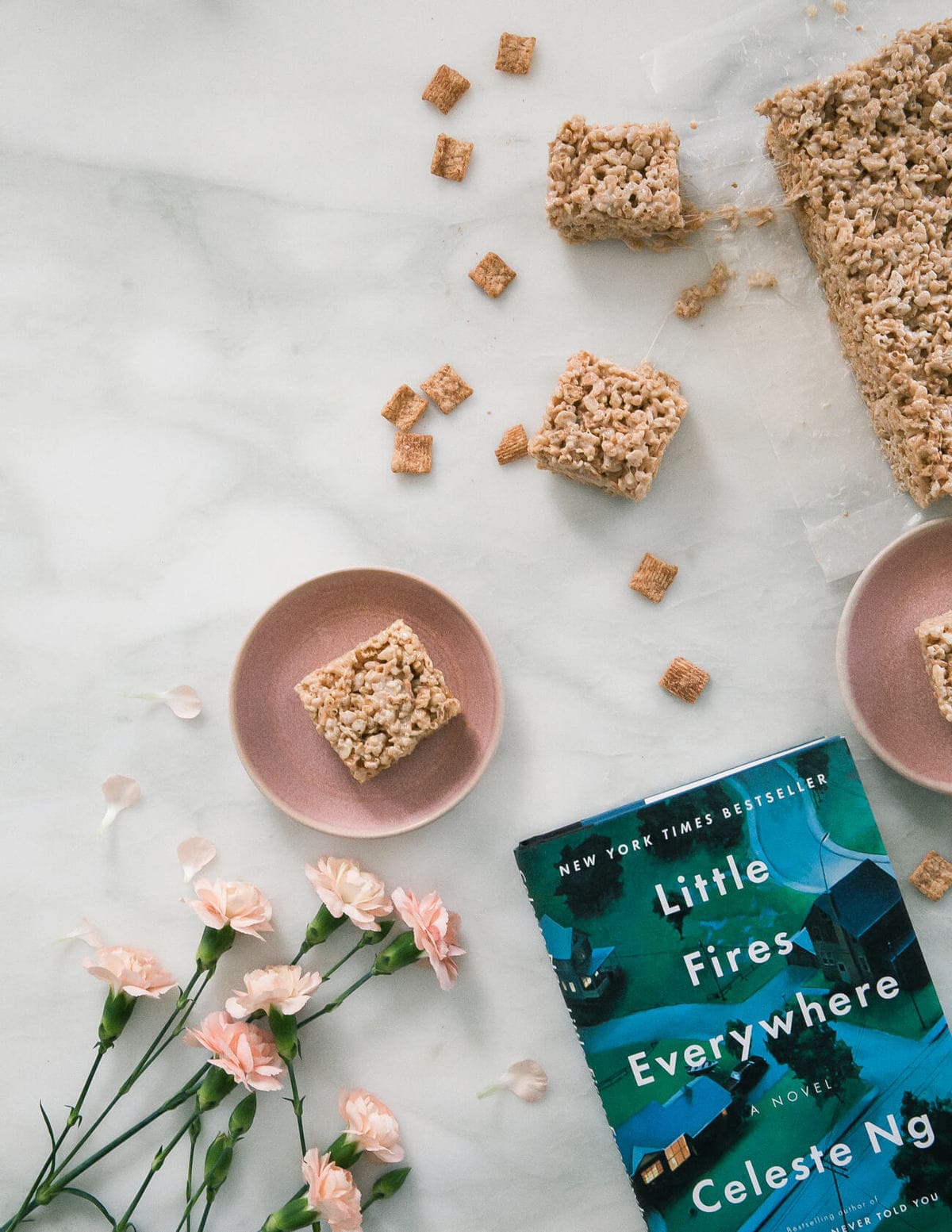 3. Who did you root for?
My answer: I would say Izzy? I feel for Izzy because she's going to be the last one there, after all her brothers and sisters graduate and go off to college. She truly wishes she was in Pearl's shoes. She's such a gem of a human that it's painful to know and see her mother be so dismissive of her.

4. Whose side were you on during the custody dispute?
My answer: Well, let me start by saying that Elena is cray for trying to get that info about Bebe. Lol. That woman is psycho. But I get that she was trying to help her friend. She's still wild.
I obviously was on the side of Bebe and was SO happy she took that baby to China BUT what I loved about this book is that it showed the opposite side. It made me feel conflicted. I felt sad for that woman for not being able to conceive and for everything she went through.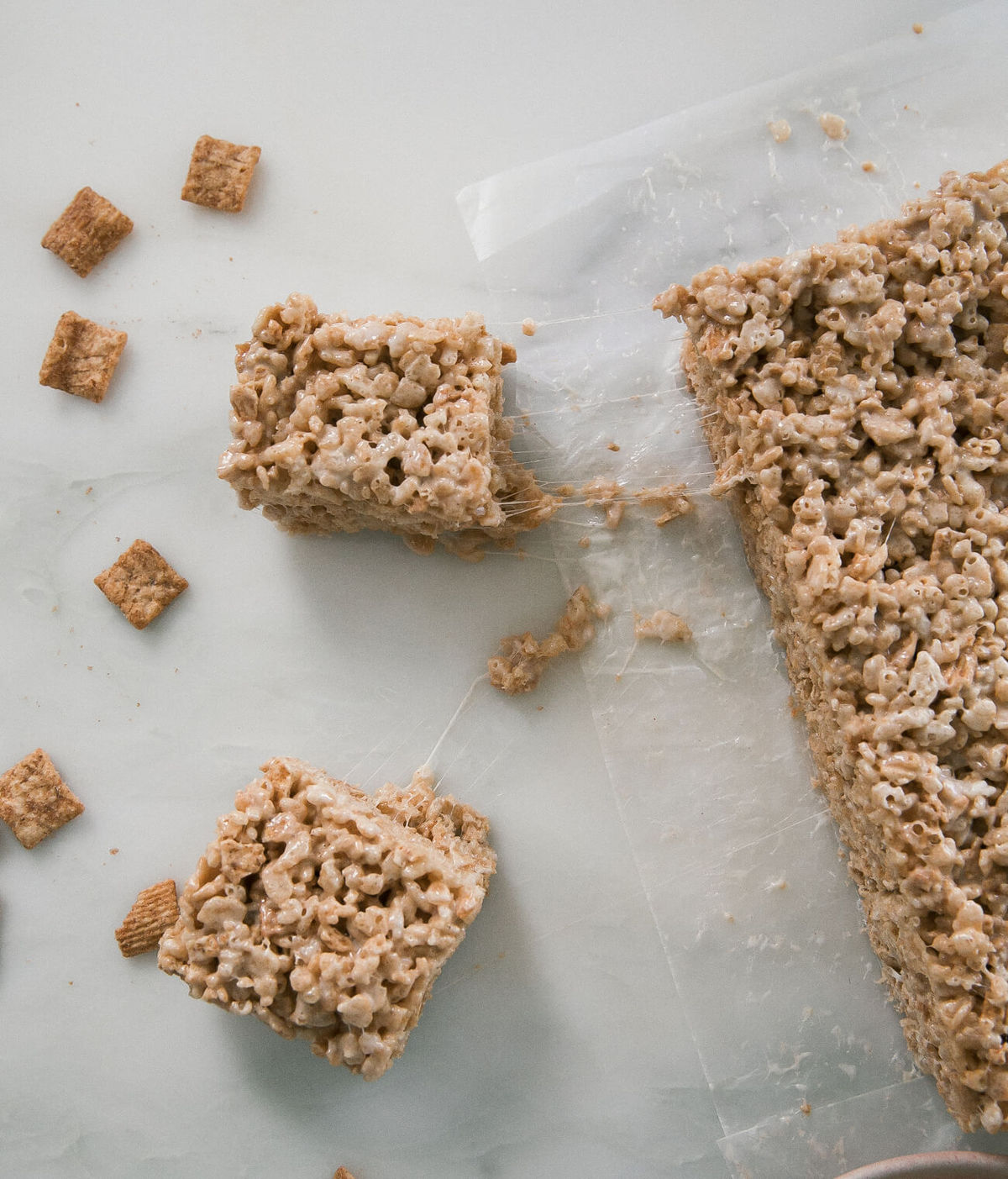 We're you on the adoptive parents side? I'd be curious if any of you weren't on Bebe's side.
OK, so answer some of the questions above. Whichever ones you like.
AND, if you like, ask some more questions and I'll add them to the blog post!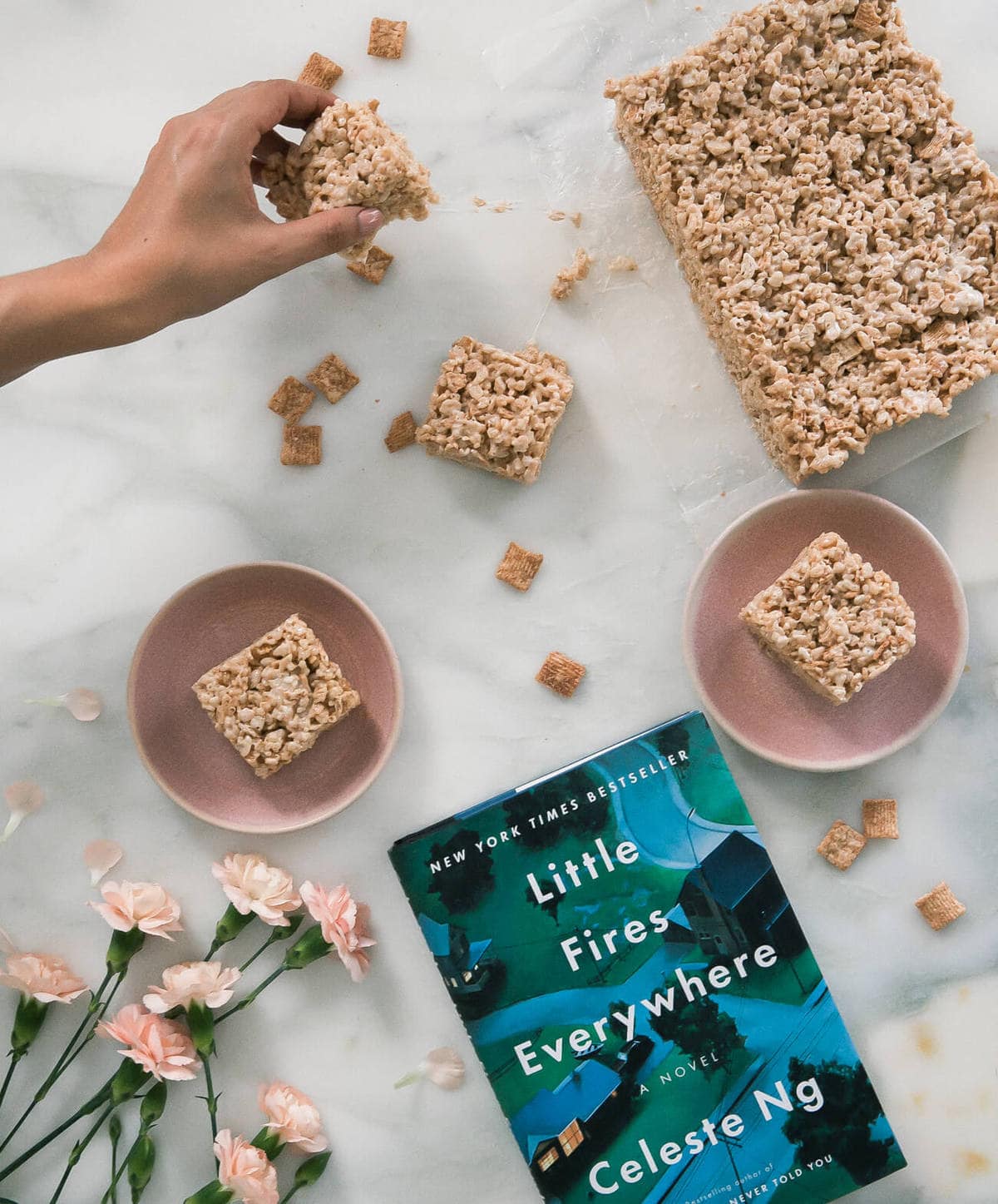 OH I almost forgot! The recipe! This is inspired by the cinnamon toast that Mia makes Izzy. Instead of cinnamon toast (we don't really need a recipe for that, do we? even tho this recipe is dope), I added cinnamon toast crunch to rice krispy treats and they were SO good.
Perfectly spiced. I crushed them up so they were similar in size to the rice krispy and it worked splendidly!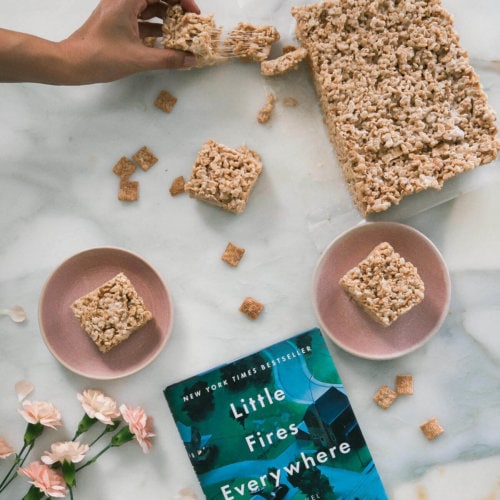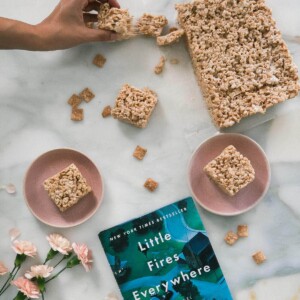 Cinnamon Toast Crunch Rice Krispy Treats
Ingredients
4

tablespoons

unsalted butter

1

10-ounce bag of jet-puffed marshmallows

4

cups

rice krispy cereal

*2 cups crushed cinnamon toast crunch

,

about 3 cups before it's crunched
Directions
Line a 8x8-inch baking dish with wax paper or parchment. Set aside.

In a large skillet or Dutch oven (I used a non-stick skillet for easy cleaning), set over medium-low heat, add the butter. When melted, add the marshmallows and stir until smooth, about 5 minutes.

Turn off the heat and mix in the rice krispy cereal and crushed cinnamon toast crunch. Mix until the cereal is completely coated in the marshmallow. Quickly transfer and press into the prepared baking dish. I usually use a silicon spatula and press it down firmly so it reaches each of the edges and corners. Allow to cool and then slice and serve.
Notes
*You can either add the cinnamon toast cereal to a bowl and crunch it with your hands. OR you can add it to a ziploc plastic bag and smash it in the bag.