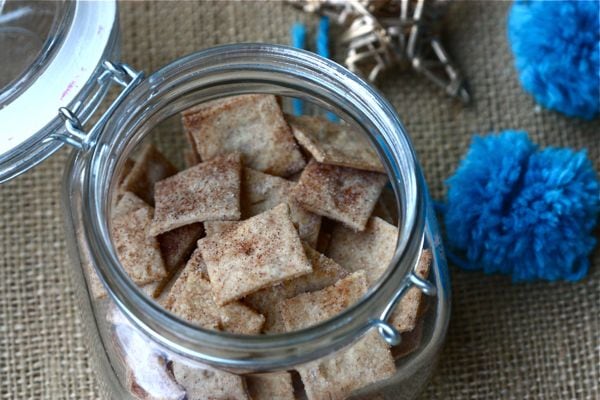 Let's talk my favorite holiday subject: presents!!
Look, I know I'm supposed to act all adult-like and humble and and be like, "Me? Nah...I don't need a present. Don't get me a present. I have everything I need..."
But can we be honest? I love presents. And sure I do have most things I need, but I still have wants. Duh.
I like that someone got in their car, went somewhere, picked something out just for me. I like that someone wrapped something, put a bow on it...just for me. Presents--when thoughtful--feel warm and sweet, and are just plain awesome.
If someone baked me something, put it in a glass jar, learned how to make a pom-pom (just for me!) and gave it to me...swoon. Seriously, can we get friend married?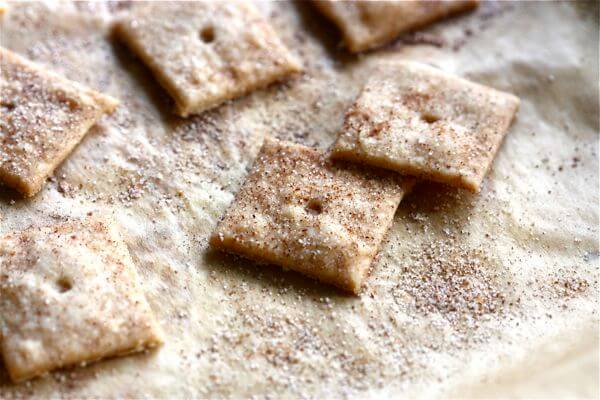 The only thing better than getting presents (maybe?) is giving presents.
The art of gift-giving is one of my all-time favorite things ever.
A few years ago, when I worked at a production company, the executives learned of my strange talent and assigned me the challenge to find the weirdest most interesting, lavish gifts for our high-profile, celebrity clients.
I have to say that shopping for celebrities with a near limitless budget was one of my greatest memories at that job.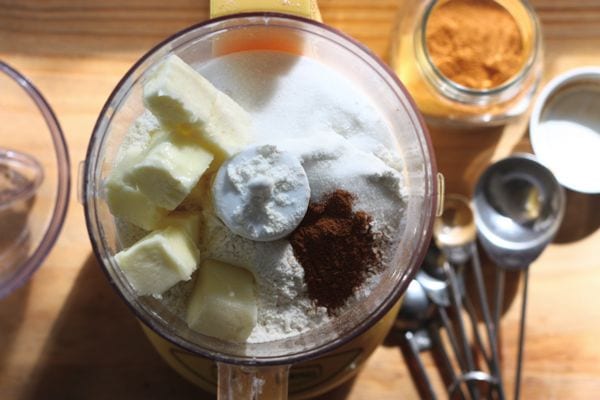 Since I'm on a serious budget, like, all the time due to my shoe habit, I say we bake gifts. They're cuter. More thoughtful.
And seriously, if you teach yourself to make yarn pom-poms then it just tips the entire cuteness level over the edge. Am I right?!
These specimens you see below are like if a shortbread cookie and a cracker birthed out a kid.
Kinda like a snickerdoodle cracker or something. DELICIOUS.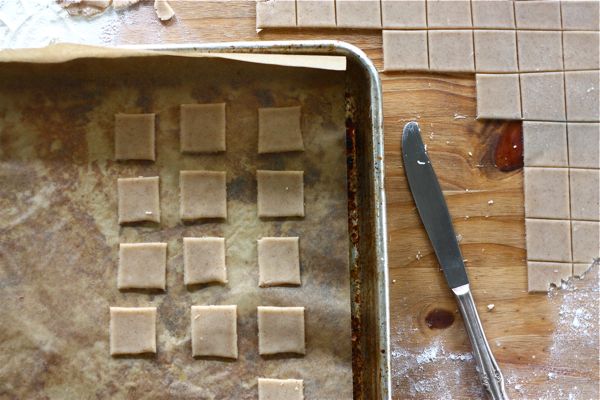 The dough comes together in less than ten minutes. LESS THAN TEN MINUTES!! And they bake up in about 12 minutes.
They're crumbly, the perfect amount of sweet, cinnamoney and snappy...the way a homemade cracker should be.
I've been dreaming of making these little creatures for months! Months, I tell you. And here we are...in December. Sometimes the timing of my procrastination works out perfectly.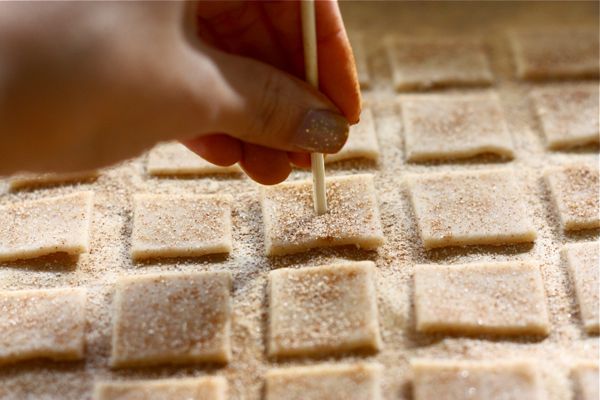 P.S. I totally put the leftovers of these crackers in a bowl and then poured milk over them. Am I a little cray? Yes. You know this. Was it amazing and interesting. Duh.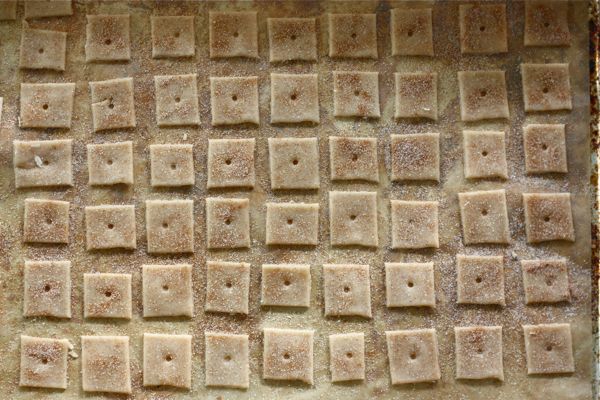 Cinnamon & Sugar Crackers
4 tablespoons unsalted butter, softened
¾ cup all-purpose flour
5 tablespoons sugar, divided
3 teaspoon ground cinnamon, divided
2 tablespoons half & half
1. Preheat oven to 350°F.
2. In a food processor, combine the butter, flour, 4 tablespoons of sugar and 1 teaspoon of cinnamon. Pulse for about 5 seconds and until the mixture resembles coarse crumbs. Add the half-and-half and process until the dough forms a ball, about 10 seconds.
3. On a lightly floured surface, using a heavily floured rolling pin, roll the dough roughly into a 13 by 7-inch rectangle that is 1/16-inch thick. With a pizza cutter wheel, trim off the sides into a 12 by 6-inch rectangle. Next, cut the dough into 1 by 1-inch squares.
4. Using the blunt end of a skewer make a hole in each cracker. This will make sure the cracker doesn't over puff when baking. Gently transfer the crackers (I needed to use a sharp knife to get them off the table) to a parchment lined baking sheet. The dough may sag or may break occasionally in the transfer, but don't be concerned — just do your best.
5. In a small bowl, combine the remaining cinnamon and sugar and mix. Liberally sprinkle the cinnamon and sugar mixture all over the crackers.
6. Bake the crackers on the middle rack for 12-15 minutes, or until the ends are barely browned. Remove from the oven and set the baking sheet on a rack to cool.
Recipe adapted from these
Yields 50 crackers