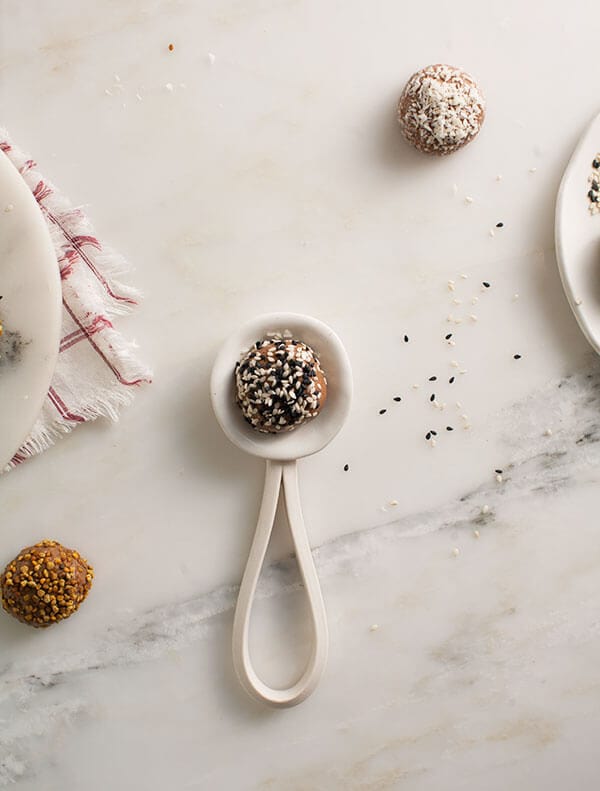 I'm going to be one of those super annoying people right now and let you know that I've been eating healthy for about 10 days and I feel amazing. I have tons of energy and my stomach looks and feels better and I dunno, I feel happier? Yes, happier. SO LAME but it's true.
I've never considered myself to have a sweet tooth, which is sort of absurd seeing as dessert is one of my favorite things to make. I always thought of myself as more of a savory, salty kinda person…that is until I started eating healthy. That's when I realized I LOVE sweet stuff. LOVE!
This is my answer to dessert. It's not dessert. It is the dang opposite of this cake. That cake is dessert, but these truffles will do.
A lot of people like to refer to treats like this as "Fat Balls." Healthy fats, of course. These are perfect for a post workout snack.
It's the thing to eat when you're craving something sweet but need it to be one hundred, as they say.
It's sort of inspired by this halva spread and this recipe here.
Oh and let's talk protein powder. You guys had really good suggestions–thank you! I ended up trying this super simple grass-fed whey protein. It's a little pricey but so far so good. I'm one week in!
If I had to choose a topping, the thing to roll them in, I'd go with coconut. There's something so fragrant and refreshing about coconut flakes. It makes me think I'm on some sort of tropical island, when in fact I'm just in front of my computer doing boring things like email and banking stuffs.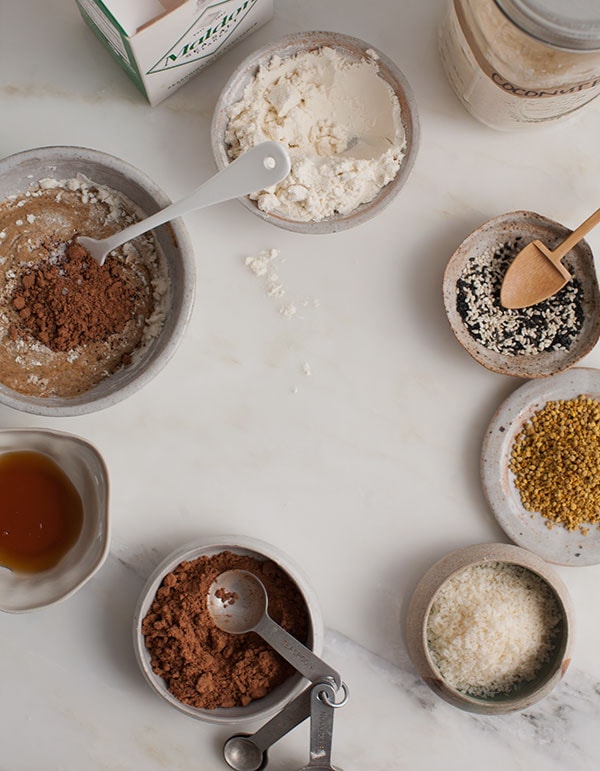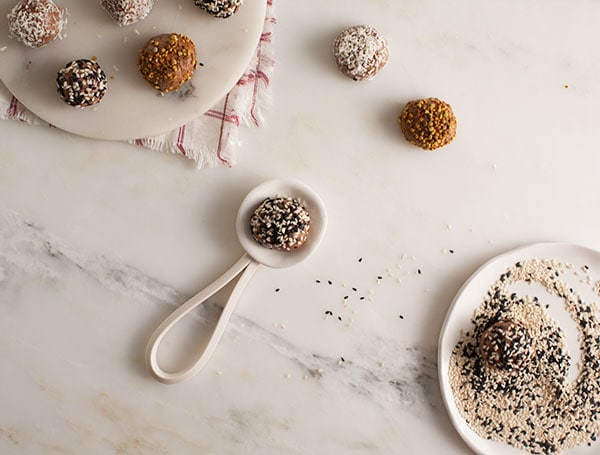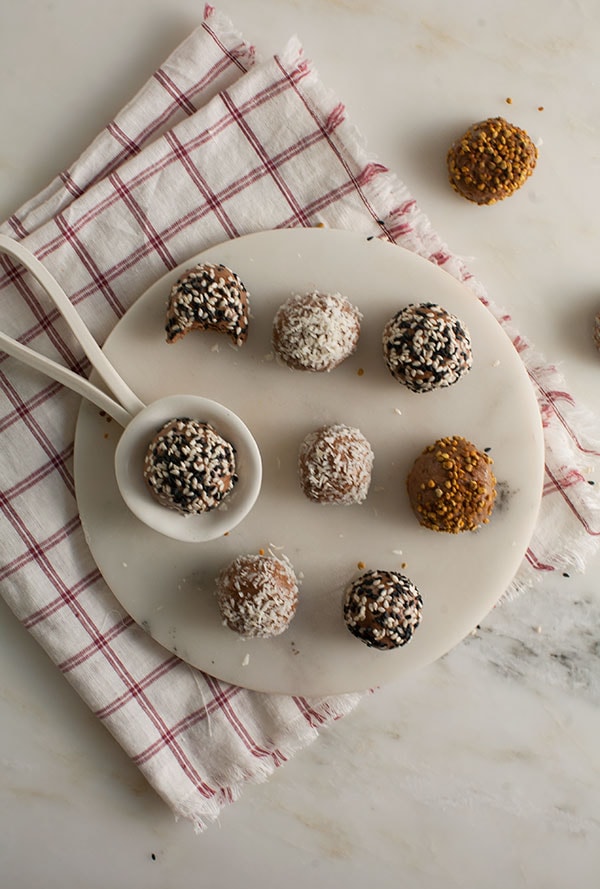 If all of these healthy recipes have bored you to tears, do not worry. I'm back up to my old ways already and next week there will be all sorts of fun, no-diet-y kinda recipes. I'm actually pretty excited. Have a good weekend!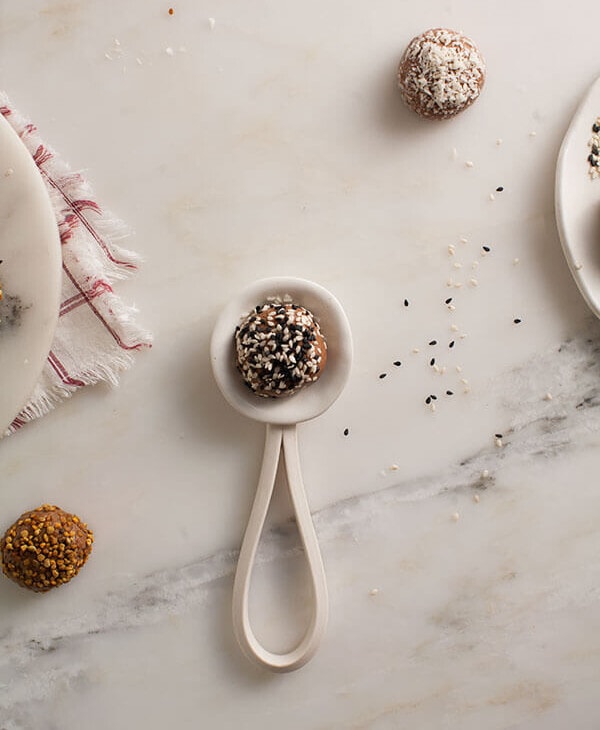 Print Recipe
Chocolate Protein Truffles
Serving Size:
-12 truffles
Ingredients
Truffles:
1/2

cup

natural almond butter

4

tablespoons

whey or hemp protein powder

3

teaspoons

raw cocoa powder

2

tablespoons

honey

Pinch

of salt
Toppings:
2

teaspoons

sesame seeds + 2 teaspoons black sesame seeds

combined

2

tablespoons

bee pollen

2

tablespoons

unsweetened coconut flakes
Instructions
In a small to medium bowl, add the almond butter, protein powder and cocoa powder; mix until combined. Drizzle in the honey and salt; mix once more until thick.

To a few plates, spread out the black and white sesame seeds, bee pollen and coconut flakes. Take a heaping teaspoon of the almond butter mixture and form a ball with the palm of your hands; roll the ball into the toppings of choice. Repeat this until you've worked your way through all of the almond butter mixture, forming about 10 to 12 truffles. Transfer to a small cutting board or plate and transfer to the fridge to firm up a bit, about 15 minutes.