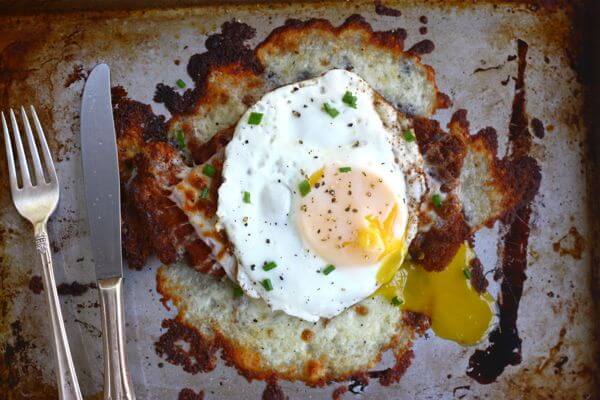 Fun fact #1 I learned yesterday: Hiccups can be scary.
Fun Fact #2 I learned yesterday: Hiccups are scary when you have them for more than their typical span of 2-3 minutes. If you're on minute…oh I dunno…30 (!!), you might have a lil' panic attack, which will lead to all sorts of googling…WebMd-ing, etc.
Fun Fact #3 I learned yesterday: If you ever want to fall asleep, NEVER, I mean NEVER look up your "symptoms" on WebMd. Every single "symptom" seems to equal a deathly illness…even hiccups.
Fun Fact #4 I learned yesterday: Drinking water doesn't help. But hanging upside down off the side of your bed does! It'll also lead to a bit of headache, but that's better than hiccups. You can't win all the time!
I'm not a hypochrondriac, I swear. I just really hate hiccups and have a bad habit of constantly wanting to self-diagnose myself. I'm a doctor's worst nightmare. I can't be the only one that does this…
(This post is in collaboration with Bravo for their show, Around the World in 80 Plates. This week it's the grand finale and they're in Uruguay! Check it out on Wednesday at 10pm/9pmc on Bravo!!)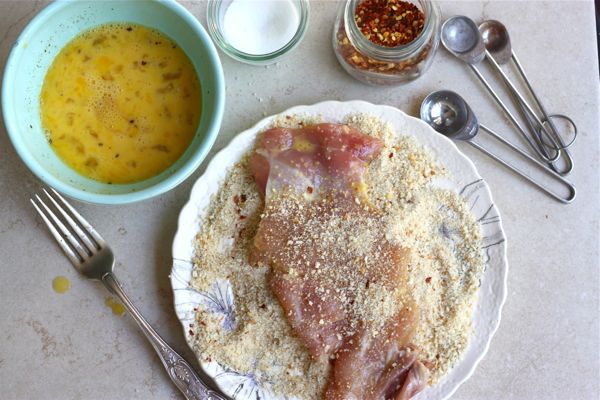 Besides googling hiccups, I also like to google-image food, like, all the time.
The latest thing to catch my eye was a picture of chicken milanesa in a Uruguayan-style. I'm obviously pretty familiar with the Italian style, typically served with a light salad and a glass of wine.
But this one isn't served that way. It doesn't stop at just breaded and lightly fried chicken. It takes everything to another level by adding a thin slice of ham, a handful of cheese that's then melted and toasted. WHOA.
And since everything is 50 x more amazing with an egg on it, I fried one up and laid it atop.
It was a really really good idea.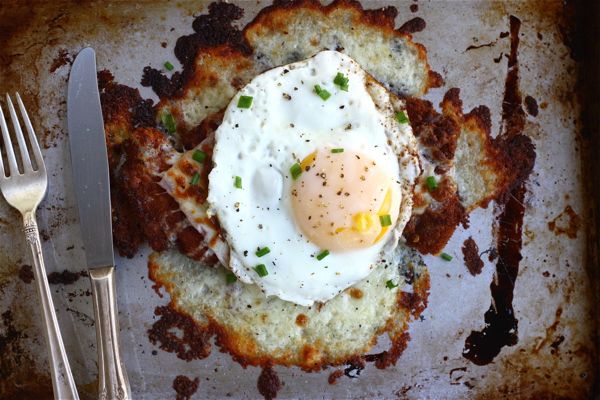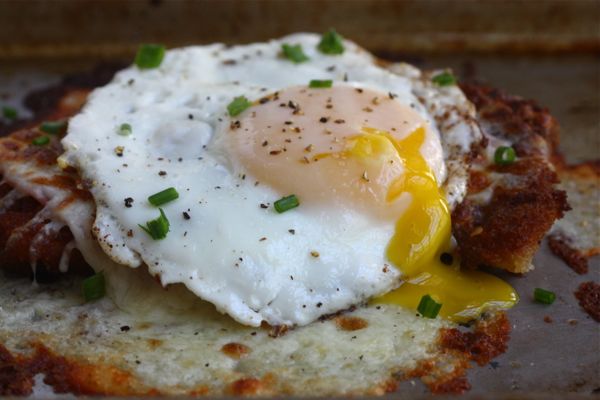 Chicken Milanesa, Uruguayan Style
2 boneless, skinless chicken thighs
1/4 cup all-purpose flour
4 large eggs, divided
Salt
Pepper
1 cup plain dried breadcrumbs
1/4 teaspoon crushed red pepper flakes
1/8 teaspoon ground paprika
Vegetable oil
2 slices ham
1/2 cup shredded low-moisture mozzarella
1. Place chicken thighs between two sheets of parchment paper or plastic wrap. With a mallet or bottom of a small heavy pan, pound until the chicken is 1/4-inch in thickness. Repeat process with second piece of chicken.
2. Add the all-purpose flour to a plate; set aside. In a bowl, beat together 2 eggs with 1 teaspoon of salt and 1/4 teaspoon of pepper. On a plate, toss the breadcrumbs with 1 teaspoon of salt, crushed red pepper flakes and paprika.
3. Heat 1-inch of vegetable oil in a cast iron skillet over moderately high heat.
4. Lightly dust both sides of the chicken with flour, being sure to brush off any excess. Immediately dip into the egg mixture, allowing any excess egg to run off. Then transfer the chicken to the breadcrumbs, coating both sides evenly and pressing the bread crumbs into the chicken so they adhere. Repeat process with second piece of chicken.
5. Gently place the chicken in the hot oil, cooking on each side for about 2-3 minutes and until golden brown. Cook the second piece of chicken the same way and transfer both them to a baking sheet.
6. Using the same hot oil, fry up 2 eggs and set aside.
7. Top each piece of chicken with a slice of ham. Place 1/4 cup of shredded cheese atop both pieces and place under a broiler for 1-2 minutes, and until cheese is lightly browned. Gently transfer fried eggs to the top of the chicken and serve immediately.